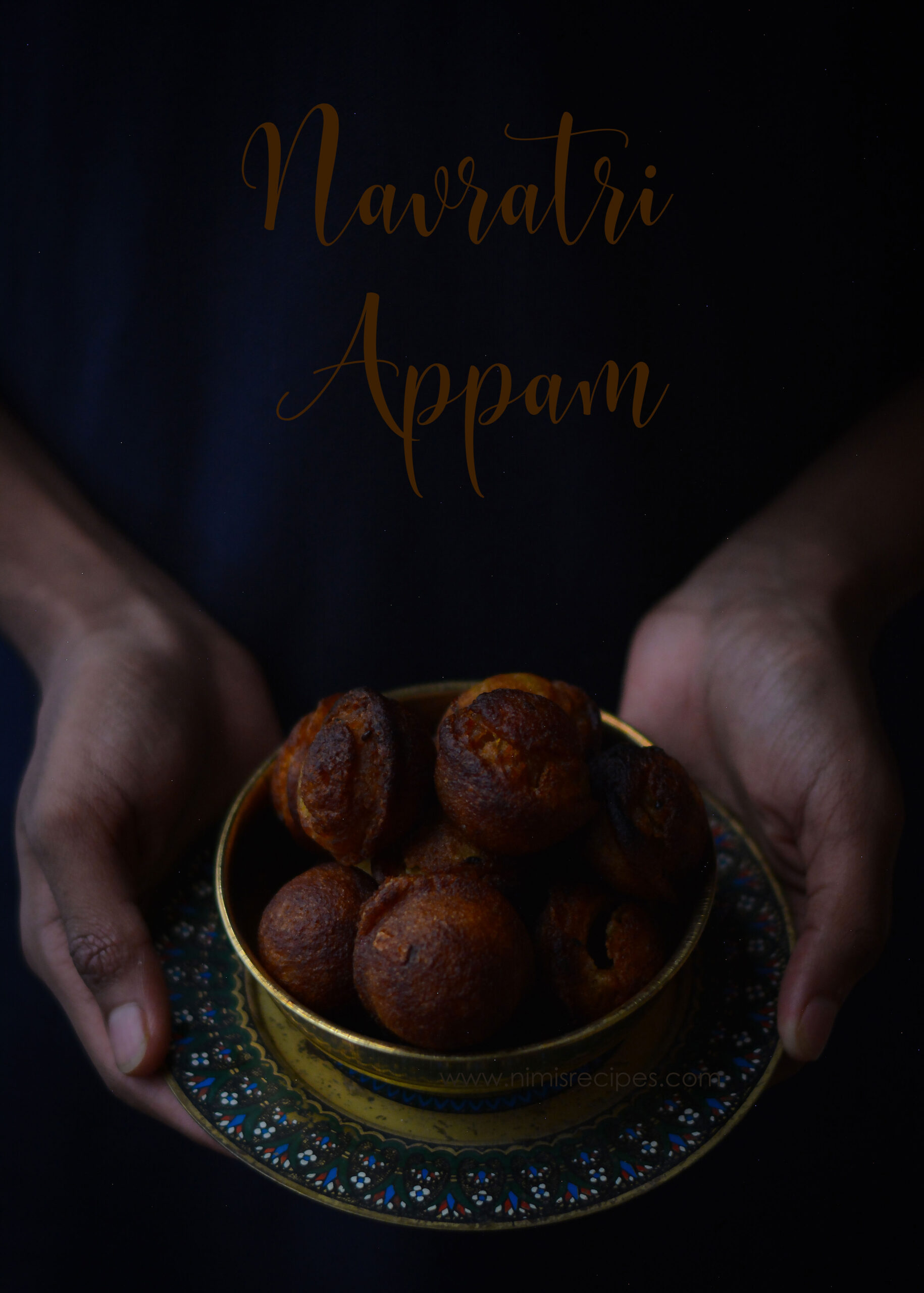 Happy Vijayadashami to all of you!
Dusshera is also known as Vijayadashami and is a major festival that is celebrated at the end of Navratri every year. It is a celebration of the victory of good over evil.
The Vijayadashami day is the tenth and final day of the Navratri celebrations and is considered auspicious for beginning learning in any field.
In Kerala, Tamil Nadu, and coastal Karnataka, Vidyarambham is a tradition observed on Vijayadashami day, where children are formally introduced to the learning of music, dance, languages, and other folk arts. It involves a ceremony of initiation into the characters of the syllabary. People across the country worship nine forms of the Goddess during Navratri. Mostly in Gujarat people play Dandiya and Garba during the nine days of Navratri while praying to the Goddess. However, in the eastern and north-eastern parts of India people celebrate Durga puja with much pomp and fervor.
Navratri Appam is a recipe that was shared with me my mother .She learnt the recipe from a friend of hers. It looks quite similar to the unniyappam the traditional snack in Kerala. This Vijayadashami this was what we kept as an offering to the Goddess.
Navratri Appam
1 and 1/2 cup of Raw Rice( soaked in water for about 1-2 hrs)
Jaggery syrup(for sweetness according to taste-I added about 1cup )
2 ripe plantains peeled and sliced
2 tbsp of butter
1 and 1/2 tsp of sesame seeds(black)
3 tbsp of coconut chips
2 tsp of ghee
Wash the soaked rice and add it to the blender. Add in the sliced plantains, butter and grind into a coarse paste. Transfer the mix into a bowl, pour in the jaggery syrup with regard to the amount of sweetness required. In a skillet fry coconut chips and black sesame seeds and pour into the batter. Mix and leave it to rest for about 4-5 hrs. If you really want to cut down the time mix in 1 tsp of baking powder.
Normally, I would prefer to let it ferment a bit on its own. Once the batter is ready, heat a pan with oil.I have used the Unniyappam pan here to have them all of the same shape and size. Once the oil is hot, pour in the batter and cook it on both sides . Once they turn golden in color, drain them of the oil into a colander or on paper towels.
Serve them warm!
This was my offering for Vijayadashami today for the Puja!
.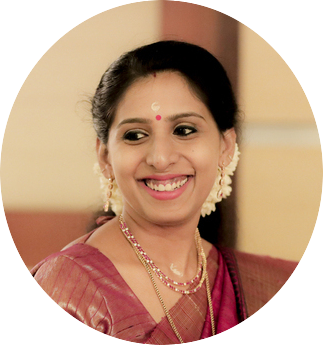 A homemaker who fell head over heels in love with food -an award-winning cookbook author, food blogger, award-winning culinary demonstrator