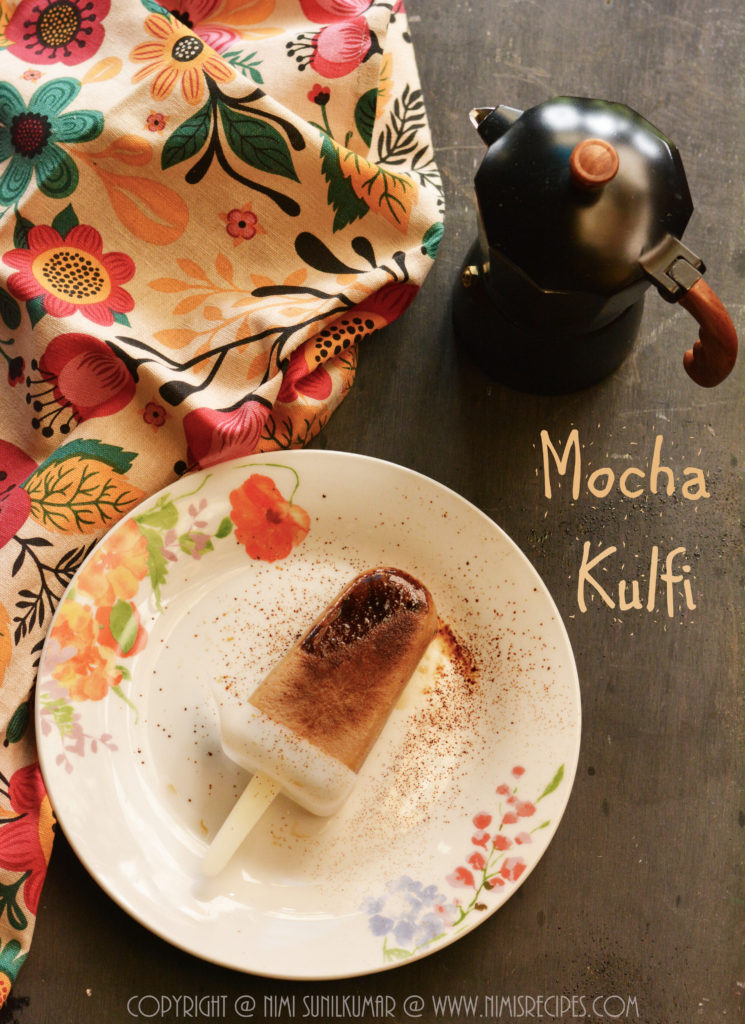 Kulfi is a super popular frozen Indian dessert. Its the Indian ice cream but is much denser and creamier than the regular ice creams. The word "kulfi" was derived from the Persian word for covered cup. Since kulfis are loved by kids, I had posted a Dates and Almonds Kulfi recipe earlier.
Coffee lovers are quite familiar with the cafe' mocha. Being a true coffee lover, I just love trying out coffee flavored recipes. This was a recipe that I came across in a food magazine a few years ago and having a husband who is crazy on coffee …its quite fun to pop up with different flavors. So today's recipe is Mocha Kulfi!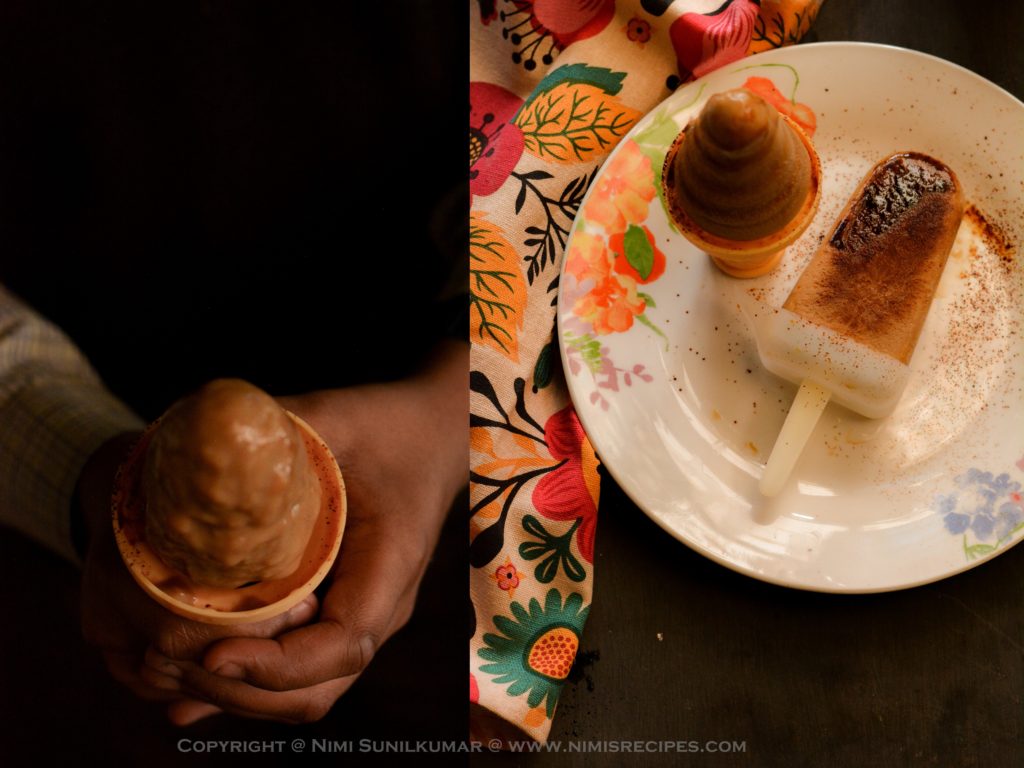 Here's the video link to this frozen delight. Stay tuned and subscribe to my youtube channel for more recipes.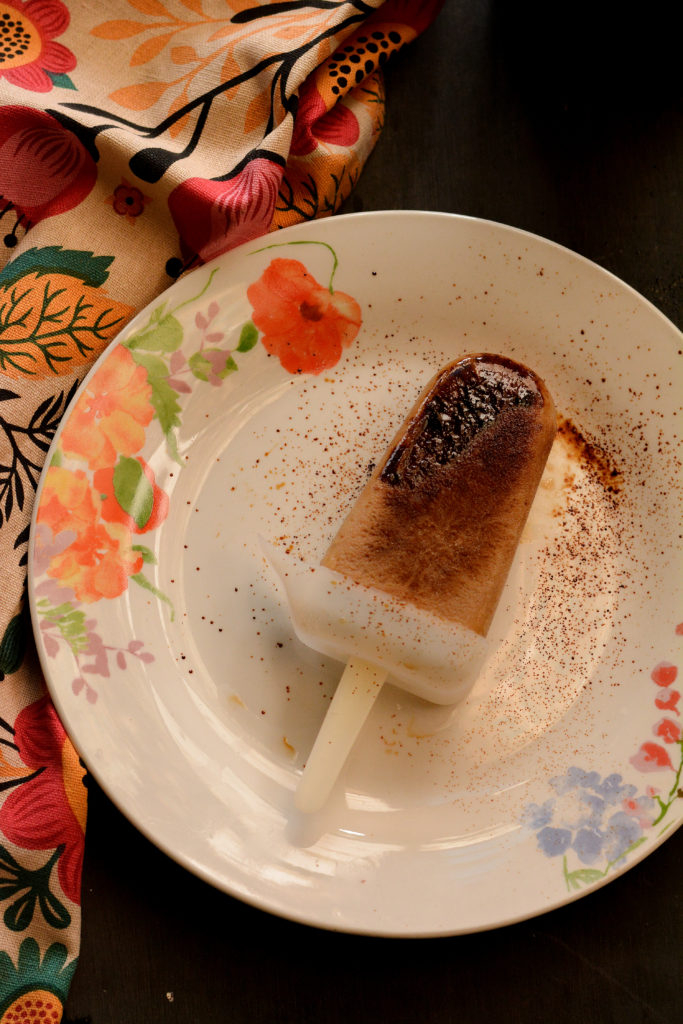 Mocha Kulfi
2018-06-25 04:40:59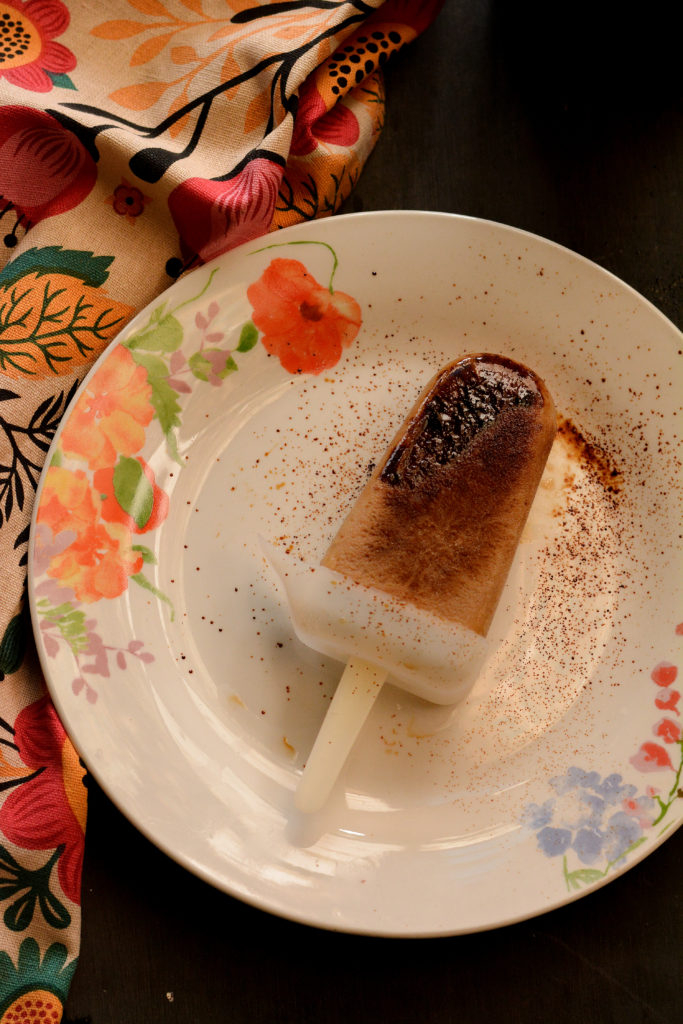 Nutrition Facts
Amount Per Serving
* Percent Daily Values are based on a 2,000 calorie diet. Your Daily Values may be higher or lower depending on your calorie needs.
Ingredients
2 cups of milk
200ml of condensed milk
6-7 tbsps of sugar
2 tbsps of instant coffee powder or espresso powder
(Instant Coffee Powder or Espresso Powder)
2 tbsps of cornflour
Instructions
Boil milk with sugar and stir in the coffee powder .Mix in the condensed milk.Add 3-4 tbsps of water to the cornflour to make a smooth paste .Pour it into the boiling coffee mix and continue stirring .Make sure to stick to stirring the mix as it can easily get quite lumpy .Once the mix starts thickening up , turn off the flame and pour it into kulfi molds or into a deep tray.Freeze the kulfis for about 4-5 hours .When you are trying to demold the kulfis , it best to slightly show it under hot water so that you can easily pull out the kulfi. In a tray you can slice them into cubes and dust with coffee powder before serving .
Nimi's Culinary Ventures https://nimisrecipes.com/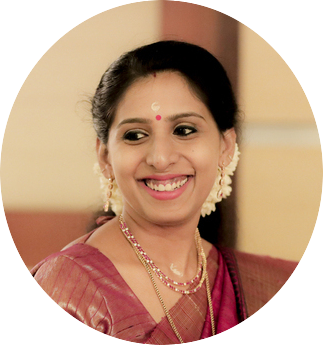 A homemaker who fell head over heels in love with food -an award-winning cookbook author, food blogger, award-winning culinary demonstrator
Here in Munnar the winter is on its way with misty evenings and quite chill nights.So how have all of u been?Although 6 days late I really wanted to post in this months Sweet punch.If you love chocolate and coffee like me this recipe is a real knock out and to top all this you can have the tang of vanilla with ice cream.
So hop on to the recipe with a scoopy scoop..
Saucy Coffee and Chocolate Pudding
1 cup flour
2 tsp baking powder
2 tsp cocoa
Pinch  of salt
½ cup brown sugar
2 tbsp butter, melted
½ cup milk
1 egg, beaten
50g almonds , chopped
For the topping
½ cup brown sugar
3 tbsp cocoa
1 cup strong black coffee
 

Preheat oven to 180°C.  Sift together dry ingredients. Stir through butter, milk, egg and hazelnuts until well combined. Spoon batter into 4 ramekins. Sprinkle over brown sugar and cocoa then pour over coffee but do not stir. Bake for 20 minutes. Dust with cocoa powder or cinnamon and sugar; serve with vanilla ice cream.
So happy saucy bakin;)!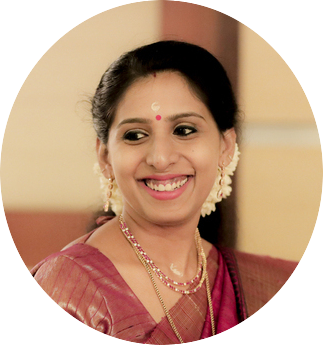 A homemaker who fell head over heels in love with food -an award-winning cookbook author, food blogger, award-winning culinary demonstrator