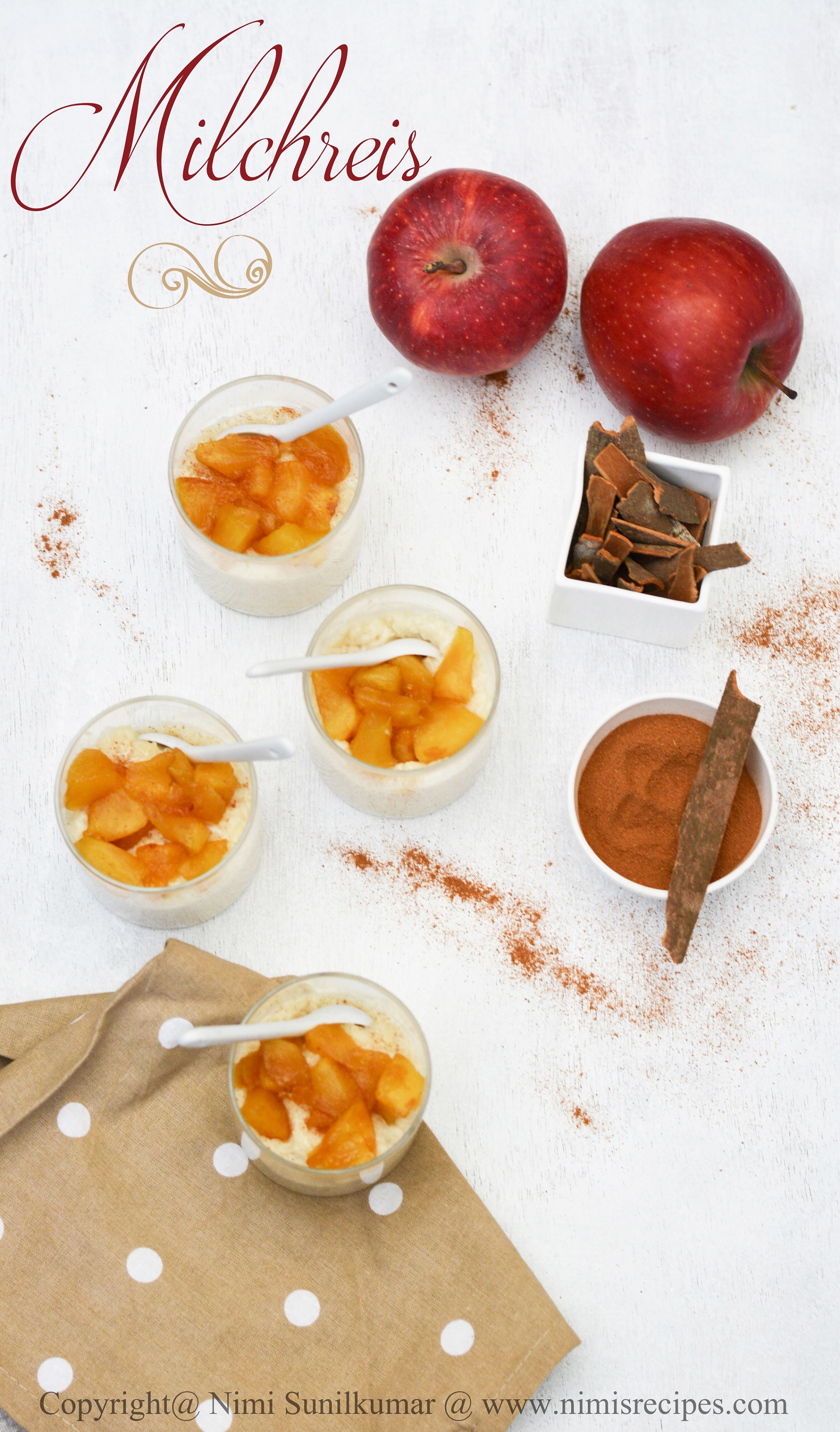 Are you a rice fanatic? I like rice but not to an extend where I would choose it over breads and chapathies….may be that would be the routine of my mom avoiding rice for dinners as my dad was a person who would least prefer rice when it comes to dinner time.But my rice stories have no connections to me having in puddings..Cooking at home my sons are always head over heels over the white payasams/kerealan milk puddings.Me and hus crave for the jaggery one so its more of a weird face that he would put up when i choose the "white " one.
Now todays post is of a German pudding which was passed on to me by Julian Kloos & Kathrin…which was an equal hit with my hus and kids.The pudding is told to be the best thing to bribe your kids on …:P you have to have your tricks and trades,well thats what I have learnt with my sons..:D
Rice puddings are famous all around the world. Milchreis , the traditional rice pudding from Germany is a very famous pudding. Made with cinnamon , milk and rice it's a simple recipe that tastes heavenly.The word "Milchreis" basically means Milkrice. This is a pudding basically served to children .It can be topped with any fruit compote. Here I have a recipe with apple compote.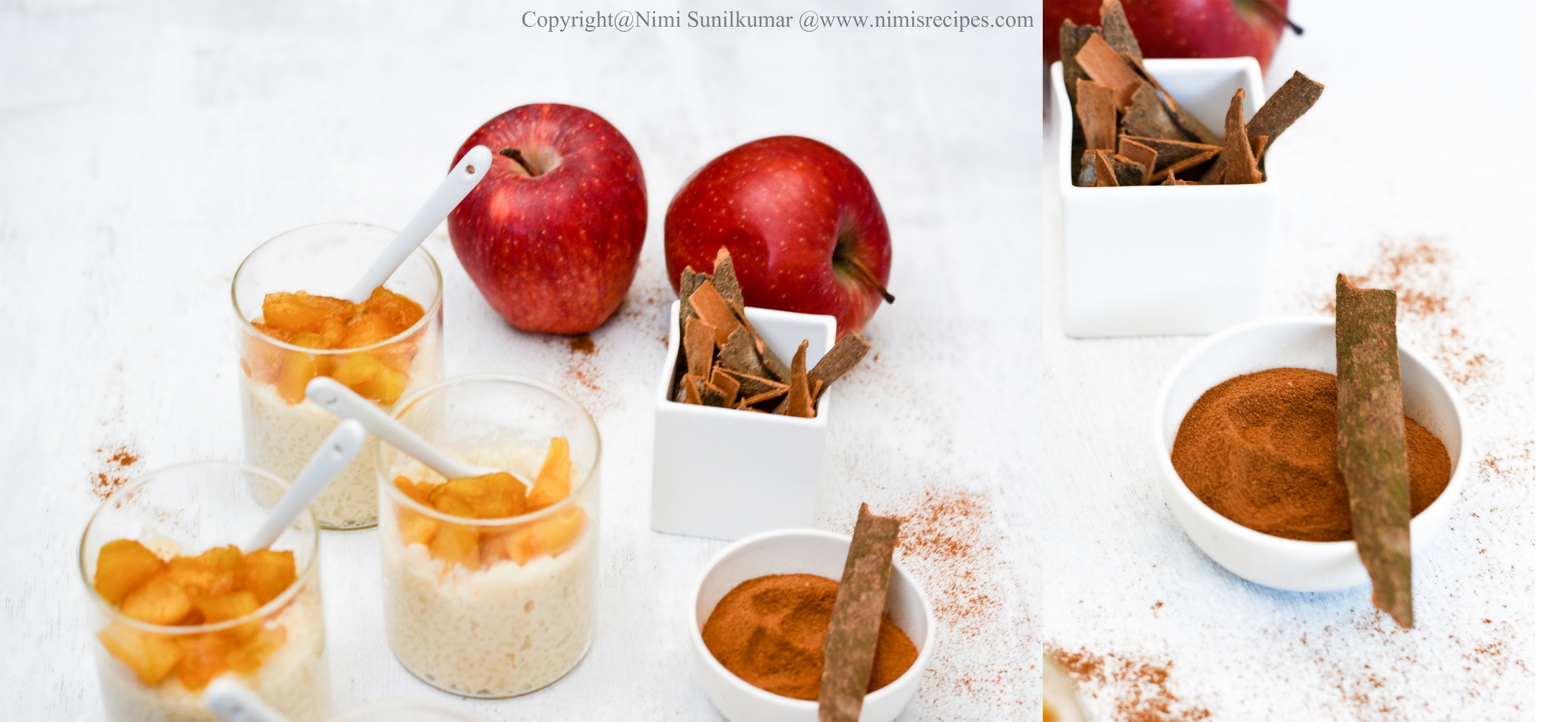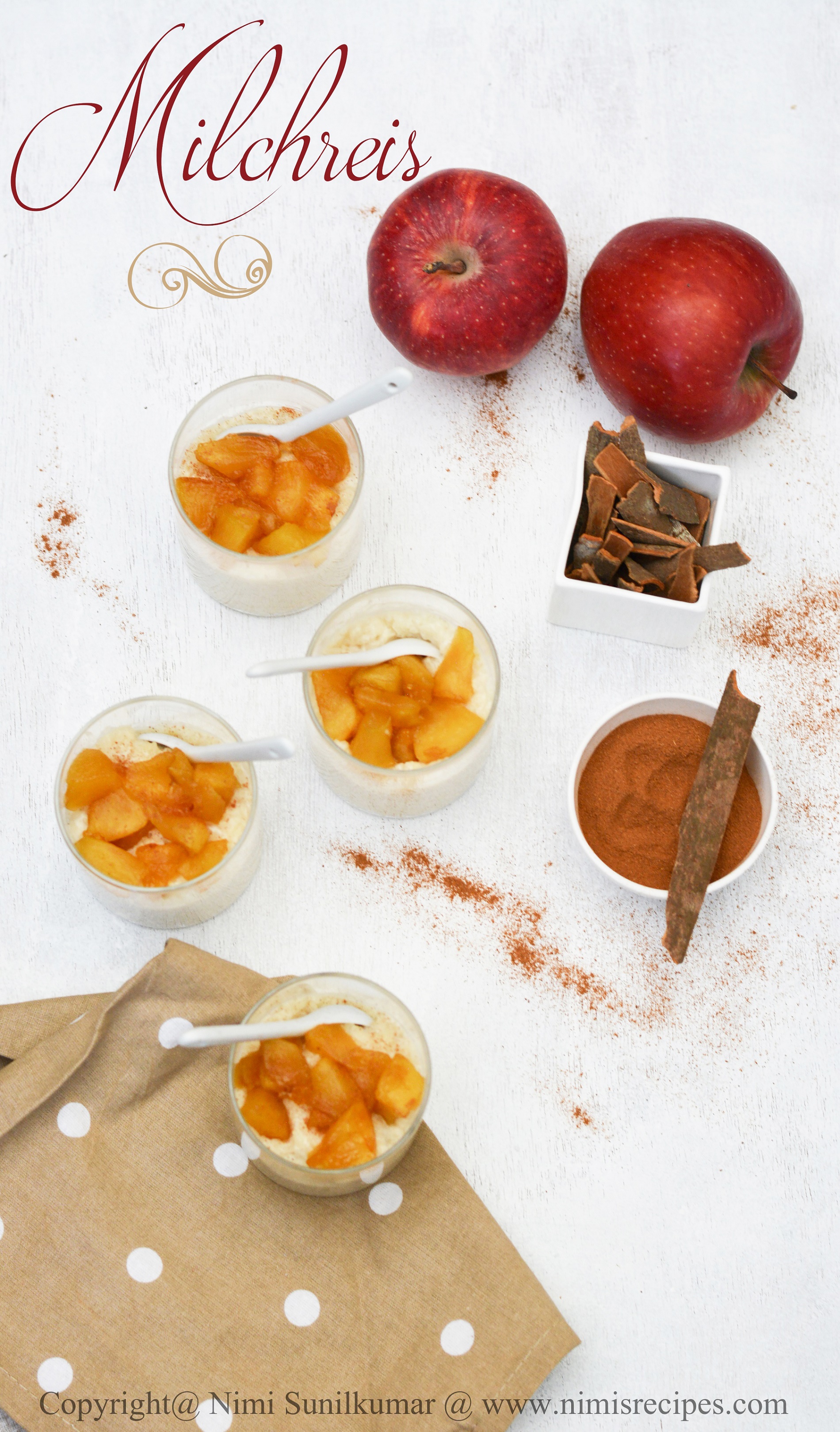 Milchreis
2015-11-29 15:12:30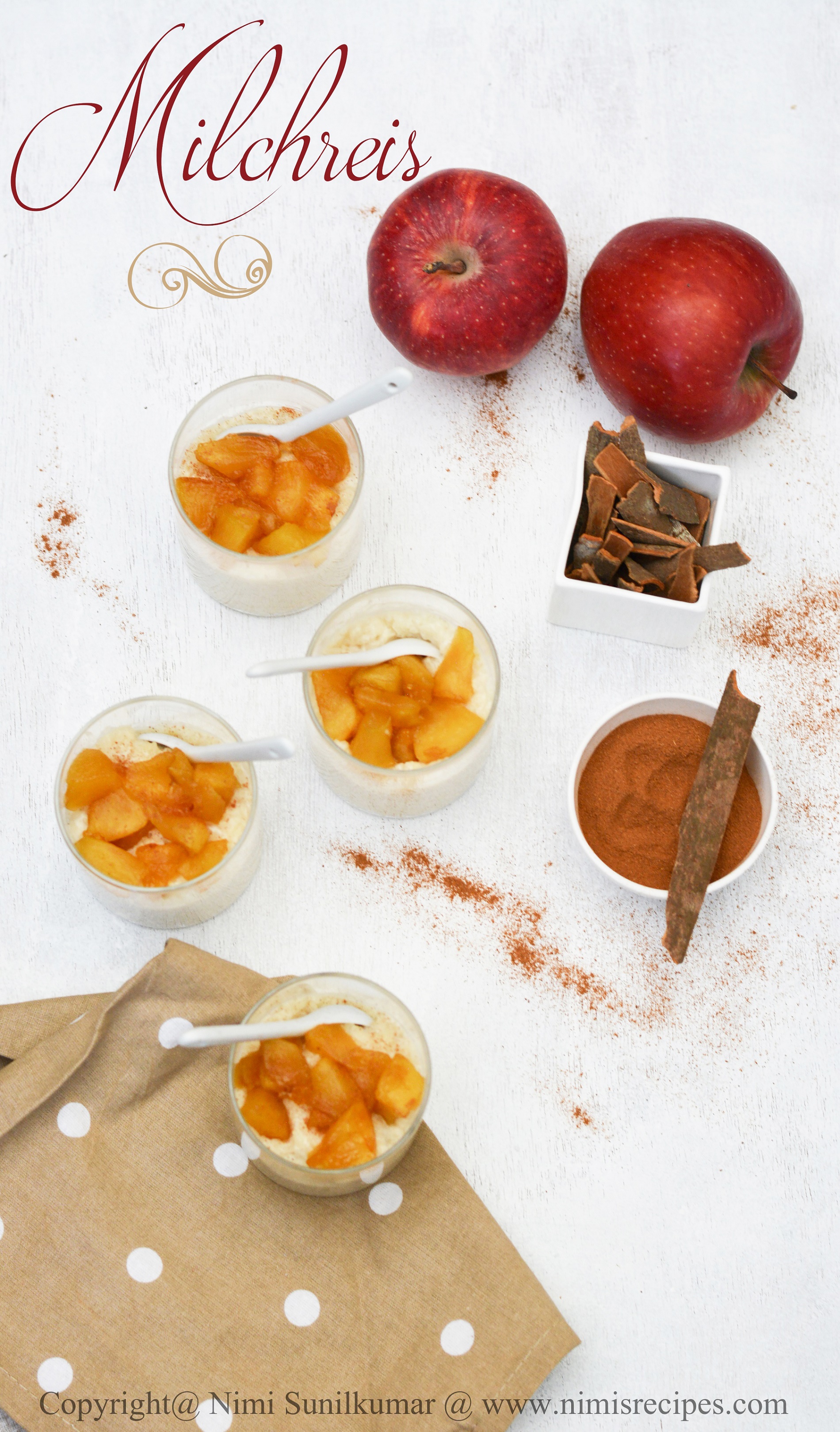 Nutrition Facts
Amount Per Serving
* Percent Daily Values are based on a 2,000 calorie diet. Your Daily Values may be higher or lower depending on your calorie needs.
Ingredients
200gms of white short grain rice
2 cups of milk
1 cup of water
½ cup of fresh cream
70gms of brown sugar
1 tsp of vanilla essence
For the Apple Compote
2 apples peeled cored and cut in small cubes
2 cups of water
1 tsp of lemon juice
½ tsp of vanilla essence
1/3 cup of brown sugar
Instructions
 In a heavy bottomed pot cook pour in the milk and water.
 Wash and add in the rice, brown sugar and vanilla essence.
 Cook the rice in the milk on low flame stirring it constantly till it is well cooked and stir
in the fresh cream.
For the Apple Compote
 In a sauce pan combine sugar, vanilla essence, water and bring it to boil.
 Add the apples, lower the heat and cover and cook.
 Stir occasionally.
 When the apples are soft add in the lemon juice and let the mixture thicken.
 Remove from heat and cool.
 Serve the milchreis pudding in bowls topped with the apple compote.
 Sprinkle cinnamon powder over it before serving.
Adapted from Nimi's Culinary Ventures
Adapted from Nimi's Culinary Ventures
Nimi's Culinary Ventures https://nimisrecipes.com/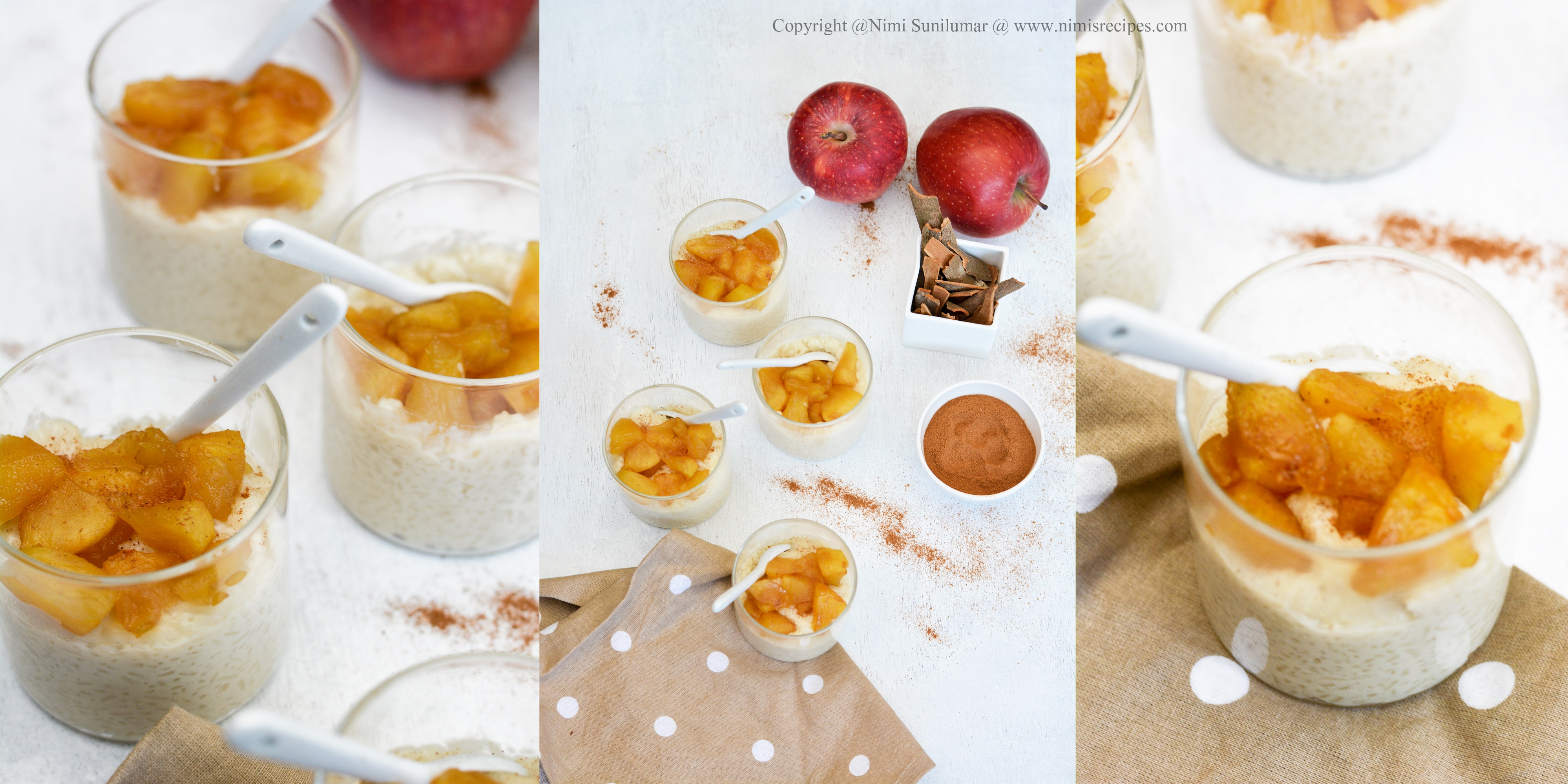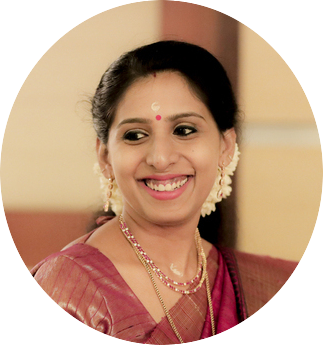 A homemaker who fell head over heels in love with food -an award-winning cookbook author, food blogger, award-winning culinary demonstrator
Being shortlisted for the Gourmand World Cookbook awards came in as a big bundle of surprise for me to shortlisted among the 7 finalists from 187 countries for the title "The Best Local Cuisine in India "..:) I never knew that more surprises were yet to come ..thats when I get a tweet from reknown celebrity Indian chef Sanjeev Kapoor..congratulating me on being shortlisted…..phew..the night I saw that tweet ..hehe..left me sleepless..:P
Puliyodharai reminds me of tamarind ..and tamarind reminds me ..licking licking..;) makes my mouth water.I remember how I used to collect tamarind during my vacations in Kerala..depod nd lick o lick ..:D Wish to be a kid once more..hmm..it is funny though..in that age  all I had in mind was just to be a  grown up ….:P
The courtesy of the Puliyodharai recipe that I am posting here today goes to the book "Festival Samayal -an offering to the Gods " by Viji Varadarajan. Her cookbooks are explicit eyeopeners to the Tamil Brahmin cuisine. Her book  Vegetarian delicacies of South India has also been shortlisted for the Gourmand World Cookbook Awards..kudos Viji Mami ! Although we have been chatting over phone ..really excited to meet this wonder lady in person 🙂
Puliyodharai Rice
2 cups of Rice
1/2 cup of thick Tamarind pulp
1/4tsp of Turmeric powder
1/2 tsp of Asafoetida powder
1/2 cup of skinned roasted peanuts(optional)
1/2 cup of sesame oil
2 tsps of salt
For seasoning:
1/4 tsp of Mustard seeds
1/2 tsp of husked split black gram
1/2 tsp of Bengal gram
5 dried chillies , halved
Curry leaves
Cook the rice in 5 cups of water. Each grainn of the cooked rice should be seperate. Set aside to cool . Heat a tablespoon of oil, add the mustard  to pop.Add the dals , stir for ten seconds till golden .Add the chillies and fry till it turns a bright red.Add the peanuts and saute for 20 seconds. Add tamarind pulp , a cup of water , turmeric powder, asafoetida and salt.Cover and simmer over a medium flame for 5-7 minutes.Open the lid and cook until it becomes a thick sauce .Add the remaining oil and take it off the stove.This is called pulikaachal.Mix the sauce and rice well without mashing it.Wet , crush the curry leaves add and stir for 5 seconds.Keep the tamarind rice for a couple of hours before serving.Add1/2 teaspoon of jaggery to balance the hot and tangy flavour of the tamarind rice.A dash of fresh lemon juice will make the dish more exotic.
So Happy tangy tamarind cooking ……:) !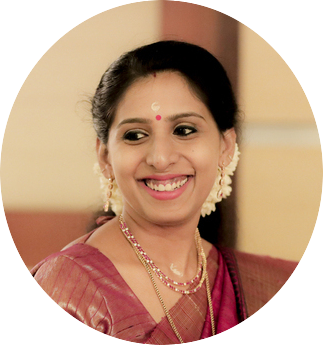 A homemaker who fell head over heels in love with food -an award-winning cookbook author, food blogger, award-winning culinary demonstrator
Its half way through the month of December the festive moods are up and in Munnar its getting pretty cold with misty mornings.This post as usual was to be posted pretty early during the Diwali time but the time and tide for this post is only up now."Phirni"  this North Indian dessert served in earthen pots is best served cold if you are craving for a creamy dessert.The happenings in between my posts were that an article on me was in print in one of the leading Womens magazine of Kerala "Grihalakshmi"(November 1st edition) with some of my recipes..
Its been fun with my classes on Kerala cuisine in full swing …meeting new people and learning a lot more from them from food to lifestyle..and treasuring a bond of friendship. Hanny Abdullah a blogger from Malaysia had booked for my classes and it was fun to have them over.A big thanks to Hanny for writing about me and my classes on her blog..
http://www.diarymama.com/belajar-masakan-traditional-india/
Phirni
4 cups of full cream milk
1 cup of sugar powdered
3 tbsp of rice soaked in water for 1 hr , drained & ground into paste
1/2 tsp of cardamom powder
5-10 raisins
1 tbsp of rosewater
a big pinch of saffron soaked in 2tbsp of warm water.
20 almonds blanched , skinned &silvered
10 pistachios blanched, skinned & silvered
Boil milk in a heavy bottomed pot, add rice paste .Stir constantly with whisk, so that there are no lumps .When it is thick and creamy add the sugar and cardamom powder.Add raisins , rosewater and saffron mixture;mix well.Pour into earthen bowls (shakoras) or silver bowls .serve sprinkled with almonds and  pistachios.These are best served cold 🙂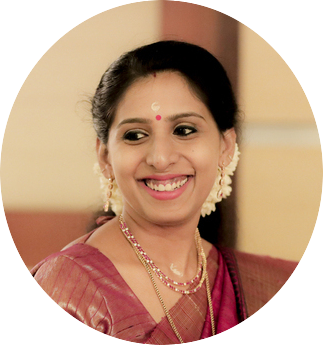 A homemaker who fell head over heels in love with food -an award-winning cookbook author, food blogger, award-winning culinary demonstrator
Snacks are a must o must here at home and I'm always on the lookout for something that can be prepared in minutes.When it's idlis for breakfast,I do a makeover with it so that I get a snack to feed my kids at four. Here.s the recipe for Idli uppuma…
Idli Uppuma
4-5 idlis cut in to small pieces
1 tsp of mustard seeds
1/2 tsp of urad dal split
3 green chillies chopped
1 small piece of ginger chopped
2 dry red chillies broken into pieces
2tsp of oil
1/2 cup of curd
Salt to taste
Curry leaves
Heat oil in a pan ,pop mustard seeds,fry urad dal,dry red chillies,ginger and green chillies .Add chopped onions and sauté till translucent.Pour in curd,add in idlis ,curry leaves,salt to taste and curry leaves.Turn off the heat and serve hot. You can mash the idlis  if you want for a  crumbled texture.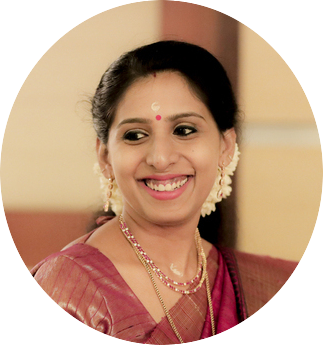 A homemaker who fell head over heels in love with food -an award-winning cookbook author, food blogger, award-winning culinary demonstrator
I have been quite busy now a days that I actually couldn't keep my posts updated.With the cookery classes started in Munnar by me..I rarely get time to sit down on my computer..I have been thinking to post this recipe for a long time.This one was shared by Sheeba ,our family friend.A special thanks goes on to my sis in law for helping me out with the recipe..cz i keep forgetting to write down the recipe.:DIf you have all the ingridients in hand you can cook this in half an hour.
TamilNadu Biriyani
For the 1st part
1/2 kg Chicken
4 tbsp curd
2 green chillies
1/2 tsp garam masala
salt to taste
Cook  the chicken with all the above ingredients  till its half cooked and separate the stock water.
For the paste
1 tbsp ginger garlic paste
pudina /mint leaves a handful
cilantro a handful
7 shallots
Grind all the above ingredients to make a fine paste.
For the 2nd part
2 cups of rice(washed)
2tbsp ghee
2 tbsp oil
4 green chillies slit
the ground paste
2 large onions sliced
2 tomatoes sliced
3 tsp of garam masala
1/2 tsp turmeric powder
4 cups of stock water
Heat ghee and oil in a heavy bottomed vessel and saute the large onions and green chillies together.Now add in the ground paste and tomatoes and saute till the tomatoes are cooked.Pop in the turmeric powder,garam masala and stir well.Add in the rice and chicken stirring well.Pour in the stock water and when it comes to boiling point add salt to taste.Keeping on medium flame  cover the vessel and cook till the water evaporates.Garnish with fresh cilantro.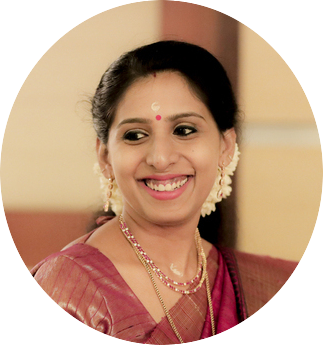 A homemaker who fell head over heels in love with food -an award-winning cookbook author, food blogger, award-winning culinary demonstrator
Hi Foodies..how have u all been?Its been long since I have been planning to put up this post.For every auspicious day after a wholesome meal  payasam is a total must.Payasam /Kheer is a traditional dish in the Indian subcontinent and the list of variations simply go on.Kozhukattai means steamed rice dumplings.Here's an easy peasy Payasam for all..
Kozhukattai Payasam


For making Kozhukattais
2 cups rice flour
3 cups of water
1 tsp of coconut oil
1/2 tsp salt
Boil water in heavy bottomed vessel and add in the coconut oil and salt.Keeping it on medium flame stir in the rice flour to make a dough consistency  with a wooden spoon.Turn off the flame and let it cool.When the mix is medium hot..softly knead it in to a dough and then roll out lemon sized balls out of it.Steam these balls in  a steamer for abot 10-15 minutes.
NB: Please seperate 4 lemon sized balls without steaming.You will need these for the payasam
For making the payasam
Steamed kozhukattais
3 cups of water
3 cups of boiled milk(make sure to seperate the thin film of cream that comes when the milk cools)
1and 1/2 cup sugar
2 tsp ghee
1/8 cup of small coconut pieces roasted in ghee
1/8 cup of nuts and raisins roasted in ghee
In a  deep bottomed vessel boil  3 cups of water and then pour in the 3 cups of milk.Keep stirring while you add in the sugar.When this starts simmering keep it on medium flame.Mix the earlier sepearted 4 unsteamed rice balls with  1/2 cup of water in a small bowl with your fingers(make sure you have no rice lumps).Pour this rice syrup in to the milk and pop in the steamed kozhukattais.When it starts thickening a lit bit pour in the ghee and add the roasted coconut pieces,nuts and raisins and turn off the flame.Kozhukattai payasam is ready to be devoured 😉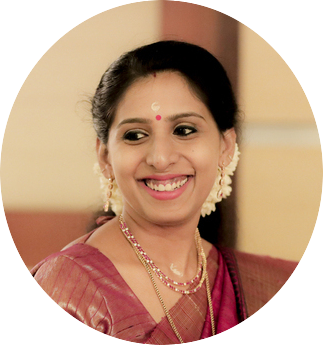 A homemaker who fell head over heels in love with food -an award-winning cookbook author, food blogger, award-winning culinary demonstrator
This recipe was shared to me by one of my friends.If you are fond of Biriyani, I bet you'll really love to taste this one. 
1/2kg Mutton pieces 
2 cups Basmati rice
4 large onions sliced
3 green chillies
1 tomato sliced
1 piece Ginger
7-8 cloves of garlic
1/2 tsp black pepper
1/2 tsp aniseed
3 cardamoms
3 cloves
a piece of cinnamon
Curry leaves
1/4 cup pudina leaves chopped
3/4 cup coriander leaves chopped
1 coconut scraped
Ghee
Oil
Salt to taste
Wash and strain the basmati rice.
Pressure cook the mutton pieces with 1/2 tsp turmeric powder ,1 tbsp kashmiri chilli powder ,salt and water.
Strain out the mutton pieces and keep aside the stock water.
In a heavy bottomed vessel  on flame ,pour 2 tbsp ghee .Fry and seperate  the strained rice.
In a mixer grind the ginger and garlic to paste form.
Extract coconut milk from the scraped coconut and mix it with the mutton stock water.
In the same vessel pour 1 tbsp ghee with 2 tbsp oil  fry the spices.Saute the onions,ginger garlic paste,green chillies(the green chillies are to be put without slitting.).Add tomatoes,curry leaves,pudina,coriander leaves and stir till an aroma comes.
Add 1/2 tsp turmeric powder,2 tsp chilli powder and 2 tsp Meat masala powder.Stir in the mutton pieces and rice.
Add 4 cups of the coconut milk stock  to the rice.
Add salt on boiling,cover the vessel with a lid and let it cook on medium flame.On cooking the water would have evaporated .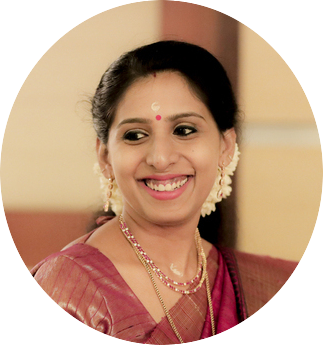 A homemaker who fell head over heels in love with food -an award-winning cookbook author, food blogger, award-winning culinary demonstrator
This is one of my favourite rice varities.This is rice cooked in coconut milk
2 cups of basmati rice/long grain rice
4 cups of coconut milk
1 cup of carrots diced(medium sized)
1/2 lemons juice
1/2 tsp aniseed
3 cloves
2 cardamoms
a small piece of cinnamon
4-5 green chillies slit
1 cup of sliced large onion
3 tbsp ghee
1/2 cup of coriander leaves(finely cut)
2 tbsp nuts,2 tbsp raisins and 1/2 cup of sliced onions roasted and kept aside
Wash and strain the rice in a colander
Heat ghee in a heavy bottomed vessel,add aniseeds,cinnamon,cloves,cardamom ,green chillies,cloves and stir well till an aroma comes.
Add the sliced onions and saute' them well.
When the onions are translucent add the carrots and lightly stir it.
Add the strained rice and stir well for  a few minutes taking care that it doesn't get stuck to the bottom of the vessel.
Add the coconut milk to the rice and on boiling add the required amount of salt with the lemon juice.
Keep it on low  flame with the vessel covered.
When the rice is cooked the coconut milk would have completely evaporated.You can see small holes in the rice. 
Turn off the flame and garnish the rice with coriander leaves,nuts,raisins and onions fried in ghee
You can serve this with curries .
My combination with rice was fish curry..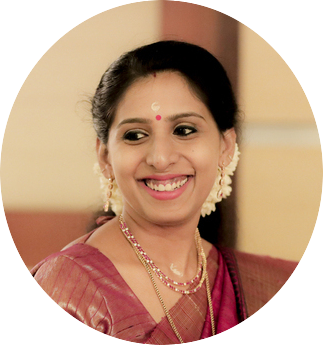 A homemaker who fell head over heels in love with food -an award-winning cookbook author, food blogger, award-winning culinary demonstrator
It seems that the name "Biriyani" was derived from the Persian language.The smell of spices really ignites our taste buds.The recipe that I 'm typing out was shared to me by one of my aunts.
1kg Chicken pieces  
1tbsp red chilli powder
1tbsp Coriander powder
1tsp garam masala
1/4 cup curd
2tbsp oil
3 cups of Basmati rice
2 pieces of cinnamon
4 cloves
3 cardamoms
1/2 part of a lemons juice
1 piece of Ginger crushed
6-7 cloves of garlic crushed
4-5 green chillies (Julian cut)
1/2 cup chopped coriander leaves
1 tomato sliced
6 cups of water
Salt to taste
Marinate the chicken pieces with chilli powder,garam masala,coriander powder,curd and salt.Keep it for 1/2 an hour.
In a heavy bottomed vessel pour oil fry  and seperate the cardamoms,cloves,cinnamon and rice by adding the lemon juice.
In the remaining oil add the crushed ginger and garlic,coriander leaves,green chillies and stir them well.Add the tomato pieces and stir it well.
Now add in the chicken pieces and mix well pouringabout 1/2 cup of water.Cover the vessel with a lid and let it cook till it gets half tenderized.
When the chicken is half cooked ,mix in the rice and spices ,pour the 6 cups of water and let it cook on low flame covered with a lid.
When the rice is cooked the water  would have evaporated completely.
For garnishing you can fry sliced large onions,nuts and raisins in ghee and mix with rice.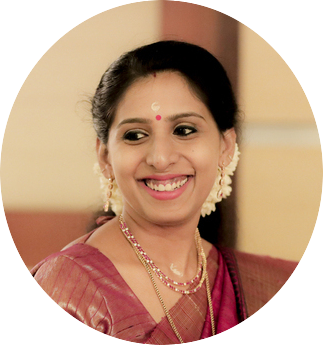 A homemaker who fell head over heels in love with food -an award-winning cookbook author, food blogger, award-winning culinary demonstrator