This weeks post is a special dedication to all those who love Nutella 😀 When I saw that the Nutella twists was the recipe chosen for last months Daring Bakers was thoroughly fascinated by this twisted beauty.Although it took off a few hours of my Saturday ..it was total bliss ..YuMM! 😀 The best part was having my sons ready to help me out in baking .My younger one was more keen in knowing if it was ready .Every five minutes he would be testing my patience ..asking if it was ready .He wanted to help me out in spreading out the Nutella on the layers…and guess what ….he had nutella all over his face.When I stared at him ..he gave me his angelic smile ..showing of his teeth all coated in chocolate..:PKids are kids ..hmm 😀
Nutella Twists
1 can (400 gm) (14 oz) sweetened condensed milk
3 large eggs
1 cup (240 ml) vegetable oil
1 cup (240 ml) warm water
3 teaspoons (15 ml) (12 gm) yeast
7 cups (1 kg) (2.2 lbs) all-purpose (plain) flour, approximately
Pinch of salt
Instead of the eggwash use
2 tablespoons (30 ml) (25 gm) (1 oz) milk powder
3 tablespoons (45 ml) lukewarm water
1teaspoon (5 ml) (5 gm) sugar
1/4 teaspoon (1 gm) instant coffee
For the filling
½ jar (200 gm) (7 oz) of nutella (or similar)
Mix the condensed milk, yeast, oil, water, and eggs in the bowl of your mixer .Add the flour one cup at a time and knead using the kneading attachment or by hand till you get a
soft dough . The dough will be slightly sticky due to the sweetened condensed milk, don't worry once the dough rests it will have a wonderful consistency .Place the dough in a lightly oiled bowl, cover and allow to rest till it doubles in size . Punch down the dough and divide it into 2 parts. Wrap one part in a plastic bag and work with the other. Divide the dough ball into 4 parts.Roll each part into a circle at least 20 cm (8 inch) in diameter.You can use a plate or any other round item as a template if you want your layers to be identical and uniform.Spread the Nutella (or similar filling) on the first layer.9. Place the second layer on top of the first and repeat . Top with the fourth layer, this time only brush it with butter. Using a knife make cuts that divide the dough circles into 8 triangles starting at the center but don't go all the way to the outer edge. I find that using a ruler to mark the dough makes the cuts easier and more uniform. Then divide each triangle into two (2) . That gives you a total of 16 triangles.13. Gently lift the triangles one at a time and twist them.The end result will look like this, repeat for the other dough ball. Brush the dough with egg wash replacement . Allow to rest for 15 minutes during which you would heat your oven to very hot 500°F/240°C/gas mark 9 (rack in the middle) . Bake for 5 minutes on very hot 500°F/240°C/gas mark 9, then lower the temperature to moderately hot 400°F/200°C/gas mark 6 and bake for 15-20 more minutes (ovens do differ greatly, so the time may differ… what you want is to bake it until the under side is golden brown).If you have a broiler (grill) in your oven. Turn on the broiler (grill) for a couple of minutes until the bread is golden on the top.I baked a few nutella filled buns too with my excess dough.
So wishing all a happy baking :)!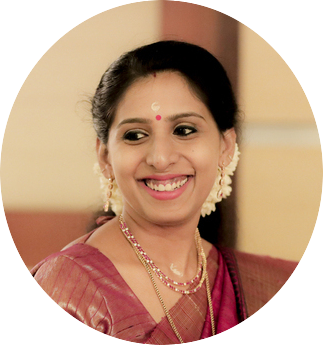 A homemaker who fell head over heels in love with food -an award-winning cookbook author, food blogger, award-winning culinary demonstrator
                                         "Chocolate is nature's way of making up for Mondays."
                          Chocolate has become the most sought out fav among most.This energy booster is a real bliss to all sweet tooth fanatics.I am back to Munnar and back to work after our school Monsoon vacation.From the 22nd of last month its again into the busy bee schedule .This time the rains have been really hard.Came home on Friday night to find a large branch on the roof with a thud.Luckily it was caught up on the electric line with a portion falling on our house roof.So no power for about 2 hours and everything was cleared.Its been very windy out here more rains than last year.My hus was born and brought up in Munnar..he says its becoming the same old Munnar  that he remembers from his childhood with heavy monsoons. The laziest part of going to school in rain is that you never feel like getting out of your blankets. Me and my kids enjoy hot chocolate to the utmost after school ..they dont mind if its served even twice 😉 SK likes his cup of chocolate spiced with cinnamon.
Here's the magic to Cinnamon Hot cholcolate..
2cups of whole milk
150 gms of dark chocolate
100gms white chocolate
1/2 tsp of Cinnamon powder
Whipped fresh cream(optional)
Chop the chocolate pieces and heat with milk  on medium flame.Whisk the milk with chocolate pieces till they melt.Add cinnamon powder and whisk and turn off the flame.Pour the hot chocolate into a cup and top with whipped fresh cream .Enjoy the rain with the warmth of your cup of chocolaty yum….!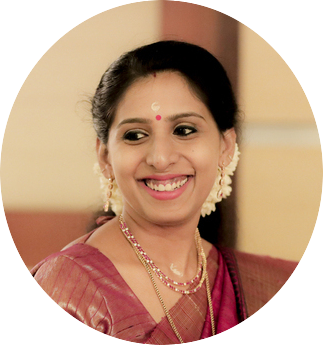 A homemaker who fell head over heels in love with food -an award-winning cookbook author, food blogger, award-winning culinary demonstrator
Here in Munnar the winter is on its way with misty evenings and quite chill nights.So how have all of u been?Although 6 days late I really wanted to post in this months Sweet punch.If you love chocolate and coffee like me this recipe is a real knock out and to top all this you can have the tang of vanilla with ice cream.
So hop on to the recipe with a scoopy scoop..
Saucy Coffee and Chocolate Pudding
1 cup flour
2 tsp baking powder
2 tsp cocoa
Pinch  of salt
½ cup brown sugar
2 tbsp butter, melted
½ cup milk
1 egg, beaten
50g almonds , chopped
For the topping
½ cup brown sugar
3 tbsp cocoa
1 cup strong black coffee
 

Preheat oven to 180°C.  Sift together dry ingredients. Stir through butter, milk, egg and hazelnuts until well combined. Spoon batter into 4 ramekins. Sprinkle over brown sugar and cocoa then pour over coffee but do not stir. Bake for 20 minutes. Dust with cocoa powder or cinnamon and sugar; serve with vanilla ice cream.
So happy saucy bakin;)!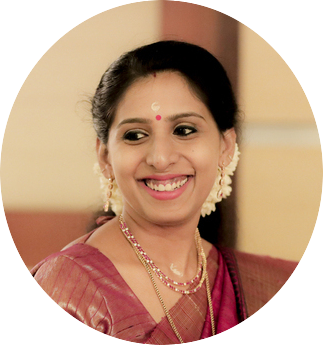 A homemaker who fell head over heels in love with food -an award-winning cookbook author, food blogger, award-winning culinary demonstrator
Hi foodies..I'm back after my holiday break.July has been a month with heavy rains in Munnar.The holidays fly by with ease and I'm all over again in my busy bee schedule. Today's  post goes out to the Sweet punch team.The recipe for this month sought out for strawberries..but the sad prt was that I couldnt get hold of any to pop into my batter.So I thought of giving it a bit of twist.If you love a fruit blast for your kids heres one Banana Apple choco muffins..
Banana Apple Choco Muffins



1/2 cup unsaltedbutter

, melted
1 teaspoon vanillaextract
2 large ripe bananas

, mashed (about 1 cup)
1 cup of apple 

cut into bite sized pieces
2 1/4 cups all-purposeflour
1 1/2 teaspoonsbaking powder
1 teaspoon ground cinnamon
Preheat oven to 350 degrees F . Place a rack in the center of the oven. Line a muffin pan with paper liners .

In a small saucepan melt the butter. Let it  cool to room temperature.
In a medium sized bowl whisk together the eggs, vanilla extract,milk and mashed banana. Add the melted butter and stir to combine.  
In another large bowl combine the flour, sugar, baking powder, baking soda, cinnamon, and salt. Gently fold in the choco chips and apple pieces coated with flour. Add the wet ingredients to the dry ingredients and stir only until the ingredients are just combined. Do not over mix the batter . 
Divide the batter into muffin cups and  bake them  until a tester inserted in the center of a muffin comes out clean, about 20 to

25 minutes

. Transfer to a wire rack to cool. 
Hopin u all will enjoy this Muffin break!:D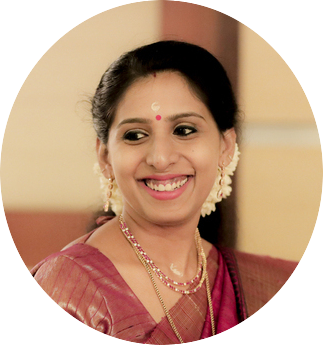 A homemaker who fell head over heels in love with food -an award-winning cookbook author, food blogger, award-winning culinary demonstrator
 I bet there might be very few who might not crave for brownies.Me and my choco freak kiddos are all huge fans of the brownie family.This is one recipe that never fails to pop in my kitchen ….at least once in a week.When I'm short of lava cakes ..I make these brownies in my microwave..Spoon it into a bowl with a scoop of vanilla ice cream…yummmmm..Chocolate Bliss!
Now I'm gonna stop droolin..and here's the recipe
Brownies


1stick of butter(unsalted)
2 squares of unsweetened chocolate
1/2 tsp baking powder
3/4 cup all purpose flour
1/4 tsp salt
1 cup sugar
2 large eggs
1 tsp vanilla extract
Preheat oven to 350 degree Fahrenheit.Line a square baking pan with aluminium foil(make  sure that at least 1 inch of the foil is overhanging the top of the pan.).Double boil chocolate and butter whisking occasionally until both are completely melted.Keep it aside to cool.
Combine all dry ingredients in  a small mixing bowl.Whisk together sugar and eggs and mix in the choco butter mix along with the vanilla essence.Mix in the dry ingredients with a wooden spoon.Pour batter into prepared pan and bake them until they are just set in the center.
Bake them for about 30 minutes and cool them on  a wire rack.Flip the brownies on to a cutting board and separate the foil.Cut them into square..these can be stored in an airtight container for about 3 days.
The rest is all Chocolatey!:P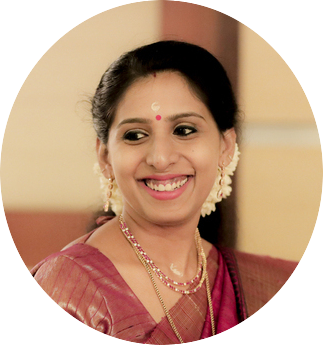 A homemaker who fell head over heels in love with food -an award-winning cookbook author, food blogger, award-winning culinary demonstrator