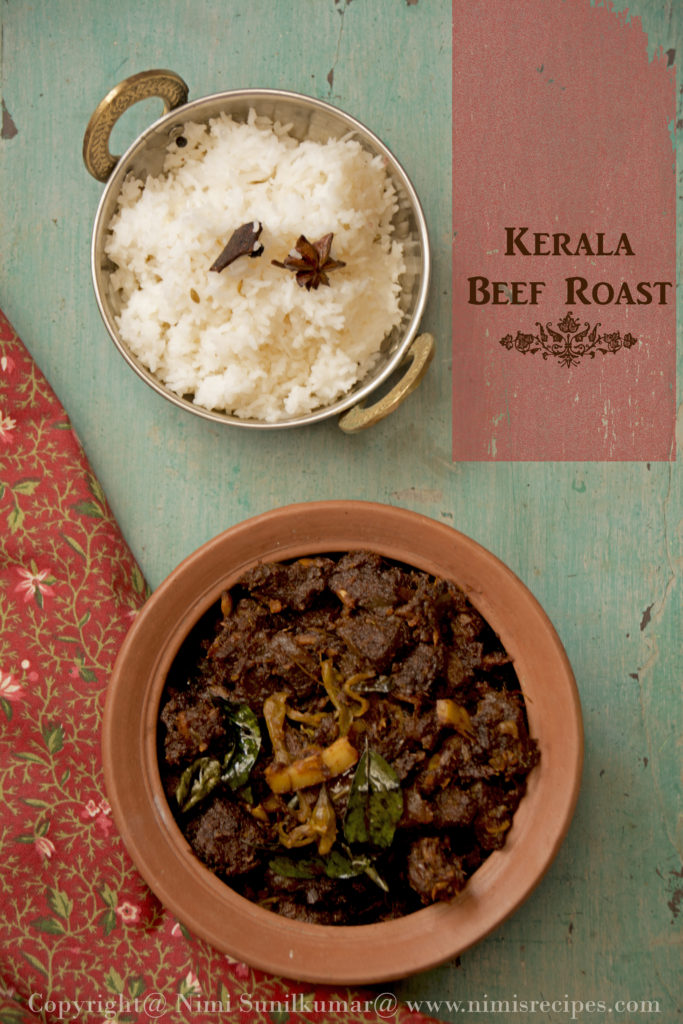 Holidays have started off but the break is just too small this year.In 1o days time, the school reopens and I am back to square one .Have plans to visit my parents home before the whole break is over. On the occasion of Easter, the recipe that I am very keen on sharing is one that many have requested me to.Kerala's Beef Roast recipe is one of the most famed recipes. Beef has a prominent place in the Kerala cuisine among the meat lovers. The buffalo meat is meant to be much tougher than other meat, so it's mostly pressure cooked as it takes more time to tenderize.This is equally good with the flaky Kerala porottas as well as rice.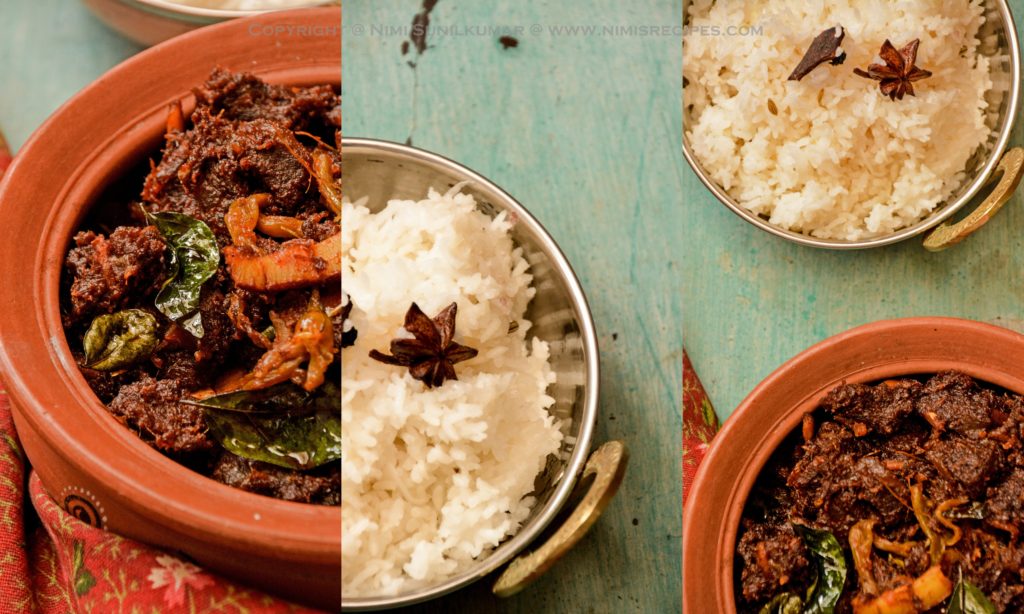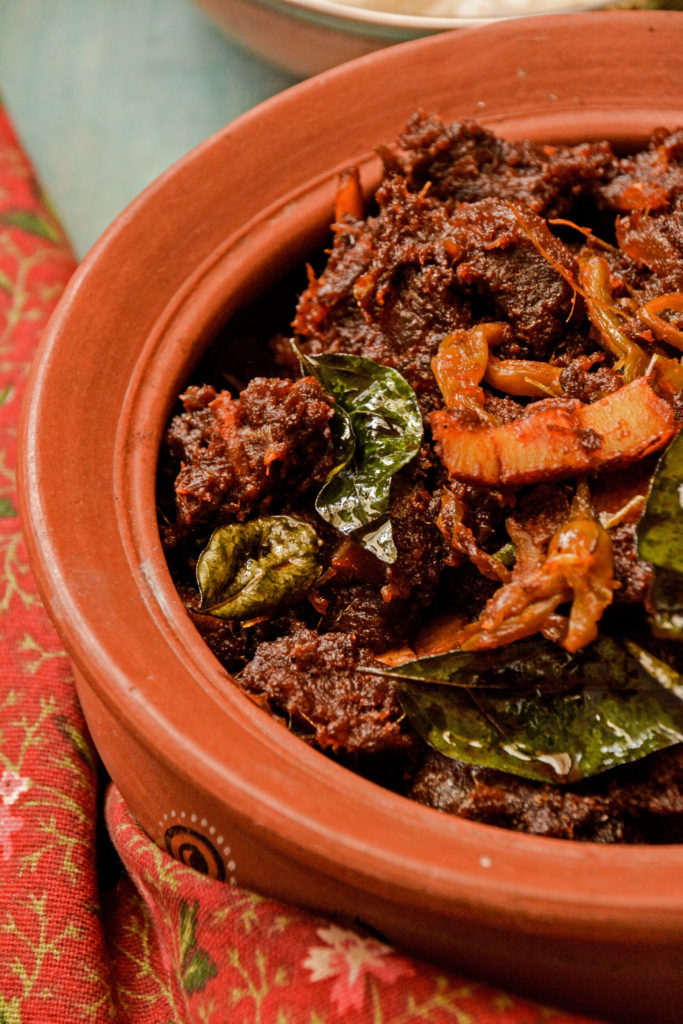 Nadan Beef Roast /Kerala Beef Roast
2018-04-01 03:27:39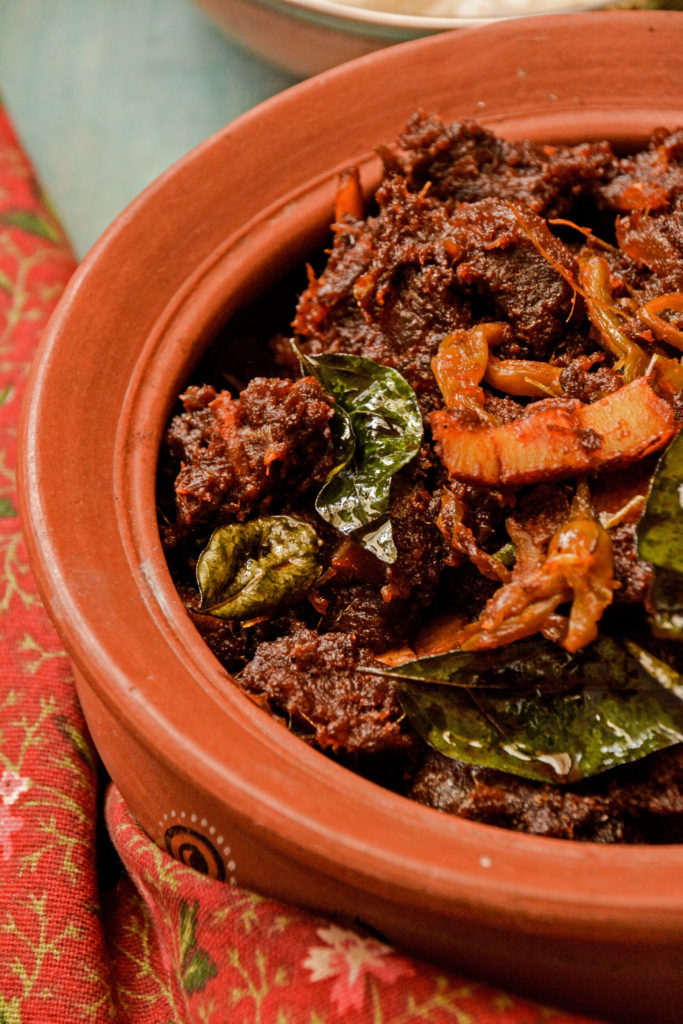 Nutrition Facts
Amount Per Serving
* Percent Daily Values are based on a 2,000 calorie diet. Your Daily Values may be higher or lower depending on your calorie needs.
Ingredients
1kg of beef
1/2 tsp of turmeric powder
4tsps of Kashmiri chilly powder
2tsps of Coriander powder
1 1/2 tsps of garam masala powder
1-2 tsps of black pepper powder
4 green chillies slit
2medium sized big onions sliced thin
1inch piece of ginger crushed
10 cloves of garlic crushed
1/2 cup of coconut chips sliced
1tbsp of vinegar
1 cup of shallots sliced .
Coconut oil
Curry leaves
Salt to taste
Instructions
Cut the cleaned beef pieces into small cubes .Marinate the beef pieces with chilli powder, green chillies , ginger , garlic , turmeric , coriander powder , garam masala, vinegar , curry leaves , big onion and salt to taste.Pressure cook the meat or cook the meat in a pot with water till it is very tender .In a wok , heat coconut oil , fry coconut pieces till crispy , add the sliced shallots , saute till translucent , pour the cooked meat with stock and mix.Evaporate the stock water so the meat is marinated ,Add in the pepper powder and continue frying .You can add in oil to the sides of the pan if it sticks too much .Once it becomes really dark brown in colour , all the moisture would have evaporated out .Garnish with curry leaves and take it off heat .
Nimi's Culinary Ventures https://nimisrecipes.com/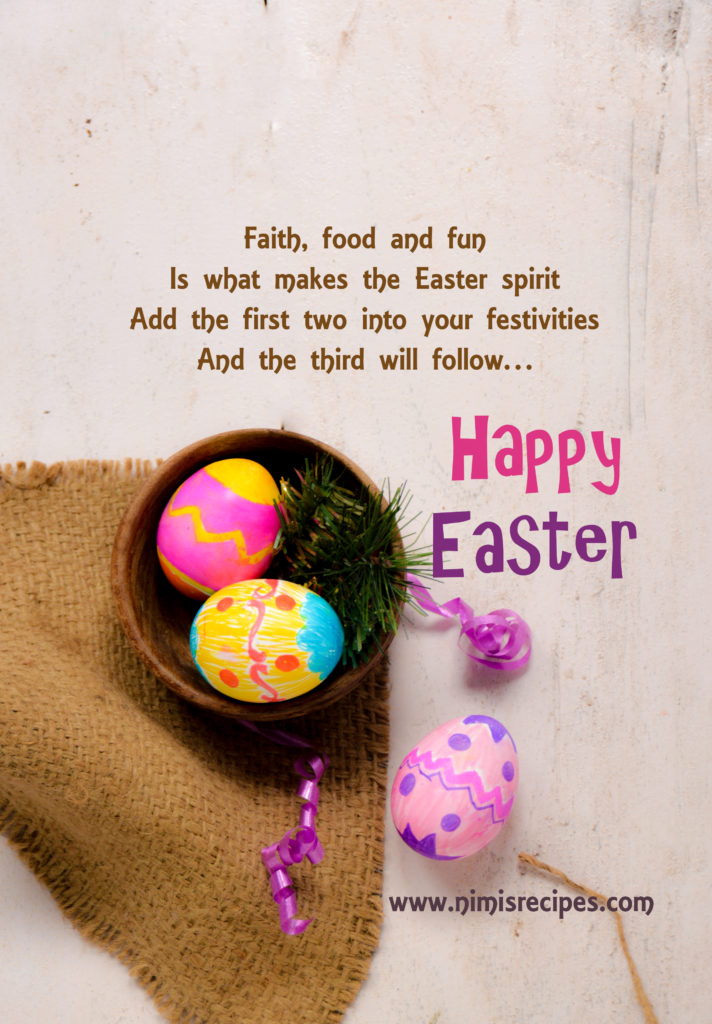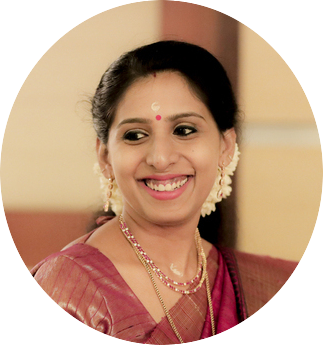 A homemaker who fell head over heels in love with food -an award-winning cookbook author, food blogger, award-winning culinary demonstrator
Back after the rice porridge recipe with a new post. Its been quite some time since I posted a non veg recipe. Soya chunks have always had their fav place with my kids and I keep trying out more variations with it .The soya chunks have the best source of fiber and is quite high in protein content.
Its like the magic pill bundled up with all the good things. Last Sunday I was planning on what to cook for dinner and then popped up with this recipe of Soya Ginger Chicken.I have been using both sizes of soya chunks for my cooking..but have always found a soft spot for the mini soya chunks on count of their delicacy.
Soya Ginger Chicken
2015-12-08 21:57:16
Nutrition Facts
Amount Per Serving
* Percent Daily Values are based on a 2,000 calorie diet. Your Daily Values may be higher or lower depending on your calorie needs.
Ingredients
½ kg of Chicken cut into small pieces
1 cup of mini soya chunks
2 tsp of Soya sauce
2 tbsp of ginger sliced finely
2 tbsp of garlic sliced
2 large onions chopped
1 tbsp of Kashmiri chilli powder
1 tsp of Garam masala powder
2 tsp of coriander powder
3 tsp of Chicken masala powder
1 tsp of black pepper powder
1 tomato pureed
3 tsp of oil
Salt to taste
For Tempering
¼ cup of sliced big onion
4-5 green chillies slit
Oil
Curry leaves
Instructions
Soak the soya chunks in hot water for about 15minutes.
 Heat oil in wok, sauté ginger and garlic, chopped onion till translucent.
 Pour in the soya sauce and keep stirring, add in the chilli powder, coriander powder,
pepper powder, garam masala powder and chicken masala powder.
 Stir till the raw smell from the powders subside.
 Add in the pureed tomato paste, ½ cup of water and let it simmer.
 Wash the soya chunks in cold water and squeeze them out into the sauce along with
the chicken pieces.
 Add required amount of salt and cover and cook the chicken till tender.
 Thicken the sauce so that the chicken & soya are coated and turn off the flame.
 In a small pan fry out the sliced onions till in caramel color along with the slit green
chillies and curry leaves.
 Temper the dish with the fried items and add 2-3 tsp of chopped coriander leaves
before serving.
 Best served with rotis and fried rice.
Adapted from Nimi's Culinary Ventures
Adapted from Nimi's Culinary Ventures
Nimi's Culinary Ventures https://nimisrecipes.com/
Heres the feature that came up in the magazine Mahila Chandrika a Chandrika daily publication..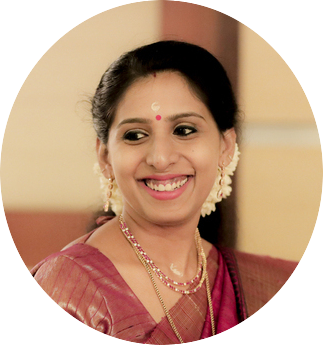 A homemaker who fell head over heels in love with food -an award-winning cookbook author, food blogger, award-winning culinary demonstrator
I have been working on posting on my .com for the past days.This post for basically to be put up on my blog but it lagged from all the way from September to November.As its said that 'better late than never'..heres my post on Emapanada Gallegas.
Empanada is a basically stuffed bread that' s been baked or fried out .The roots of Empanadas lie in Spain & Portugal…though there are many variations in many countries.This post is dedicated to the DB challenge for September.Thanks to Patri for the awesome recipe.:)
Empanada Gallega
For the crust:
Ingredients
5-1/3 cups  bread flour
2 cups  of lukewarm water (about 85°F/30ºC), approximately
1 tablespoon fresh yeast
2 teaspoons  salt
4 tablespoons  oil
1 large egg, for egg wash
Sift the flour into a big bowl and make a well in the middle. Rub the yeast in with your fingers.In a small bowl, mix the water and the salt.Now, using your fingers or a wooden spoon, start adding the water and mixing it with the flour-yeast mixture. Keep on working with your fingers or spoon until you have added enough water and all the flour has been incorporated and you have a messy ball of dough.On a clean counter top, knead the dough for approximately 10 minutes.Clean and oil the big bowl you used for mixing and place the kneaded dough in it. Cover it with a napkin or piece of linen and keep it in a warm, drought-free place for approximately 40 to 50 minutes.Once risen, turn the dough back into a floured counter and cut it in half. Cover one half with the napkin to prevent drying.Spread the other half of the dough using a rolling pin. You can use a piece of wax paper over the counter, it will make it easier to move the dough around. Depending on the shape of your oven pan or cookie sheet, you will make a rectangle or a round.Now, the thinness of the dough will depend on your choice of filling and how much bread you like in every bite. For your first time, make it about 3mm thin (about 1/10th of an inch) and then adjust from that in the next ones you make.
For the filling:
3 medium sized Onions chopped
1 tbsp of ginger & Garlic chopped
5 green chillies finely chopped
2 cup of cooked shredded chicken
1/2 tsp turmeric powder
2 tsps of black pepper powder
1 tsp garam masala powder
curry leaves chopped
coriander leaves chopped
In a pan pour about 2 tbsps of oil,saute the ginger & garlic with the chopped onions till translucent.Add in the green chillies,and stir for a few minutes.Now add in the powders& chicken .drizzle oil on the sides of the pan stir fry the chicken mix with salt.Add 1/2 tsp of garam masala, coriander & curry leaves  before turning of the flame.
Assembling
If you haven't used wax paper, either lightly flour or line with wax paper your pan or tray.Cover the base and sides with the dough. Using the rolling pin or a knife, cut the extra dough.Place the filling, making sure it is cold and that all the base is covered. Using a hot filling will make the bottom layer of the empanada become soggy. Be careful to avoid adding too much oil from the filling, try to make it as "dry" as possible.Start preheating your oven to moderate 350°F/180ºC/gas mark 4.Take the other half of the dough and spread it out to the same or less thinness of the base. You can use a piece of wax paper for this too. Take into account that this "top" dough needs to be smaller around than the bottom, as it only needs to cover the filling.If not using wax paper, move carefully the top to cover the filling. If using wax paper, transfer the dough, turn upside down, cover the filling and gently peel off the wax paper.Using your fingers, join bottom and top dough, when you have gone all the way around, start pinching top and bottom together with your thumb and index finger and turning them half way in, that way you end up with a rope-like border.When you are finished, make a 1 inch hole in the middle of the top layer. This will help hot air exit the empanada while it's baking without breaking the cover.Using a fork, prick the top layer or, using scissors, make snips that go all the way through the top layer.In a small bowl, beat an egg and add a tbsp of cold water. With the pastry brush, paint the top of the empanada with the egg wash. Place the empanada in the oven and bake for about 45 minutes. Check that the bottom part is done.
I made different shapes of empanadas..and loved simply baking them..Hope u too enjoy this Empanada Ride!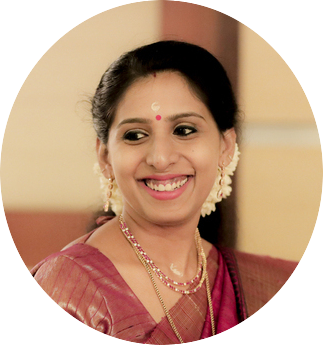 A homemaker who fell head over heels in love with food -an award-winning cookbook author, food blogger, award-winning culinary demonstrator
I have been quite busy for the past two weeks with my younger one having one of those nasty viral fever.He's recovering slowly .Its today that I sat back to type out one of my best recipes.This is one of my best and I should say that I have quite a lot fans here for this one.Here in Munnar now the Afternoon rains or should I say the evening rains have started..and theres the beautiful Misty  misty hills…:)Everything so green so bliss…:)
And guys don't forget about the giveaway I have for you guys..only 3 more days to go!


Fish Samosas


For the filling
1/2kg King fish
4 green chillies chopped
1 medium piece ginger chopped
8garlic cloves chopped
3 large onions chopped
1/2 tsp turmeric powder
2tsp black pepper powder
1tsp garam masala powder
2 potatoes pressure cooked and mashed
curry leaves
salt to taste
For the crust
2 cups of Wheat flour
1tbsp ghee
salt to taste
Oil for frying
Make a soft dough with wheat flour,ghee and salt by adequate amount of water.
Pressure cook the king fish with 1/2 tsp turmeric powder and salt.Debone the fish and slightly pulse it in a blender.Heat 3 tbsp of oil in a wok/kadai add in the chopped garlic ,ginger and green chillies and fry.When the color starts changing add in the chopped onions and saute till translucent.Now add the turmeric powder and pepper powder and saute till an aroma comes.Add in the pulsed fish and blend in with the masala.Now mix the mashed potatoes into the fish masala.Sprinkle garam masala powder and garnish with chopped curry leaves.Mix well till well incorporated.If you feel the spice is not enough add a little more of pepper powder and remove from heat.
While the masala is cooling down ,make lemon sized balls of the wheat dough.Heat a frying pan on low flame.Roll out balls into discs and cut them into half.Slightly cook  both sides of the cut dough pieces.Take care not to over cook.Take one piece in hand and fold both ends inwards as shown in the picture.This makes a pouch.You can stick the ends one on the other with plain water.Stuff the pouch with the fish filling and seal the samosa pouch by folding the lower side inwards and sticking the upper end with water.Pinch the corners of the samosa and now they are ready to be fried out.
Heat oil for frying in a wok and drop in the samosas.Fry them till they are golden brown and drain out the oil on a tissue paper.Crispy Fish Samosas are ready to be munched 😛
I'm sending this recipe to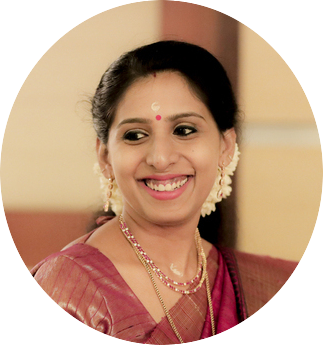 A homemaker who fell head over heels in love with food -an award-winning cookbook author, food blogger, award-winning culinary demonstrator