The schools have all closed down for summer holidays……while most the schools have about two months of vacations ……we have just two weeks break before the start of the new year at school. We have our vacations during the monsoons (ie. During the months of June & July) …as going to school would be the most dreaded feeling when it rains cats and dogs. :P. The 4th of this month was our last working day at school .But I was all set for a rather new experience that was to take place on the 5th .Rushing back home after school and soon me and kids were all packing up and leaving Munnar to Perumbavur. A few days back I received a call from one and only prominent B-school in Kerala, SCMS school of Business studies-Cochin inviting me over to one of their program, Endeavour –Insights of Womenpreneurs (A one day workshop on Entrepreneurship) .I was a bit nervous on what my role would be there and on putting forth my query they answered, "We just want to know about your journey to success…."
Being at SCMS was an overwhelming experience and one among the most cherished moments of my life. Really appreciate the hospitality and positive ambience of the SCMS family .It was like stepping into a whole new world. It was a wonderful opportunity to share glimpses of my journey with the budding business magnets of tomorrow. I was so very much impressed with the atmosphere of this institute that I really wished for a moment to be a student… 😀
It's been scorching hot in most parts of Kerala with the sun blazing out in full wave length and you just want to gulp down juices –an escapade from the heat. Today's post is very much dedicated to a healthy &refreshing Mint-lime juice.
Mint-Lime Cooler
2015-12-09 01:49:44
Nutrition Facts
Amount Per Serving
* Percent Daily Values are based on a 2,000 calorie diet. Your Daily Values may be higher or lower depending on your calorie needs.
Ingredients
2 cups of water
1 cup of sugar
Juice of 3 lemons (medium sized)
1 cup of mint leaves
Instructions
In a saucepan boil water with the sugar and stir till it dissolves to make thin syrup.
 Refrigerate this syrup till cool.
 Grind the mint leaves into a paste by adding water and squeeze out the juice through
a sieve and separate.
 Stir in the lime juice and mint extract in to the sugar syrup and serve chilled with ice
cubes.
 If you need more sweetness you can add in more sugar.
Adapted from Nimi's Culinary Ventures
Adapted from Nimi's Culinary Ventures
Nimi's Culinary Ventures https://nimisrecipes.com/
Beat the heat this summer with Mint –lime juice 🙂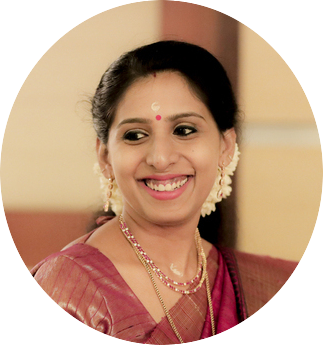 A homemaker who fell head over heels in love with food -an award-winning cookbook author, food blogger, award-winning culinary demonstrator
                                         "Chocolate is nature's way of making up for Mondays."
                          Chocolate has become the most sought out fav among most.This energy booster is a real bliss to all sweet tooth fanatics.I am back to Munnar and back to work after our school Monsoon vacation.From the 22nd of last month its again into the busy bee schedule .This time the rains have been really hard.Came home on Friday night to find a large branch on the roof with a thud.Luckily it was caught up on the electric line with a portion falling on our house roof.So no power for about 2 hours and everything was cleared.Its been very windy out here more rains than last year.My hus was born and brought up in Munnar..he says its becoming the same old Munnar  that he remembers from his childhood with heavy monsoons. The laziest part of going to school in rain is that you never feel like getting out of your blankets. Me and my kids enjoy hot chocolate to the utmost after school ..they dont mind if its served even twice 😉 SK likes his cup of chocolate spiced with cinnamon.
Here's the magic to Cinnamon Hot cholcolate..
2cups of whole milk
150 gms of dark chocolate
100gms white chocolate
1/2 tsp of Cinnamon powder
Whipped fresh cream(optional)
Chop the chocolate pieces and heat with milk  on medium flame.Whisk the milk with chocolate pieces till they melt.Add cinnamon powder and whisk and turn off the flame.Pour the hot chocolate into a cup and top with whipped fresh cream .Enjoy the rain with the warmth of your cup of chocolaty yum….!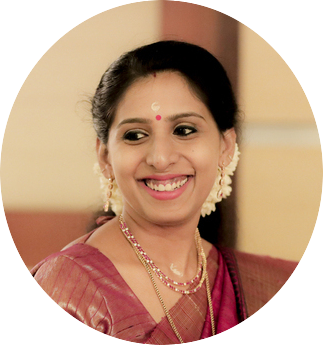 A homemaker who fell head over heels in love with food -an award-winning cookbook author, food blogger, award-winning culinary demonstrator