A break from the busy bee schedule is something that I have been longing for the past months.With all the cooking at home I have been longing for my mom to cook for me.I guess theres no age bar to crave for your moms food…isnt it true ??Its funny how the days fly when you dont want to end your holidays so soon.The school reopens by the 16th and its back on wheels…
We Keralites are so very much into coconuts and when I came across this recipe with all the goodness of coconuts how could I stop myself from sharing. Baked with the coconuty goodness of everything coconut from scraped coconut to coconut milk…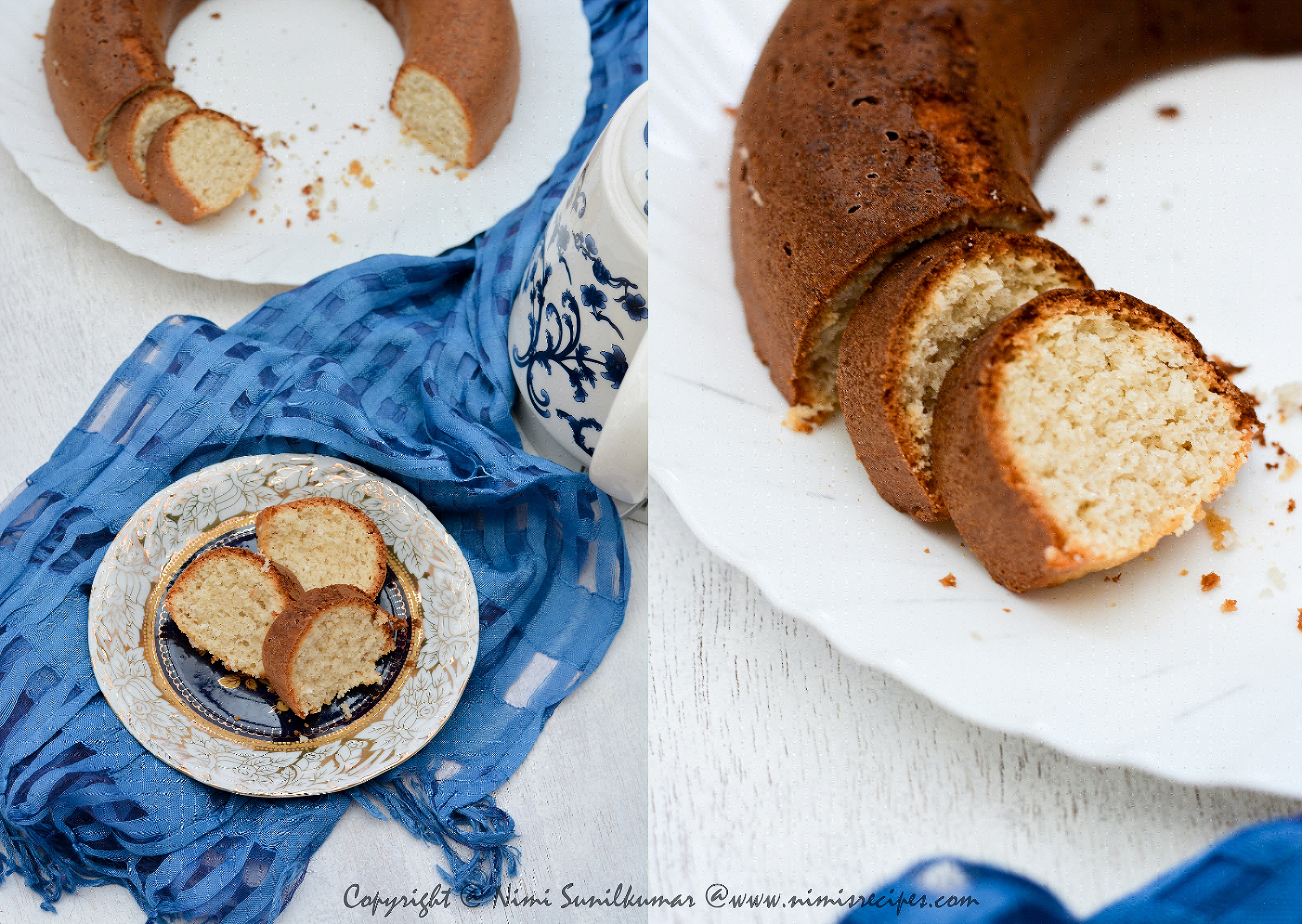 Coconut tea cake
2015-11-29 14:48:06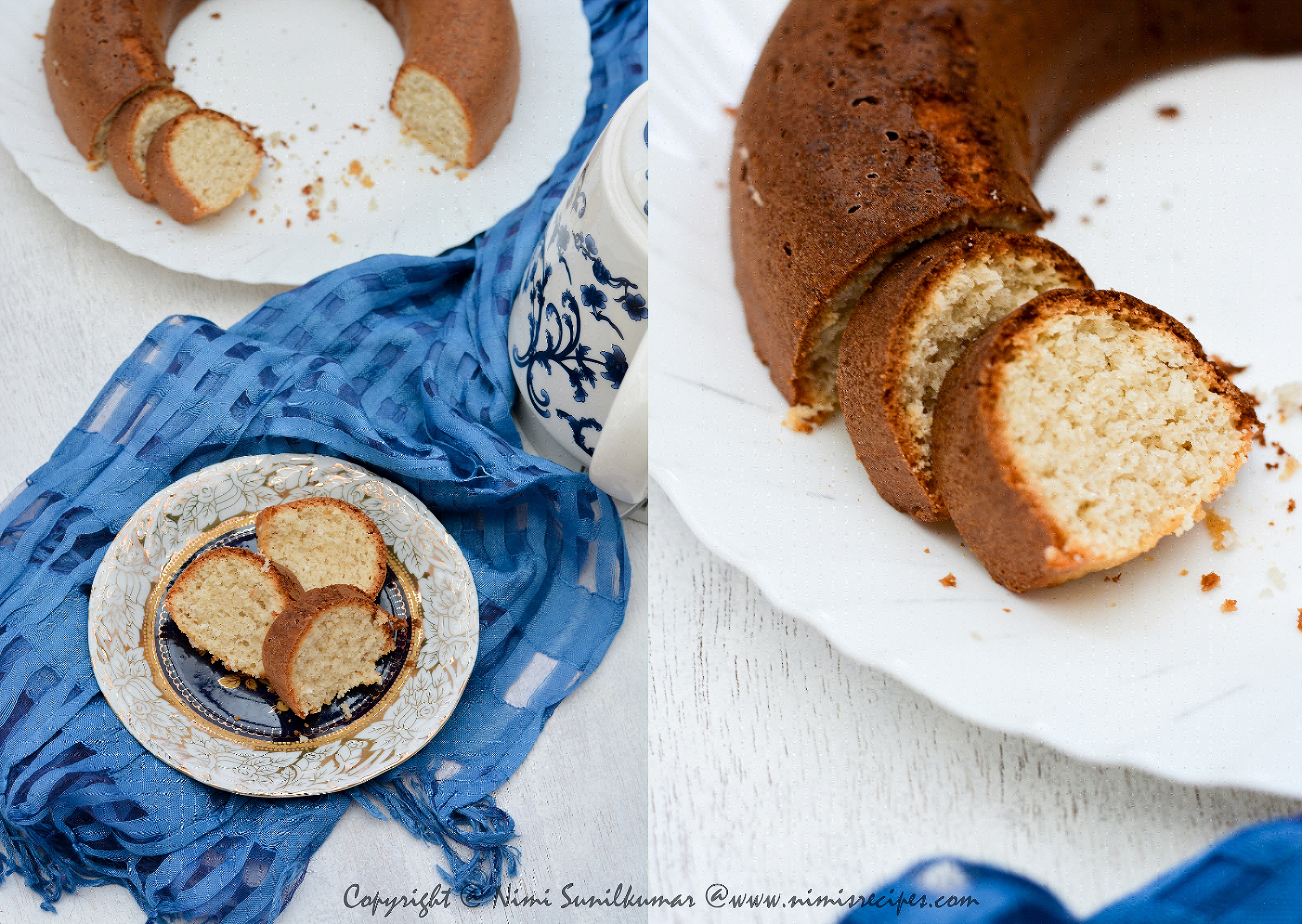 Nutrition Facts
Amount Per Serving
* Percent Daily Values are based on a 2,000 calorie diet. Your Daily Values may be higher or lower depending on your calorie needs.
Ingredients
2 cups of flour
1 tsp baking powder
Pinch of salt
1 cup of coconut milk
4tbsp of butter
4 eggs
2 cups sugar
1 tsp vanilla extract
¾ cup scraped coconut
Instructions
 Preheat oven at 180 degree Celsius. Heat the coconut milk with butter so that it
melts and turn off the flame.
 Sift baking powder, flour and salt together. In a large bowl, beat eggs and sugar for
about 3 minutes till they go pale in colour or they double in size.
 Mix in the warm coconut milk and vanilla essence.
 Slowly beat the flour mix into this without any lumps.
 Mix in the scraped coconut.
 Grease a bundt pan and pour in the cake mix and bake the cake for about 60
minutes or till done.
Adapted from Nimi's Culinary Ventures
Adapted from Nimi's Culinary Ventures
Nimi's Culinary Ventures https://nimisrecipes.com/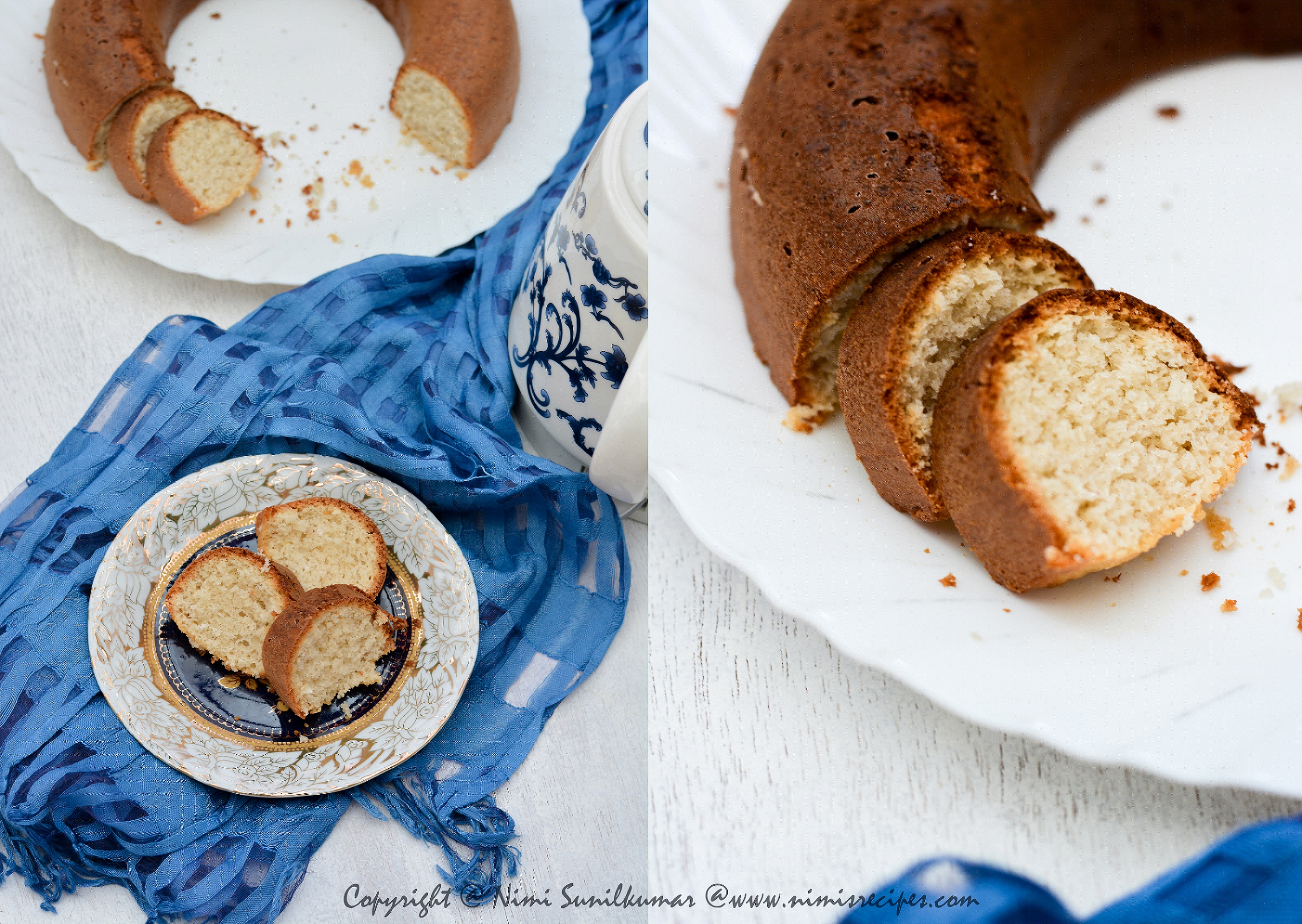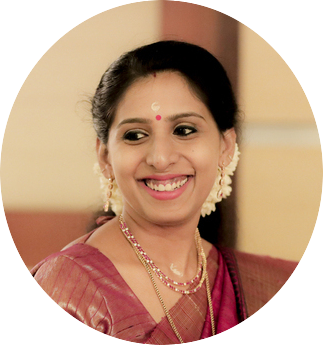 A homemaker who fell head over heels in love with food -an award-winning cookbook author, food blogger, award-winning culinary demonstrator