THE GOOEY CHOCOLATE LAVA!
This months challenge from the sweet punch team is "Molten Lava Chocolate Cake".When I got my monthly recipe I was very much looking forth to try it out at the earliest…and there bingo!… we had a family get together.My parents and brother where comin over to our place for lunch.I have earlier made this drooling cake as cupcakes…the secret is that I couldnt actually find a nice set of ramekins here.Its hard to get these in Munnar…so I had to limit myself to glass bowls!The smell when u bake these gooey beauties..ahh..i still cant resist them.I'm glad that I chose this as a dessert with vanilla scoops for the get together.. i could see chocolaty smiles..the best smile was my little one's..he simply loved it 🙂
Here's the recipe..I'm sure you will all enjoy…:)
113gms of Semi sweet baking chocolate
113gm of butter
2 eggs
1/3 cup of sugar
1/4 cup of all purpose flour
Butter for greasing the ramekins
Melt chocolate in a double boiler.
In a bowl ,beat eggs and sugar until light and fluffy.
Once chocolate melts,remove pan from heat and add in the butter and mix well till the butter melts and mixes well.
Add the chocolate butter mix into the eggs and add all purpose flour and mix well till it is well incorporated.
Butter bottom and sides of the ramekins and pour in the mix to about 3/4 full.
Place the ramekins on a baking tray and bake them for 10 -15 minutes.
If you dont like the gooey texture you can increase the baking time.
Serve with vanilla ice cream or whipped cream.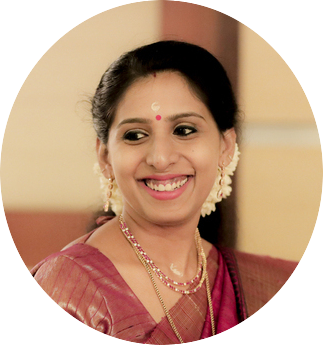 A homemaker who fell head over heels in love with food -an award-winning cookbook author, food blogger, award-winning culinary demonstrator