Five Dal Curry a Health Star!
I think I have been a bit too lazy to do my posts in my last days.After my battle in household chores ..I feel like lazin out.Last day I came across a recipe in a local magazine for the diet conscious people.I tried out this recipe as a curry with chapathis for dinner.The mixture of 5 dals gives us the protein content as a bonus.A person gets about 93 calories.Hope you'll find this recipe helpful..
15 gms of Green gram split
15 gms of Split gram
15 gms of Black gram split
15 gms of Bengal gram split
15 gms of Lentil
1/4 tsp Cumin seeds
1 Large onion chopped finely
1 tsp of Red chilli powder
1/2 tsp of Turmeric powder
1/4 cup of curd(made from skimmed milk)
1 tomato diced into small pieces
1 tbsp of coriander leaves chopped
1/2 tsp garam masala powder
Salt to taste
Mix all the dals together in a bowl,pour water and let it soak for 1 hour.Wash and seive them out.
In a heavy bottomed vessel lightly fry the cumin seeds without oil.Stir in the diced large onions and fry them till they turn pink .
Pour 1 litre of water and add the dals into the vessel.Cover it with a lid and let it cook.
When the dal is cooked add in the chilli powder,turmeric powder,tomato and salt.
Add in the curd and let it simmer till the tomatoes have been cooked.
Stir in the garam masala powder and garnish with coriander leaves.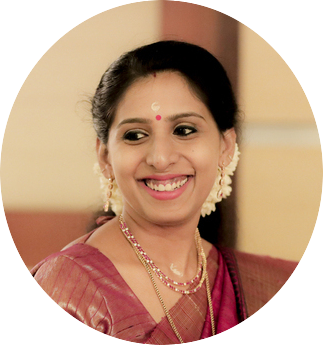 A homemaker who fell head over heels in love with food -an award-winning cookbook author, food blogger, award-winning culinary demonstrator