The best part after two months of heavy rain is when you see the sun smiling down on you.Clear blue skies and everything so green green..Hmm..by the way green reminds me of Okra.Yes today I have got a recipe for an Okra curry.If you are in the look out for a curry with cooked rice,this is a must try.
There's a  small surprise ..scroll down after the recipe..I  have a free giveaway of my cookbook
 "Lip Smacking dishes of Kerala"!


Vendakka(Okra) curry
1/4 kg okra cut into medium sized pieces
1cup shallots sliced
2 tomatoes cut into small cubes
1tsp Sambar powder
1 1/2 tsp coriander powder
3tsp Kashmiri Red chilly powder
1/4 tsp Yellow turmeric powder
tamarind(gooseberry sized)
1/2 tsp mustard seeds
1/4tsp  fenugreek seeds
oil for frying
curry leaves
salt to taste
For grinding
1 cup grated coconut
Heat a oil in a kadai  ,deep fry and separate the okra.Grind the grated coconut into a fine paste.
Heat 3tbsp of oil.Add in the mustard seeds and let it splutter.Then in goes the fenugreek seeds and curry leaves.Add in the sliced shallots and saute till translucent and spoon in the yellow turmeric powder, chilli powder, sambar powder and fry.Now fry in the tomatoes till cooked and add the coconut paste with 2 cups of water and stir.When the curry starts to simmer add in the fried okra pieces and the curry is ready to served with steaming rice.:)
"Lip Smacking dishes of Kerala" my venture in ink on the mesmerizing and aromatic Kerala cuisine.Indulge into the flavours of my land through the recipes…and make your kitchen smell..Yumm!I'll be giving away signe d copies of my book .The giveaway is global. 🙂
To be eligible for the Giveaway you have to do three things:
1.Subscribe to "Nimi's Culinary Ventures" in an RSS feed or through Email.
2.Become a fan of my Facebook page and FB cookbook page.
3.Leave me a comment telling me that you have done 1 &2  with your "Email id."
For additional entries:
4.Tweet about this giveaway on your blog or on Twitter
5.Do leave me a comment saying that you have done so that I can alott u an other entry 🙂
Deadline for entries of  this giveaway is Wednesday,31st of August 2011.The winner will be chosen through Random.


Wishin u all luck!:)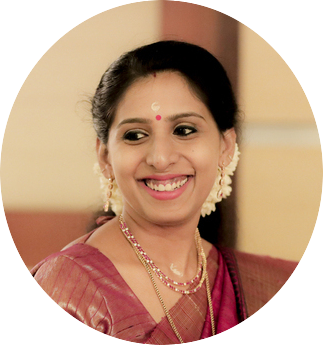 A homemaker who fell head over heels in love with food -an award-winning cookbook author, food blogger, award-winning culinary demonstrator
Aloo Mutter is a dish that my hus always craves for rotis/chapathis..This lovely combi of potatoes and peas really kicks up your taste buds..
Heres the recipe
ALOO MUTTER
3 large potatoes (cut into quarters)
1 1/2 cup green peas
2 large onions chopped
1 and 1/2 tsp of Ginger garlic paste
a pinch of turmeric
1 tsp chilli powder
2 tsp coriander powder
1/4 tsp cumin powder
1 large tomato
1/4 cup curd
1/4 tsp garam masala
Fry and seperate the potatoes and peas in oil.In a heavy bottomed pan  fry the onions and saute in the ginger garlic paste and all the spice powders (chilli ,coriander,cumin and turmeric except garam masala).Add  blanched tomatoes and simmer till the spices are cooked.Add in the potatoes and peas let it cook covered.Pour in about 1/2 cup of water if the gravy is very thick,When the potatoes and peas are well cooked,add in the well beaten curd and simmer till the gravy becomes thick.Garnish with coriander leaves.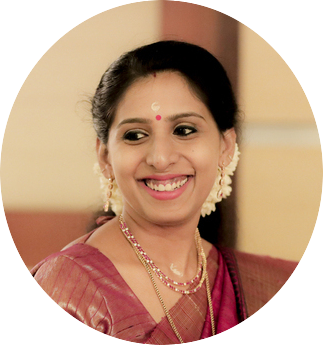 A homemaker who fell head over heels in love with food -an award-winning cookbook author, food blogger, award-winning culinary demonstrator
Dum Aloo has been one of my favs for a long time and this month when Srivalli and Lataji chose it as this months challenge..I was quite looking forth  to it.Tandoori Naans was my combi with this curry.I have been posting quite late on my blog these days…with my younger one starting on play school…sorry Srivalli for the late post! 🙂
Reading through this post I'm sure your eyes stop at a snap with scenic snap..u c those white storks..i know i haven't quite zoomed them(the view was the back part of my house).The reason for the white storks lurking next to the dum aalo …he he..while I was clickin  the curry ..I couldnt help my self from shooting these white beauties..
Ok..guess I have done enough of blabbering ..now off to the Dum Aloo




Baby potatoes  1 Kg
Cumin seeds, – 1 tsp, roasted gently and ground into a powder
Garam masala – 1 tsp
Kashmiri red chillies – 3-4 nos  roasted and powdered
Fresh yoghurt – 2 1/2 cups (must not be sour)
Ginger powder – 1 tsp
Fennel/aniseed powder – 1 tbsp
Cardamom powder – 1/2 tsp
Mustard oil – 4 tbsps
Cloves roasted and powdered – 6
A pinch of asafetida
Vegetable/ canola/ sunflower cooking oil to deep fry potatoes
Salt to taste
A cup of firm dough made from flour and water
Wash the potatoes well and poke them all over with a fork. Soak them in water for 20 mintues adding a teaspoon of salt to it.
Heat a pan with oil and  deep fry the potatoes till golden in colour. Drain them on a kitchen towel  .
Make a paste of curds/yogurt, chili powder, ginger, cardamom and fennel powders. Then add the potatoes well with this paste and keep it aside.
Heat the mustard oil in another pan, add the clove powder and asafoetida and mix well. 
Then add a half cup of hot water and salt to taste and bring to a boil.
To this mix, add in the potato-yoghurt mix, stir thoroughly and cover.
To do the dum, seal the edges of the pan's cover with the dough to ensure no steam can escape. Put on the stove, cook on a low flame for 10-15 minutes.
Turn off the flame, remove the cover and add the cumin and garam masala powders, and cover again quickly. Leave for 5 minutes.
Serve hot with Chapatis or Naan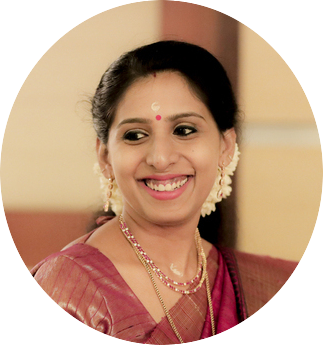 A homemaker who fell head over heels in love with food -an award-winning cookbook author, food blogger, award-winning culinary demonstrator
I think I have been a bit too lazy to do my posts in my last days.After my battle in household chores ..I feel like lazin out.Last day I came across a recipe in a local magazine for the diet conscious people.I tried out this recipe as a curry with chapathis for dinner.The mixture of 5 dals gives us the protein content as a bonus.A person gets about 93 calories.Hope you'll find this recipe helpful..
15 gms of Green gram split
15 gms of Split gram
15 gms of Black gram split
15 gms of Bengal gram split
15 gms of Lentil
1/4 tsp Cumin seeds
1 Large onion chopped finely
1 tsp of Red chilli powder
1/2 tsp of Turmeric powder
1/4 cup of curd(made from skimmed milk)
1 tomato diced into small pieces
1 tbsp of coriander leaves chopped
1/2 tsp garam masala powder
Salt to taste
Mix all the dals together in a bowl,pour water and let it soak for 1 hour.Wash and seive them out.
In a heavy bottomed vessel lightly fry the cumin seeds without oil.Stir in the diced large onions and fry them till they turn pink .
Pour 1 litre of water and add the dals into the vessel.Cover it with a lid and let it cook.
When the dal is cooked add in the chilli powder,turmeric powder,tomato and salt.
Add in the curd and let it simmer till the tomatoes have been cooked.
Stir in the garam masala powder and garnish with coriander leaves.