Vendakka(Okra) Curry and a Giveaway!
The best part after two months of heavy rain is when you see the sun smiling down on you.Clear blue skies and everything so green green..Hmm..by the way green reminds me of Okra.Yes today I have got a recipe for an Okra curry.If you are in the look out for a curry with cooked rice,this is a must try.
There's a  small surprise ..scroll down after the recipe..I  have a free giveaway of my cookbook
 "Lip Smacking dishes of Kerala"!


Vendakka(Okra) curry
1/4 kg okra cut into medium sized pieces
1cup shallots sliced
2 tomatoes cut into small cubes
1tsp Sambar powder
1 1/2 tsp coriander powder
3tsp Kashmiri Red chilly powder
1/4 tsp Yellow turmeric powder
tamarind(gooseberry sized)
1/2 tsp mustard seeds
1/4tsp  fenugreek seeds
oil for frying
curry leaves
salt to taste
For grinding
1 cup grated coconut
Heat a oil in a kadai  ,deep fry and separate the okra.Grind the grated coconut into a fine paste.
Heat 3tbsp of oil.Add in the mustard seeds and let it splutter.Then in goes the fenugreek seeds and curry leaves.Add in the sliced shallots and saute till translucent and spoon in the yellow turmeric powder, chilli powder, sambar powder and fry.Now fry in the tomatoes till cooked and add the coconut paste with 2 cups of water and stir.When the curry starts to simmer add in the fried okra pieces and the curry is ready to served with steaming rice.:)
"Lip Smacking dishes of Kerala" my venture in ink on the mesmerizing and aromatic Kerala cuisine.Indulge into the flavours of my land through the recipes…and make your kitchen smell..Yumm!I'll be giving away signe d copies of my book .The giveaway is global. 🙂
To be eligible for the Giveaway you have to do three things:
1.Subscribe to "Nimi's Culinary Ventures" in an RSS feed or through Email.
2.Become a fan of my Facebook page and FB cookbook page.
3.Leave me a comment telling me that you have done 1 &2  with your "Email id."
For additional entries:
4.Tweet about this giveaway on your blog or on Twitter
5.Do leave me a comment saying that you have done so that I can alott u an other entry 🙂
Deadline for entries of  this giveaway is Wednesday,31st of August 2011.The winner will be chosen through Random.


Wishin u all luck!:)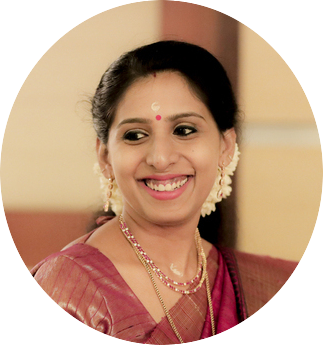 A homemaker who fell head over heels in love with food -an award-winning cookbook author, food blogger, award-winning culinary demonstrator