Happiness lies in the joy of achievement and the thrill of creative effort.
Franklin D. Roosevelt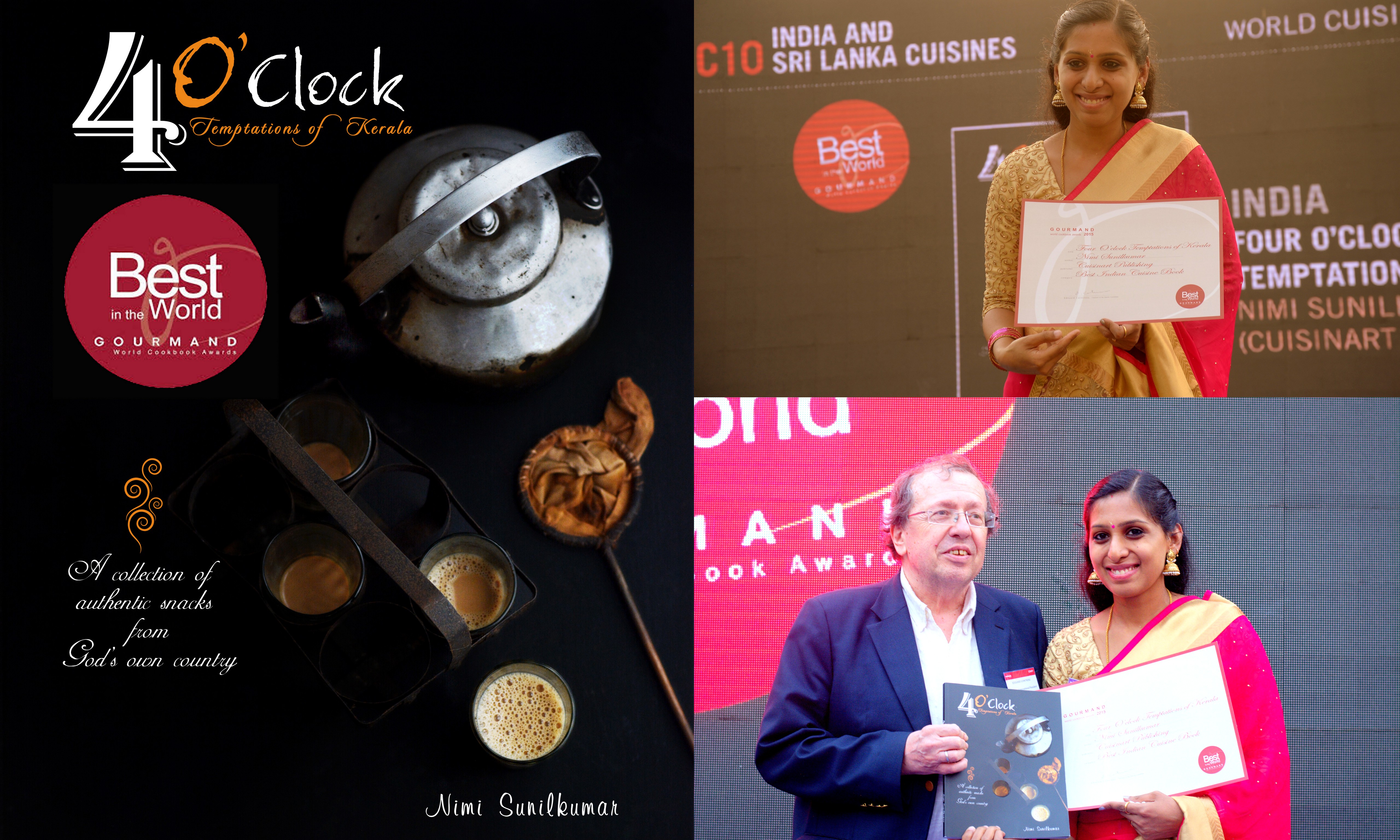 Indeed the thrill and joy of achievement is just unexplainable. Last year in the month of July when I was at my parents place for the monsoon break from school , I least expected the outcome of my long awaited cookbook "4 o' clock temptations of Kerala" .I have had the craziest as well as the most unexpected circumstances when I look back .I lost the data of my book thrice and then send it for print .Things were totally haywire with my harddisk broken , my laptops display dead and so on ….it was just never ending and I had time constraints as I was to exhibit my books at the Frankfurt World Book fair …When the book print was all sorted just two days before my flight I am informed that my visa got rejected ..It was totally devastating 🙁 ..to top all these my son was down with pneumonia .I tried my level best ..but unfortunately I couldnt make it to Frankfurt .The books were exhibited there as my brother was there for the event ..but it took me months to recover from the mishaps .
Whatever happened, happened for good.
Whatever is happening, is happening for good.
Whatever will happen, that will be for good as well. –
Bhagvad Gita
Its taken me a very long time to share with all of you the news of my book , but as its told better late than never ..so I am very happy , excited, thrilled, ..you can take up all the synonyms that can go with it ….to share with you all tht my cookbook , "4 o' clock temptations of Kerala " which is on the snacks of Kerala cuisine has won "Best Indian cookbook in the world " for the Gourmand world cookbook awards 2015-16 from 209 countries representing India .I seriously had no words to say on stage… when I was called up I was in all tears ….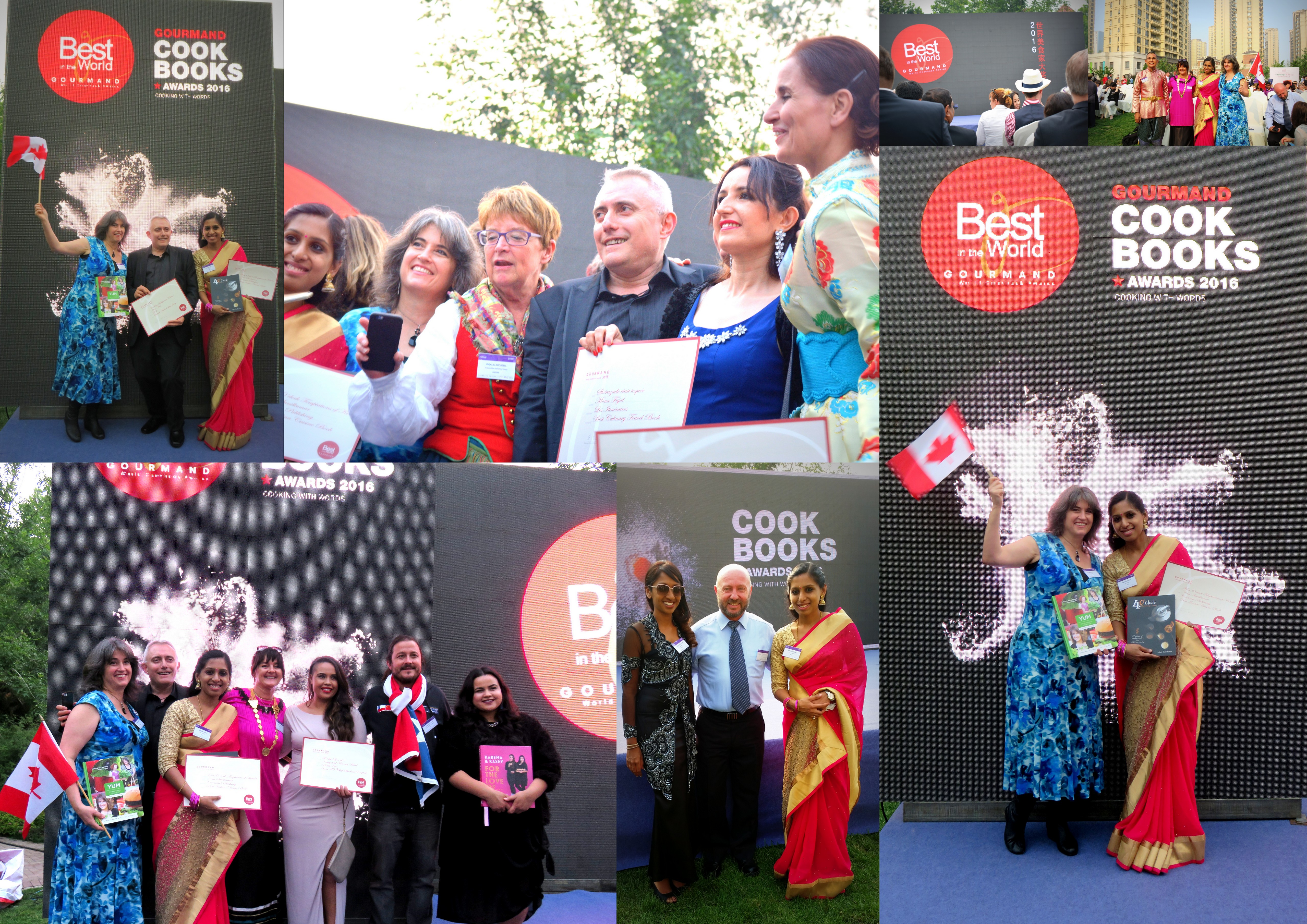 Its great to win the Gourmand awards the second time and experience the whole event .Earlier it was for my cookbook "Lip smacking Dishes of Kerala" which won the 3rd Best Local Cuisine book in the world for 2013-14 at the Gourmand World cookbook awards from 187 countries representing India , held at Beijing , China .
Now to spice up all this news I have a recipe for a pickle that I made from the garden fresh cherry tomatoes…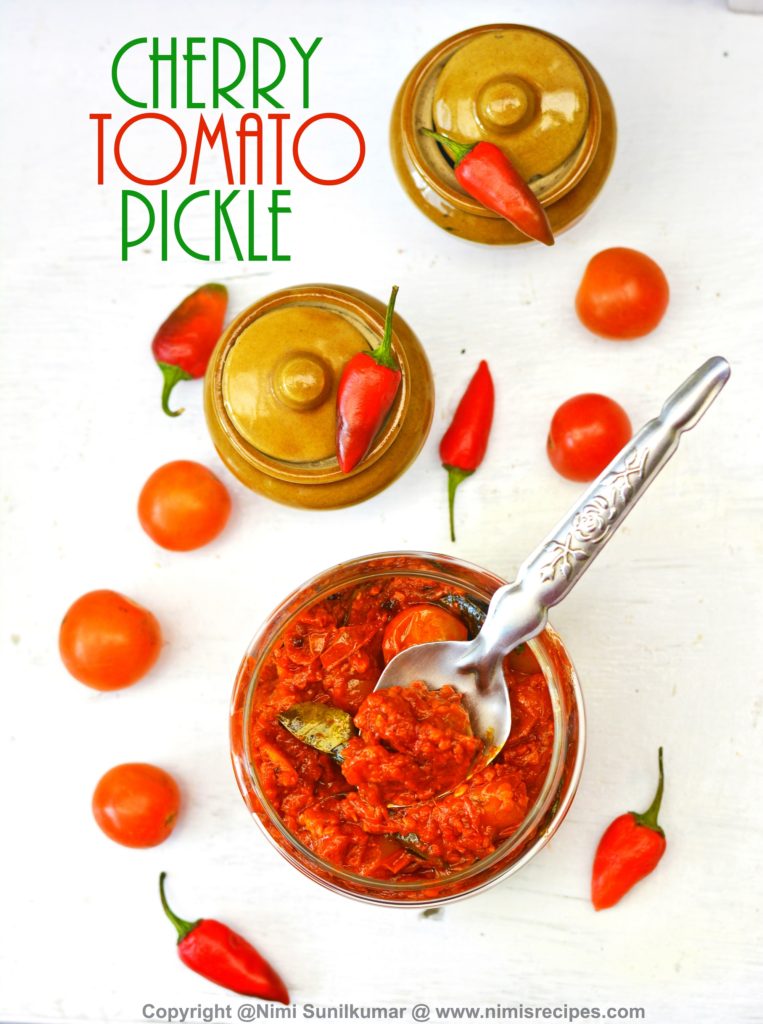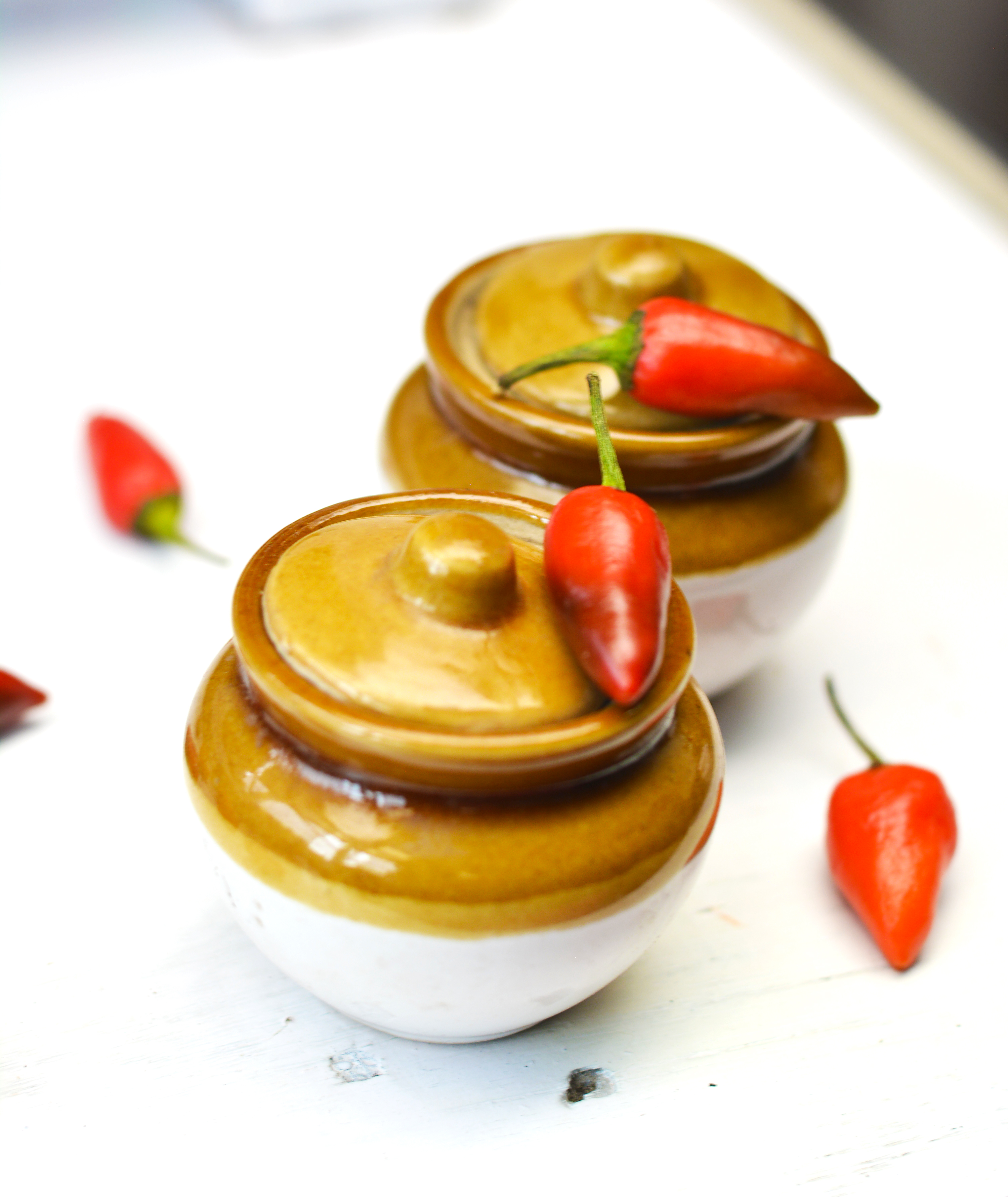 Cherry tomato pickle
2016-08-17 04:41:03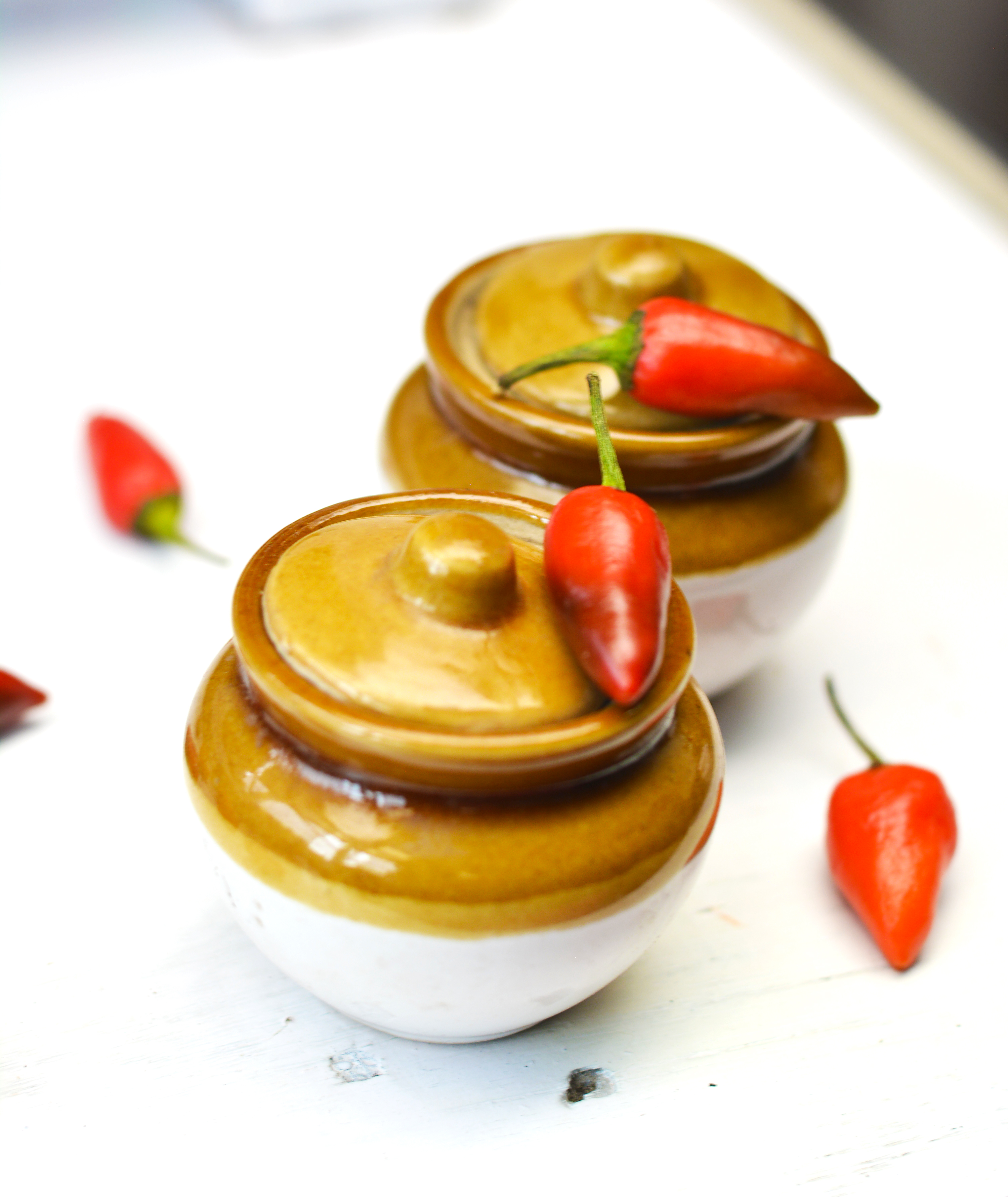 Nutrition Facts
Amount Per Serving
* Percent Daily Values are based on a 2,000 calorie diet. Your Daily Values may be higher or lower depending on your calorie needs.
Ingredients
1/4kg cherry tomatoes
2tbsp of kashmiri chilli powder
1/2 tsp of turmeric powder
2-3 green chillies chopped
1 small piece of ginger finely chopped
1 tsp of mustard seeds
1/2 tsp of fenugreek seeds
1/4 tsp of asafoetida powder
2-3 tbsp of oil
1/2 tsp of sugar
1 tbsp of vinegar
salt to taste
2-3 sprigs of curry leaves
Instructions
Heat a pan , add oil and fry the tomatoes till they shrink in size and seperate.In the remaining oil , pop mustard seeds, add fenugreek , ginger, green chillies and stir fry them for a minute or two on med flame .Lower the flame and stir in the turmeric and kashmiri chilli powder .Once the oil starts seperating add in the vinegar .I added a little extra vinegar so that i can cook the the sauce a bit more .You can also add water but that at times accelarates mould growth in the pickle .
Now mix in the fried tomatoes , add sugar , asafoetida , salt and curry leaves .Turn off the flame and let it cool before you bottle them .
Enjoy these pickles with rice or rotis ...
Nimi's Culinary Ventures https://nimisrecipes.com/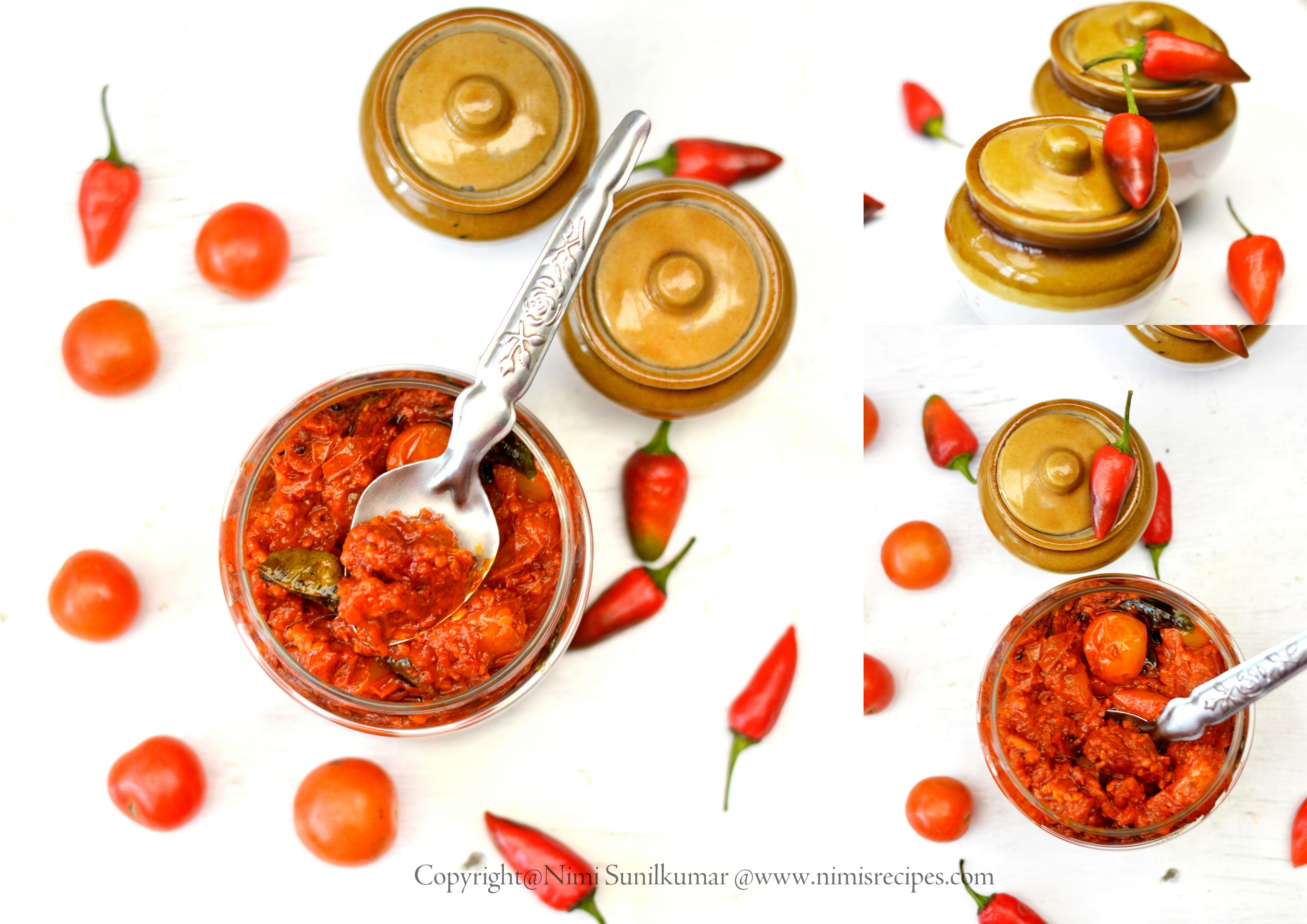 A few months back when Facebook team contacted me to do a video on my journey from a homemaker to an entrepreneur I had no clue of what to expect .My latest cookbook "4 o' clock temptations of Kerala " won the "Best Indian cuisine book in the world" for the Gourmand world cookbook awards 2015-16.A few weeks back I received an email from Facebook India with the statistics of the reach…"The video had reached 600,000 people across India! The video itself has been viewed 300,000 times "
I whole heartedly thank all the wonderful people who had viewed,supported,encouraged ,shared and liked the video .Kudos to YourStory for the wonderful video 🙂
Watch how Nimi Sunilkumar's Cooking School used Facebook to spread awareness of her cooking classes and grow her business.

Posted by Facebook on Wednesday, April 13, 2016
Greg Grano and Sarah Sellman two wonderful filmmakers from SanFrancisco did a portfolio on me for the website Hooplaha-Only good news ..it was just magic as the video is very close to my heart ..
Its crazy when I look back and see how my passion for food has created magic …the magic of following my heart!!!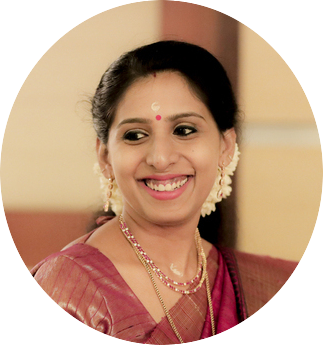 A homemaker who fell head over heels in love with food -an award-winning cookbook author, food blogger, award-winning culinary demonstrator