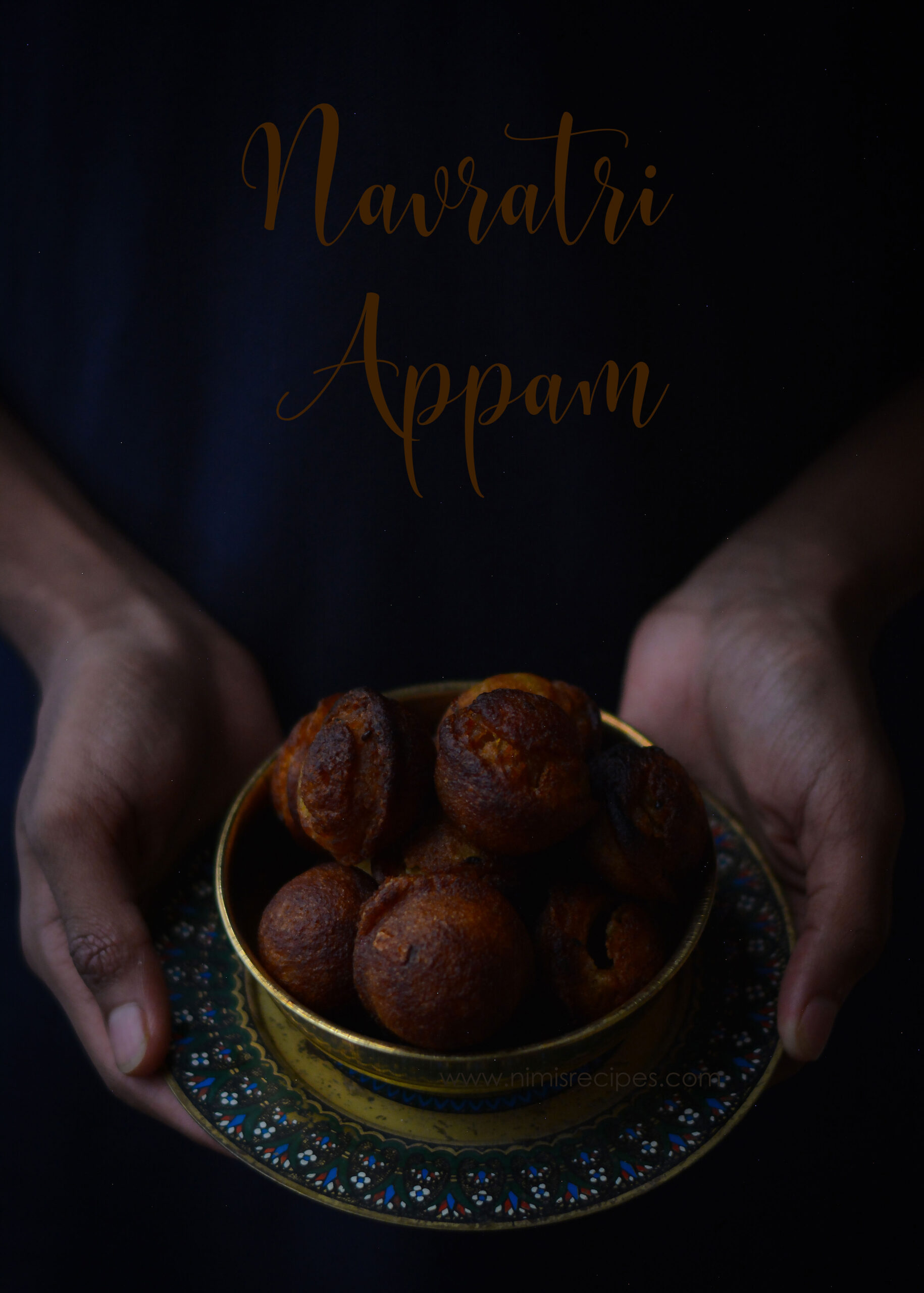 Happy Vijayadashami to all of you!
Dusshera is also known as Vijayadashami and is a major festival that is celebrated at the end of Navratri every year. It is a celebration of the victory of good over evil.
The Vijayadashami day is the tenth and final day of the Navratri celebrations and is considered auspicious for beginning learning in any field.
In Kerala, Tamil Nadu, and coastal Karnataka, Vidyarambham is a tradition observed on Vijayadashami day, where children are formally introduced to the learning of music, dance, languages, and other folk arts. It involves a ceremony of initiation into the characters of the syllabary. People across the country worship nine forms of the Goddess during Navratri. Mostly in Gujarat people play Dandiya and Garba during the nine days of Navratri while praying to the Goddess. However, in the eastern and north-eastern parts of India people celebrate Durga puja with much pomp and fervor.
Navratri Appam is a recipe that was shared with me my mother .She learnt the recipe from a friend of hers. It looks quite similar to the unniyappam the traditional snack in Kerala. This Vijayadashami this was what we kept as an offering to the Goddess.
Navratri Appam
1 and 1/2 cup of Raw Rice( soaked in water for about 1-2 hrs)
Jaggery syrup(for sweetness according to taste-I added about 1cup )
2 ripe plantains peeled and sliced
2 tbsp of butter
1 and 1/2 tsp of sesame seeds(black)
3 tbsp of coconut chips
2 tsp of ghee
Wash the soaked rice and add it to the blender. Add in the sliced plantains, butter and grind into a coarse paste. Transfer the mix into a bowl, pour in the jaggery syrup with regard to the amount of sweetness required. In a skillet fry coconut chips and black sesame seeds and pour into the batter. Mix and leave it to rest for about 4-5 hrs. If you really want to cut down the time mix in 1 tsp of baking powder.
Normally, I would prefer to let it ferment a bit on its own. Once the batter is ready, heat a pan with oil.I have used the Unniyappam pan here to have them all of the same shape and size. Once the oil is hot, pour in the batter and cook it on both sides . Once they turn golden in color, drain them of the oil into a colander or on paper towels.
Serve them warm!
This was my offering for Vijayadashami today for the Puja!
.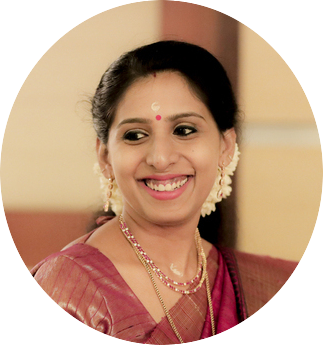 A homemaker who fell head over heels in love with food -an award-winning cookbook author, food blogger, award-winning culinary demonstrator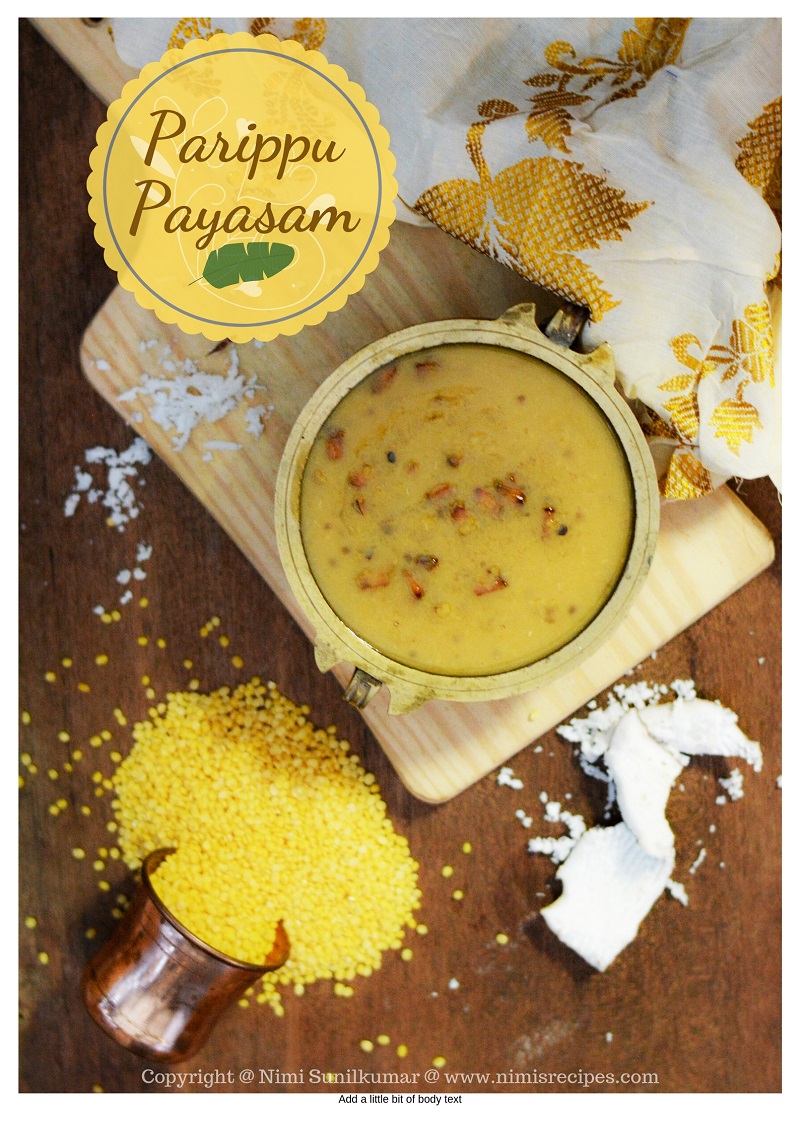 A harvest festival that is celebrated all over Kerala..a celebration that brings many hearts together .Its that time of the year again when the festive spirit is on. A festival that has no caste, creed or religion is Onam . A festival that is celebrated to welcome King Mahabali.Each day of Onam has its own significance.
My childhood memories take me to those joyful moments when I used to come to my ancestral home and get together with my cousins trying to pick flowers and decorate flower carpets. On the day of Thiruvonam is when the Sadya is laid out . But we all used to help out with the preps for the big day.
Payasam or the dessert is an inevitable part of the Sadya(the meal on the banana leaf). I am always a huge fan of the jaggery based puddings that is served after the meal. Thought of sharing a recipe that I learned from my mother. The traditional Parippu Payasam or Parippu Prathaman. This is basically made from the green gram split lentils or moong dal .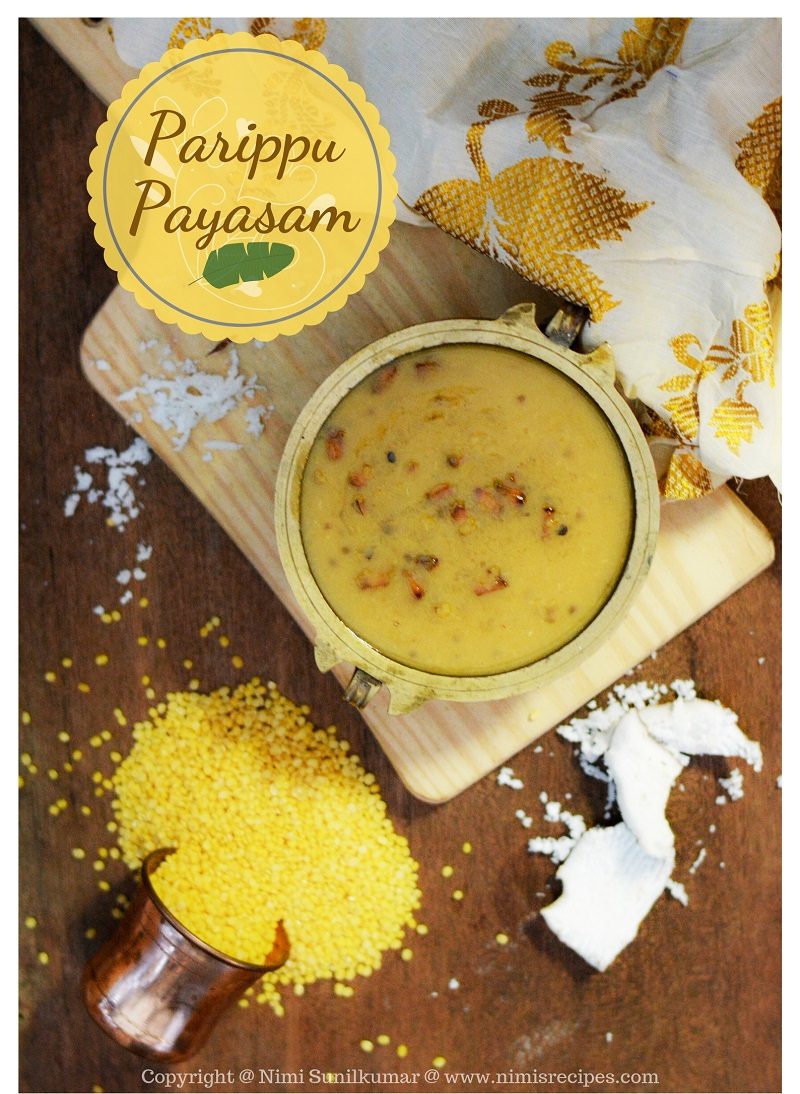 Parippu Payasam
2019-09-09 05:59:24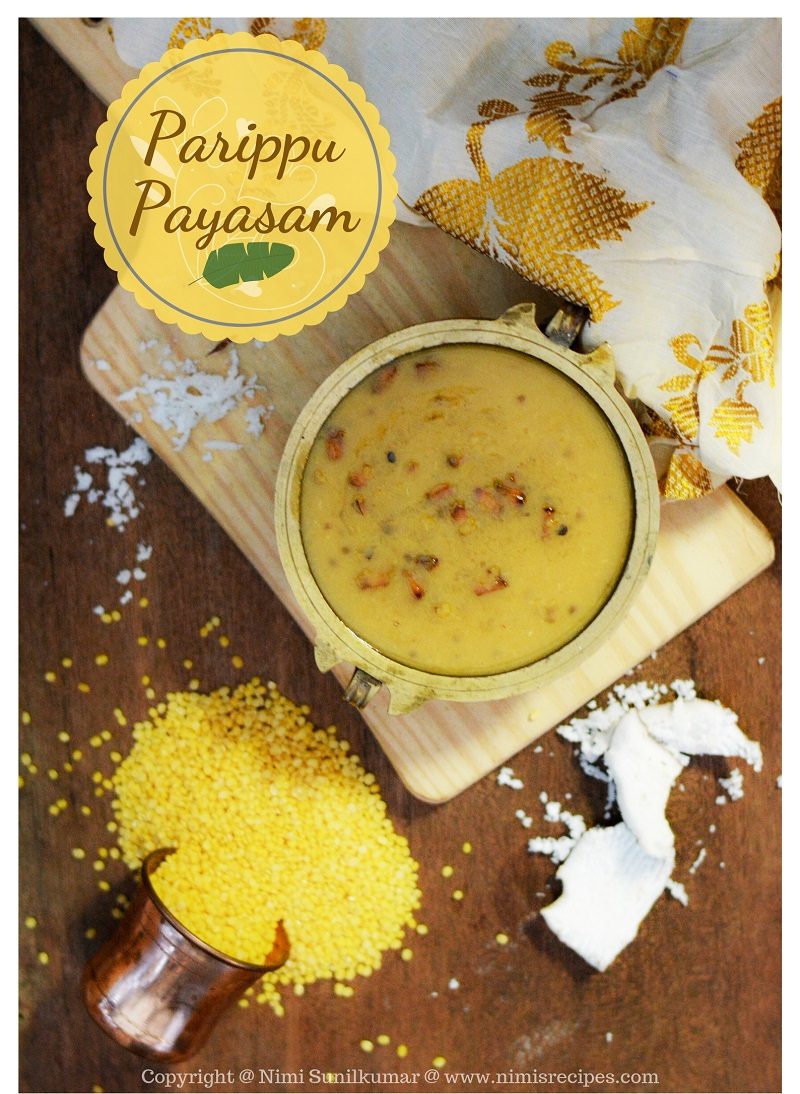 Nutrition Facts
Amount Per Serving
* Percent Daily Values are based on a 2,000 calorie diet. Your Daily Values may be higher or lower depending on your calorie needs.
Ingredients
1 Cup of Moong Dal
⅛ Cup of Sago (Sabudana)
2 Cups of Jaggery Syrup
2 Cups of Thin Coconut Milk
1 Cup of Thick Coconut Milk
2-3 Cardamom (Crushed)
4 TBSP of Ghee
3 Cups of Water
¼ Cup of Coconut Chips
1 TBSP of Raisins
Instructions
Start by soaking moong dal for half an hour.
Heat ghee in a pan.
Fry the moong dal in the pan for 10 mins.
Now, add water to the lentils.
Cook until lentils are soft and add the jaggery syrup.
Cook for some time till the mixture thickens.
Next, add the thin coconut milk.
Add the crushed cardamom and let the mixture simmer.
Wash, boil and strain the sago (Sabudana)
Add the sago to the pan and mix well.
Simmer until mixture thickens.
Next, add the thick coconut milk.
Turn the flame off once the payasam starts simmering.
Next, take ghee in a pan for tempering.
Fry the coconut chips and add the raisins too.
Once they start puffing, take them off the flame.
Now, pour this on top of the payasam and mix well.
Serve this warm !
Nimi's Culinary Ventures https://nimisrecipes.com/
Singing the traditional onam song ,
"Maveli Nadu Vaneedum Kaalam
Manusharellarum Onnupole
Amodhathode Vasikkum Kalam
Apathangarkkumottillathanum
Kallavum Illa Chathiyumilla
Ellolamilla Polivachanam
Kallapparayum Cherunazhiyum
Kallatharangal Mattonnumilla
Adhikal Vyadhikalonnumilla
Balamaranangal Kelppanilla
Maveli Nadu Vaneedum Kaalam
Manusharellarum Onnupole "
Wishing you all a wonderful Onam !!!!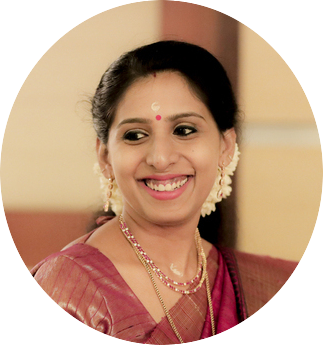 A homemaker who fell head over heels in love with food -an award-winning cookbook author, food blogger, award-winning culinary demonstrator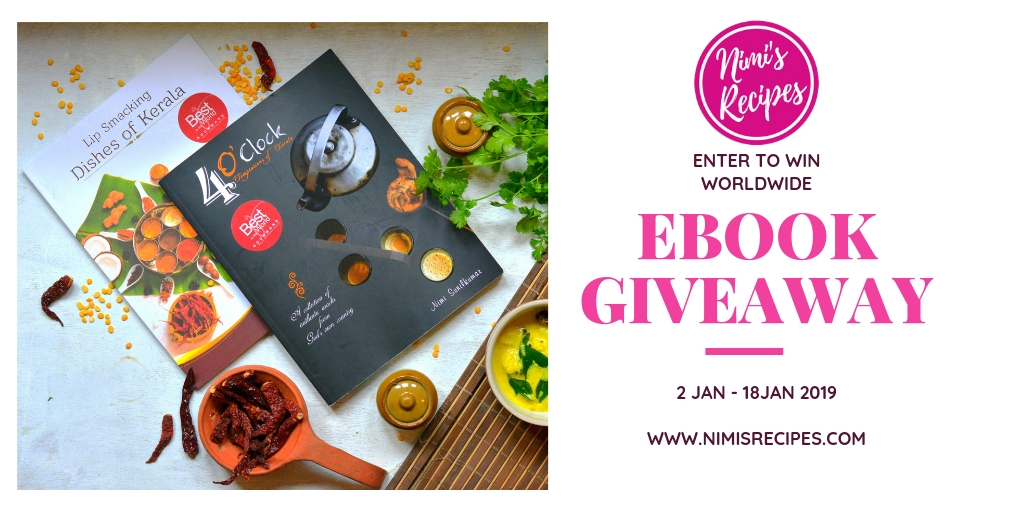 This festive season with the start of the new year I am launching the ebooks of my award-winning cookbooks "Lip Smacking Dishes of Kerala" (3rd Best Local Cuisine book in the world for Gourmand awards 2013-14) and "4 o' clock temptations of Kerala" (Best Indian cookbook in the world for Gourmand Awards 2015-16).
I will be giving away 10 ebooks ..make sure to grab your copies by entering the giveaway. If you would like to celebrate the regional flavor of Indian cooking through Kerala cuisine or would like to gift your friend or loved one…
Click here to enter the giveaway
The results will be announced on the 2oth of January 2019
If you would like to get the paperback copies of the books, you can order them here.
Wishing you all the very best!!
Let's welcome the year which is fresh
Let's welcome the year which is new,
Let's cherish each moment it beholds,
Let's celebrate this blissful new year.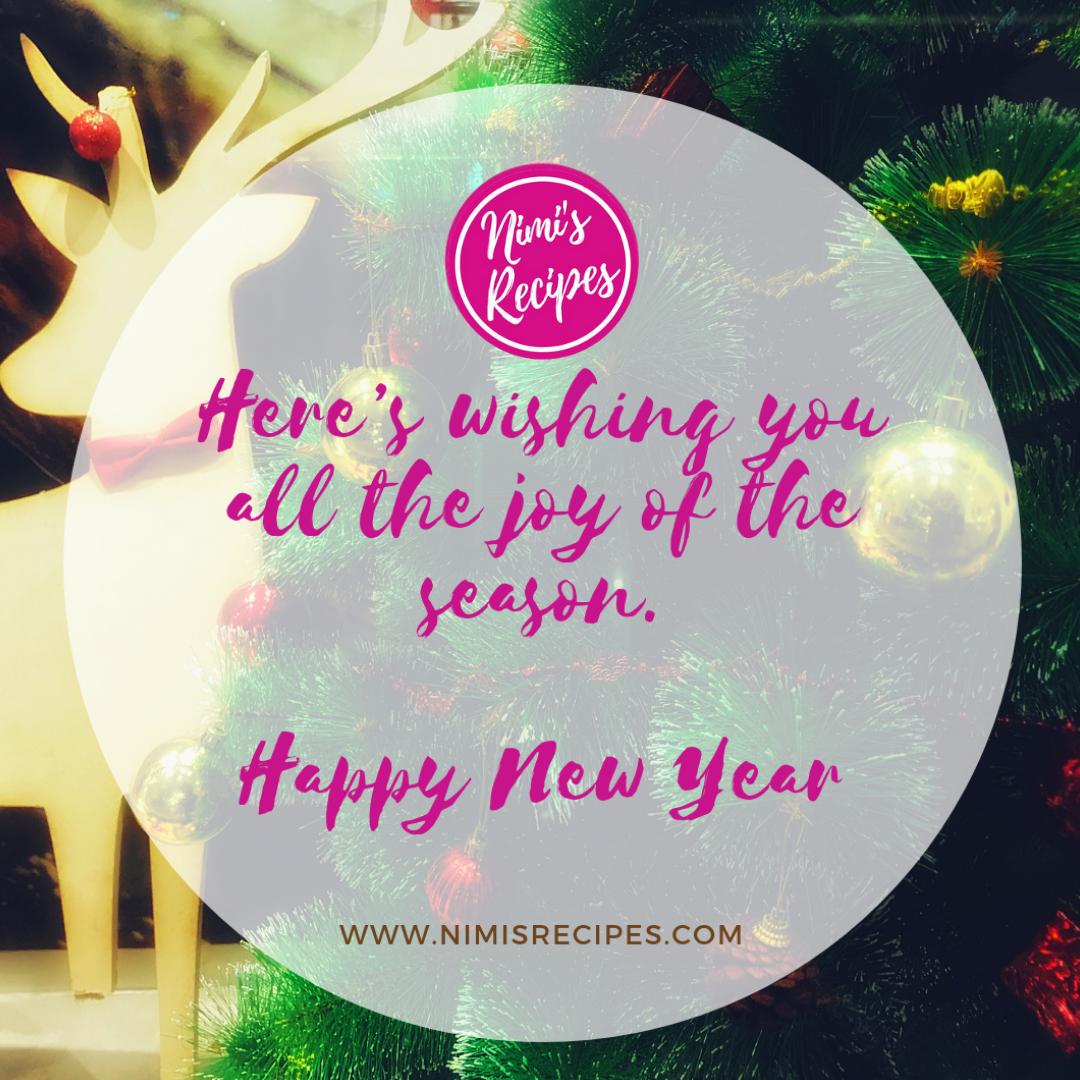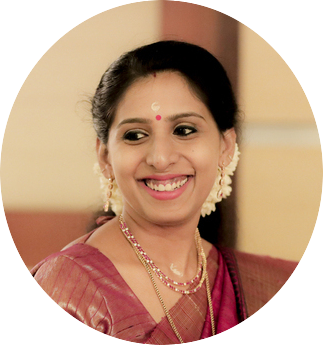 A homemaker who fell head over heels in love with food -an award-winning cookbook author, food blogger, award-winning culinary demonstrator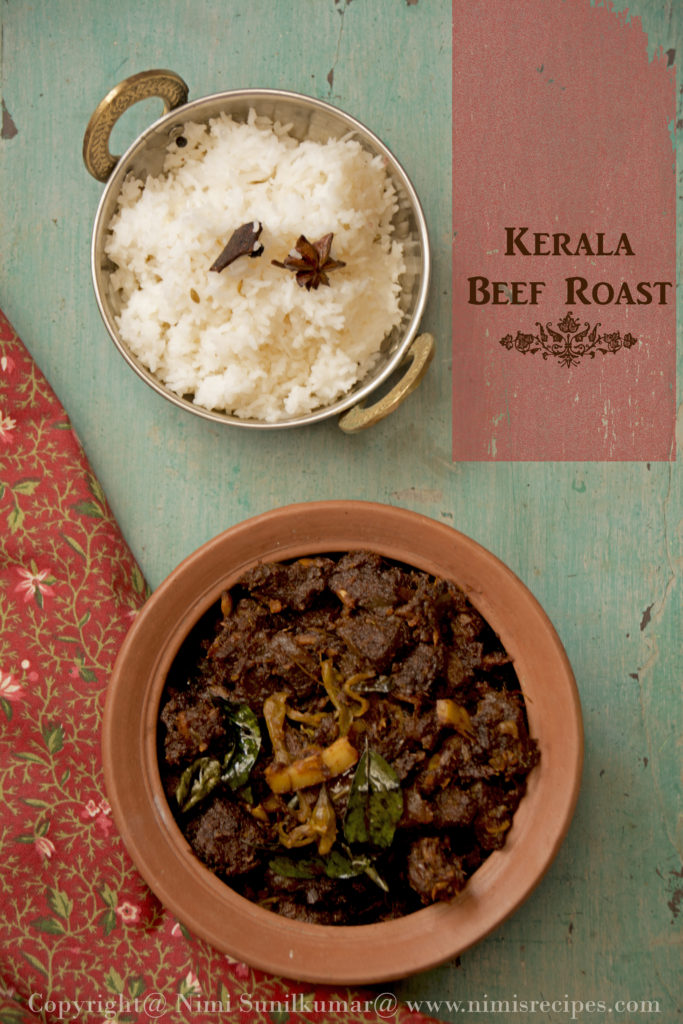 Holidays have started off but the break is just too small this year.In 1o days time, the school reopens and I am back to square one .Have plans to visit my parents home before the whole break is over. On the occasion of Easter, the recipe that I am very keen on sharing is one that many have requested me to.Kerala's Beef Roast recipe is one of the most famed recipes. Beef has a prominent place in the Kerala cuisine among the meat lovers. The buffalo meat is meant to be much tougher than other meat, so it's mostly pressure cooked as it takes more time to tenderize.This is equally good with the flaky Kerala porottas as well as rice.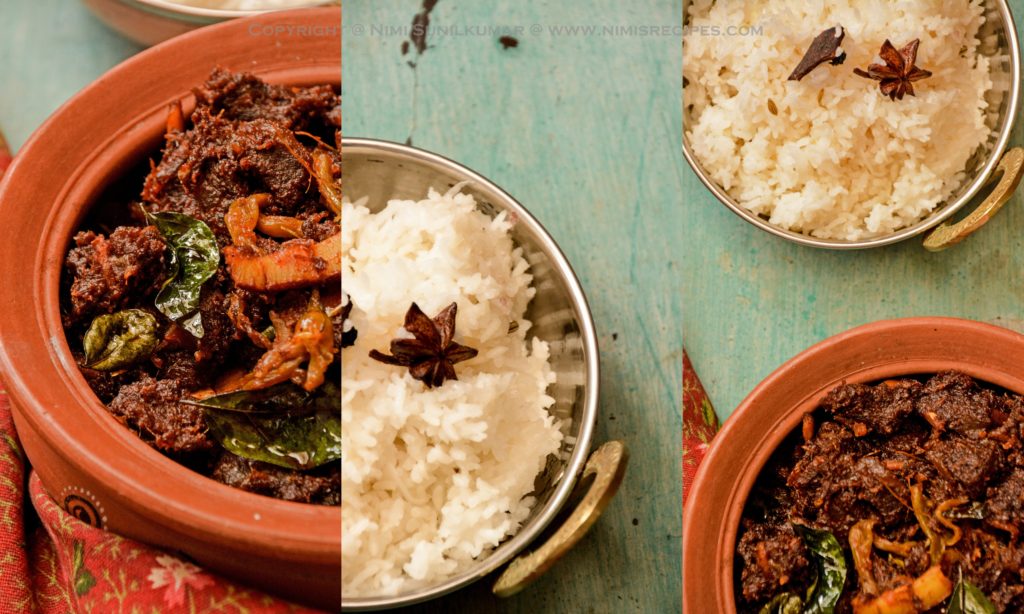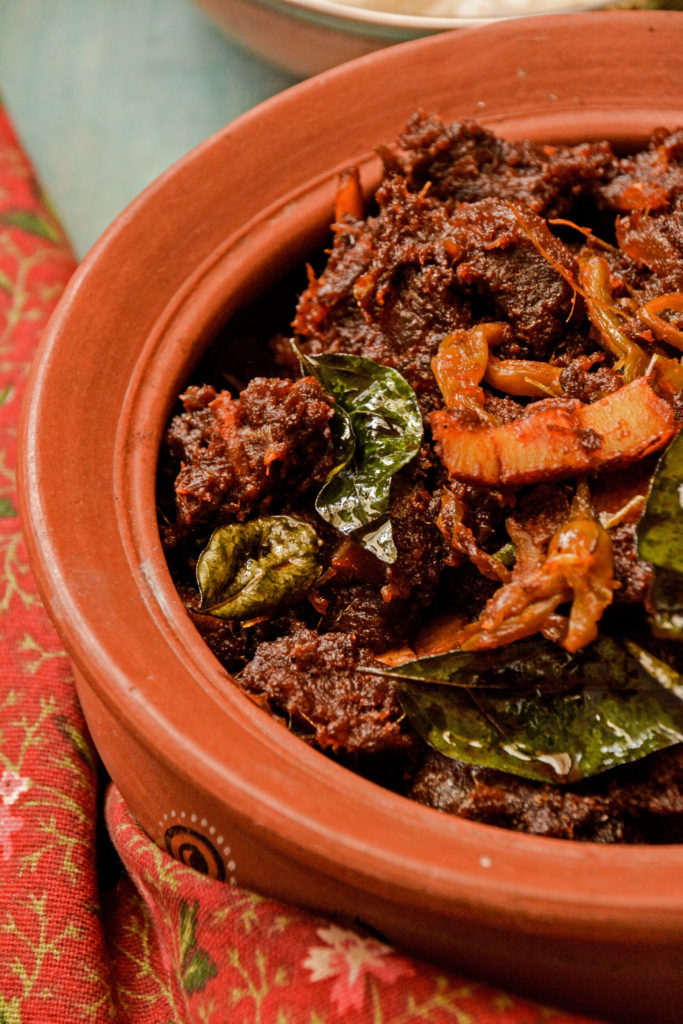 Nadan Beef Roast /Kerala Beef Roast
2018-04-01 03:27:39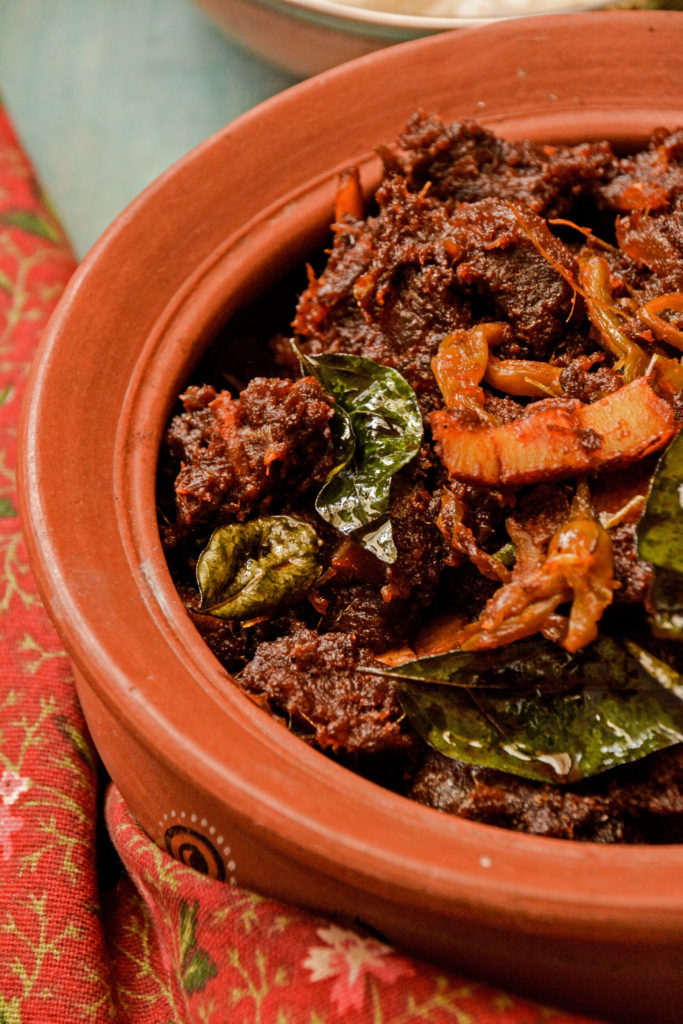 Nutrition Facts
Amount Per Serving
* Percent Daily Values are based on a 2,000 calorie diet. Your Daily Values may be higher or lower depending on your calorie needs.
Ingredients
1kg of beef
1/2 tsp of turmeric powder
4tsps of Kashmiri chilly powder
2tsps of Coriander powder
1 1/2 tsps of garam masala powder
1-2 tsps of black pepper powder
4 green chillies slit
2medium sized big onions sliced thin
1inch piece of ginger crushed
10 cloves of garlic crushed
1/2 cup of coconut chips sliced
1tbsp of vinegar
1 cup of shallots sliced .
Coconut oil
Curry leaves
Salt to taste
Instructions
Cut the cleaned beef pieces into small cubes .Marinate the beef pieces with chilli powder, green chillies , ginger , garlic , turmeric , coriander powder , garam masala, vinegar , curry leaves , big onion and salt to taste.Pressure cook the meat or cook the meat in a pot with water till it is very tender .In a wok , heat coconut oil , fry coconut pieces till crispy , add the sliced shallots , saute till translucent , pour the cooked meat with stock and mix.Evaporate the stock water so the meat is marinated ,Add in the pepper powder and continue frying .You can add in oil to the sides of the pan if it sticks too much .Once it becomes really dark brown in colour , all the moisture would have evaporated out .Garnish with curry leaves and take it off heat .
Nimi's Culinary Ventures https://nimisrecipes.com/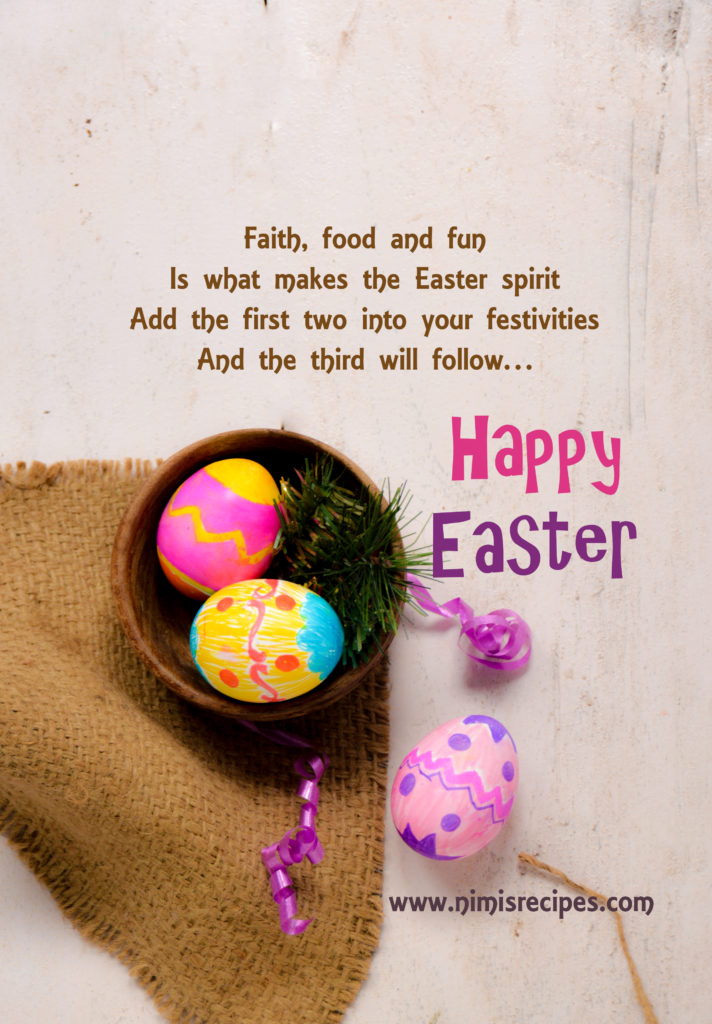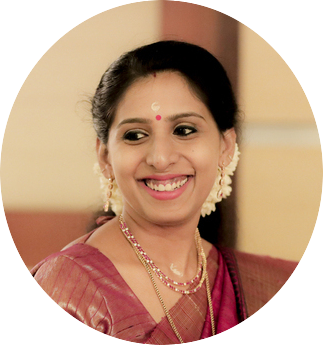 A homemaker who fell head over heels in love with food -an award-winning cookbook author, food blogger, award-winning culinary demonstrator