Pepping Onam with the Parippu Payasam !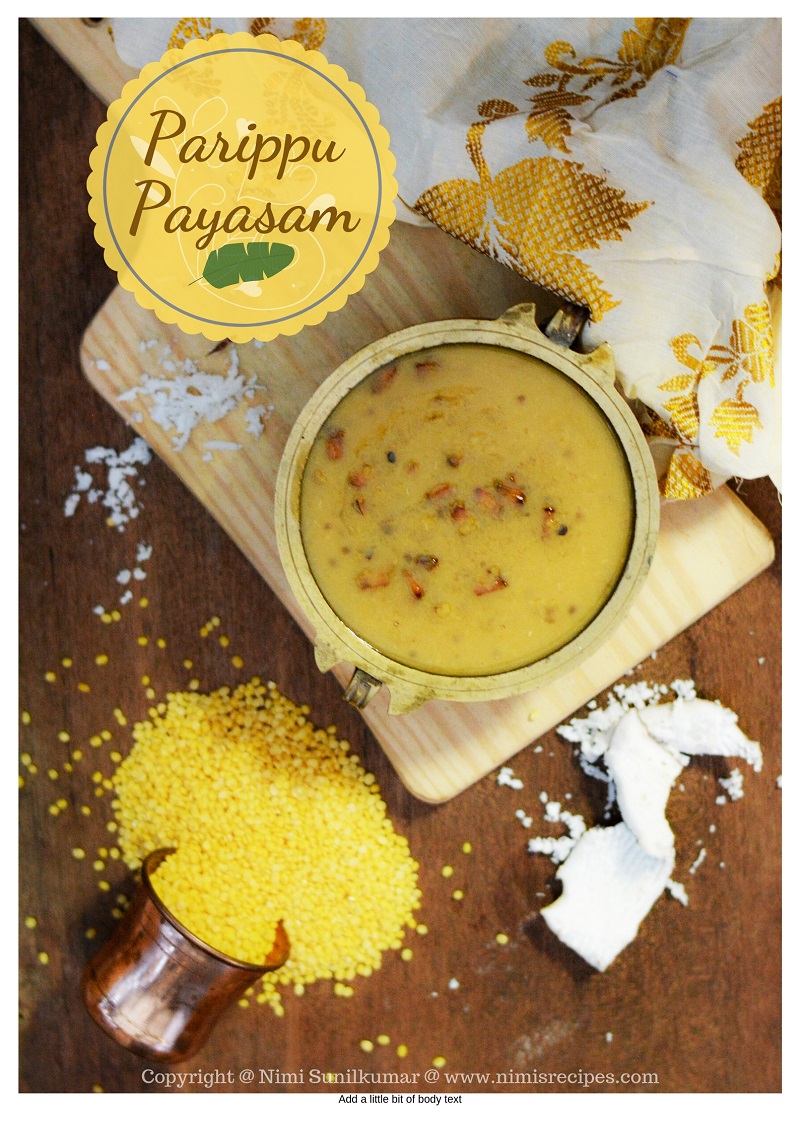 A harvest festival that is celebrated all over Kerala..a celebration that brings many hearts together .Its that time of the year again when the festive spirit is on. A festival that has no caste, creed or religion is Onam . A festival that is celebrated to welcome King Mahabali.Each day of Onam has its own significance.
My childhood memories take me to those joyful moments when I used to come to my ancestral home and get together with my cousins trying to pick flowers and decorate flower carpets. On the day of Thiruvonam is when the Sadya is laid out . But we all used to help out with the preps for the big day.
Payasam or the dessert is an inevitable part of the Sadya(the meal on the banana leaf). I am always a huge fan of the jaggery based puddings that is served after the meal. Thought of sharing a recipe that I learned from my mother. The traditional Parippu Payasam or Parippu Prathaman. This is basically made from the green gram split lentils or moong dal .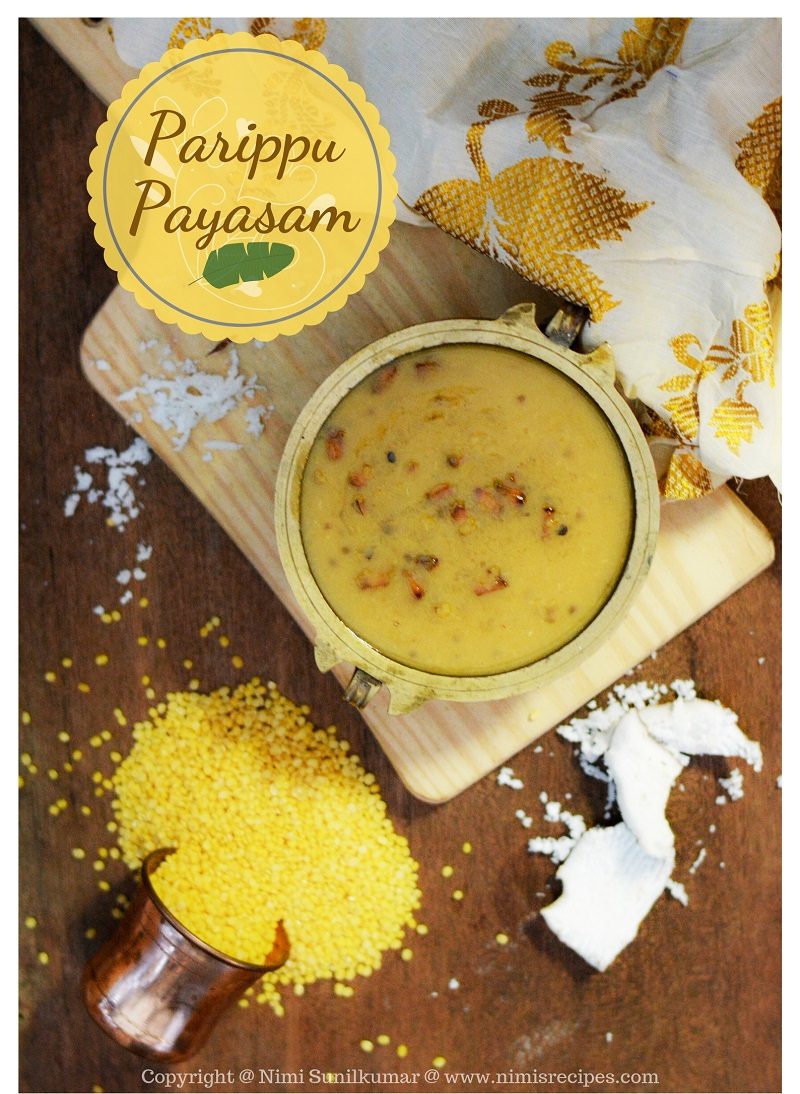 Parippu Payasam
2019-09-09 05:59:24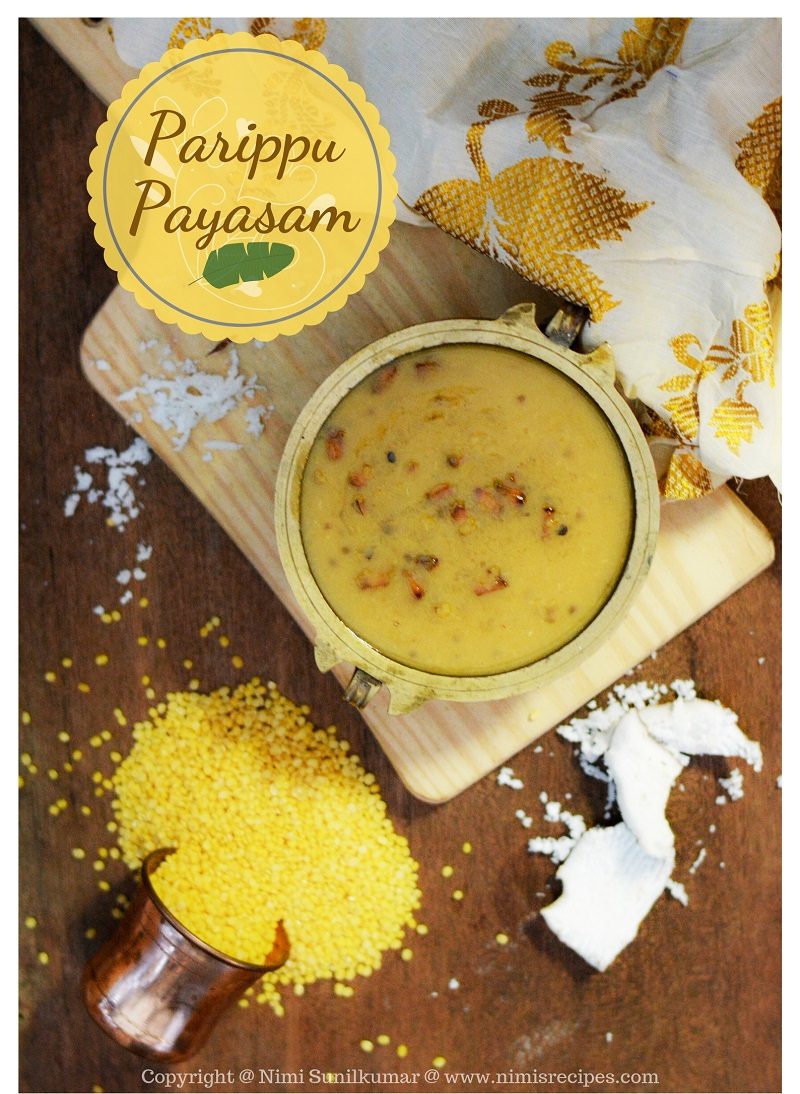 Nutrition Facts
Amount Per Serving
* Percent Daily Values are based on a 2,000 calorie diet. Your Daily Values may be higher or lower depending on your calorie needs.
Ingredients
1 Cup of Moong Dal
⅛ Cup of Sago (Sabudana)
2 Cups of Jaggery Syrup
2 Cups of Thin Coconut Milk
1 Cup of Thick Coconut Milk
2-3 Cardamom (Crushed)
4 TBSP of Ghee
3 Cups of Water
¼ Cup of Coconut Chips
1 TBSP of Raisins
Instructions
Start by soaking moong dal for half an hour.
Heat ghee in a pan.
Fry the moong dal in the pan for 10 mins.
Now, add water to the lentils.
Cook until lentils are soft and add the jaggery syrup.
Cook for some time till the mixture thickens.
Next, add the thin coconut milk.
Add the crushed cardamom and let the mixture simmer.
Wash, boil and strain the sago (Sabudana)
Add the sago to the pan and mix well.
Simmer until mixture thickens.
Next, add the thick coconut milk.
Turn the flame off once the payasam starts simmering.
Next, take ghee in a pan for tempering.
Fry the coconut chips and add the raisins too.
Once they start puffing, take them off the flame.
Now, pour this on top of the payasam and mix well.
Serve this warm !
Nimi's Culinary Ventures https://nimisrecipes.com/
Singing the traditional onam song ,
"Maveli Nadu Vaneedum Kaalam
Manusharellarum Onnupole
Amodhathode Vasikkum Kalam
Apathangarkkumottillathanum
Kallavum Illa Chathiyumilla
Ellolamilla Polivachanam
Kallapparayum Cherunazhiyum
Kallatharangal Mattonnumilla
Adhikal Vyadhikalonnumilla
Balamaranangal Kelppanilla
Maveli Nadu Vaneedum Kaalam
Manusharellarum Onnupole "
Wishing you all a wonderful Onam !!!!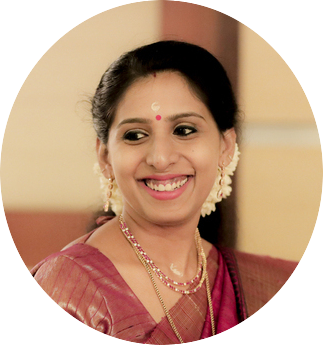 A homemaker who fell head over heels in love with food -an award-winning cookbook author, food blogger, award-winning culinary demonstrator