Its Waffle time !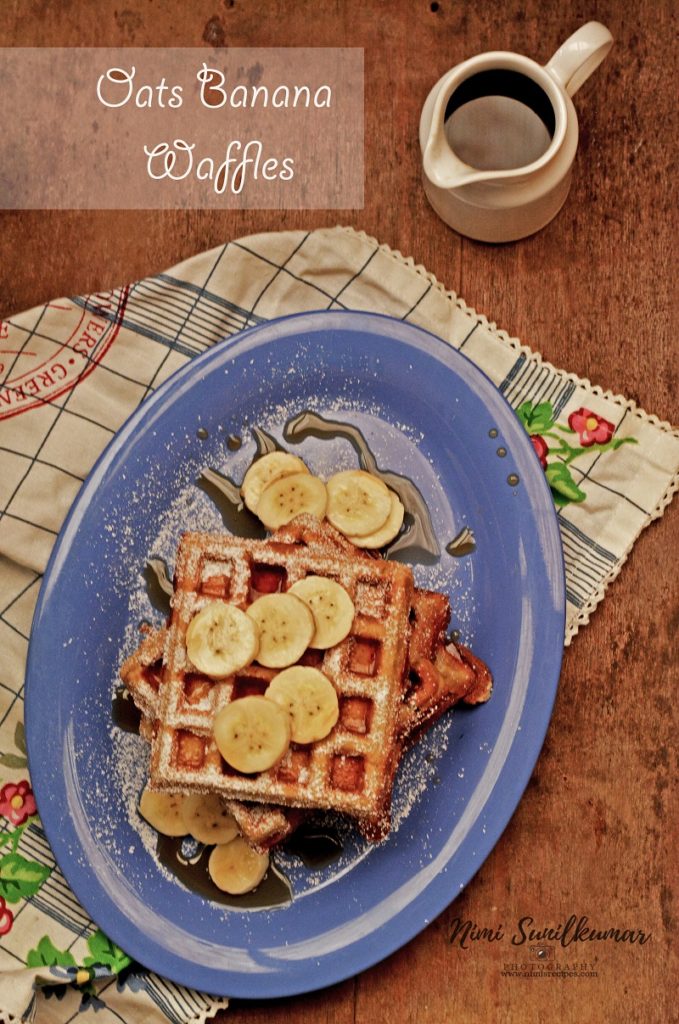 Waffles have always been on my to-do list when I started getting involved in cooking. But it took a few years till I got hold of a waffle iron. Here's a waffle recipe that I normally whip up when I have leftover oats at home. And as my whole family has a craving for peanut butter …I normally don't miss adding it to my waffle recipe.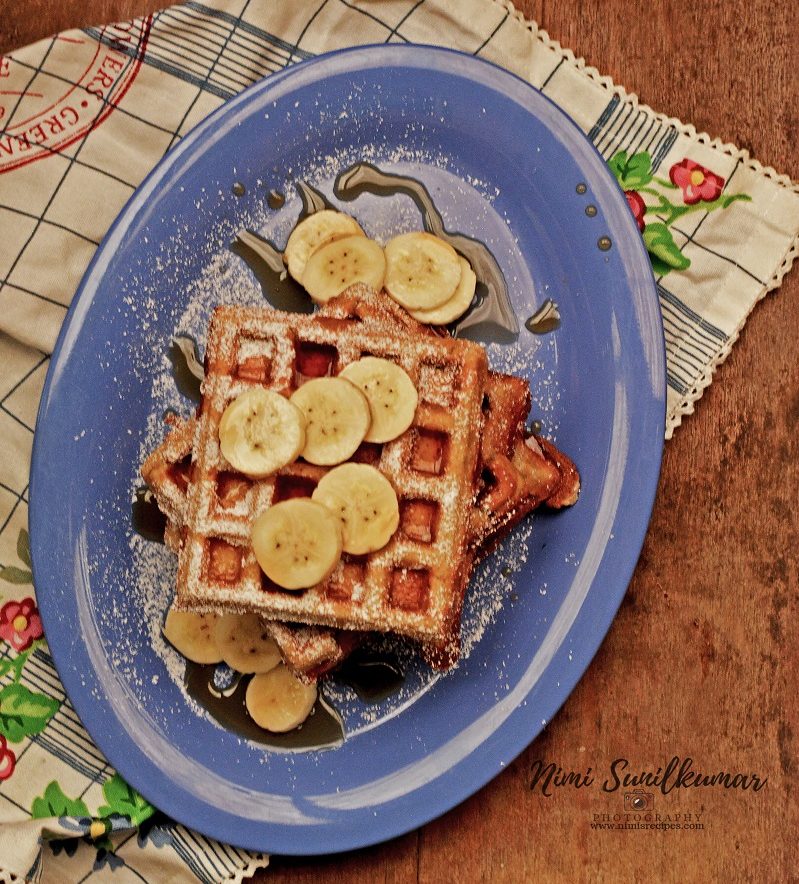 Oats Banana Waffles
2019-09-21 13:24:50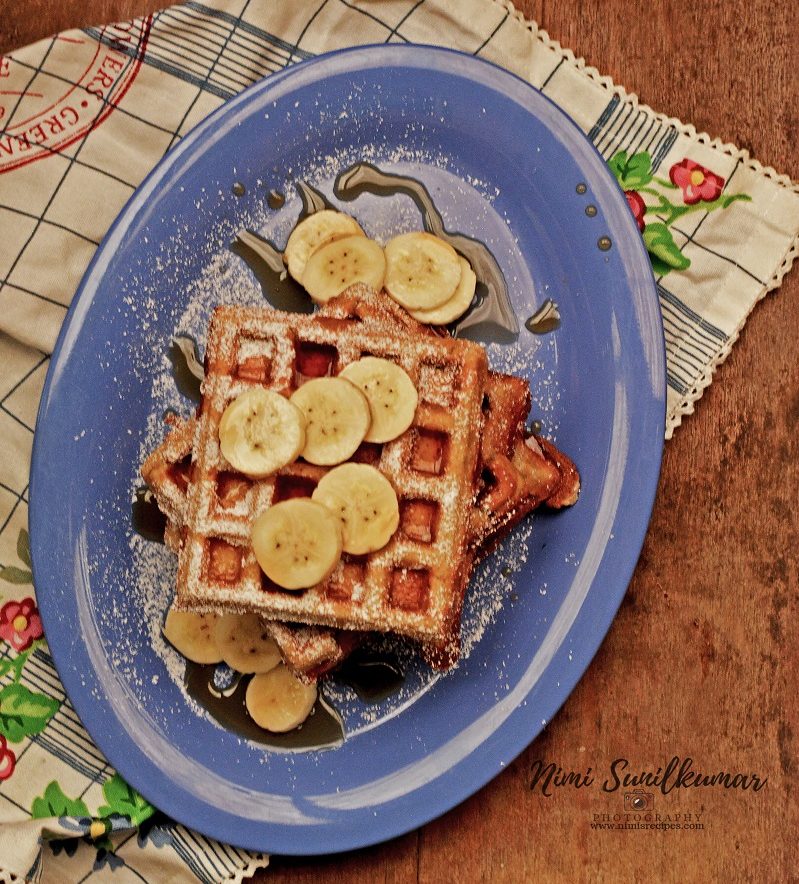 Nutrition Facts
Amount Per Serving
* Percent Daily Values are based on a 2,000 calorie diet. Your Daily Values may be higher or lower depending on your calorie needs.
Ingredients
2 cups of oats
1 cup of milk
11/2 tsp of vanilla extract
2 small bananas
1tsp baking powder
3tbsp of peanut butter
2 eggs
2tsps of sugar (optional)
Butter for greasing
Instructions
Preheat waffle iron , puree bananas and keep aside .
In a bowl add in oats. milk eggs, banana puree , baking powder , peanut butter and sugar .
Blend all ingredients till it becomes a smooth batter .If the batter seems to be too thick add in around 2-3 tbsps of milk.
Grease the preheated waffle iron with butter .
Ladle out the mix on to the hot waffle iron .
Cook until golden brown .
Serve hot with dusted powdered sugar and maple syrup .
Notes
Sugar mentioned is optional .I prefer to skip the sugar bit ..but if you would like to have an extra bit of sweetness..you can add the ingredient .
Nimi's Culinary Ventures https://nimisrecipes.com/
Have you ever had that instance where you have run out of the store-bought batch of maple syrup and you are in a fix of how to recreate the syrup? Heres a quick and simple method of making maple syrup at home.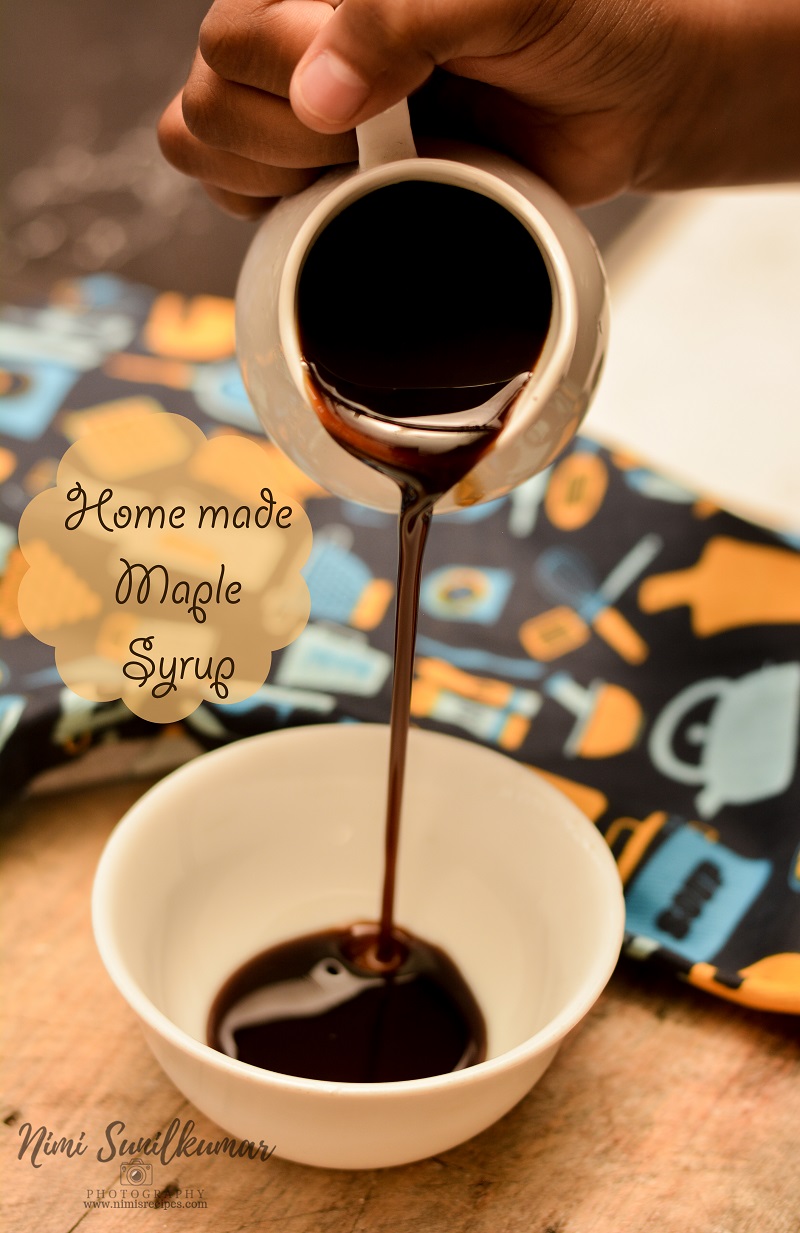 Homemade Maple Syrup
A quick fix syrup that goes well with pancakes, toasts, and waffles.
¼ cup sugar
½ cup brown sugar
½ cup of boiling water
½ tbsp of butter
1/2tsp of vanilla extract or maple extract
Spread out sugar in a flat pan or skillet evenly and start heating on medium heat till all the sugar starts caramelizing.
On caramelizing keep aside.
In a saucepan add brown sugar, pour boiling water and vanilla or maple extract and cook till the sugar dissolves.
Add in the caramelized syrup and continue simmering till it is of thicker consistency.
Take it off the heat and whisk in butter.
Store in airtight containers once cool.
Best served with pancakes, waffles, and toasts.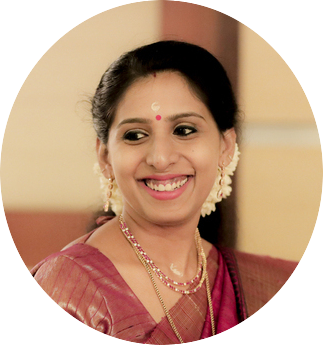 A homemaker who fell head over heels in love with food -an award-winning cookbook author, food blogger, award-winning culinary demonstrator