Pineapple Sheera for Diwali !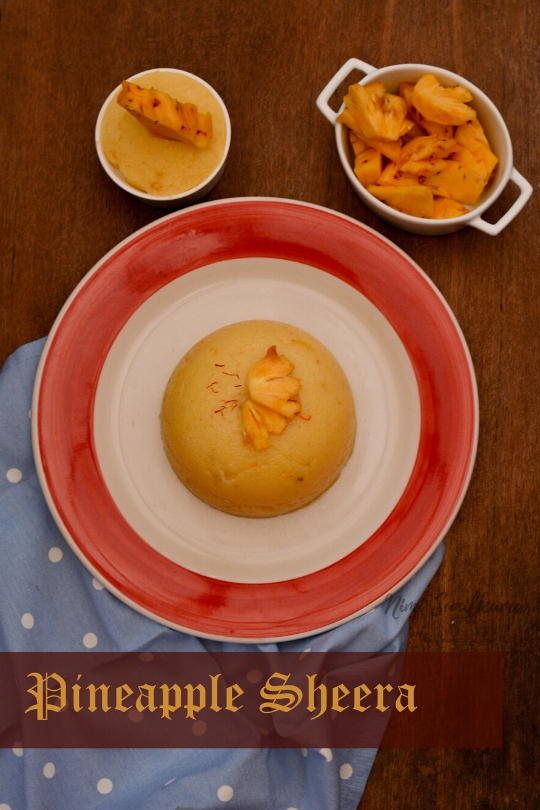 Diwali or Deepavali the festive spirit always symbolizes the spiritual "victory of light over darkness, good over evil and knowledge over ignorance". This was not a festival that caught a lot of attention in Kerala. But after marriage and relocating myself to Munnar the festive spirits have caught up. For the past many years have been making out a set of Indian sweets. This festive season I thought of sharing with you this quick sheera recipe.
Pineapple Sheera
2019-10-28 04:14:04
Nutrition Facts
Amount Per Serving
* Percent Daily Values are based on a 2,000 calorie diet. Your Daily Values may be higher or lower depending on your calorie needs.
Ingredients
1 Cup of Pineapple Puree
1 Cup of Semolina
1 Cup of Milk
3 TBSP of Ghee
1 Cup of Sugar
A pinch of Saffron
2 Cups of Water
A few Cardamoms
Instructions
Pour the Pineapple puree into a pan.
Add 1 TBSP of sugar.
Mix well and let it simmer for 4-5 mins.
Keep this aside and heat some ghee into a pan.
Add the semolina and saute for 5-7 mins.
Now, keep this pan aside as well.
Heat some water into a separate pan.
Add one cup of milk and the sugar.
Add the saffron and the crushed cardamoms.
Add the sauted semolina next and mix well.
Infact, keep mixing, till the mixture becomes thick.
Next, add the pineapple puree and mix well.
Transfer into a bowl greased with ghee and mould it on to a plate and garnish with
pineapple pieces.
Nimi's Culinary Ventures https://nimisrecipes.com/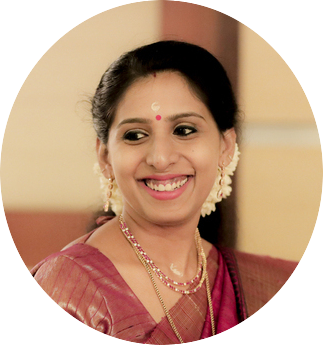 A homemaker who fell head over heels in love with food -an award-winning cookbook author, food blogger, award-winning culinary demonstrator