Hoping all of you are at home and safe with your loved ones. At times like these, we must unite in our fight against Covid_19 and maintain social distancing….take up these moments to spend more time with your family. I am back to my blogging after a pretty long gap. Things have moved on in the past few months. We might be locked up in our homes but there's no harm in utilizing these days to strengthen up bonds. Here's a bread that I had baked today for my family. I am so thankful to Orly Ziv for her wonderful recipe from her award-winning cookbook. We met each other at the Gourmand Cookbook Awards in 2014 and have been friends since then.
The braided
challah
originated in Israel, which is made with eggs, is the Jewish Sabbath‑and‑holiday bread. Braided ones, which may have three, four, or six strands, are the most common, and because they look like arms intertwined, they symbolize love. Three braids symbolize truth, peace, and justice.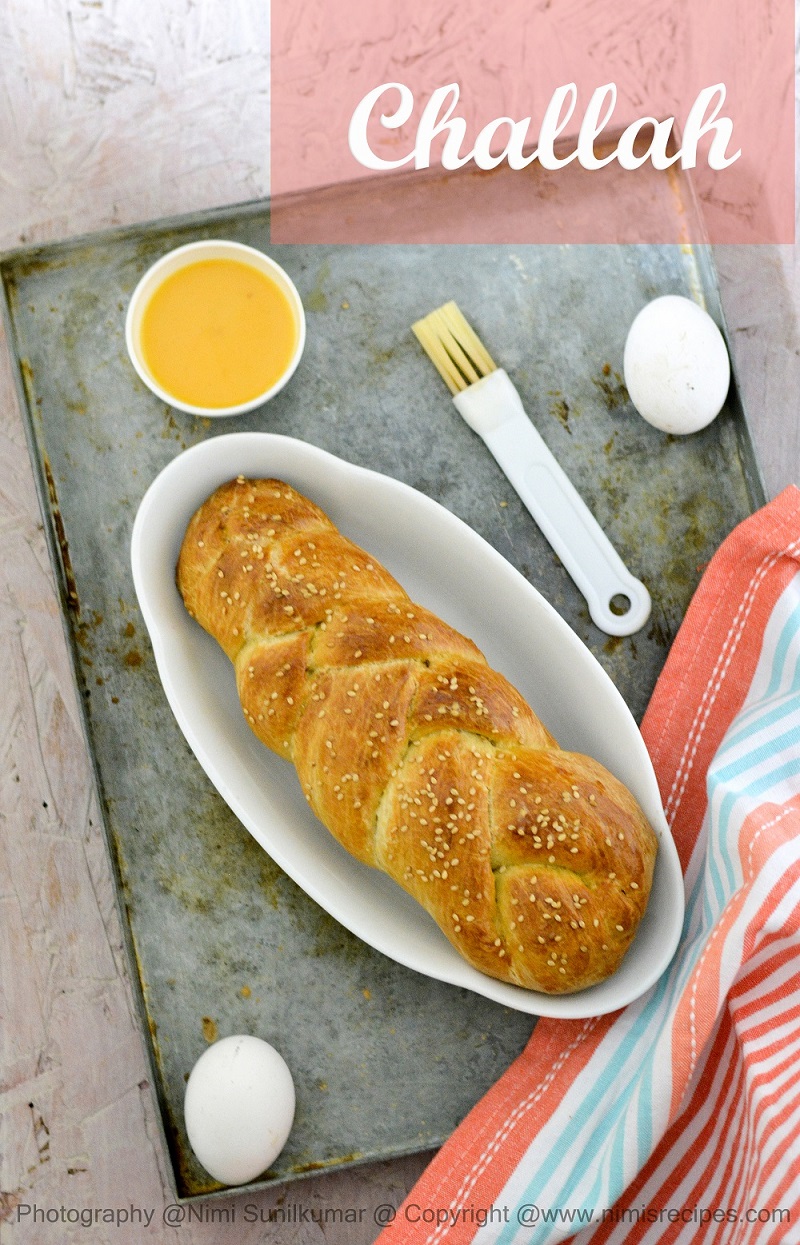 Challah Bread
320g water
80g sugar
1 1/2 tbsp of dry yeast
800g flour
2 eggs
1tbsp salt
60g oil
For coating
1 egg lightly beaten
2-3 tbsp of sesame seeds /poppy seeds
Pour water, sugar and yeast into a bowl . Add flour , eggs , salt and oil. Mix everything together to form a dough. Knead the dough on a floured surface and roll it into a ball. the dough will be a little sticky. Transfer it into a lightly floured bowl , cover it with a kitchen towel and let it rise for 40 minutes. Once doubled in size, divide dough in half. Divide each half into three portions. Roll them into three long logs. Pinch together the tops of three pieces and start braiding them, pinching at the end. Allow the dough to rise on the tray. Preheat oven at 170 degree celsius. Brush the braided dough with the beaten egg and sprinkle sesame seeds on it. Bake for 10-15 minutes till golden brown. Remove from oven, let it cool before serving.
Happy baking !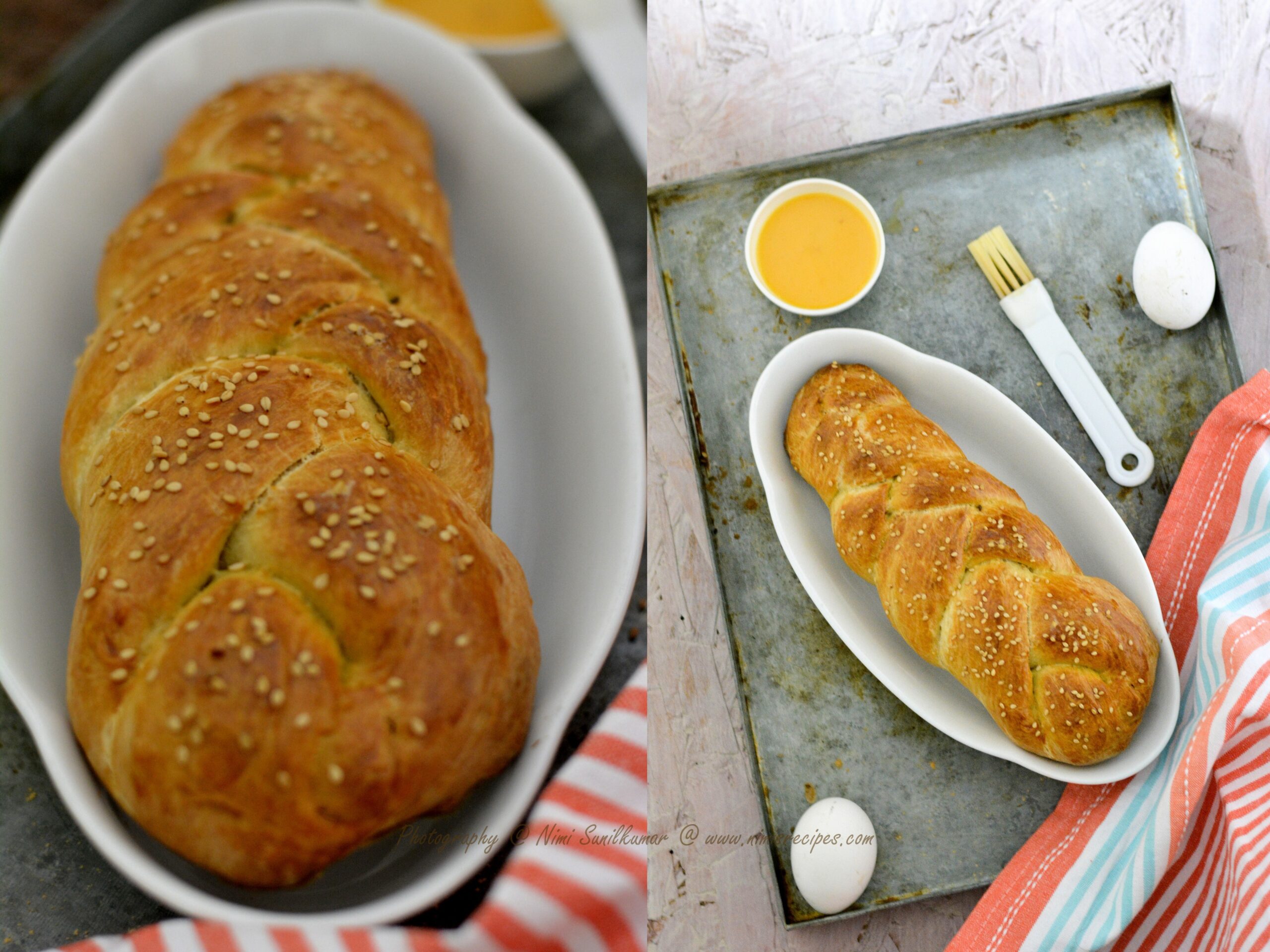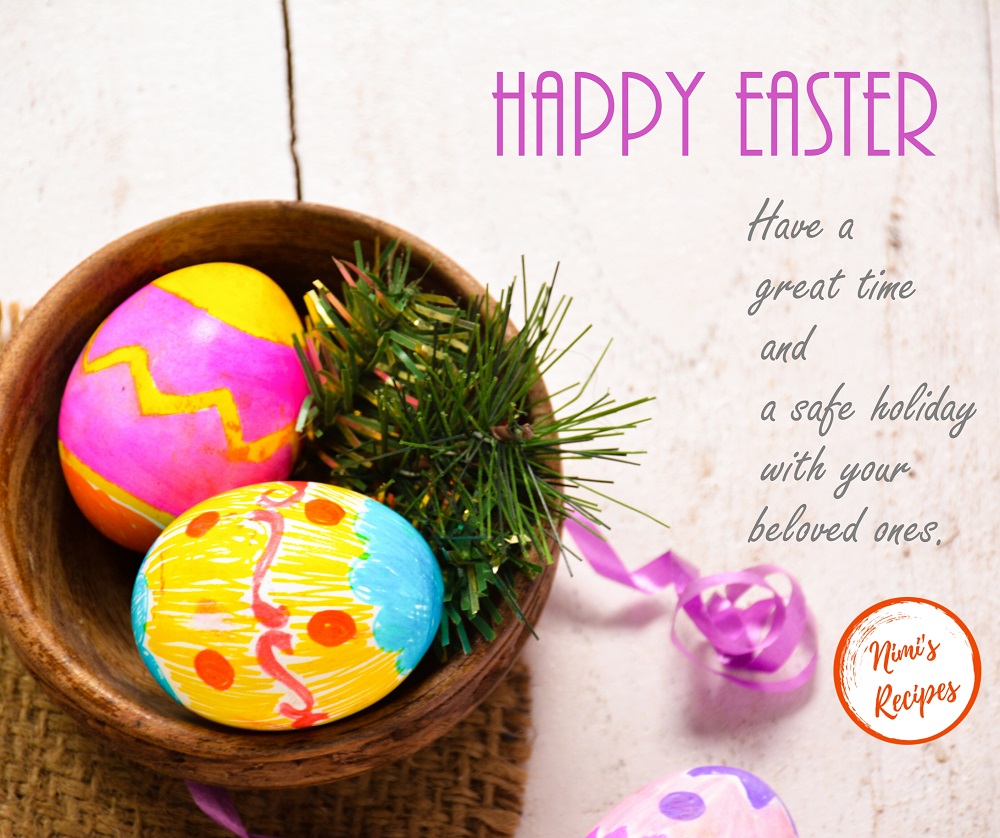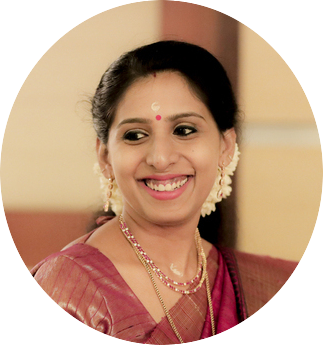 A homemaker who fell head over heels in love with food -an award-winning cookbook author, food blogger, award-winning culinary demonstrator
There's the end of another year….. 2014 is slowly winding up..and it's time for new resolutions !!!! .The holidays for Christmas have started ….break till the 5th of Jan 2015 when the new term is going to start off at school .My elder one Surji is off enjoying his break with his cousins at his father's house and Siva with me my nonstop blabbering companion. It's better to hear that my health is catching up from last week's review at the doc..but the craziest thing is when everyone who meet up with me after a few days have been asking me , "Oh Nimi u seem to be enjoying your break from school ..You have put on weight!!!" Ha! And the actual truth I feel quite bloated up and tired …an effect from the medications. A worried me asks my doc once in a while ..if I would become my actual self ..She smiles and says …."all will be well once the course is completed!!"Hmm ….Hope for the best ! So before I get too lazy and sleepy in writing this post ..let me hop on to the recipe of Scones…and thank u Sylvia….here's picking out and trying recipes from your book 😉
Scone is a single serving cake or quick bread. They are often lightly sweetened and are occasionally glazed. These are different from the normal sweet buns which are normally made from yeast. There are different types of scones and the variants differ from the places .In some countries they also have the savory scones. Scones are normally served with tea or coffee.
Scones
2015-12-05 20:06:45
Nutrition Facts
Amount Per Serving
* Percent Daily Values are based on a 2,000 calorie diet. Your Daily Values may be higher or lower depending on your calorie needs.
Ingredients
200ml fresh cream
3 cups of flour
1 ½ tsp salt
4 ½ tsp of baking powder
1 cup lemonade
Flour for dusting
For Lemonade
1 ½ cup of water
4-5 tbsp of sugar
Juice of 3 lemons
Instructions
 To make the lemonade first boil water, stir in sugar till it dissolves well and then
remove from heat.
 Let the syrup cool and mix in the lemon juice and keep aside.
 Sift the flour, baking powder and salt twice into a bowl.
 Make a well in the center and pour in the lemonade and cream.
 Use wooden spoon and slightly fold in to make slightly sticky dough.
 Dust flour on your counter; roll the dough slightly mixing the dough to keep it from
sticking.
 Pat out the dough about 4cm thick with your hands, sprinkling flour when kneaded.
 Use a scone cutter or a circle shaped cutter to cut out circles.
 Place these shapes on to a baking tray and leave them to rise for about 10 minutes.
 Preheat oven to 230 degree Celsius and bake these scones for about 15-20 minutes
or until they are golden in colour.
 Eat them warm /cold topped with jam, butter or cheese.
Adapted from Nimi's Culinary Ventures
Adapted from Nimi's Culinary Ventures
Nimi's Culinary Ventures https://nimisrecipes.com/
Another addition to all the news that I have shared up ….have started writing a weekly culinary venture column with Mathrubhumi Nagaram newspaper(a Malayalam newspaper) in the name "Nimi's Kitchen!"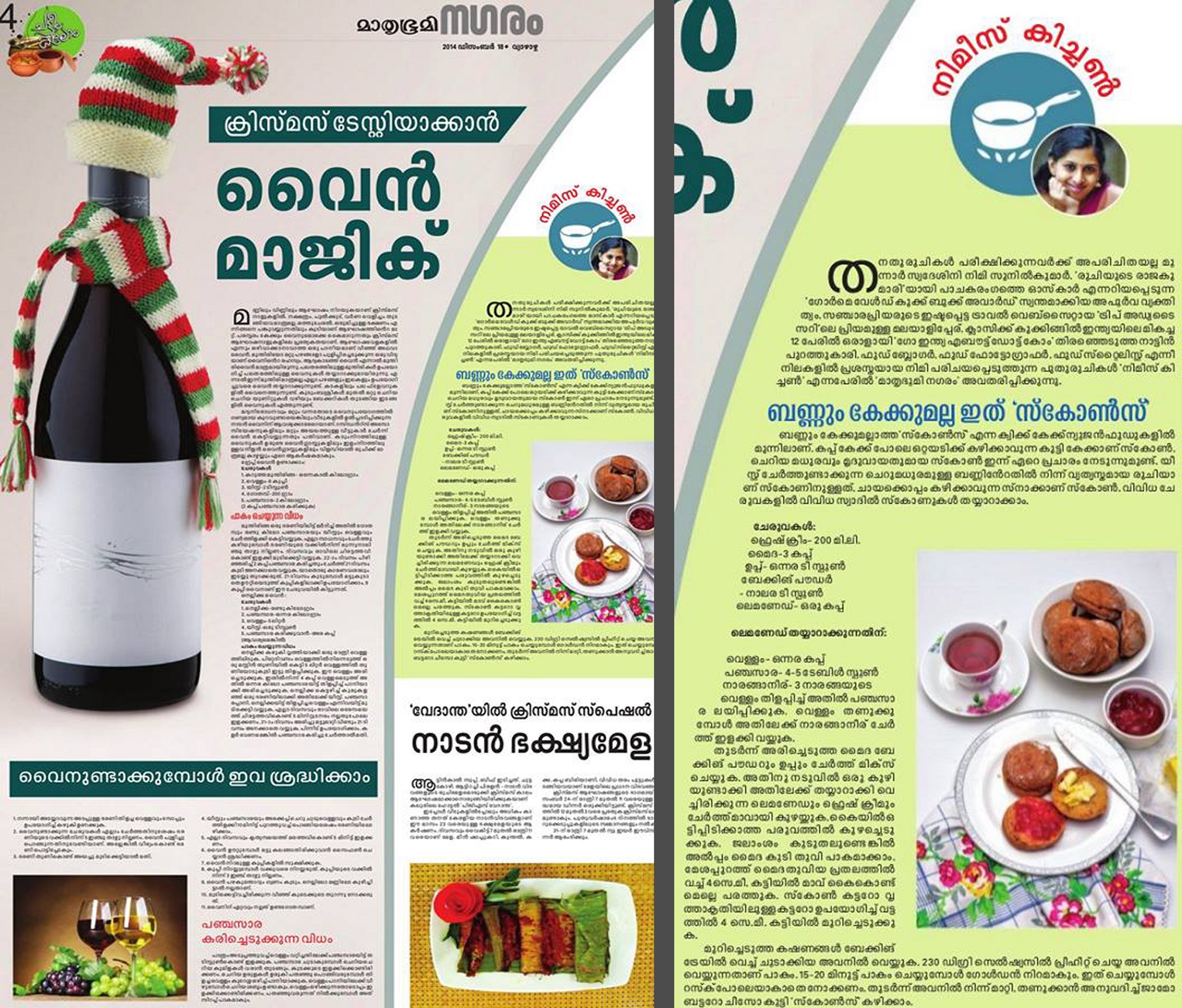 So Wishing all a very Merry Christmas!!!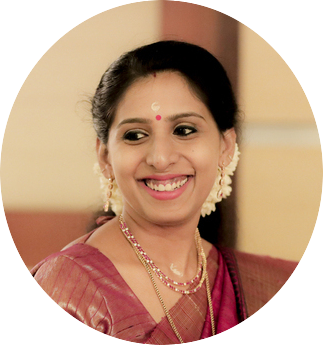 A homemaker who fell head over heels in love with food -an award-winning cookbook author, food blogger, award-winning culinary demonstrator
This weeks post is a special dedication to all those who love Nutella 😀 When I saw that the Nutella twists was the recipe chosen for last months Daring Bakers was thoroughly fascinated by this twisted beauty.Although it took off a few hours of my Saturday ..it was total bliss ..YuMM! 😀 The best part was having my sons ready to help me out in baking .My younger one was more keen in knowing if it was ready .Every five minutes he would be testing my patience ..asking if it was ready .He wanted to help me out in spreading out the Nutella on the layers…and guess what ….he had nutella all over his face.When I stared at him ..he gave me his angelic smile ..showing of his teeth all coated in chocolate..:PKids are kids ..hmm 😀
Nutella Twists
1 can (400 gm) (14 oz) sweetened condensed milk
3 large eggs
1 cup (240 ml) vegetable oil
1 cup (240 ml) warm water
3 teaspoons (15 ml) (12 gm) yeast
7 cups (1 kg) (2.2 lbs) all-purpose (plain) flour, approximately
Pinch of salt
Instead of the eggwash use
2 tablespoons (30 ml) (25 gm) (1 oz) milk powder
3 tablespoons (45 ml) lukewarm water
1teaspoon (5 ml) (5 gm) sugar
1/4 teaspoon (1 gm) instant coffee
For the filling
½ jar (200 gm) (7 oz) of nutella (or similar)
Mix the condensed milk, yeast, oil, water, and eggs in the bowl of your mixer .Add the flour one cup at a time and knead using the kneading attachment or by hand till you get a
soft dough . The dough will be slightly sticky due to the sweetened condensed milk, don't worry once the dough rests it will have a wonderful consistency .Place the dough in a lightly oiled bowl, cover and allow to rest till it doubles in size . Punch down the dough and divide it into 2 parts. Wrap one part in a plastic bag and work with the other. Divide the dough ball into 4 parts.Roll each part into a circle at least 20 cm (8 inch) in diameter.You can use a plate or any other round item as a template if you want your layers to be identical and uniform.Spread the Nutella (or similar filling) on the first layer.9. Place the second layer on top of the first and repeat . Top with the fourth layer, this time only brush it with butter. Using a knife make cuts that divide the dough circles into 8 triangles starting at the center but don't go all the way to the outer edge. I find that using a ruler to mark the dough makes the cuts easier and more uniform. Then divide each triangle into two (2) . That gives you a total of 16 triangles.13. Gently lift the triangles one at a time and twist them.The end result will look like this, repeat for the other dough ball. Brush the dough with egg wash replacement . Allow to rest for 15 minutes during which you would heat your oven to very hot 500°F/240°C/gas mark 9 (rack in the middle) . Bake for 5 minutes on very hot 500°F/240°C/gas mark 9, then lower the temperature to moderately hot 400°F/200°C/gas mark 6 and bake for 15-20 more minutes (ovens do differ greatly, so the time may differ… what you want is to bake it until the under side is golden brown).If you have a broiler (grill) in your oven. Turn on the broiler (grill) for a couple of minutes until the bread is golden on the top.I baked a few nutella filled buns too with my excess dough.
So wishing all a happy baking :)!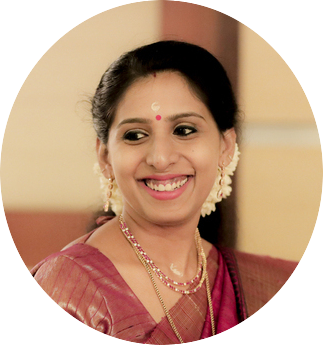 A homemaker who fell head over heels in love with food -an award-winning cookbook author, food blogger, award-winning culinary demonstrator
As a child , I used to crave a lot on Meditteranian Cuisine and olives would be my best mates.I remember the transparent bags of olives that my mom used to pop out of her kitchen when shes all set to serve the salads for dinner.The small oval fruit is widely cultivated in the Meditteranian region and is prime source of olive oil.
After coming to Kerala ..it was hard to get olives….now you get almost all the imported stuff here too.The recipe that I am posting out here is one that I got hold off during my visit to Bangalore .It was featured in a magazine.The best part of the recipe was my craze to use olives after a long time 😛
Olive Bread
650g of flour
2tsp of salt
4tsp of dry yeast
300ml of water
75ml of olive oil
200 gms of black olives pitted & chopped
1 big onion chopped
1 small bunch of parsley washed and chopped
Mix flour, salt ,water and yeast to make a soft dough.Mix together olive oil, onion, olives and  parsley in a bowl.Knead this into the soft dough and keep it for fermentation for about 15 minutes.After 15 minutes tear the dough 4 portions.Shape into ovals and slash the top of each on a greased tray , cover with a wet muslin cloth and leave it for proving for about 1 1/2 hour. Preheat oven at 220 degree Celsius.Once fermented , line the dough on a greased baking tray and bake for about 20 minutes or till the crust becomes golden brown.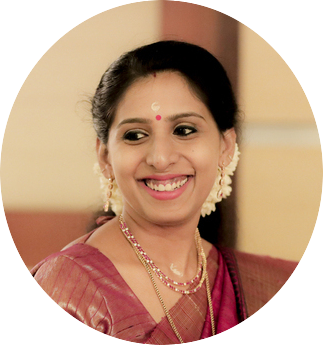 A homemaker who fell head over heels in love with food -an award-winning cookbook author, food blogger, award-winning culinary demonstrator
This year's birthday was a very very special one to me with my best buddies.Thank u guys for all your sweet wishes through FB.Luv u my TMS pals for giving me a special birthday wish and as part of the b'day I had no idea of making a cake and that too for my bday..the main thing was that  I was damn lazy.If it was not for my friend Dhans I wouldn't have ever made one:P
It was a total dillemma on who's going to cut the cake with the cake almost done.Both my kiddos were on to cutting the cake and at last the three muskeeters were cutting the cake singing in chorous "Happy Birthday to you  Amma!"….and I was clickin all this:D
What better way could I have my birthday celebrated!:D
Baturas the puffed yoghurt bread is one of my favs and when you have Badami chicken to accompany it the taste really gets richy rich.
Batura/Puffed Indian yoghurt bread
2 cups of all purpose flour
4 tbsp yoghurt
1tsp salt
1tsp sugar
1tsp yeast
3tsp of ghee
1 egg whisked
Oil for frying
In a bowl measure in the flour and making a well in the center,add in all the ingridients and mix well to make a soft dough.You can add up to 1/4 cup of water if you feel the ingridients dont come together.Let the dough rest for about 2 hrs covered,so that it gets doubled.Punch and knead the dough into balls and roll them out in to discs of about 5inch with a rolling pin.Heat oil in a kadai and fry these flat breads till puffy and golden on both sides.
Badam Chicken/Almond Chicken
1/2 kg chicken pieces
1 cup large onion sliced
2 tsp of ginger garlic paste
1/2cup of yoghurt
1/2 tsp turmeric powder
3 tsp chilli powder
3 cloves
2 cardamom
1 piece of cinnamon
1tsp sugar
10-15 almonds soaked and  ground into fine paste
3/4 cup of tomato paste
2 tsps of chopped cilantro
salt to taste
Marinate the chicken pieces with yoghurt ,turmeric powder and salt keeping it for about an hour.Heat about 4tsps of oil in a kadai and add sugar and when it browns saute in the sliced onions till slightly brown.Transfer 1/4th of the sauted onion from the kadai and keep it aside.Add in the whole spices,ginger garlic paste,chilli powder and saute well on medium flame.Add in the tomato paste and mix well till the oil seperates.Add in the chicken pieces to the masala and stir well on high flame.Pour 2 cups of hot water and cook covered on medium flame.When the chicken is well cooked,stir in the badam paste and when the gravy thickens,garnish with chopped cilantro!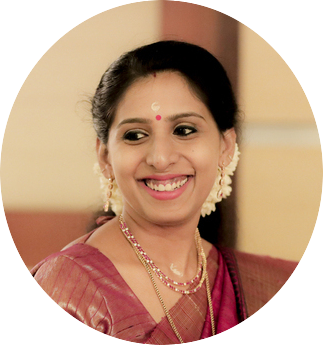 A homemaker who fell head over heels in love with food -an award-winning cookbook author, food blogger, award-winning culinary demonstrator


Croissants have always fascinated me..there were times when I used to think that if I would ever be able to make them at home.This flaky buttery beauty is quite time consuming ..but you are sure to forget them in taste.Thanks to Sarah for choosing 'Croissants ' for September's DB challenge!I loved trying it and tasting it whole heartedly!








Croissants




1¼ teaspoon  of dry-active yeast
3 tablespoons  warm water (less than 100°F/38°C)
1 teaspoon  sugar
1 3/4 cups of strong plain flour
2 teaspoons  sugar
1½ teaspoon  salt
½ cup  milk
2 tablespoons oil
½ cup chilled, unsalted butter
1 egg, for egg wash


1. Mix the yeast, warm water, and first teaspoon of sugar in a small bowl. Leave aside for the yeast and sugar to dissolve and the yeast to foam up a little.
2. Measure out the other ingredients
3. Heat the milk until tepid (either in the microwave or a saucepan), and dissolve in the salt and remaining sugar
4. Place the flour in a large bowl.
5. Add the oil, yeast mixture, and milk mixture to the flour
6. Mix all the ingredients together using the rubber spatula, just until all the flour is incorporated
7. Turn the dough out onto a floured surface, and let it rest a minute while you wash out the bowl
8. Knead the dough eight to ten times only. It's a little difficult to explain, but essentially involves smacking the dough on the counter (lots of fun if you are mad at someone) and removing it from the counter using the pastry scraper.
9. Place the dough back in the bowl, and place the bowl in the plastic bag
10. Leave the bowl at approximately 75°F/24°C for three hours, or until the dough has tripled in size.
11. After the dough has tripled in size, remove it gently from the bowl, pulling it away from the sides of the bowl with your fingertips.
12. Place the dough on a lightly floured board or countertop, and use your hands to press it out into a rectangle about 8 by 12 inches (20cm by 30cm).
13. Fold the dough rectangle in three, like a letter (fold the top third down, and then the bottom third up)
14. Place the dough letter back in the bowl, and the bowl back in the plastic bag.
15. Leave the dough to rise for another 1.5 hours, or until it has doubled in size. This second rise can be done overnight in the fridge 
16. Place the double-risen dough onto a plate and cover tightly with plastic wrap. Place the plate in the fridge while you prepare the butter.
17. Once the dough has doubled, it's time to incorporate the butter
18. Place the block of chilled butter on a chopping board.
19. Using the rolling pin, beat the butter down a little, till it is quite flat.
20. Use the heel of your hand to continue to spread the butter until it is smooth. You want the butter to stay cool, but spread easily.
21. Remove the dough from the fridge and place it on a lightly floured board or counter. Let it rest for a minute or two.
22. Spread the dough using your hands into a rectangle about 14 by 8 inches (35 cm by 20 cm).
23. Remove the butter from the board, and place it on the top half of the dough rectangle
24. Spread the butter all across the top two-thirds of the dough rectangle, but keep it ¼ inch (6 mm) across from all the edges.  Fold the top third of the dough down, and the bottom third of the dough up.
26. Turn the dough package 90 degrees, so that the top flap is to your right (like a book).
27. Roll out the dough package (gently, so you don't push the butter out of the dough) until it is again about 14 by 8 inches (35 cm by 20 cm).
28. Again, fold the top third down and the bottom third up.
29. Wrap the dough package in plastic wrap, and place it in the fridge for 2 hours. 
30. After two hours have passed, take the dough out of the fridge and place it again on the lightly floured board or counter.
31. Tap the dough with the rolling pin, to deflate it a little
32. Let the dough rest for 8 to 10 minutes
33. Roll the dough package out till it is 14 by 8 inches (35 cm by 20 cm).
34. Fold in three, as before
35. Turn 90 degrees, and roll out again to 14 by 8 inches (35 cm by 20 cm).
36. Fold in three for the last time, wrap in plastic, and return the dough package to the fridge for two more hours (or overnight, with something heavy on top to stop it from rising)
37. It's now time to cut the dough and shape the croissants
38. First, lightly butter your baking sheet so that it is ready
39. Take the dough out of the fridge and let it rest for ten minutes on the lightly floured board or counter
40. Roll the dough out into a 20 by 5 inch rectangle (51 cm by 12½ cm).
41. Cut the dough into two rectangles (each 10 by 5 inches (25½ cm by 12½ cm)) 
42. Place one of the rectangles in the fridge, to keep the butter cold
43. Roll the second rectangle out until it is 15 by 5 inches (38 cm by 12½ cm).
44. Cut the rectangle into three squares (each 5 by 5 inches (12½ cm by 12½ cm))
45. Place two of the squares in the fridge
46. The remaining square may have shrunk up a little bit in the meantime. Roll it out again till it is nearly square
47. Cut the square diagonally into two triangles.
48. Stretch the triangle out a little, so it is not a right-angle triangle, but more of an isosceles
49. Starting at the wide end, roll the triangle up towards the point, and curve into a crescent shape.
50. Place the unbaked croissant on the baking sheet
51. Repeat the process with the remaining squares of dough, creating 12 croissants in total.
52. Leave the tray of croissants, covered lightly with plastic wrap, to rise for 1 hour
53. Preheat the oven to very hot 475°F/240°C/gas mark 9.
54. Mix the egg with a teaspoon of water
55. Spread the egg wash across the tops of the croissants. 
56. Put the croissants in the oven for 12 to 15 minutes, until the tops are browned nicely
57. Take the croissants out of the oven, and place them on a rack to cool for 10 minutes before serving. 
Hopin u all will enjoy making Croissants!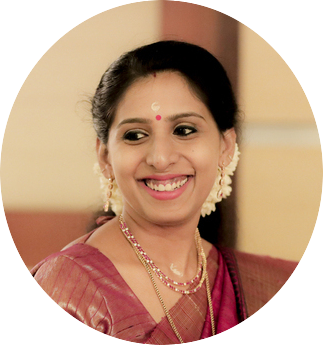 A homemaker who fell head over heels in love with food -an award-winning cookbook author, food blogger, award-winning culinary demonstrator