A Birthday note Buttered with Badami Chicken and Puffy Baturas!
This year's birthday was a very very special one to me with my best buddies.Thank u guys for all your sweet wishes through FB.Luv u my TMS pals for giving me a special birthday wish and as part of the b'day I had no idea of making a cake and that too for my bday..the main thing was that  I was damn lazy.If it was not for my friend Dhans I wouldn't have ever made one:P
It was a total dillemma on who's going to cut the cake with the cake almost done.Both my kiddos were on to cutting the cake and at last the three muskeeters were cutting the cake singing in chorous "Happy Birthday to you  Amma!"….and I was clickin all this:D
What better way could I have my birthday celebrated!:D
Baturas the puffed yoghurt bread is one of my favs and when you have Badami chicken to accompany it the taste really gets richy rich.
Batura/Puffed Indian yoghurt bread
2 cups of all purpose flour
4 tbsp yoghurt
1tsp salt
1tsp sugar
1tsp yeast
3tsp of ghee
1 egg whisked
Oil for frying
In a bowl measure in the flour and making a well in the center,add in all the ingridients and mix well to make a soft dough.You can add up to 1/4 cup of water if you feel the ingridients dont come together.Let the dough rest for about 2 hrs covered,so that it gets doubled.Punch and knead the dough into balls and roll them out in to discs of about 5inch with a rolling pin.Heat oil in a kadai and fry these flat breads till puffy and golden on both sides.
Badam Chicken/Almond Chicken
1/2 kg chicken pieces
1 cup large onion sliced
2 tsp of ginger garlic paste
1/2cup of yoghurt
1/2 tsp turmeric powder
3 tsp chilli powder
3 cloves
2 cardamom
1 piece of cinnamon
1tsp sugar
10-15 almonds soaked and  ground into fine paste
3/4 cup of tomato paste
2 tsps of chopped cilantro
salt to taste
Marinate the chicken pieces with yoghurt ,turmeric powder and salt keeping it for about an hour.Heat about 4tsps of oil in a kadai and add sugar and when it browns saute in the sliced onions till slightly brown.Transfer 1/4th of the sauted onion from the kadai and keep it aside.Add in the whole spices,ginger garlic paste,chilli powder and saute well on medium flame.Add in the tomato paste and mix well till the oil seperates.Add in the chicken pieces to the masala and stir well on high flame.Pour 2 cups of hot water and cook covered on medium flame.When the chicken is well cooked,stir in the badam paste and when the gravy thickens,garnish with chopped cilantro!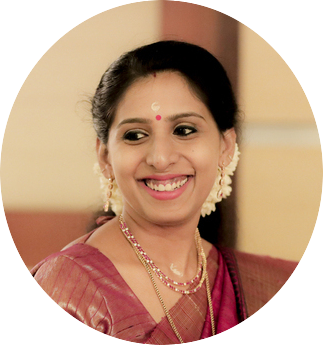 A homemaker who fell head over heels in love with food -an award-winning cookbook author, food blogger, award-winning culinary demonstrator