The start of the new year is the start new resolutions. The first resolution of mine..was to update my blog!!!After 14 whole days with the start off the new year …theres been things that I am back to ..and one is that I'm back to baking 😉 But not that I would have time for orders…but just for my family and friends!Have heard on different types of roast chickens but had never dared to try out recipes just a bit sceptical on how it would turn out to be 😛 So when Ali dropped in for one of my classes and gave me a wonderful recipe on his mom's fav recipe…I really had a reason to try it out …and it was a hit!
The traditional British and Irish meals mainly consists of roasted meat , vegetables and puddings. The English roast is also a main part of the Christmas dinner. The roasts can be done with beef , chicken , lamb and turkey. As it's the Christmas time, today's recipe is the Cornish Soft roast chicken which has a crispy skin and the meat is soft and tender on the inside.
Cornish Soft Roast Chicken
2015-11-30 15:49:39
Nutrition Facts
Amount Per Serving
* Percent Daily Values are based on a 2,000 calorie diet. Your Daily Values may be higher or lower depending on your calorie needs.
Ingredients
1 whole chicken (cleaned with skin)
2 large onions sliced in circles
¼ cup of chopped celery
1 lemon
3 potatoes cubed
3 tsp of flour
2 cups of chicken stock water
Salt to taste
For the Filling
3 big onions chopped
30 g of butter
3-4 sausages sliced
1 egg whisked
Fresh Bread crumbs from 3 slices of bread
2 tsp of parsley chopped
2 tsp of sage leaves chopped
Salt and pepper to taste
For the Glaze
2 tsp of soy sauce
1 tbsp of butter
4 tbsp of chicken stock
Instructions
 Heat butter in a pan and sauté the chopped onions till pale in colour on low heat stir
in sage and parsley along with the sausage pieces.
 Add in the egg and bread crumbs and keep stirring.
 Pour about ¼ cup of chicken stock water, cover and cook for around 10minutes.
 Add a salt to taste and pepper as needed for the spice.
 Fry the mix till the water evaporates and keep aside.
 Rub and marinate the chicken with the juice of a lemon and a generous amount of
salt.
 Stuff the inside of the chicken with filling and place it in a roasting dish.
 Pour in some of the chicken stock until the stock sits about a quarter of the way up
the chicken.
 Place the onion rings into the stock around the sides of the chicken.
 Place the cubed potatoes on top and in between the onion rings.
 Sprinkle the flour over the onion rings and potatoes to help to thicken the stock.
 Preheat the oven at 180 degree Celsius.
 Place the roasting dish in the centre rack of the oven and keep checking every 20
mints or so to ensure the stock doesn't become too dry, the stock should reduce but
not dry completely.
 When the chicken is half way cooked start preparing the glaze.
 Melt butter in a small pan, mix in the soy sauce and chicken stock.
 Brush it on the chicken and continue with the roasting of the chicken.
 Cook until the chicken is thoroughly cooked for about one and half hours.
 Garnish with chopped celery.
Adapted from Nimi's Culinary Ventures
Adapted from Nimi's Culinary Ventures
Nimi's Culinary Ventures https://nimisrecipes.com/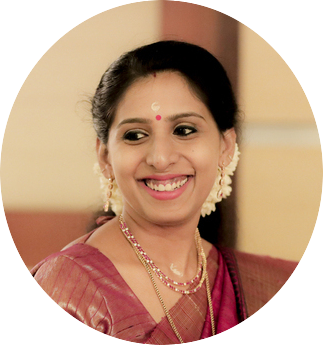 A homemaker who fell head over heels in love with food -an award-winning cookbook author, food blogger, award-winning culinary demonstrator
Back after the rice porridge recipe with a new post. Its been quite some time since I posted a non veg recipe. Soya chunks have always had their fav place with my kids and I keep trying out more variations with it .The soya chunks have the best source of fiber and is quite high in protein content.
Its like the magic pill bundled up with all the good things. Last Sunday I was planning on what to cook for dinner and then popped up with this recipe of Soya Ginger Chicken.I have been using both sizes of soya chunks for my cooking..but have always found a soft spot for the mini soya chunks on count of their delicacy.
Soya Ginger Chicken
2015-12-08 21:57:16
Nutrition Facts
Amount Per Serving
* Percent Daily Values are based on a 2,000 calorie diet. Your Daily Values may be higher or lower depending on your calorie needs.
Ingredients
½ kg of Chicken cut into small pieces
1 cup of mini soya chunks
2 tsp of Soya sauce
2 tbsp of ginger sliced finely
2 tbsp of garlic sliced
2 large onions chopped
1 tbsp of Kashmiri chilli powder
1 tsp of Garam masala powder
2 tsp of coriander powder
3 tsp of Chicken masala powder
1 tsp of black pepper powder
1 tomato pureed
3 tsp of oil
Salt to taste
For Tempering
¼ cup of sliced big onion
4-5 green chillies slit
Oil
Curry leaves
Instructions
Soak the soya chunks in hot water for about 15minutes.
 Heat oil in wok, sauté ginger and garlic, chopped onion till translucent.
 Pour in the soya sauce and keep stirring, add in the chilli powder, coriander powder,
pepper powder, garam masala powder and chicken masala powder.
 Stir till the raw smell from the powders subside.
 Add in the pureed tomato paste, ½ cup of water and let it simmer.
 Wash the soya chunks in cold water and squeeze them out into the sauce along with
the chicken pieces.
 Add required amount of salt and cover and cook the chicken till tender.
 Thicken the sauce so that the chicken & soya are coated and turn off the flame.
 In a small pan fry out the sliced onions till in caramel color along with the slit green
chillies and curry leaves.
 Temper the dish with the fried items and add 2-3 tsp of chopped coriander leaves
before serving.
 Best served with rotis and fried rice.
Adapted from Nimi's Culinary Ventures
Adapted from Nimi's Culinary Ventures
Nimi's Culinary Ventures https://nimisrecipes.com/
Heres the feature that came up in the magazine Mahila Chandrika a Chandrika daily publication..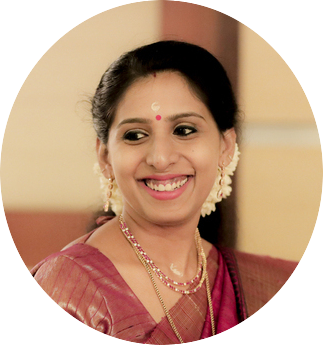 A homemaker who fell head over heels in love with food -an award-winning cookbook author, food blogger, award-winning culinary demonstrator
There's loads of pics that I have been clicking around to upload on to my blog..hoping put them up in a few days.Yesterday being Saturday trying to laze around with my other chores was in a mood to pep up a heavy main course for my family.Its been a bit like ages since I cooked Mughalai Chicken.This creamy northie flavored dish was to go in hand with Missi rotis. Here the rains have been pouring quite heavily all of a sudden reminding that the monsoons are coming up….brrr..it is now getting a bit cold too..
Now off to the recipe of Mughalai Chicken..
Mughalai Chicken
1/2 kg Chicken cut in medium sized pieces
3 big onions sliced
1 tomato chopped
1 tbsp of ginger and garlic paste
1/2 tsp of turmeric powder
1 tsp of chilli powder
1 tsp of coriander powder
1 tsp of garam masala powder
1/2 tsp of cumin powder
1/2 tsp of dry fenugreek leaves
1/2 cup of fresh cream
40 gms of cashews soaked in plain water and ground into a paste
1 egg whisked
Coriander leaves chopped
Salt  to taste
Heat 2 tbsp of oil in a pan saute the onions,tomato and ginger garlic paste till pink and add in the tomatoes.Fry till it is mashed in,ad in turmeric powder,chilli powder , coriander powder,garam masala powder.Fry till the raw smell goes off and let it cool and grind this into a paste .Marinate the chicken pieces with the paste and add 1cup of water ,salt to taste , cover and cook till meat is tenderized.In an other pan heat 2 tsp of butter stir in dry fenugreek leaves and cumin powder.Pour in the cooked chicken with the gravy into the pan and let it simmer.Stir in the cashew paste on medium flame.In a small bowl mix the whisked egg and fresh cream together.Take care not to boil the cream .Garnish with chopped coriander leaves.Best served with naan,rotis and parathas..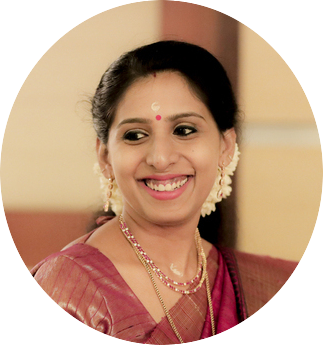 A homemaker who fell head over heels in love with food -an award-winning cookbook author, food blogger, award-winning culinary demonstrator
This year's birthday was a very very special one to me with my best buddies.Thank u guys for all your sweet wishes through FB.Luv u my TMS pals for giving me a special birthday wish and as part of the b'day I had no idea of making a cake and that too for my bday..the main thing was that  I was damn lazy.If it was not for my friend Dhans I wouldn't have ever made one:P
It was a total dillemma on who's going to cut the cake with the cake almost done.Both my kiddos were on to cutting the cake and at last the three muskeeters were cutting the cake singing in chorous "Happy Birthday to you  Amma!"….and I was clickin all this:D
What better way could I have my birthday celebrated!:D
Baturas the puffed yoghurt bread is one of my favs and when you have Badami chicken to accompany it the taste really gets richy rich.
Batura/Puffed Indian yoghurt bread
2 cups of all purpose flour
4 tbsp yoghurt
1tsp salt
1tsp sugar
1tsp yeast
3tsp of ghee
1 egg whisked
Oil for frying
In a bowl measure in the flour and making a well in the center,add in all the ingridients and mix well to make a soft dough.You can add up to 1/4 cup of water if you feel the ingridients dont come together.Let the dough rest for about 2 hrs covered,so that it gets doubled.Punch and knead the dough into balls and roll them out in to discs of about 5inch with a rolling pin.Heat oil in a kadai and fry these flat breads till puffy and golden on both sides.
Badam Chicken/Almond Chicken
1/2 kg chicken pieces
1 cup large onion sliced
2 tsp of ginger garlic paste
1/2cup of yoghurt
1/2 tsp turmeric powder
3 tsp chilli powder
3 cloves
2 cardamom
1 piece of cinnamon
1tsp sugar
10-15 almonds soaked and  ground into fine paste
3/4 cup of tomato paste
2 tsps of chopped cilantro
salt to taste
Marinate the chicken pieces with yoghurt ,turmeric powder and salt keeping it for about an hour.Heat about 4tsps of oil in a kadai and add sugar and when it browns saute in the sliced onions till slightly brown.Transfer 1/4th of the sauted onion from the kadai and keep it aside.Add in the whole spices,ginger garlic paste,chilli powder and saute well on medium flame.Add in the tomato paste and mix well till the oil seperates.Add in the chicken pieces to the masala and stir well on high flame.Pour 2 cups of hot water and cook covered on medium flame.When the chicken is well cooked,stir in the badam paste and when the gravy thickens,garnish with chopped cilantro!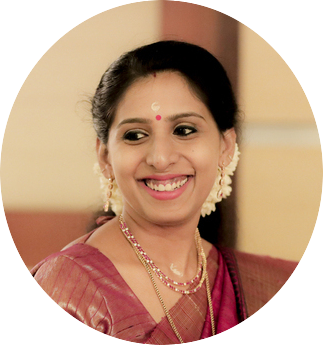 A homemaker who fell head over heels in love with food -an award-winning cookbook author, food blogger, award-winning culinary demonstrator
Hi foodies..its my late post for the "sweet punch" team.I have missed my blogging for the last two months.I couldn't update mostly anything as I was quite packed with issues.Now the house maintenance is almost over and guess i can take a deep breath.But theres loads to be  organised…
Heres the recipe for the Golden Onion Quiche!
For the pastry
200g Flour
100g(frozen) Butter
1/4tsp baking powder
salt to taste
1 beaten egg
a few drops ice cold water
  Sieve the flour,salt and baking powder together.Grate in the butter and mix it with flour and mix well with your fingertips till it resembles coarse sand.Add in the beaten egg and water and gather it into a soft dough.Roll it out on a lightly floured surface and lift it up carefully and line the tin(u can use a tart pan or a round pan)tht you will be baking it in.Mak up sure the dough comes a little way up the sides,so that it can fold the filling.
For the filling:
1/2 cup of boiled and shredded chicken / paneer(i used paneer)
250g chopped onions
1 cup milk
100g cheese
3 beaten eggs
salt and pepper to taste
oil
  Heat oil and fry the chicken/paneer till it is golden brown.Add onions and fry till it is carmelised.Switch off the flame,add milk,cheese , beaten eggs, salt and pepper and mix well.Pour in to pastry case and bake for 25 minutes till golden brown.
I was looking forth to try out this recipe since the day I saw it on a television show.Although the recipe was a bit of time consuming Iwas quite happy with the results.I made this for dinner with Paalappams .Well it goes well with rice too.
1 1/2 kg chicken pieces
1 coconut scraped
1 tsp Black pepper
1 1/2 tsp kashmiri chilli powder
2 tsp coriander powder
1/2 tsp garam masala powder
1/2 tsp yellow turmeric powder
1 tsp Fennel seeds
5 large onions sliced
2 pieces of ginger
10-15 cloves of garlic
Curry leaves
3 tbsp coconut oil
Salt to taste
For marinating
4 tsp kashmiri chilli powder
2 tsp coriander powder
1/2 tsp yellow turmeric powder
a pinch of fenugreek roasted and powdered
1 1/2 tsp Garam masala powder
2 tbsp vinegar
Marinate the chicken pieces with chilli powder,turmeric powder,coriander powder,fenugreek powder,garam masala along with salt and vinegar.Keep it aside for 1/2 an hour.
Coarsely grind the scraped coconut,large onions,ginger,garlic,black turmeric, fennel seeds , red chilli powder,turmeric powder, garam masala all together.
After the time span mix the ground mixture well with the marinated chicken pieces.
In a heavy bottomed wok on flame,pour 3 tbsp oil and add in the chicken mix.Stir and cover the vessel with a vessel keeping it on low flame.
After 5 minutes you can see the water coming out from the chicken.Stir the chicken and close the lid again.Take care that the chicken doesnt stick to the wok.
Repeat the procedure till the chicken is well cooked.If you feel that the chicken is sticking to your pan too much ..drizzle oil lightly on the sides of the wok  and stir well.
Stir till the chicken mix becomes dark brown.It took me an hour and half.
Add the curry leaves and 1 tbsp of coconut oil over the chicken ularthu.
Mix well and remove from flame.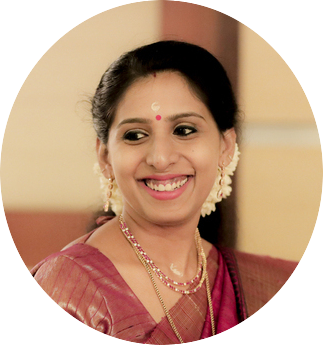 A homemaker who fell head over heels in love with food -an award-winning cookbook author, food blogger, award-winning culinary demonstrator