Creamy Mughalai Chicken!
There's loads of pics that I have been clicking around to upload on to my blog..hoping put them up in a few days.Yesterday being Saturday trying to laze around with my other chores was in a mood to pep up a heavy main course for my family.Its been a bit like ages since I cooked Mughalai Chicken.This creamy northie flavored dish was to go in hand with Missi rotis. Here the rains have been pouring quite heavily all of a sudden reminding that the monsoons are coming up….brrr..it is now getting a bit cold too..
Now off to the recipe of Mughalai Chicken..
Mughalai Chicken
1/2 kg Chicken cut in medium sized pieces
3 big onions sliced
1 tomato chopped
1 tbsp of ginger and garlic paste
1/2 tsp of turmeric powder
1 tsp of chilli powder
1 tsp of coriander powder
1 tsp of garam masala powder
1/2 tsp of cumin powder
1/2 tsp of dry fenugreek leaves
1/2 cup of fresh cream
40 gms of cashews soaked in plain water and ground into a paste
1 egg whisked
Coriander leaves chopped
Salt  to taste
Heat 2 tbsp of oil in a pan saute the onions,tomato and ginger garlic paste till pink and add in the tomatoes.Fry till it is mashed in,ad in turmeric powder,chilli powder , coriander powder,garam masala powder.Fry till the raw smell goes off and let it cool and grind this into a paste .Marinate the chicken pieces with the paste and add 1cup of water ,salt to taste , cover and cook till meat is tenderized.In an other pan heat 2 tsp of butter stir in dry fenugreek leaves and cumin powder.Pour in the cooked chicken with the gravy into the pan and let it simmer.Stir in the cashew paste on medium flame.In a small bowl mix the whisked egg and fresh cream together.Take care not to boil the cream .Garnish with chopped coriander leaves.Best served with naan,rotis and parathas..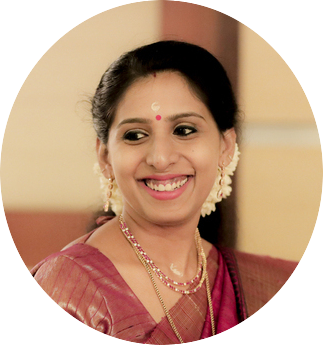 A homemaker who fell head over heels in love with food -an award-winning cookbook author, food blogger, award-winning culinary demonstrator