Magic with leftover Idlis-Idli Uppuma!
Snacks are a must o must here at home and I'm always on the lookout for something that can be prepared in minutes.When it's idlis for breakfast,I do a makeover with it so that I get a snack to feed my kids at four. Here.s the recipe for Idli uppuma…
Idli Uppuma
4-5 idlis cut in to small pieces
1 tsp of mustard seeds
1/2 tsp of urad dal split
3 green chillies chopped
1 small piece of ginger chopped
2 dry red chillies broken into pieces
2tsp of oil
1/2 cup of curd
Salt to taste
Curry leaves
Heat oil in a pan ,pop mustard seeds,fry urad dal,dry red chillies,ginger and green chillies .Add chopped onions and sauté till translucent.Pour in curd,add in idlis ,curry leaves,salt to taste and curry leaves.Turn off the heat and serve hot. You can mash the idlis  if you want for a  crumbled texture.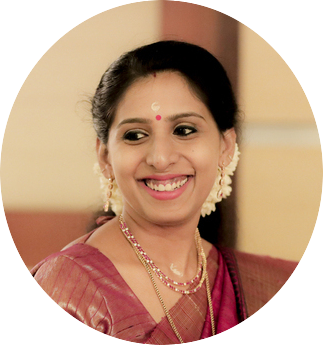 A homemaker who fell head over heels in love with food -an award-winning cookbook author, food blogger, award-winning culinary demonstrator