A few more days to go for the school spree to start off…and back to the busy bee schedules. It was wonderful to be at my hus's house to celebrate Vishu. As usual a wonderful get together with my co-sisters nephews and nieces. Being married into a joint family the best part is when you all come under one roof for celebrations. Kids have a blastJ. Being in Munnar and getting used to the cool climate the hardest part of moving over to tropical parts of Kerala during the summer really gets on your nerves.
The start of Summer and you find Watermelons all piled up in most fruit shops and road sides. These bright red fleshy beauties makes you crave for more..Todays post is on Watermelon Popsicles..I have had the moulds for quite some time in my cupboard…..so the start of summer was a good excuse to set off my batch of popsicles..
Watermelon popsicles
2015-12-09 00:17:47
Nutrition Facts
Amount Per Serving
* Percent Daily Values are based on a 2,000 calorie diet. Your Daily Values may be higher or lower depending on your calorie needs.
Ingredients
2 cups of watermelon cubes desseded and de-skinned
½ cup of sugar
Juice of ½ lemon
Instructions
Blend the watermelon cubes, sugar and lemon juice in a blender to make watermelon
juice.
 Pour the juice in to the moulds and freeze them till they are set.
 Once freeze slightly pour hot water over the mould and de mould them by pulling the
sticks.
Enjoy licking and slurping over your watermelon popsicles…
Adapted from Nimis Culinary Ventures
Adapted from Nimis Culinary Ventures
Nimi's Culinary Ventures https://nimisrecipes.com/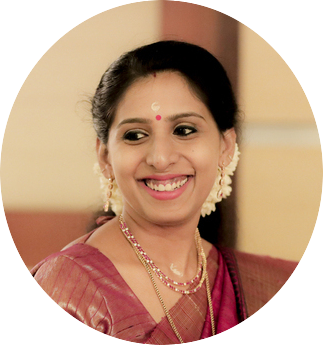 A homemaker who fell head over heels in love with food -an award-winning cookbook author, food blogger, award-winning culinary demonstrator
Mangoes these yellow beauties have always been my fav since childhood.I remember the fights that I would pick up to slurp the mango seed.This tropical fruit is high in prebiotic dietary fiber,Vitamin A , vitamin C ..etc
Be it ripe or green ones , I love playing with them in my food preparations.The school was closed for about 15 days before the new academic year started.Here in Munnar,  my sons normally have their vacation in June-July months when its pouring all day.The rains are pretty difficult to handle in Munnar when you have to board the bus cold & drenched.So the school closes during that time here as a relief to the kids.The 15 day holiday break flew out for me this time with my classes, printing of my new cookbook and Vishu celebration.Heres a snap from the Vishu Kani..
Mango & Dates Smoothie
Pulp of 3 medium sized ripe mangoes
6-7 dates ,deseeded
3 scoops of vanilla icecream
2 cups of milk
Chocolate shavings
sugar to taste
In a juicer grind the dates and mango pulp with sugar first.Slowly add in the milk and vanilla icecream scoops and blend  well.Pour this in to serving glasses and top it with chocolate shavings.It is best served chilled.Beat the heat and freshen up with this mango fever!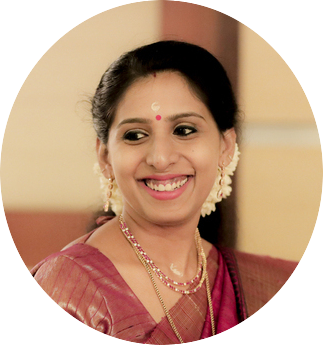 A homemaker who fell head over heels in love with food -an award-winning cookbook author, food blogger, award-winning culinary demonstrator
Hi foodies..I'm back after my holiday break.July has been a month with heavy rains in Munnar.The holidays fly by with ease and I'm all over again in my busy bee schedule. Today's  post goes out to the Sweet punch team.The recipe for this month sought out for strawberries..but the sad prt was that I couldnt get hold of any to pop into my batter.So I thought of giving it a bit of twist.If you love a fruit blast for your kids heres one Banana Apple choco muffins..
Banana Apple Choco Muffins



1/2 cup unsaltedbutter

, melted
1 teaspoon vanillaextract
2 large ripe bananas

, mashed (about 1 cup)
1 cup of apple 

cut into bite sized pieces
2 1/4 cups all-purposeflour
1 1/2 teaspoonsbaking powder
1 teaspoon ground cinnamon
Preheat oven to 350 degrees F . Place a rack in the center of the oven. Line a muffin pan with paper liners .

In a small saucepan melt the butter. Let it  cool to room temperature.
In a medium sized bowl whisk together the eggs, vanilla extract,milk and mashed banana. Add the melted butter and stir to combine.  
In another large bowl combine the flour, sugar, baking powder, baking soda, cinnamon, and salt. Gently fold in the choco chips and apple pieces coated with flour. Add the wet ingredients to the dry ingredients and stir only until the ingredients are just combined. Do not over mix the batter . 
Divide the batter into muffin cups and  bake them  until a tester inserted in the center of a muffin comes out clean, about 20 to

25 minutes

. Transfer to a wire rack to cool. 
Hopin u all will enjoy this Muffin break!:D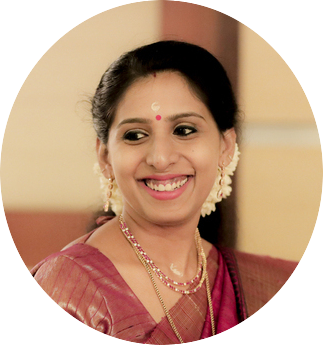 A homemaker who fell head over heels in love with food -an award-winning cookbook author, food blogger, award-winning culinary demonstrator