With the start of the festive break at school have been planning to put better use of the time that I save on from my busy bee schedule.I had met Orly Ziv author of "The Israeli cookbook"-a charming woman with a captivating smile during my visit to Beijing for the Gourmand World cookbook awards. Little did I know that our friendship would help us meet each other again in Munnar.It was the biggest surprise for me when Orly wrote to me that she had plans to come to Kerala and would love to meet up .We met up in May and had the best moments together..one of her gifts was the special tahini paste from Israel .It's Christmas and heres a recipe for Tahini Almond cookiesfrom her cookbook that kept me craving for more..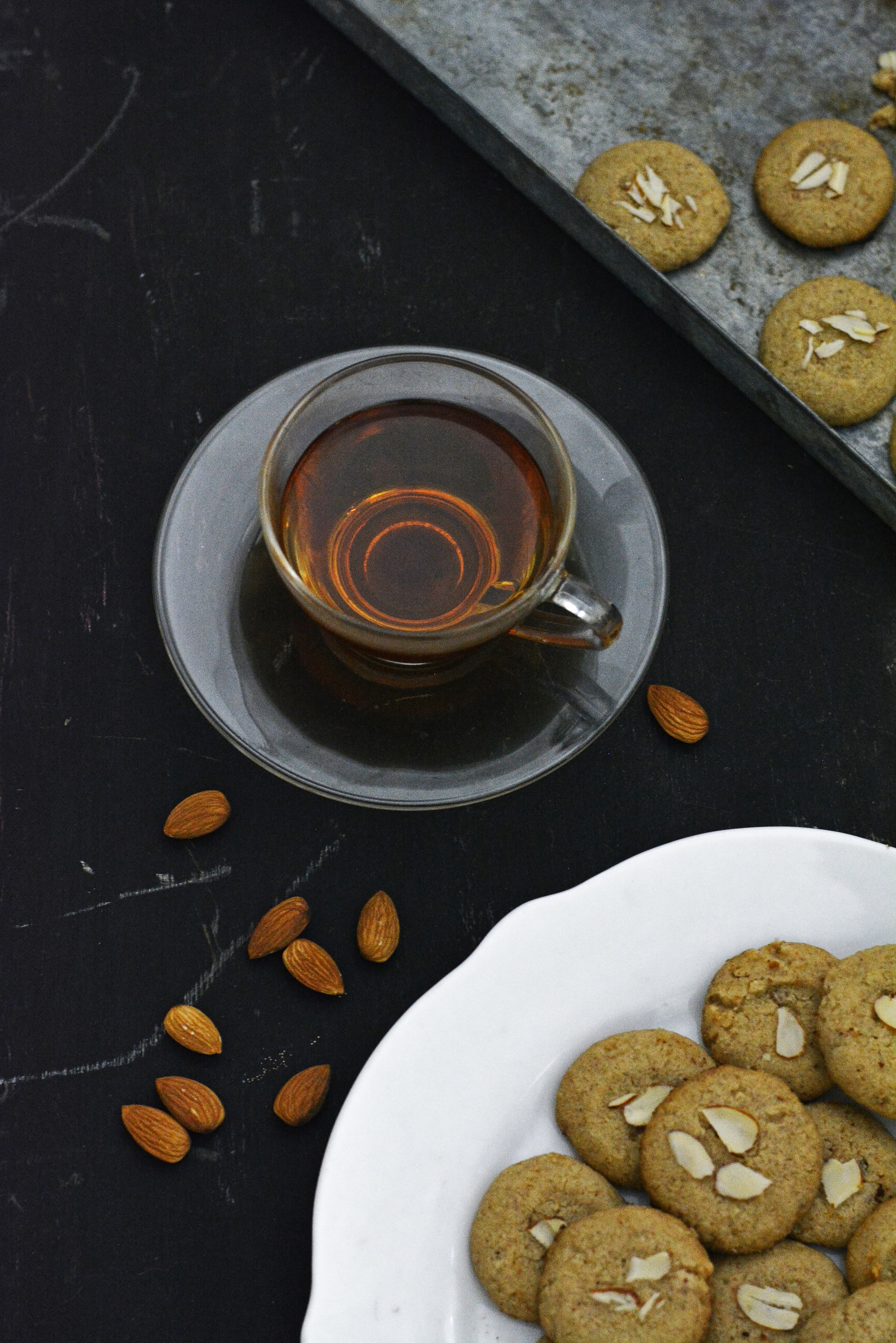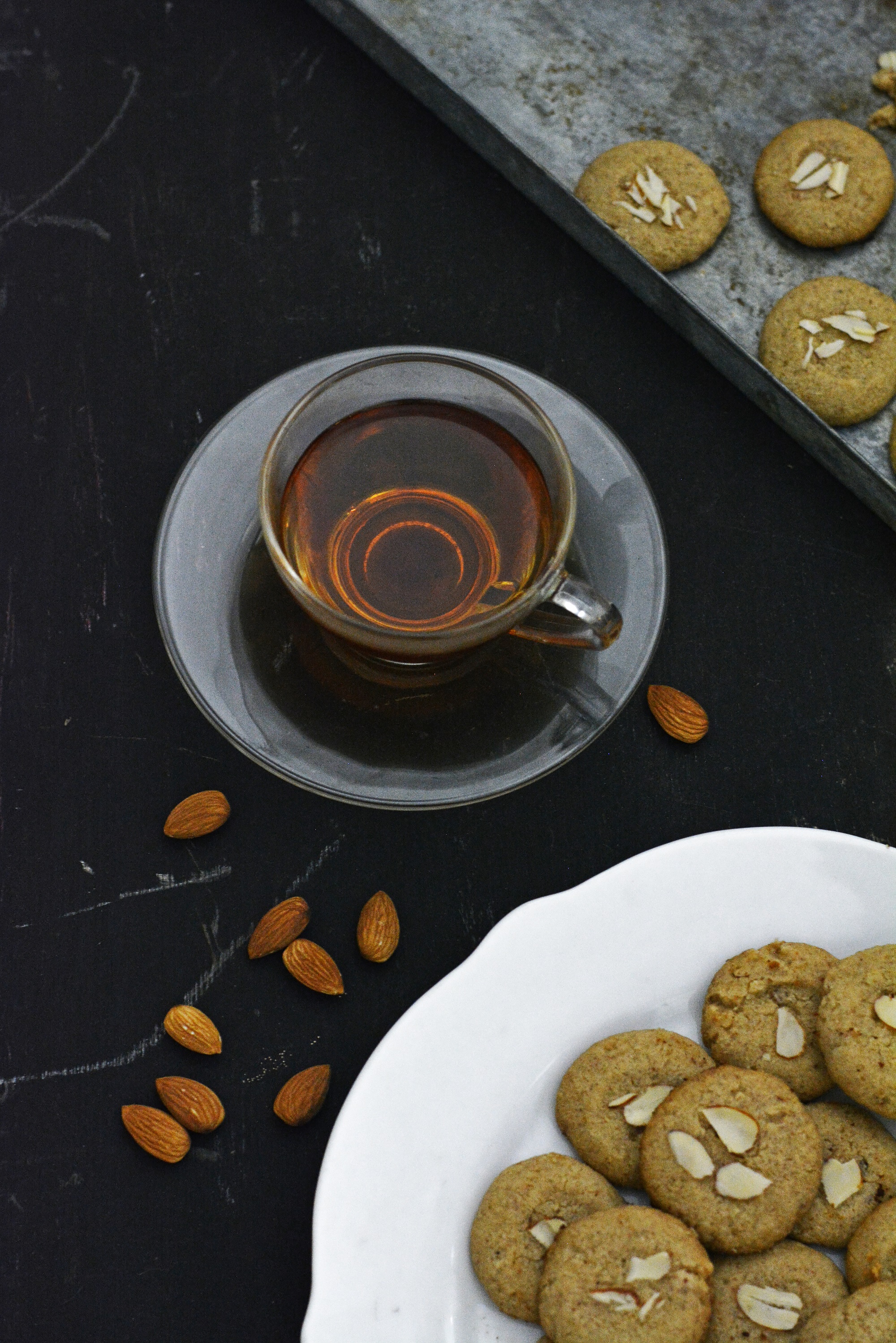 Tahini Almond cookies
2015-12-15 03:47:50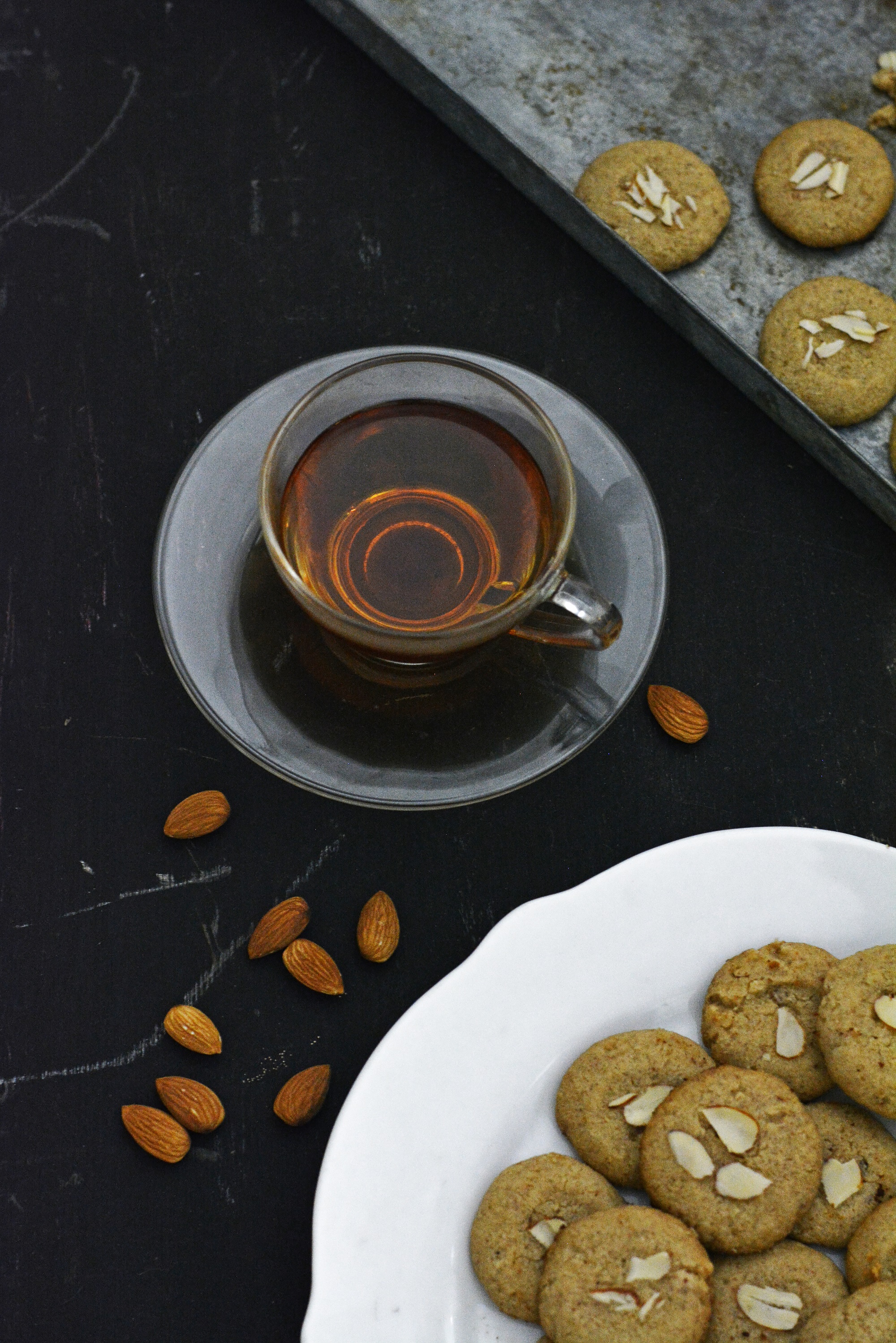 Nutrition Facts
Amount Per Serving
* Percent Daily Values are based on a 2,000 calorie diet. Your Daily Values may be higher or lower depending on your calorie needs.
Ingredients
1 cup flour
1 cup wheat flour
1 cup almond flour
150g unsalted butte
3/4 cup sugar
1 tsp vanilla extract
pinch of salt
2 tbsp of water
1 cup of tahini
almond silvers optional
Instructions
Preheat oven to 175 degree celsius
In food processor blend all the flours, butter sugar , vanilla and salt till the mix becomes like coarse crumbs.Add water and tahini and process until smooth dough begins to form. Remove the dough from the food processor bowl and knead it a few times on the counter until smooth.Create small balls of the dough, place them on the baking sheet, then flatten each one slightly with your fingers.Press an almond silver on to the top of each cookie.
Bake for 12-15 minutes or untilgolden brown.Cool and serve.
By Nimi Sunilkumar
Adapted from Nimi's Culinary Ventures
Adapted from Nimi's Culinary Ventures
Nimi's Culinary Ventures https://nimisrecipes.com/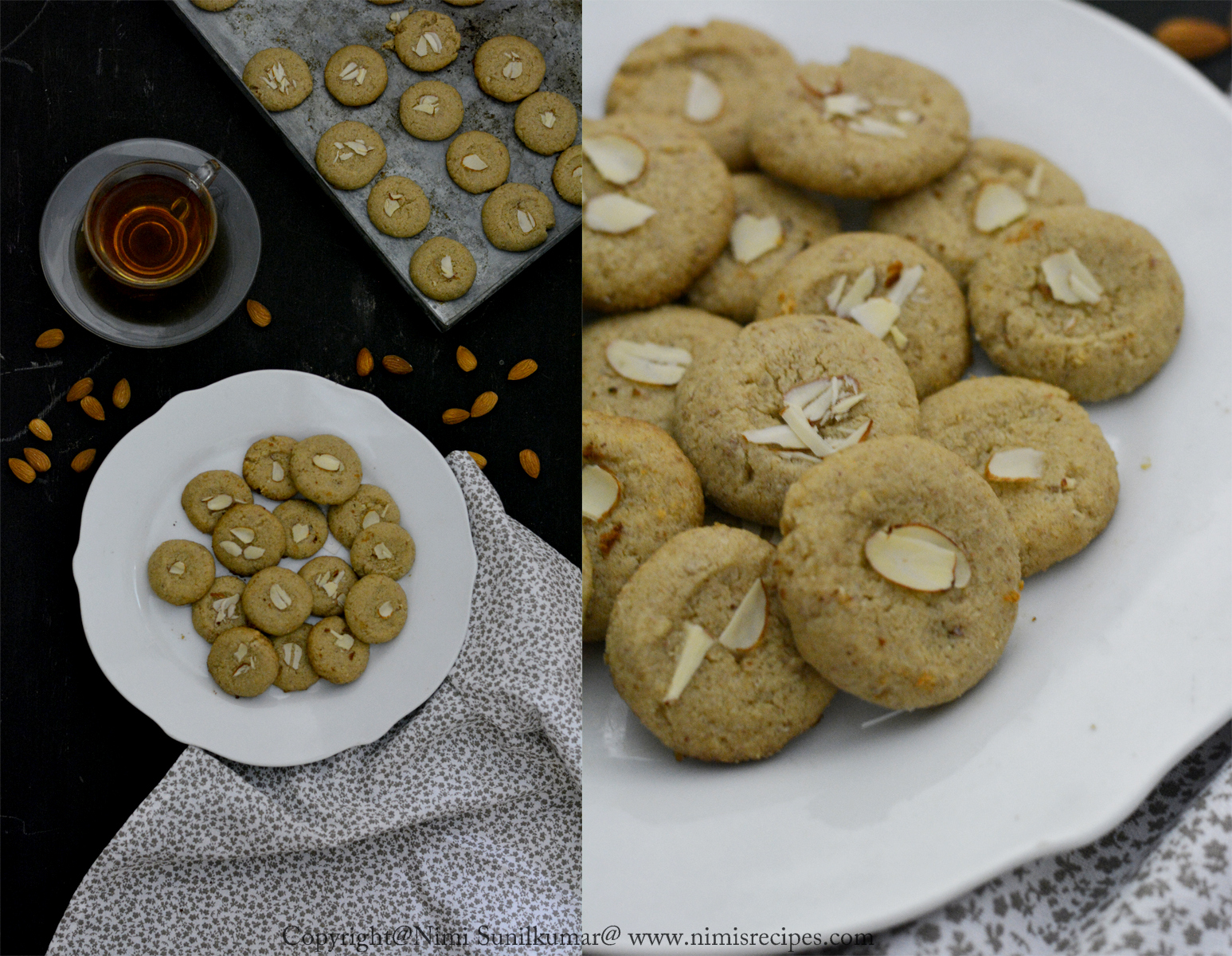 Heres the interview that was aired on the Timesgroup channel "Magic bricks now" in the show Great Getaways
So heres wishing everyone a wonderful Christmas !!!!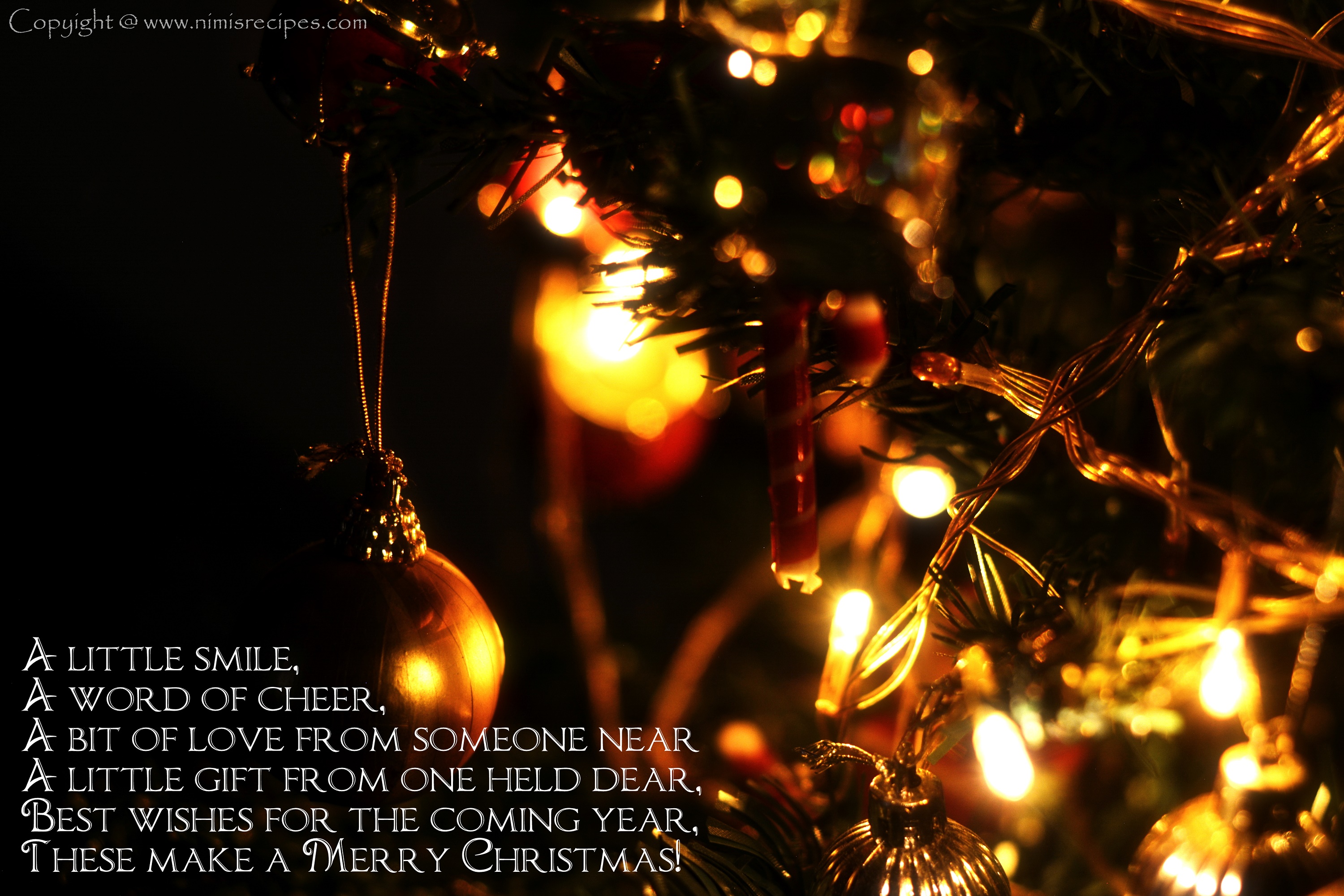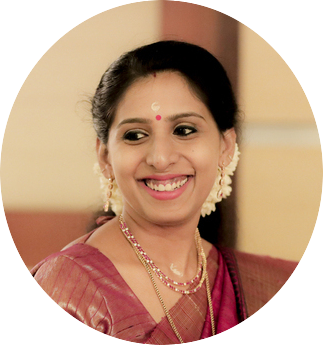 A homemaker who fell head over heels in love with food -an award-winning cookbook author, food blogger, award-winning culinary demonstrator
December has been an awesome month for me with a rocking news that actually blew out my mind.Its my passion for Cooking that drove me into writing my book Lip Smacking Dishes of Kerala .I have put my heart and soul in the making of the book…giving life to every single page. Im so happy to share the news that my book is the Winner of THE BEST LOCAL CUISINE BOOK IN INDIA for the GOURMAND WORLD COOKBOOK AWARDS 2013 to be held at Beijing in May 2014 and is eligible to compete for THE BEST LOCAL CUISINE BOOK IN THE WORLD. A big thanks to all my friends and family for your support ,blessings and prayers…………………..
This months challenge for the Daring Bakers was Whoopie pies.It was between a cake and cookie.It was fun baking as my assistant was actually my younger one.It was his choice that we bake Vanilla Whoopie pies.Heres the recipe……..
Whoopie Pies
2 ¾ cups(660 ml) (11-2/3 oz) (330 gm) flour
1 teaspoon (5 ml) (5 gm) baking soda
¾ teaspoon (3¾ gm) baking powder
¾ teaspoon salt
½ cup (1 stick) (4 oz) (115 gm) butter, softened
1 1/3 cups (320 ml) ( (10-2/3 oz) (300 gm) granulated sugar
2 teaspoons (10 ml) vanilla
1 large egg
2/3 cup (160 ml) buttermilk
Whisk flour, baking soda, baking powder and salt in a bowl. In a separate bowl, beat butter,
granulated sugar and vanilla with a mixer on medium-high speed until fluffy; beat in the egg. On low speed, beat in the flour mixture in 3 batches, alternating with the buttermilk in 2 batches; beat until just combined.
Line 2 baking sheets with parchment paper. Scoop 16 mounds of batter onto the baking sheets, about 2 inches (50 mm) apart (about 2 tablespoons (30 ml) batter per cookie); gently form into rounds with damp fingers and smooth the tops. Refrigerate until firm, about 30 minutes. Preheat the oven to moderately hot 400°F/200°C/gas mark 6. Bake the cookies until they spring back when pressed, 10 to 12 minutes. Cool 5 minutes, then remove to a rack to cool completely
Vanilla filling
Ingredients
1 cup (240 ml) (8 oz) (225 gm) granulated sugar
1/4 cup (60 ml) (1 oz) (30 gm) all-purpose (plain) flour
1 cup (240 ml) whole milk
1/4 cup (60 ml) heavy cream (about 35%)
1 cup (2 sticks) (8 oz) (225 gm) unsalted butter, cool but not cold, cut into ½-inch (15 mm) cubes
1 teaspoon (5 ml) pure vanilla extract
In a medium, heavy-bottomed saucepan, whisk the sugar and flour together. Add the milk and cream and cook over medium heat, whisking occasionally, until the mixture comes to a boil and has thickened, 10 to 15 minutes.
Transfer the mixture to the bowl of a stand mixer fitted with the paddle attachment. Beat on high speed until cool, at least 7 minutes. (You can speed up the process by pressing bags of frozen berries or frozen corn against the sides and bottom of the mixing bowl.) Reduce the speed to low and add the butter; mix until thoroughly incorporated. Increase the speed to medium-high and beat until the frosting is light and fluffy. You can't overbeat this mixture. Just let it go until it's nice and smooth. Add the vanilla and continue mixing until combined. If the frosting is too soft, put the bowl in the refrigerator to chill slightly, then beat again until it is the proper consistency. If the frosting is too firm, set the bowl over a pot of simmering water and beat with a wooden spoon until it is the properconsistency.
My whoopies were quite big as my son was interested in scooping out..anyways he had his fun.Wishing all a wonderful baking ……
Wishing all a Happy & Prosperous 2014 ! 🙂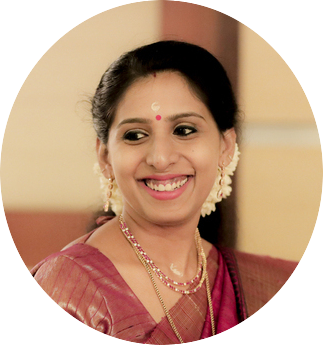 A homemaker who fell head over heels in love with food -an award-winning cookbook author, food blogger, award-winning culinary demonstrator
I have been trying to update my food court since last month and the moment to write out came today.It was a total hectic month with my kids down with sickness and the happy moment was a write up  on me in a magazine called FWD LIFE(march 2012 issue).Heres the link to the online issue of the magazine(page 58)http://www.fwdlife.in/emagazine/march2012.html
To celebrate this how about a cookie recipe?Its a very rich  Oats and Coconut  cookie recipe for my foodies to munch on..:D
Coconut and Oats Cookies
2 cups of all purpose flour
1 cup of dessicated coconut
1 cup of Cornflakes
2 cups of oats
780gms of sugar
1/2 kg of margarine
50 ml of honey
100ml milk(hot)
20g baking soda
3g baking powder
1 1/2 tsp of vanill aesssence
25g of glucose powder
25g of milk powder
1/2 cup of broken cashew nuts
Preheat oven to 170degree Celsius.
Mix all the dry ingredients in a bowl and mix together.
In an other bowl mix margarine, sugar,honey till well blended.
Stir baking soda into the hot milk and blend it with the  margarine mix.Fold in the
dry ingredients  and make small balls.
Place them on  a baking tray and bake for about 25 minutes.
Let them cool and store in an airtight container.
Munch on your healthy cookies!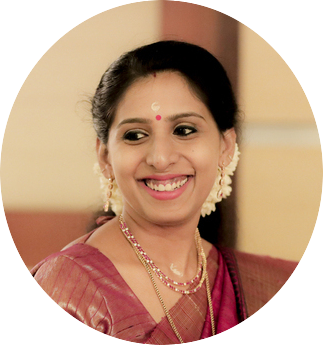 A homemaker who fell head over heels in love with food -an award-winning cookbook author, food blogger, award-winning culinary demonstrator
I'm so happy that Srivalli chose Khara biscuits of Iyengar bakery(Karnataka special) as this months ICC.If you are looking for something to munch of  with a hot cup of tea when its raining..this biscuit is perfect with the spice of chillies and the aroma of cilantro.The best part is that these cookies can be stored in airtight containers for about 4 days.
My husband was quite addicted to these biscuits..guess its bcz he craves masala biscuits…:)
Here's the recipe
Iyengar bakery Khara biscuit


2 cups of all purpose flour
1/3 cup softened butter
5-6 green chilies chopped
4 tsp sugar
1tsp salt
coriander leaves/cilantro a few twigs chopped
2-3 tbsp yogurt(i used 4 tbsp yogurt)
Preheat oven to 160 degree
Prepare the baking tray with an aluminium foil sheet smeared by a few drops of vegetable oil/cooking spray.
Whisk the flour and salt together in a bowl.
In an other bowl beat the sugar and butter till creamy.Now add in the yogurt.
Mix in the flour(you will have to use your hands ) and incorporate well to make a dough.
Do not use too much of pressure.
Roll the dough into 1/4 inch thickness and cut out round shapes with a cookie cutter.
Line them in the prepared tray and bake for about 18-20 minutes.
If you want more crispier biscuits you can bake for a few for minutes.
Cool them on a wire rack and transfer into airtight containers.
Happy Munchhing..!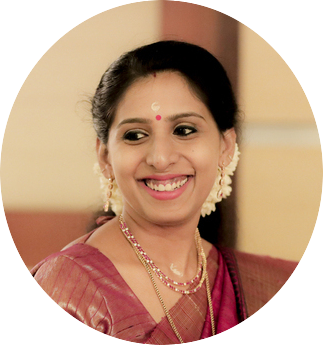 A homemaker who fell head over heels in love with food -an award-winning cookbook author, food blogger, award-winning culinary demonstrator
This months punch ..Wheat Almond Cookies.. was chosen by Ria  from Manjula's Kitchen .If you are in a mood to bake out cookies super quick and simple this is the best recipe.My modifications to the recipe was that I added almond meal to the dough  in lieu to the sliced almonds and topped the cookies with almonds.I did lessen the sugar to about 3 tbsps.
Here's the recipe for this crunchy delight..
EGGLESS WHEAT ALMOND COOKIES
1 cup Whole wheat flour
1/2 cup castor sugar
1/4 tsp salt
1/4 tsp elaichi coarsely powdered
1/2 cup Butter
2 tbsp milk
Preheat the oven to 360 degrees farenheit.
In a bowl mix flour,sugar,salt,sliced almonds and cardamom powder.
Add soft butter and milk to the mix and knead it into a soft dough.
Divide the dough into 24 equal parts and roll them into balls.
Press each ball between palms tp half inch thickness and place them on cookie sheets about an inch apart.
Bake for 18 mins till light brown.
Let cookies cool for about 2 to 3 mins before taking them off the cookie sheets
Store the cookies in an airtight container and ..MUNCH on 🙂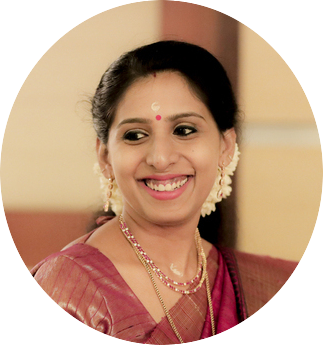 A homemaker who fell head over heels in love with food -an award-winning cookbook author, food blogger, award-winning culinary demonstrator
This months DB was quite a yummy challenge ..thanks to Mallory of Sofa In the Kitchen.The month of Feb has been quite tiring after my sons birthday, they were both infected by chicken pox.So I was lagged up in my posts..
This months challenge was Panna cotta and Florentine cookies.For the Panna cotta my first choice of fruit was strawberries..but when I looked through my window and saw the ripe tree tomatoes in my garden I dropped the strawberry idea .
HONEY PANACOTTA
1 cup  milk
1 tablespoon  unflavored powdered gelatin
3 cups whipping cream
1/3 cup  honey
1 tablespoon  granulated sugar
pinch of salt
Pour the milk into a bowl or pot and sprinkle gelatin evenly and thinly over the milk . Let it stand for 5 minutes .

Pour the milk into the saucepan and place over medium heat on the stove. Heat this mixture until it is hot, but not boiling, about five minutes whisking a few times.

Next, add the cream, honey, sugar, and pinch of salt. Making sure the mixture doesn't boil, continue to heat and stir occasionally until the sugar and honey have dissolved 5-7 minutes.

Remove from heat, allow it to sit for a few minutes to cool slightly. Then pour into the glass or ramekin.

Refrigerate at least 6 hours or overnight. 
TREE TOMATO GELEE
1/4 cup  granulated sugar
1½ teaspoons  unflavored powdered gelatin
Sprinkle gelatin over water.

Place fruit and sugar in a small saucepan and simmer until sugar has dissolved. Now mix the gelatin into the tree tomato mixture and stir until gelatin has dissolved.
Remove from heat and allow to cool 

Now layer it with the panacotta in the glass.After layering with the gelee refrigerate it for 45 minutes.
The Oatmeal Florentine cookies were a mere delight for my kiddos. :)It was super Crunchy!
OATMEAL FLORENTINE COOKIES

2/3 cup  unsalted butter
2 cups quick oats
1 cup  granulated sugar
2/3 cup plain (all purpose) flour
1/4 cup  dark corn syrup
1/4 cup  whole milk
1 tsp  vanilla extract
pinch of salt
1½ cups  dark or milk chocolate

Preheat oven to moderately hot 190°C. Prepare your baking sheet with silpat or parchment paper.
Melt butter in a medium saucepan, then remove from the heat.
To the melted butter add oats, sugar, flour, corn syrup, milk, vanilla, and salt. Mix well. Drop a tablespoon full, three inches apart, onto your prepared baking sheet. Flatten slightly with the back of your tablespoon, or use a spatula.
While the cookies are cooling melt your chocolate until smooth either in the microwave or by double boiling method. 
Peel the cookies from the silpat or parchment and place face down on a wire rack set over a sheet of wax/parchment paper 
Spread a tablespoon of chocolate on the bottom/flat side of your cookie, sandwiching another (flat end) cookie atop the chocolate.
Wishin u all a crunchy creamy baking :)!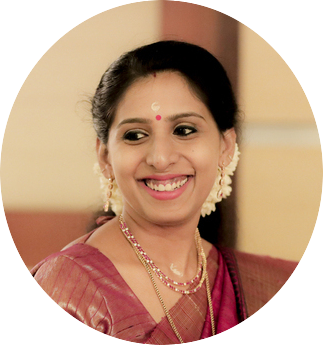 A homemaker who fell head over heels in love with food -an award-winning cookbook author, food blogger, award-winning culinary demonstrator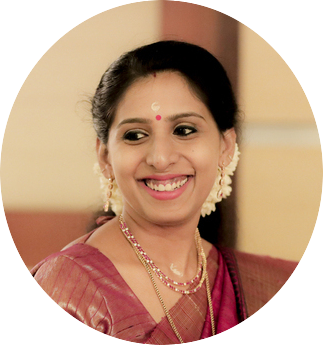 Hi! I am Nimi Sunilkumar…an award winning cookbook author /culinary demonstrator/freelance writer / food photographer/food blogger …spiced with the flavors of food..
Search for posts ..
Instagram
Instagram has returned invalid data.
Visits!!