Wheat Almond Cookies for this months Sweet Punch!
This months punch ..Wheat Almond Cookies.. was chosen by Ria  from Manjula's Kitchen .If you are in a mood to bake out cookies super quick and simple this is the best recipe.My modifications to the recipe was that I added almond meal to the dough  in lieu to the sliced almonds and topped the cookies with almonds.I did lessen the sugar to about 3 tbsps.
Here's the recipe for this crunchy delight..
EGGLESS WHEAT ALMOND COOKIES
1 cup Whole wheat flour
1/2 cup castor sugar
1/4 tsp salt
1/4 tsp elaichi coarsely powdered
1/2 cup Butter
2 tbsp milk
Preheat the oven to 360 degrees farenheit.
In a bowl mix flour,sugar,salt,sliced almonds and cardamom powder.
Add soft butter and milk to the mix and knead it into a soft dough.
Divide the dough into 24 equal parts and roll them into balls.
Press each ball between palms tp half inch thickness and place them on cookie sheets about an inch apart.
Bake for 18 mins till light brown.
Let cookies cool for about 2 to 3 mins before taking them off the cookie sheets
Store the cookies in an airtight container and ..MUNCH on 🙂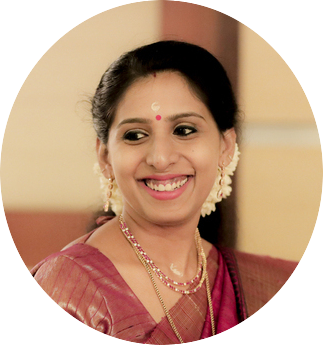 A homemaker who fell head over heels in love with food -an award-winning cookbook author, food blogger, award-winning culinary demonstrator