About me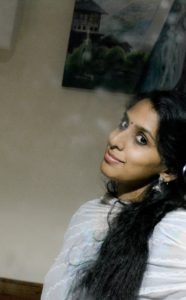 Hey! I'm Nimi Sunilkumar and I hail from the state of Kerala in the southwest part of India. An award-winning cookbook author and culinary historian /award-winning culinary demonstrator /freelance writer/food photographer/a part-time food blogger and to cream the cake I'm a mother to two boys.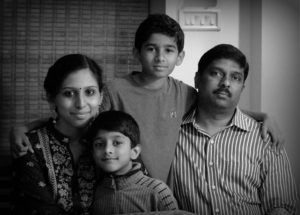 My tryst with the world of food took a serious twist when I had stepped into the shoes of a homemaker. Although I had learned Electronics and communications I am now in a profession that has nothing much to relate to. I started cooking seriously after my marriage ..and what would you think would have been the reason? My beloved husband SK …who could easily pick up the title of the best food critic in this world ..as it was quite challenging to get him to stop complaining about what was cooked. As the complaints started choking up , I thought .."Hmm..Let me see if I can actually make him eat what I cook " 😀 😀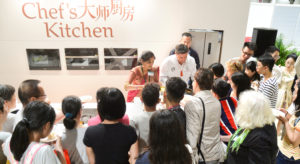 My trials, errors with the passion for cooking swirled up a completely different world for me. A space that was created to feed my soul, to feed my passion with my love for food. .SK and I would be the opposite poles on most issues except for food. I started my blog in 2009..but was not quite into blogging cuz I was busy in the compiling of my cookbook. My book was released in 2010. After the release, I did a few culinary workshops and in Jan 2012 I opened up my very own "Nimi's Lip Smacking Cooking Classes" in Munnar.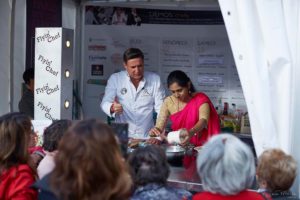 I have authored three cookbooks. "Lip smacking dishes of Kerala" and "4'o' clock temptations of Kerala" are my second and third cookbooks on authentic Kerala cuisine. For the second edition of my first book "Lip Smacking dishes of Kerala", the book won the title "3rd Best local cuisine book in the world" representing India from 187 countries at the Gourmand world cookbook awards held in Beijing , China in 2014 .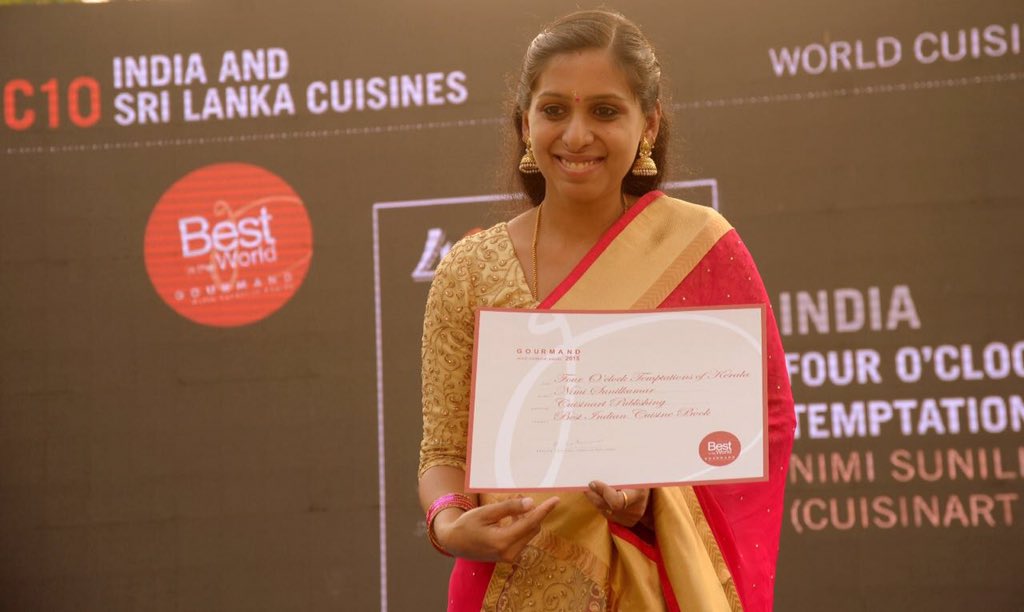 "4 o' clock temptations of Kerala" is won the title of
"Best Indian Cookbook in the World" from 209 countries for the Gourmand world
cookbook awards 2015-16 held in Yantai, China.
Have been representing the authentic flavors of India through show kitchens at different fairs . Have exhibited my books at the Frankfurt world book fair. I received the "Best Show Kitchen Award " representing India during this year's "Gourmand Awards 2019" held in Macao. I was selected for the show kitchen that I had showcased at the "Village International de la gastronomie "during the Gourmand world summit in March 2019 in Paris.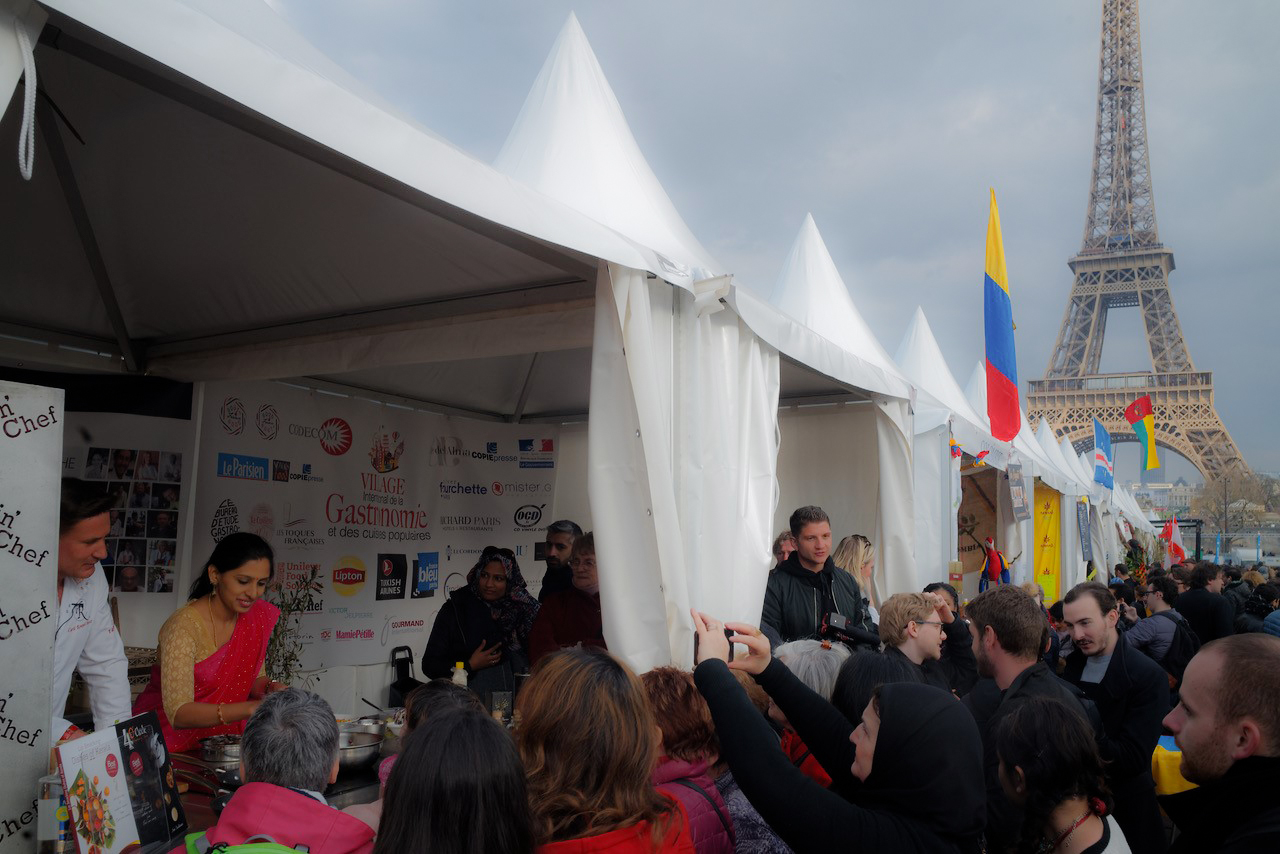 The cooking classes mainly focus on Traditional Kerala cooking. In April 2012, I joined HRS as a Culinary teacher for the school kiddos and moved into taking care of the lunch menu for the kids at school ….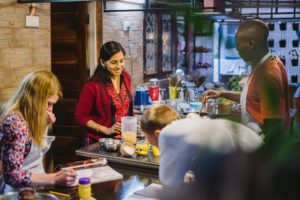 The rest of the pic is as you all see with my family , books , passion, and classes, all in a packed up routine…in the Merry go round!;)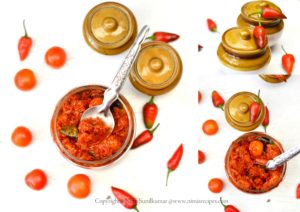 The photos that you see here in my space have all been styled and photographed by myself. My Click -o- machine is Nikon SLR D5200
Feel free to send in your valuable comments to my posts!
You can mail me on
Ph:+91 9447330773