I have been working on posting on my .com for the past days.This post for basically to be put up on my blog but it lagged from all the way from September to November.As its said that 'better late than never'..heres my post on Emapanada Gallegas.
Empanada is a basically stuffed bread that' s been baked or fried out .The roots of Empanadas lie in Spain & Portugal…though there are many variations in many countries.This post is dedicated to the DB challenge for September.Thanks to Patri for the awesome recipe.:)
Empanada Gallega
For the crust:
Ingredients
5-1/3 cups  bread flour
2 cups  of lukewarm water (about 85°F/30ºC), approximately
1 tablespoon fresh yeast
2 teaspoons  salt
4 tablespoons  oil
1 large egg, for egg wash
Sift the flour into a big bowl and make a well in the middle. Rub the yeast in with your fingers.In a small bowl, mix the water and the salt.Now, using your fingers or a wooden spoon, start adding the water and mixing it with the flour-yeast mixture. Keep on working with your fingers or spoon until you have added enough water and all the flour has been incorporated and you have a messy ball of dough.On a clean counter top, knead the dough for approximately 10 minutes.Clean and oil the big bowl you used for mixing and place the kneaded dough in it. Cover it with a napkin or piece of linen and keep it in a warm, drought-free place for approximately 40 to 50 minutes.Once risen, turn the dough back into a floured counter and cut it in half. Cover one half with the napkin to prevent drying.Spread the other half of the dough using a rolling pin. You can use a piece of wax paper over the counter, it will make it easier to move the dough around. Depending on the shape of your oven pan or cookie sheet, you will make a rectangle or a round.Now, the thinness of the dough will depend on your choice of filling and how much bread you like in every bite. For your first time, make it about 3mm thin (about 1/10th of an inch) and then adjust from that in the next ones you make.
For the filling:
3 medium sized Onions chopped
1 tbsp of ginger & Garlic chopped
5 green chillies finely chopped
2 cup of cooked shredded chicken
1/2 tsp turmeric powder
2 tsps of black pepper powder
1 tsp garam masala powder
curry leaves chopped
coriander leaves chopped
In a pan pour about 2 tbsps of oil,saute the ginger & garlic with the chopped onions till translucent.Add in the green chillies,and stir for a few minutes.Now add in the powders& chicken .drizzle oil on the sides of the pan stir fry the chicken mix with salt.Add 1/2 tsp of garam masala, coriander & curry leaves  before turning of the flame.
Assembling
If you haven't used wax paper, either lightly flour or line with wax paper your pan or tray.Cover the base and sides with the dough. Using the rolling pin or a knife, cut the extra dough.Place the filling, making sure it is cold and that all the base is covered. Using a hot filling will make the bottom layer of the empanada become soggy. Be careful to avoid adding too much oil from the filling, try to make it as "dry" as possible.Start preheating your oven to moderate 350°F/180ºC/gas mark 4.Take the other half of the dough and spread it out to the same or less thinness of the base. You can use a piece of wax paper for this too. Take into account that this "top" dough needs to be smaller around than the bottom, as it only needs to cover the filling.If not using wax paper, move carefully the top to cover the filling. If using wax paper, transfer the dough, turn upside down, cover the filling and gently peel off the wax paper.Using your fingers, join bottom and top dough, when you have gone all the way around, start pinching top and bottom together with your thumb and index finger and turning them half way in, that way you end up with a rope-like border.When you are finished, make a 1 inch hole in the middle of the top layer. This will help hot air exit the empanada while it's baking without breaking the cover.Using a fork, prick the top layer or, using scissors, make snips that go all the way through the top layer.In a small bowl, beat an egg and add a tbsp of cold water. With the pastry brush, paint the top of the empanada with the egg wash. Place the empanada in the oven and bake for about 45 minutes. Check that the bottom part is done.
I made different shapes of empanadas..and loved simply baking them..Hope u too enjoy this Empanada Ride!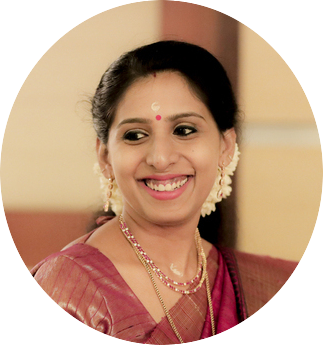 A homemaker who fell head over heels in love with food -an award-winning cookbook author, food blogger, award-winning culinary demonstrator
On the 30th of last month I had yet another wonderful experience with the HRS team!I was invited to put up a food stall for the classes VI to XII.The best part of the whole show was that this was a fundraiser for arranging scholarship for the kids.
Black forest Gateau
The foodies on my food stall were..Black Forest Gateau,Ice cone surprises,Rainbow cake,Avocado banana smoothie,Chicken Pathiri ,Tapioca n Fish cutlets and Velvet cupcakes with butter icing..
It was a lovely day that I spend with the wonderful kids.With the kids in action ,I really missed my school days.The staff of Hrs also had a wonderful array of games and food stalls!
       For me the 8th of June was a profound day that unfolded an enchanting experience with the kids of  The High range School ,Munnar.I must say I was a bit nervous on how I was to share my culinary skills with the kindergarten kiddos.
       The faculty of HRS gave me a warm welcome..in words it was splendid!As my workshop students were kg students I made a colorful cake for them to inaugrate the workshop "Kids delight time 2010".
The recipes popped up for the visual  interactive treat were Homemade Peanut Butter , Mini Milk Buns and Cut out Cookies.
The happy cooking pouches
Special thanks goes to Santosh Sir,Sheila ma'm ,Flory ma'm and Usha Rani ma'm for their heartfelt support.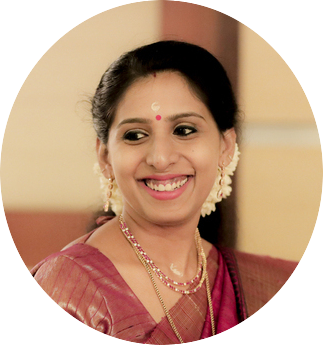 A homemaker who fell head over heels in love with food -an award-winning cookbook author, food blogger, award-winning culinary demonstrator
2 drops of cardamom extract
In a bowl beat the eggs well adding sugar.

When the sugar dissolves add the flour,milk,baking soda and baking powder,mixing them well with a blender to get a semi thick batter which has pouring consistency.

Stir in the cardamom drops.

Heat oil in an unniyappam pan , pour the batter in to the depressions and fry them out till they turn light golden on both sides.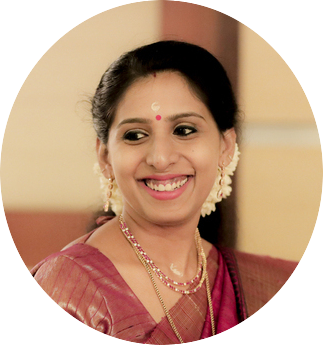 A homemaker who fell head over heels in love with food -an award-winning cookbook author, food blogger, award-winning culinary demonstrator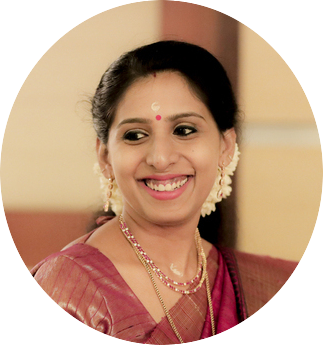 A homemaker who fell head over heels in love with food -an award-winning cookbook author, food blogger, award-winning culinary demonstrator
My 5 and 2 year old pranksters rarely keep me on my feet.At times they make my kitchen lab a disaster with their helping hands on cooking..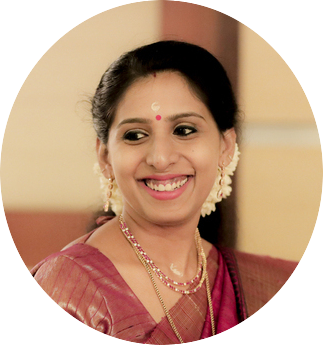 A homemaker who fell head over heels in love with food -an award-winning cookbook author, food blogger, award-winning culinary demonstrator