Woohoo..with Whoopie pies for DB!
December has been an awesome month for me with a rocking news that actually blew out my mind.Its my passion for Cooking that drove me into writing my book Lip Smacking Dishes of Kerala .I have put my heart and soul in the making of the book…giving life to every single page. Im so happy to share the news that my book is the Winner of THE BEST LOCAL CUISINE BOOK IN INDIA for the GOURMAND WORLD COOKBOOK AWARDS 2013 to be held at Beijing in May 2014 and is eligible to compete for THE BEST LOCAL CUISINE BOOK IN THE WORLD. A big thanks to all my friends and family for your support ,blessings and prayers…………………..
This months challenge for the Daring Bakers was Whoopie pies.It was between a cake and cookie.It was fun baking as my assistant was actually my younger one.It was his choice that we bake Vanilla Whoopie pies.Heres the recipe……..
Whoopie Pies
2 ¾ cups(660 ml) (11-2/3 oz) (330 gm) flour
1 teaspoon (5 ml) (5 gm) baking soda
¾ teaspoon (3¾ gm) baking powder
¾ teaspoon salt
½ cup (1 stick) (4 oz) (115 gm) butter, softened
1 1/3 cups (320 ml) ( (10-2/3 oz) (300 gm) granulated sugar
2 teaspoons (10 ml) vanilla
1 large egg
2/3 cup (160 ml) buttermilk
Whisk flour, baking soda, baking powder and salt in a bowl. In a separate bowl, beat butter,
granulated sugar and vanilla with a mixer on medium-high speed until fluffy; beat in the egg. On low speed, beat in the flour mixture in 3 batches, alternating with the buttermilk in 2 batches; beat until just combined.
Line 2 baking sheets with parchment paper. Scoop 16 mounds of batter onto the baking sheets, about 2 inches (50 mm) apart (about 2 tablespoons (30 ml) batter per cookie); gently form into rounds with damp fingers and smooth the tops. Refrigerate until firm, about 30 minutes. Preheat the oven to moderately hot 400°F/200°C/gas mark 6. Bake the cookies until they spring back when pressed, 10 to 12 minutes. Cool 5 minutes, then remove to a rack to cool completely
Vanilla filling
Ingredients
1 cup (240 ml) (8 oz) (225 gm) granulated sugar
1/4 cup (60 ml) (1 oz) (30 gm) all-purpose (plain) flour
1 cup (240 ml) whole milk
1/4 cup (60 ml) heavy cream (about 35%)
1 cup (2 sticks) (8 oz) (225 gm) unsalted butter, cool but not cold, cut into ½-inch (15 mm) cubes
1 teaspoon (5 ml) pure vanilla extract
In a medium, heavy-bottomed saucepan, whisk the sugar and flour together. Add the milk and cream and cook over medium heat, whisking occasionally, until the mixture comes to a boil and has thickened, 10 to 15 minutes.
Transfer the mixture to the bowl of a stand mixer fitted with the paddle attachment. Beat on high speed until cool, at least 7 minutes. (You can speed up the process by pressing bags of frozen berries or frozen corn against the sides and bottom of the mixing bowl.) Reduce the speed to low and add the butter; mix until thoroughly incorporated. Increase the speed to medium-high and beat until the frosting is light and fluffy. You can't overbeat this mixture. Just let it go until it's nice and smooth. Add the vanilla and continue mixing until combined. If the frosting is too soft, put the bowl in the refrigerator to chill slightly, then beat again until it is the proper consistency. If the frosting is too firm, set the bowl over a pot of simmering water and beat with a wooden spoon until it is the properconsistency.
My whoopies were quite big as my son was interested in scooping out..anyways he had his fun.Wishing all a wonderful baking ……
Wishing all a Happy & Prosperous 2014 ! 🙂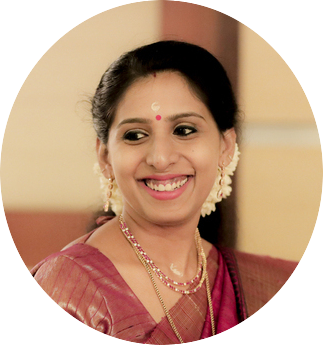 A homemaker who fell head over heels in love with food -an award-winning cookbook author, food blogger, award-winning culinary demonstrator