Fruity choco muffins with a punch!
Hi foodies..I'm back after my holiday break.July has been a month with heavy rains in Munnar.The holidays fly by with ease and I'm all over again in my busy bee schedule. Today's  post goes out to the Sweet punch team.The recipe for this month sought out for strawberries..but the sad prt was that I couldnt get hold of any to pop into my batter.So I thought of giving it a bit of twist.If you love a fruit blast for your kids heres one Banana Apple choco muffins..
Banana Apple Choco Muffins



1/2 cup unsaltedbutter

, melted
1 teaspoon vanillaextract
2 large ripe bananas

, mashed (about 1 cup)
1 cup of apple 

cut into bite sized pieces
2 1/4 cups all-purposeflour
1 1/2 teaspoonsbaking powder
1 teaspoon ground cinnamon
Preheat oven to 350 degrees F . Place a rack in the center of the oven. Line a muffin pan with paper liners .

In a small saucepan melt the butter. Let it  cool to room temperature.
In a medium sized bowl whisk together the eggs, vanilla extract,milk and mashed banana. Add the melted butter and stir to combine.  
In another large bowl combine the flour, sugar, baking powder, baking soda, cinnamon, and salt. Gently fold in the choco chips and apple pieces coated with flour. Add the wet ingredients to the dry ingredients and stir only until the ingredients are just combined. Do not over mix the batter . 
Divide the batter into muffin cups and  bake them  until a tester inserted in the center of a muffin comes out clean, about 20 to

25 minutes

. Transfer to a wire rack to cool. 
Hopin u all will enjoy this Muffin break!:D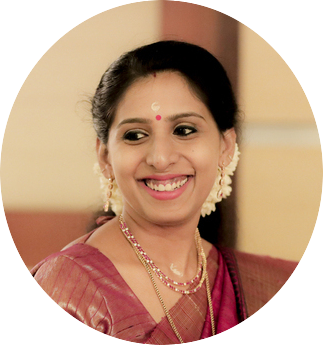 A homemaker who fell head over heels in love with food -an award-winning cookbook author, food blogger, award-winning culinary demonstrator