Christmas bells n Scones!!!
There's the end of another year….. 2014 is slowly winding up..and it's time for new resolutions !!!! .The holidays for Christmas have started ….break till the 5th of Jan 2015 when the new term is going to start off at school .My elder one Surji is off enjoying his break with his cousins at his father's house and Siva with me my nonstop blabbering companion. It's better to hear that my health is catching up from last week's review at the doc..but the craziest thing is when everyone who meet up with me after a few days have been asking me , "Oh Nimi u seem to be enjoying your break from school ..You have put on weight!!!" Ha! And the actual truth I feel quite bloated up and tired …an effect from the medications. A worried me asks my doc once in a while ..if I would become my actual self ..She smiles and says …."all will be well once the course is completed!!"Hmm ….Hope for the best ! So before I get too lazy and sleepy in writing this post ..let me hop on to the recipe of Scones…and thank u Sylvia….here's picking out and trying recipes from your book 😉
Scone is a single serving cake or quick bread. They are often lightly sweetened and are occasionally glazed. These are different from the normal sweet buns which are normally made from yeast. There are different types of scones and the variants differ from the places .In some countries they also have the savory scones. Scones are normally served with tea or coffee.
Scones
2015-12-05 20:06:45
Nutrition Facts
Amount Per Serving
* Percent Daily Values are based on a 2,000 calorie diet. Your Daily Values may be higher or lower depending on your calorie needs.
Ingredients
200ml fresh cream
3 cups of flour
1 ½ tsp salt
4 ½ tsp of baking powder
1 cup lemonade
Flour for dusting
For Lemonade
1 ½ cup of water
4-5 tbsp of sugar
Juice of 3 lemons
Instructions
 To make the lemonade first boil water, stir in sugar till it dissolves well and then
remove from heat.
 Let the syrup cool and mix in the lemon juice and keep aside.
 Sift the flour, baking powder and salt twice into a bowl.
 Make a well in the center and pour in the lemonade and cream.
 Use wooden spoon and slightly fold in to make slightly sticky dough.
 Dust flour on your counter; roll the dough slightly mixing the dough to keep it from
sticking.
 Pat out the dough about 4cm thick with your hands, sprinkling flour when kneaded.
 Use a scone cutter or a circle shaped cutter to cut out circles.
 Place these shapes on to a baking tray and leave them to rise for about 10 minutes.
 Preheat oven to 230 degree Celsius and bake these scones for about 15-20 minutes
or until they are golden in colour.
 Eat them warm /cold topped with jam, butter or cheese.
Adapted from Nimi's Culinary Ventures
Adapted from Nimi's Culinary Ventures
Nimi's Culinary Ventures https://nimisrecipes.com/
Another addition to all the news that I have shared up ….have started writing a weekly culinary venture column with Mathrubhumi Nagaram newspaper(a Malayalam newspaper) in the name "Nimi's Kitchen!"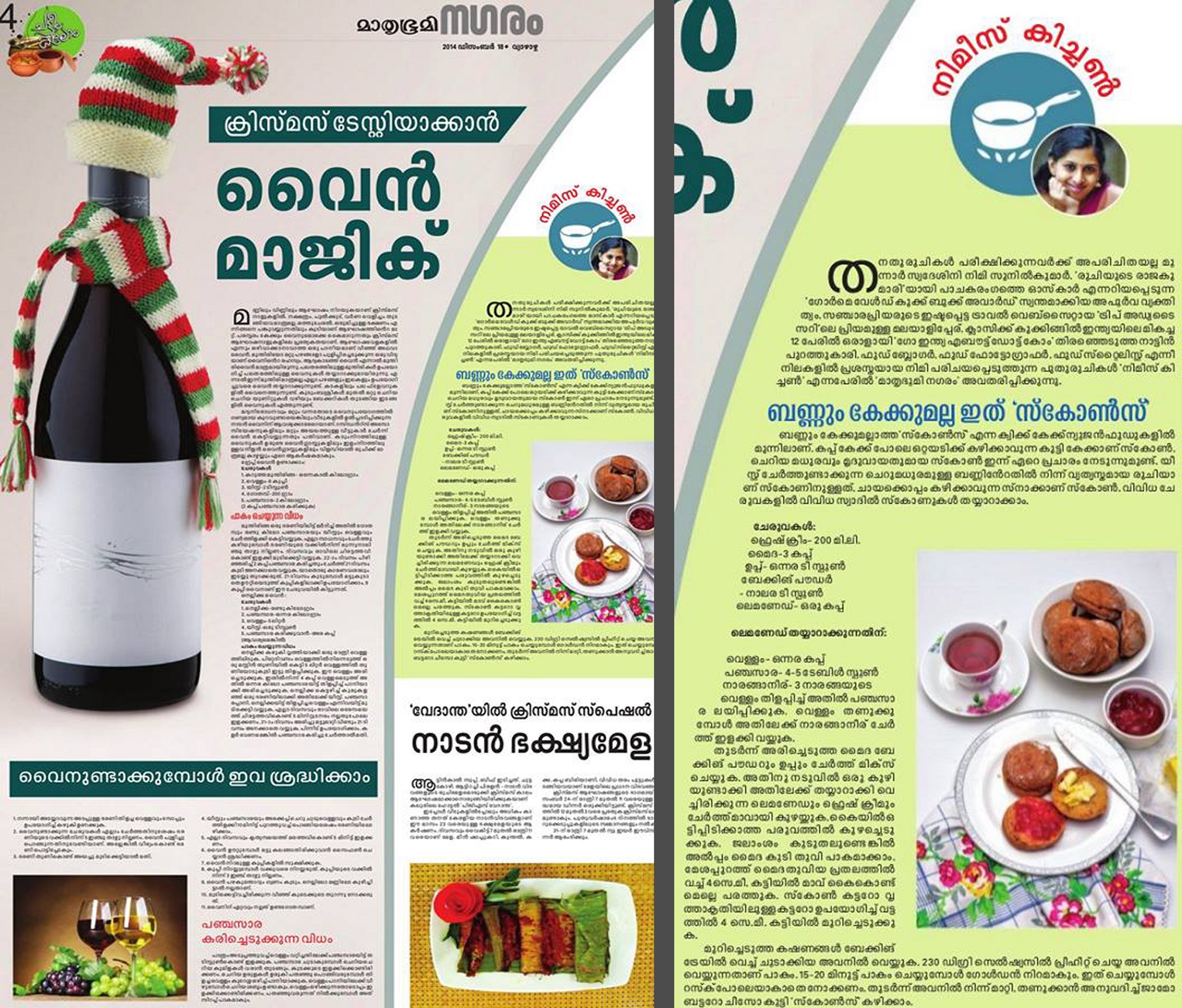 So Wishing all a very Merry Christmas!!!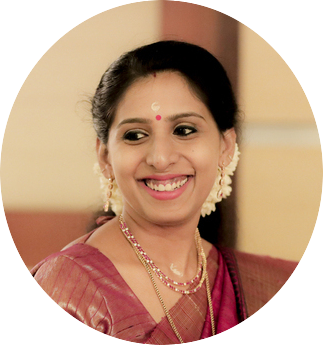 A homemaker who fell head over heels in love with food -an award-winning cookbook author, food blogger, award-winning culinary demonstrator