Koki- The Sindhi bread & my food journey !!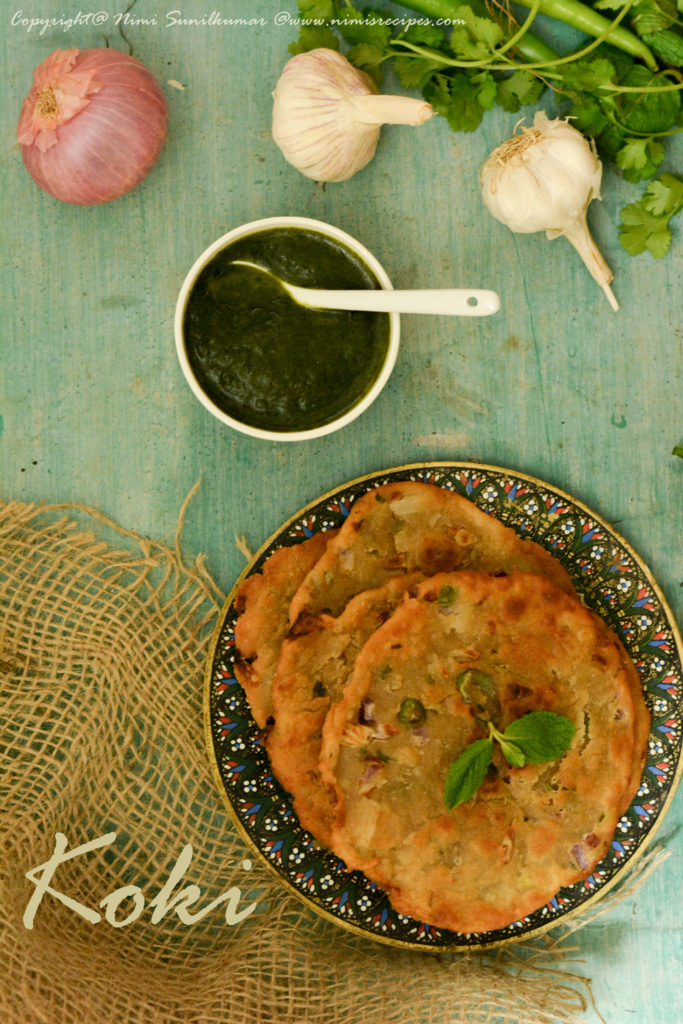 India being a country with remarkable diversity has always been the abode to a rich culinary heritage .As a child I always fancied our motherland not sure if it was of me being born and brought up outside India . The vacations were always days that I would wait for our trips to India . Indian cuisine in itself is so vast that you can never get tired exploring .The huge regional diversities from states , to borders to homes is just unbelievable .
With this new post I would also like to share the officially launch my you tube channel "Nimi's Recipes ".This is an attempt to give a breath of life to some of the recipes that I have loved trying ..Hoping to have your support !!
The recipe that I wanted to introduce today is a Sindhi bread -"Koki". This Sindhi breakfast is a really good combination with green chutney .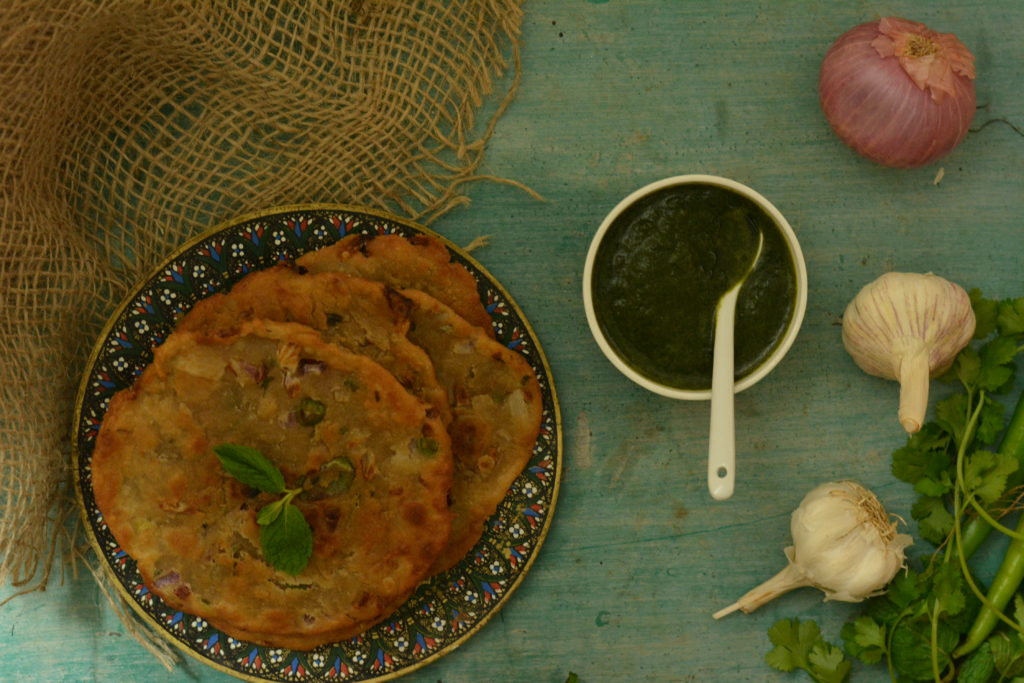 Koki Roti
2017-05-09 16:21:40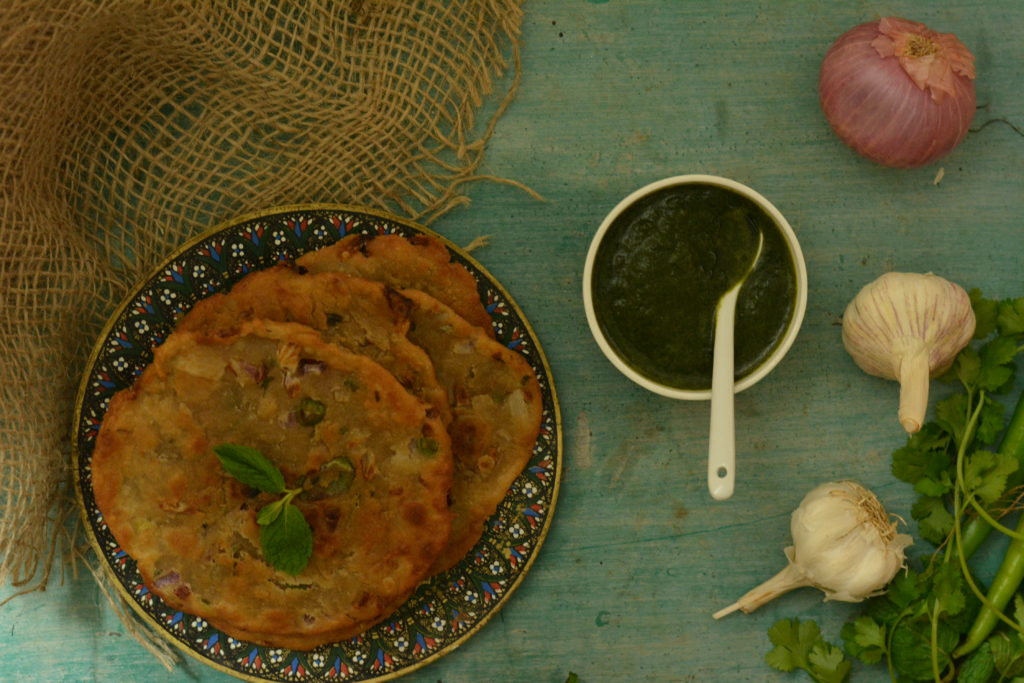 Nutrition Facts
Amount Per Serving
* Percent Daily Values are based on a 2,000 calorie diet. Your Daily Values may be higher or lower depending on your calorie needs.
Ingredients
4 cups whole wheat flour
2 large onions chopped
4 green chilies chopped
3 tbsp fresh coriander leaves finely chopped
2 tsps cumin seeds
2 tsps pomegranate seeds
Salt to taste
Oil for shallow frying
Instructions
In a bowl mix all ingredients except for oil and add water to knead it into a firm dough .Cover the bwl and set aside for about 10-15 minutes .
Divide the prepared dough into small balls and shape into thick flat patty .Place patties on a warm griddle and roast both sides on a very low heat .Roll these patties into slightly thick round discs and shallow fry in oil , turning to cook both sides.Serve the koki roti with green chutney .
Nimi's Culinary Ventures https://nimisrecipes.com/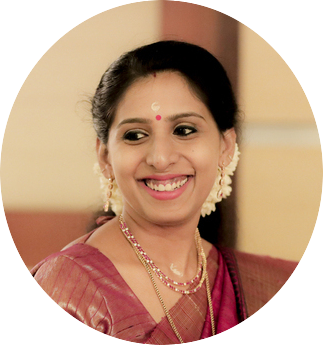 A homemaker who fell head over heels in love with food -an award-winning cookbook author, food blogger, award-winning culinary demonstrator