Celebrate this onam with Pumpkin Payasam!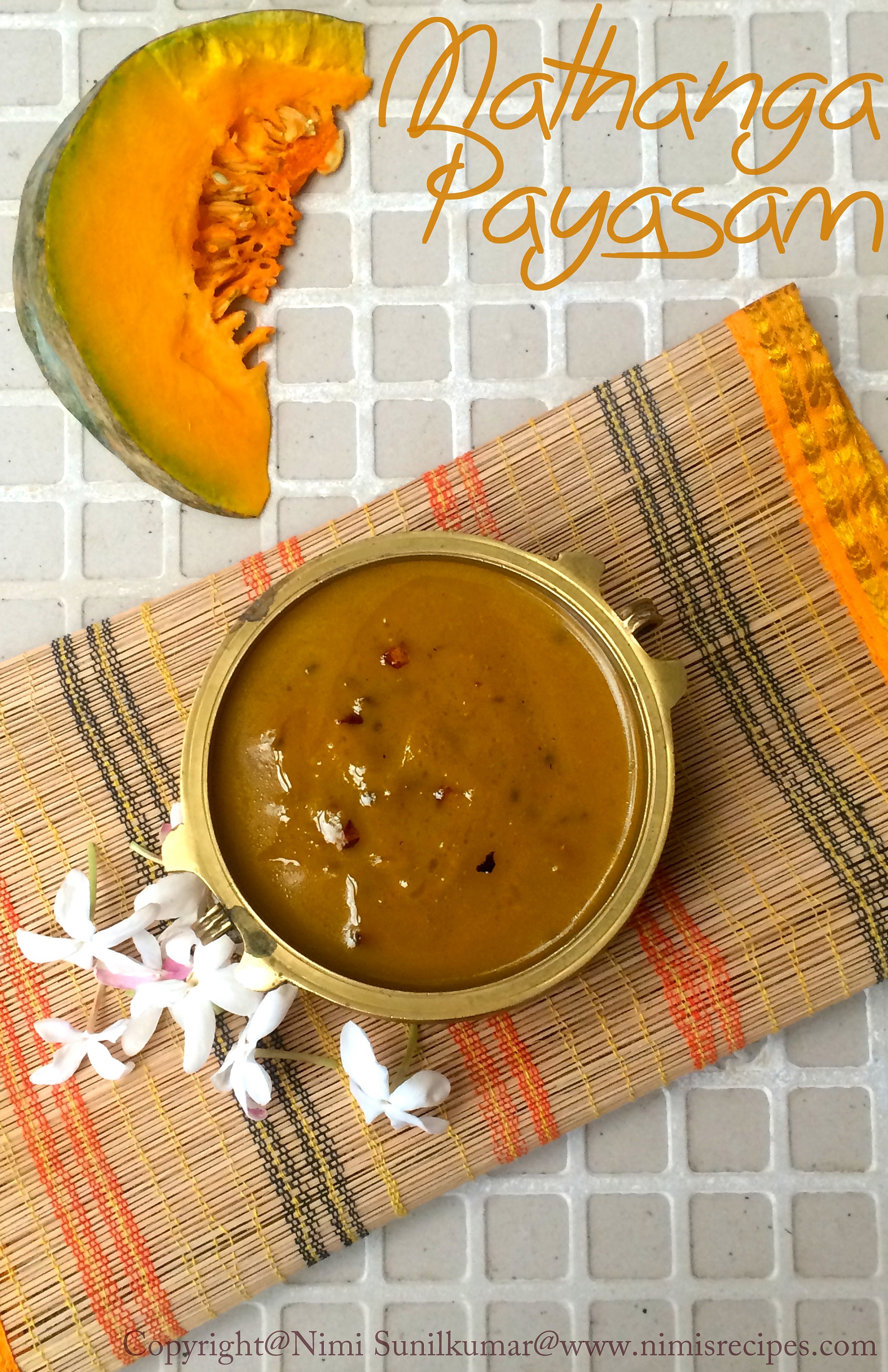 Onam holidays have started a break of ten days Onam being the state festival of our Gods own country titled Kerala! All over the state of Kerala, festive rituals, traditional cuisine, dance and music mark this harvest festival. The ten day Onam festival is celebrated floral carpets, traditional dance forms , onam sadhya-the feast on banana leaf, boat race….At school we had the teachers day and onam celebrations on adjacent days.The Thiruvonam day..the tenth day and the most sacred day of the celebrations…..its great fun all members in the family get together ,friends and relatives all ..the onamsadhya is prepared and served on the banana leaf with different curries , rice and desserts. This Onam I wanted to post the recipe of a special payasam .Payasam is basically the dessert that's served after the feast. Today's post is Mathanga Payasam /Pumpkin Payasam..
Mathanga payasam / Pumpkin Payasam
2015-11-29 16:01:08
Nutrition Facts
Amount Per Serving
* Percent Daily Values are based on a 2,000 calorie diet. Your Daily Values may be higher or lower depending on your calorie needs.
Ingredients
2 cups of pumpkin cubes (de skinned &deseeded)
3/4 cup of jaggery syrup
2 cups of thin coconut milk
1 cup of thick coconut milk
2 cardamoms crushed
4 tbsp of sago cooked in water
2 tsp of ghee
For Garnish
2 tsp of coconut pieces
2 tsp of cashews and raisins
Ghee for frying
Instructions
 Cook the pumpkins in water, sieve and blend into a smooth paste.
 Heat ghee in a heavy bottomed vessel and fry the pumpkin paste for about 5-10
minutes on medium flame.
 Mix in the jaggery syrup and keep on stirring.
 Let the jaggery syrup blend well in to the mix and then pour the thin coconut milk and
continue stirring.
 Add in the cooked sago balls and cardamom.
 When the milk starts thickening, pour in the thick milk and when it is on the verge of
simmering, turn off the flame.
 Fry out the coconut pieces in ghee along with the raisins and cashews and garnish
the pudding.
Adapted from Nimi's Culinary Ventures
Adapted from Nimi's Culinary Ventures
Nimi's Culinary Ventures https://nimisrecipes.com/
Serve it warm or cold and enjoy this onam !
It was while writing this post , I was reminded of a website I stumbled on to while browsing on apps that help you order food online in India.It has got everything that a foodie would want to devour from mughlai cuisine to south indian to pizzas..With a userfriendly interface and a catchy name "Foodpanda"
They cover most cities in India and when you have the app on your phone its pretty much more easier. Theres also city based pages like for Bangalore , Mumbai and Delhi .Well I have my foodpanda app on my phone..planning to use it once am in the listed cities. 🙂 Hope you all would find it equally handy 🙂
Being up all in festive mood,Heres the writeup on me that came up in Grihasobha Malayalam magazine (Delhi press publication)this September
So signing off for now …Wishing all a happy and prosperous onam!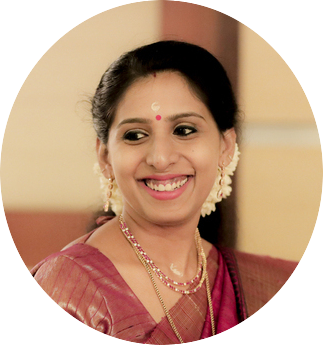 A homemaker who fell head over heels in love with food -an award-winning cookbook author, food blogger, award-winning culinary demonstrator