Basbousa -the Mediterranean delish!!
Born and brought up in Abudhabi ..I have always had my flair for the Mediterranean cuisine .I still remember how I craved for my Dads parcel of special packed food during the month of Ramadan during his night shifts.This time round when I went to a shopping mall in Cochin I pointed out to my husband the "Basbousa" telling him all stories of what it was.Back home and how could resist myself from baking it..these are some hardcore facts of being a foodie..
Basbousa is a very popular and tasty Mediterranean sweet cake. Cooked with semolina and soaked in simple sugar syrup this cake has different regional names ..in Arabic its Basbousa/Harisa , Turkey its Revani/Ravani, Lebanon its Nammoura , Armenian its Shemali … the roots or the origin of this cake is told to be Turkey .
Basbousa -the Mediterranean delish!!
2015-11-30 15:40:23
Nutrition Facts
Amount Per Serving
Total Carbohydrates
1254
g
* Percent Daily Values are based on a 2,000 calorie diet. Your Daily Values may be higher or lower depending on your calorie needs.
Ingredients
For the Syrup
1 ½ cup of sugar
1 ½ cup of water
1 tsp of rosewater
Juice of ½ lemon
For the cake batter
1 cup of semolina
1 cup of flour
1 cup of sugar
2 tsp of baking powder
2 tsp of vanilla essence
1 cup of yoghurt
3 eggs
½ cup of scraped coconut
½ cup of oil
Almonds for garnish
Instructions
 In a saucepan boil the water to make the syrup, add in the sugar and stir till it
dissolves completely.
 Mix in the lemon juice and rosewater and let it cool.
 Preheat oven at 180 degree Celsius.
 In a bowl, beat egg and sugar.
 Add in the yoghurt, oil and sieve in the flour.
 Mix in baking powder, vanilla essence and coconut.
 Transfer to a greased baking dish and bake till the cake is done or for about 30
minutes.
 Garnish with almonds.
 Pour the sugar syrup over the cake when the cake is still hot.
 Serve when cold.
Adapted from Nimi's Culinary Ventures
Adapted from Nimi's Culinary Ventures
Nimi's Culinary Ventures https://nimisrecipes.com/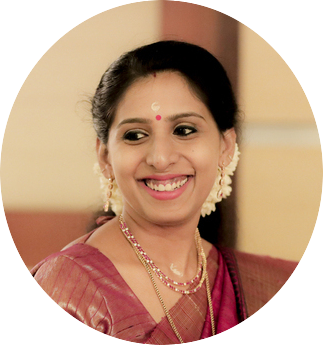 A homemaker who fell head over heels in love with food -an award-winning cookbook author, food blogger, award-winning culinary demonstrator