A scoop of vanilla with Chocolate nd Coffee..
Here in Munnar the winter is on its way with misty evenings and quite chill nights.So how have all of u been?Although 6 days late I really wanted to post in this months Sweet punch.If you love chocolate and coffee like me this recipe is a real knock out and to top all this you can have the tang of vanilla with ice cream.
So hop on to the recipe with a scoopy scoop..
Saucy Coffee and Chocolate Pudding
1 cup flour
2 tsp baking powder
2 tsp cocoa
Pinch  of salt
½ cup brown sugar
2 tbsp butter, melted
½ cup milk
1 egg, beaten
50g almonds , chopped
For the topping
½ cup brown sugar
3 tbsp cocoa
1 cup strong black coffee
 

Preheat oven to 180°C.  Sift together dry ingredients. Stir through butter, milk, egg and hazelnuts until well combined. Spoon batter into 4 ramekins. Sprinkle over brown sugar and cocoa then pour over coffee but do not stir. Bake for 20 minutes. Dust with cocoa powder or cinnamon and sugar; serve with vanilla ice cream.
So happy saucy bakin;)!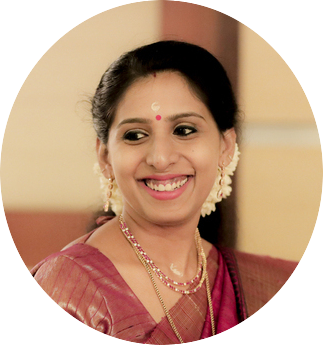 A homemaker who fell head over heels in love with food -an award-winning cookbook author, food blogger, award-winning culinary demonstrator