MUTTON KUSHKA
This recipe was shared to me by one of my friends.If you are fond of Biriyani, I bet you'll really love to taste this one. 
1/2kg Mutton pieces 
2 cups Basmati rice
4 large onions sliced
3 green chillies
1 tomato sliced
1 piece Ginger
7-8 cloves of garlic
1/2 tsp black pepper
1/2 tsp aniseed
3 cardamoms
3 cloves
a piece of cinnamon
Curry leaves
1/4 cup pudina leaves chopped
3/4 cup coriander leaves chopped
1 coconut scraped
Ghee
Oil
Salt to taste
Wash and strain the basmati rice.
Pressure cook the mutton pieces with 1/2 tsp turmeric powder ,1 tbsp kashmiri chilli powder ,salt and water.
Strain out the mutton pieces and keep aside the stock water.
In a heavy bottomed vessel  on flame ,pour 2 tbsp ghee .Fry and seperate  the strained rice.
In a mixer grind the ginger and garlic to paste form.
Extract coconut milk from the scraped coconut and mix it with the mutton stock water.
In the same vessel pour 1 tbsp ghee with 2 tbsp oil  fry the spices.Saute the onions,ginger garlic paste,green chillies(the green chillies are to be put without slitting.).Add tomatoes,curry leaves,pudina,coriander leaves and stir till an aroma comes.
Add 1/2 tsp turmeric powder,2 tsp chilli powder and 2 tsp Meat masala powder.Stir in the mutton pieces and rice.
Add 4 cups of the coconut milk stock  to the rice.
Add salt on boiling,cover the vessel with a lid and let it cook on medium flame.On cooking the water would have evaporated .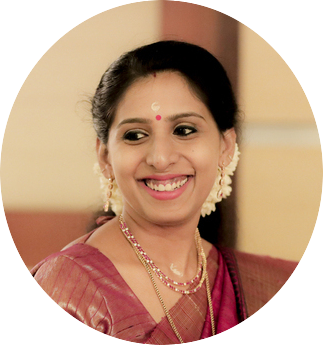 A homemaker who fell head over heels in love with food -an award-winning cookbook author, food blogger, award-winning culinary demonstrator