BANANA DUMPLINGS STEAMED IN COCOA LEAF
            A snack with a hot mug of tea…is what most of us opt for when the clock ticks 4.The recipe that I am sharing here today is ada cooked in cocoa leaf.If you are quite familiar with Kerala recipes this is an other version of Chakka ada.


Cocoa leaves
2 cups of semolina
5-6 small ripe bananas
1 cup of melted jaggery
1/2 cup grated coconut
1/2 tsp dry ginger powder
Pour oil in a pan and fry the semolina lightly in 1tbsp ghee .Let it cool.
When the semolina cools, add the grated coconut,ginger powder and pour in the jaggery syrup mixing all the ingridients well to make a soft dough
Take a leaf and make a cone .Fill the dough in the cone and make a hole in its  centre.Now secure the filling with the leaf tip.Similarly make the cones out of the leaves and fill them.
Steam them for 15 minutes .
Open up the leaf and they are ready to be devoured.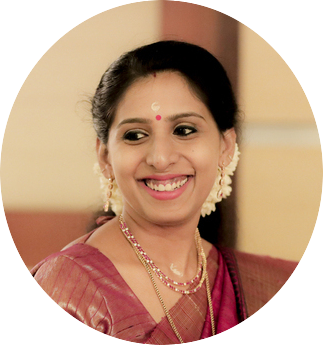 A homemaker who fell head over heels in love with food -an award-winning cookbook author, food blogger, award-winning culinary demonstrator