Nutty Pancakes and spicy chutney!
var _gaq = _gaq || []; _gaq.push(['_setAccount', 'UA-35896180-1']); _gaq.push(['_trackPageview']);
(function() { var ga = document.createElement('script'); ga.type = 'text/javascript'; ga.async = true; ga.src = ('https:' == document.location.protocol ? 'https://ssl' : 'http://www') + '.google-analytics.com/ga.js'; var s = document.getElementsByTagName('script')[0]; s.parentNode.insertBefore(ga, s); })();
There's been quite a lot of happenings in my life for the past months..that I am not able to update my blog regularly.I have joined at my son's school as a Culinary teacher for the High Schoolers .Its been quite fun being with my kids even at school 😉 In addition to my school work, my  Lip Smacking Classes  on Kerala Cooking  are in full progress on weekdays.
A perfectly new environment..its been quite challenging to bring my horses on the right road.. trying to bring a balance at home and work.There was a Salad making competition at school which was between the 11th and 12th grades.The ideas that the kids came up was indeed a feast to the eyes.I am planning to post some of their recipes in my next post.So wait and watch out.:)
Today's post is dedicated to my wonderful Culinary students of HRS.This was one of their nutty and spicy treats!
Peanut & Potato Pancakes with Coriander Chutney 
For the Pancakes
4tbsp of rice flour
2 small potatoes peeled and grated
1 big onion chopped
2 tbsps of roasted peanuts
salt to taste
Combine  all the ingredients with  about 3-4 tbsp of water in a bowl and mix well to make a dough.Divide into equal portioned balls.Heat a tawa.Smear oil on ur palms ,flatten the balls into thin circles and  cook on both sides on the tawa by drizzling  little oil .
For the Coriander Chutney
2 cups of coriander leaves chopped
1 cup grated coconut
4 green chillies
2-3 shallots
juice of 1 lemon
salt to taste
Combine all ingredients except for the lemon juice and grind into a smooth paste in a blender using very little water.Mix in the lemon juice,refrigerate and use with the pancakes.
The Monsoons have started in Munnar..enjoy the rain with hot pancakes and chutney!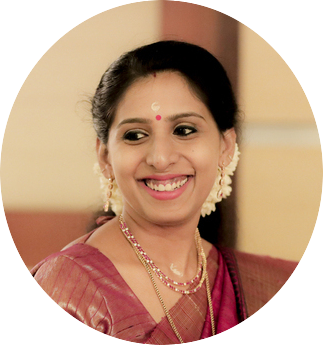 A homemaker who fell head over heels in love with food -an award-winning cookbook author, food blogger, award-winning culinary demonstrator