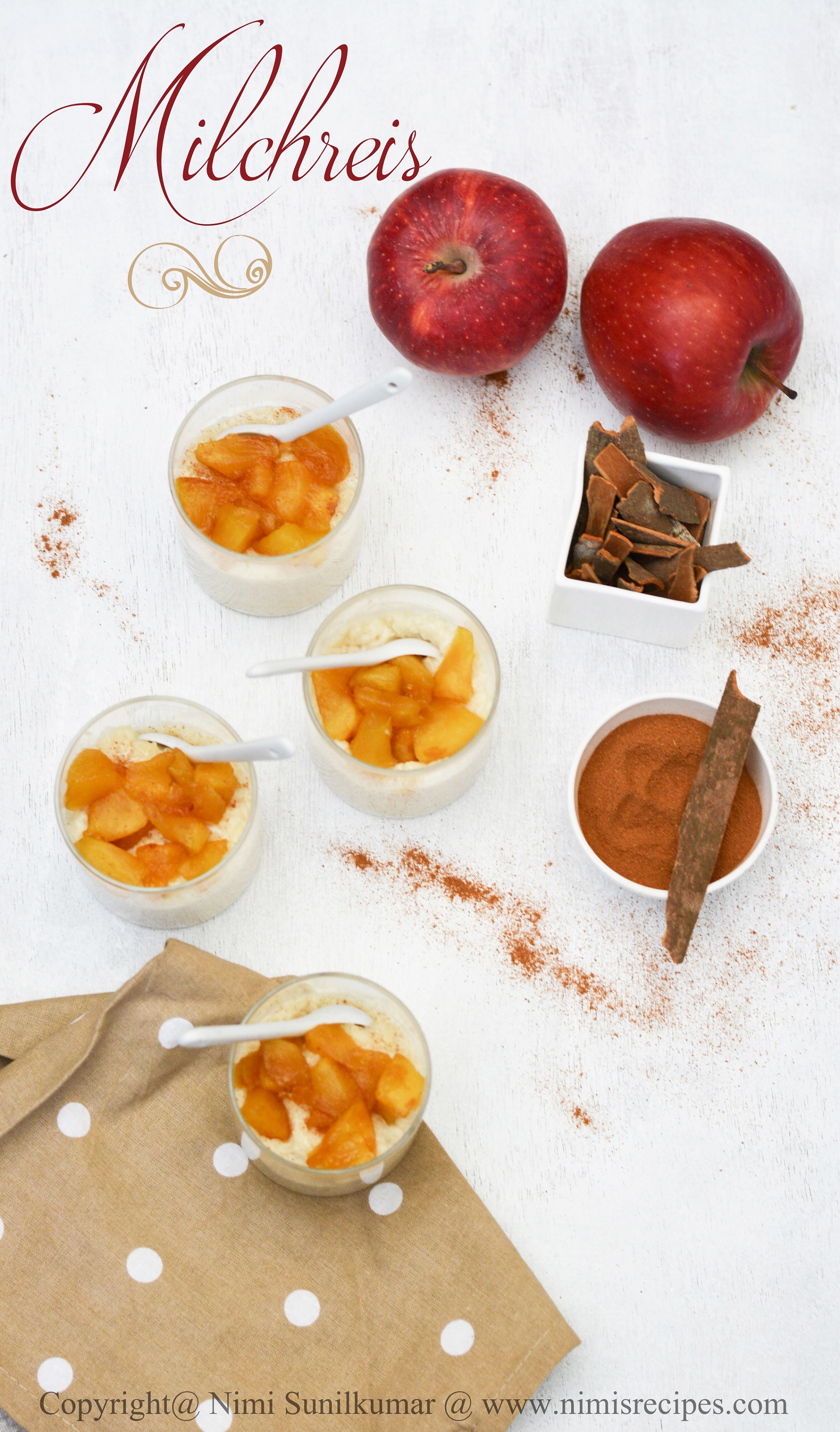 Are you a rice fanatic? I like rice but not to an extend where I would choose it over breads and chapathies….may be that would be the routine of my mom avoiding rice for dinners as my dad was a person who would least prefer rice when it comes to dinner time.But my rice stories have no connections to me having in puddings..Cooking at home my sons are always head over heels over the white payasams/kerealan milk puddings.Me and hus crave for the jaggery one so its more of a weird face that he would put up when i choose the "white " one.
Now todays post is of a German pudding which was passed on to me by Julian Kloos & Kathrin…which was an equal hit with my hus and kids.The pudding is told to be the best thing to bribe your kids on …:P you have to have your tricks and trades,well thats what I have learnt with my sons..:D
Rice puddings are famous all around the world. Milchreis , the traditional rice pudding from Germany is a very famous pudding. Made with cinnamon , milk and rice it's a simple recipe that tastes heavenly.The word "Milchreis" basically means Milkrice. This is a pudding basically served to children .It can be topped with any fruit compote. Here I have a recipe with apple compote.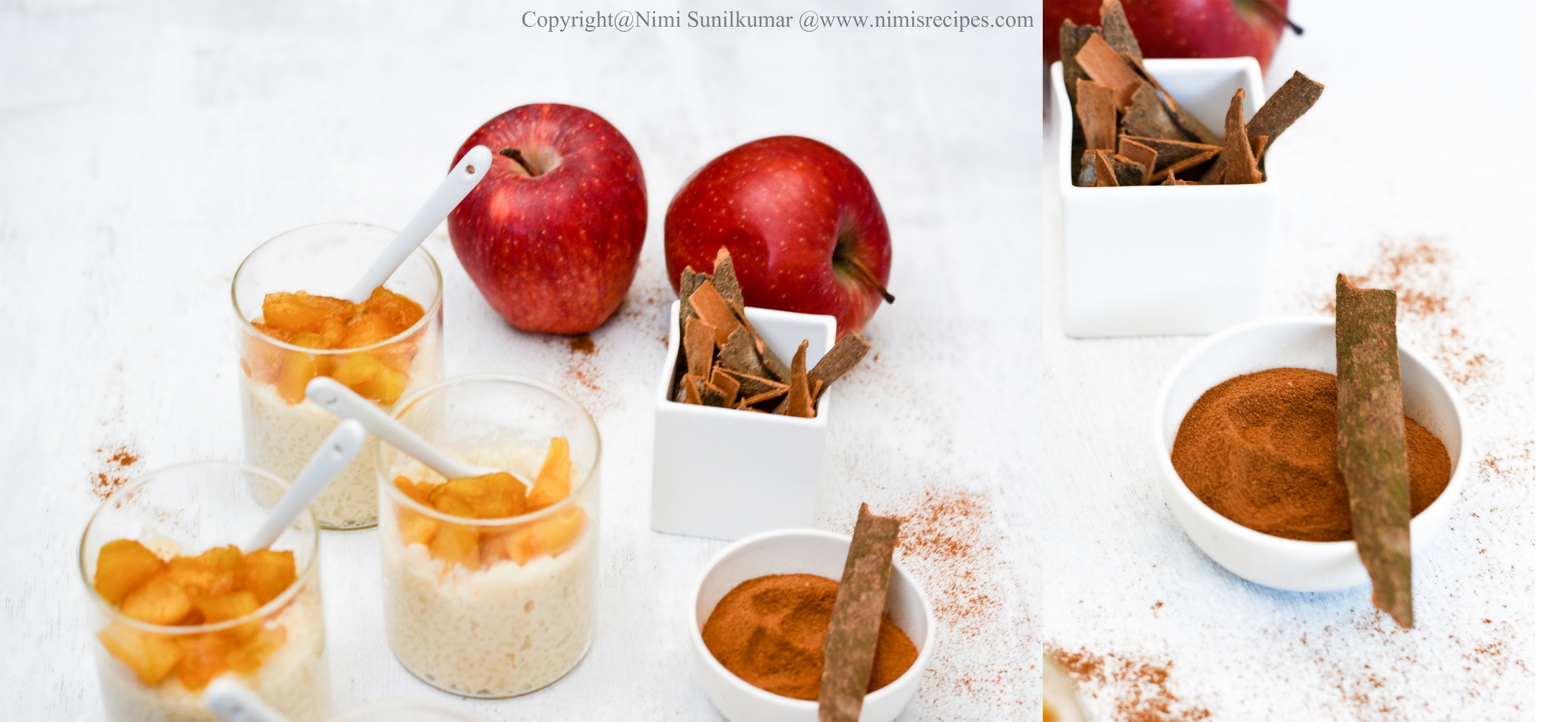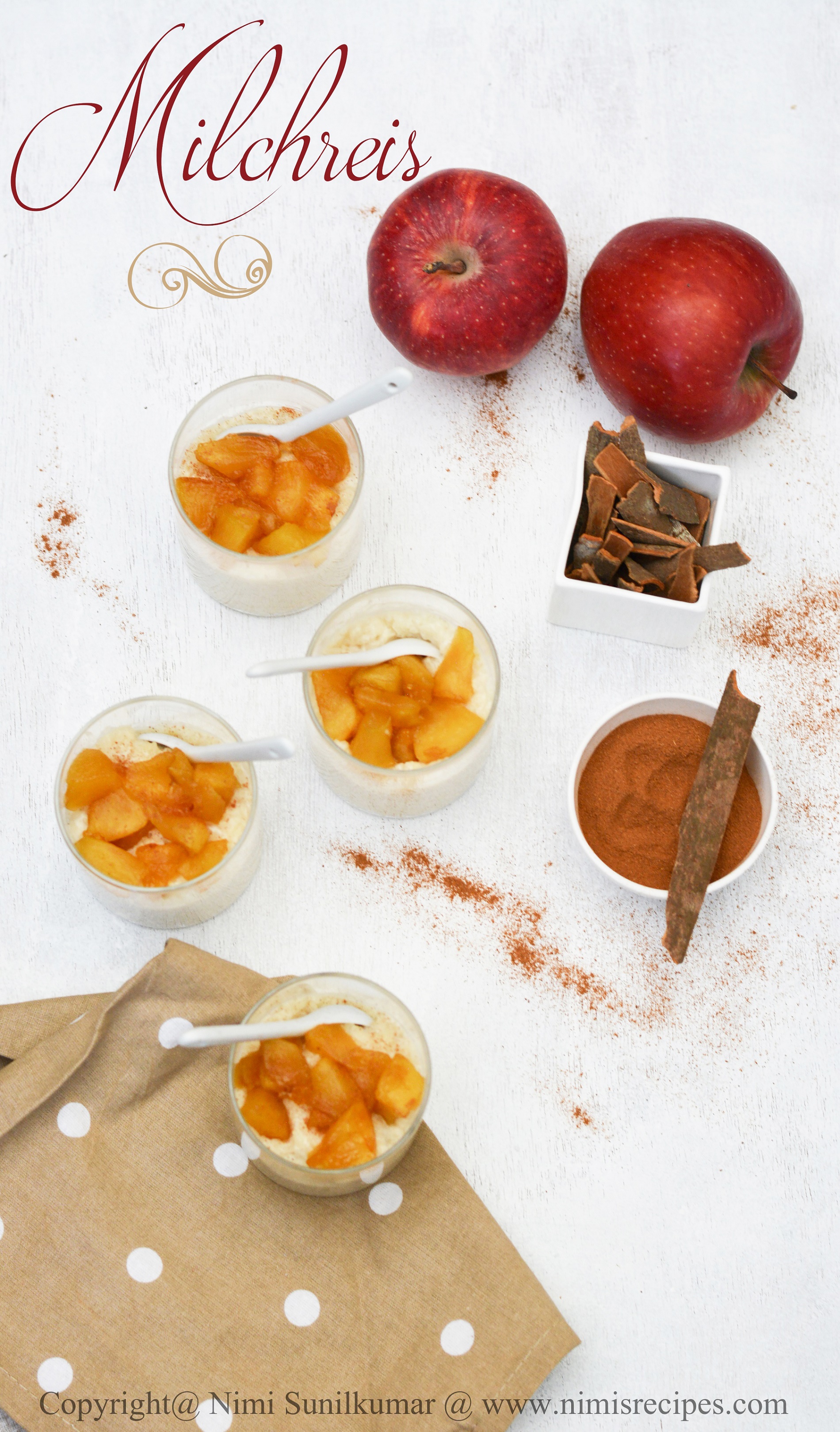 Milchreis
2015-11-29 15:12:30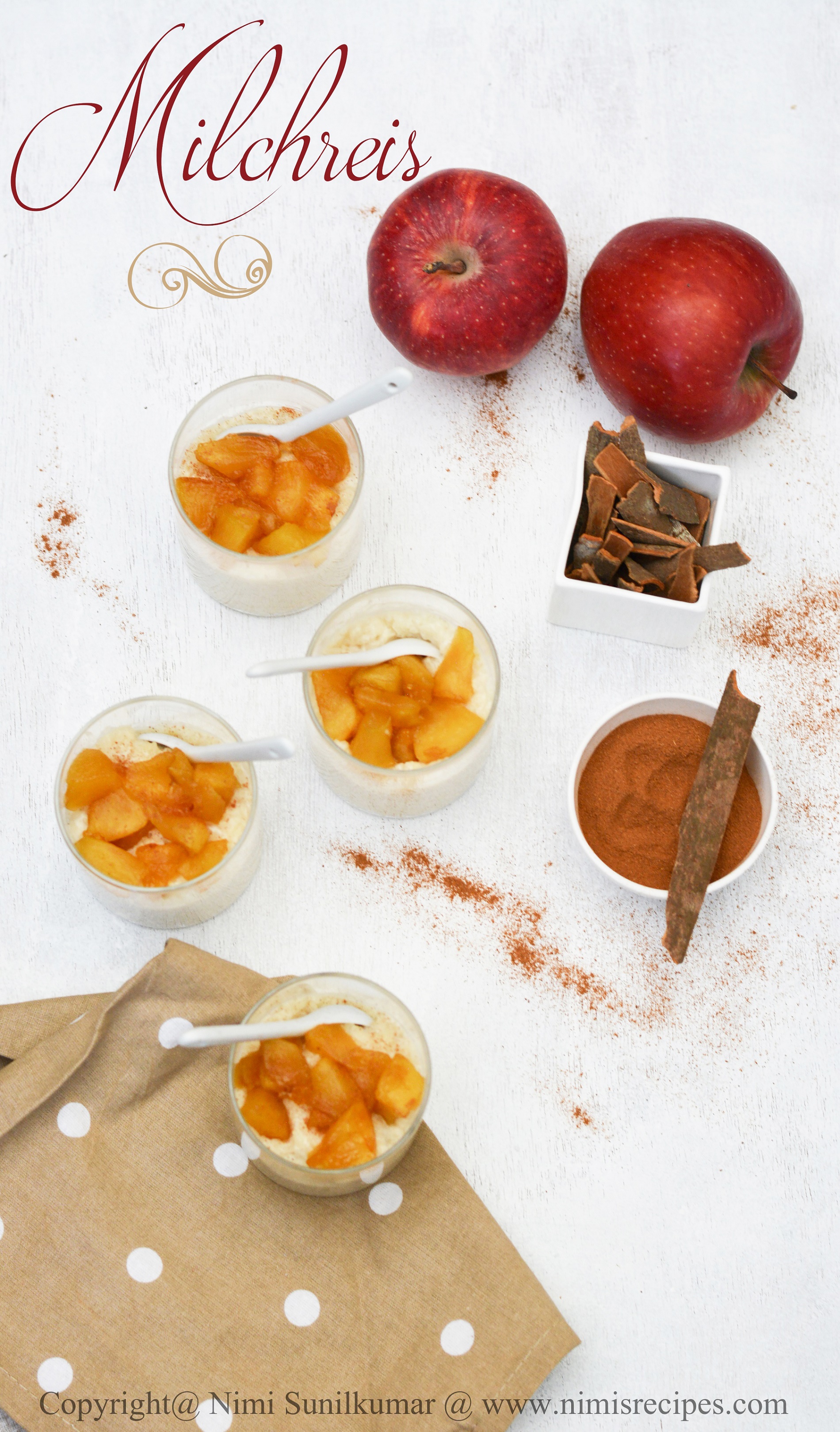 Nutrition Facts
Amount Per Serving
* Percent Daily Values are based on a 2,000 calorie diet. Your Daily Values may be higher or lower depending on your calorie needs.
Ingredients
200gms of white short grain rice
2 cups of milk
1 cup of water
½ cup of fresh cream
70gms of brown sugar
1 tsp of vanilla essence
For the Apple Compote
2 apples peeled cored and cut in small cubes
2 cups of water
1 tsp of lemon juice
½ tsp of vanilla essence
1/3 cup of brown sugar
Instructions
 In a heavy bottomed pot cook pour in the milk and water.
 Wash and add in the rice, brown sugar and vanilla essence.
 Cook the rice in the milk on low flame stirring it constantly till it is well cooked and stir
in the fresh cream.
For the Apple Compote
 In a sauce pan combine sugar, vanilla essence, water and bring it to boil.
 Add the apples, lower the heat and cover and cook.
 Stir occasionally.
 When the apples are soft add in the lemon juice and let the mixture thicken.
 Remove from heat and cool.
 Serve the milchreis pudding in bowls topped with the apple compote.
 Sprinkle cinnamon powder over it before serving.
Adapted from Nimi's Culinary Ventures
Adapted from Nimi's Culinary Ventures
Nimi's Culinary Ventures https://nimisrecipes.com/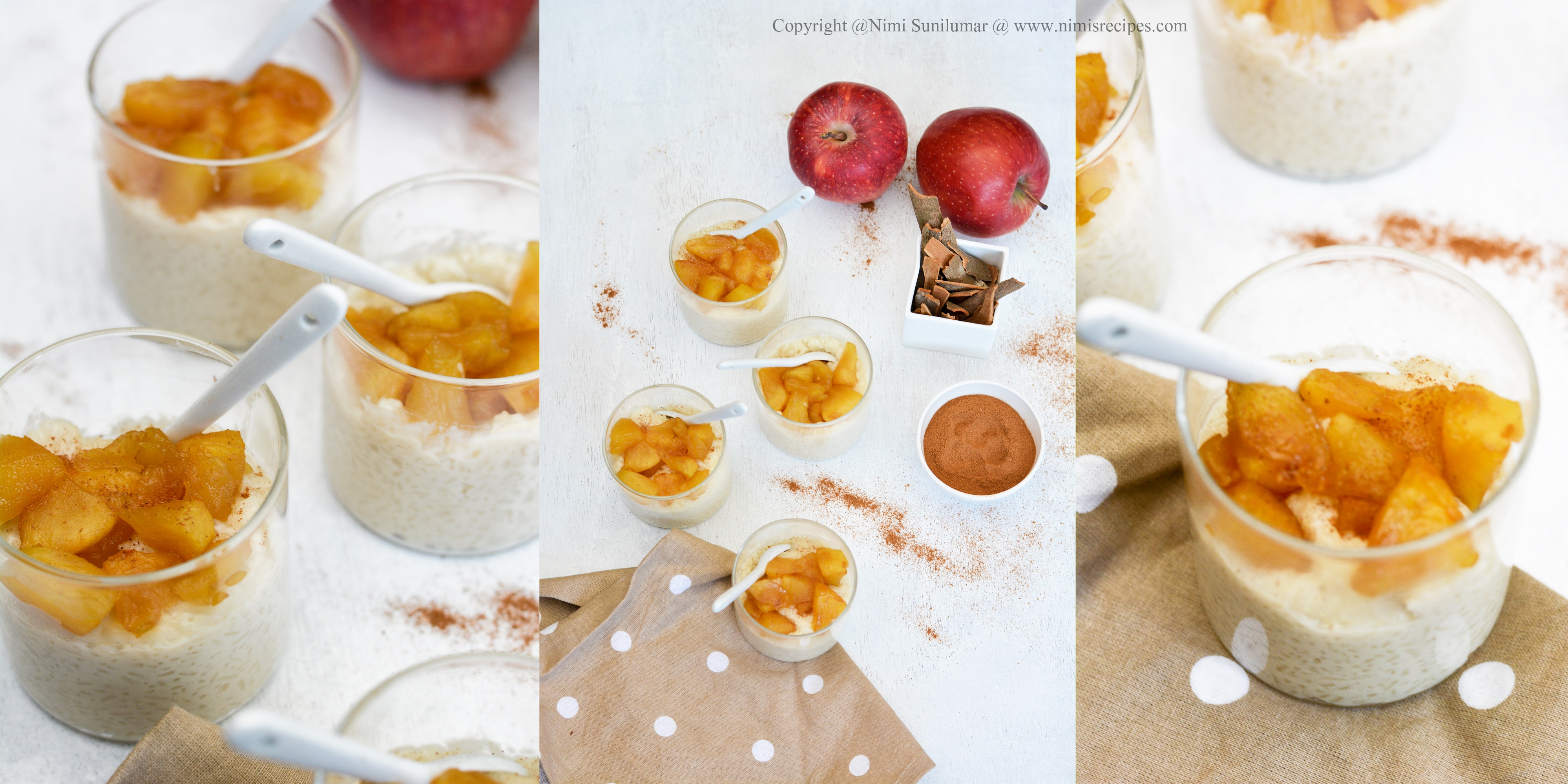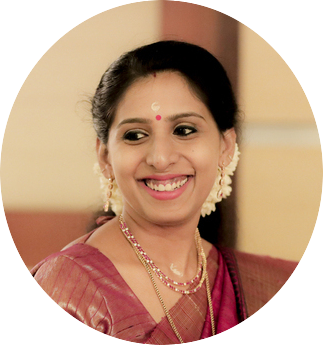 A homemaker who fell head over heels in love with food -an award-winning cookbook author, food blogger, award-winning culinary demonstrator