Sago Gulu Melaka..the easy peasy pudding!!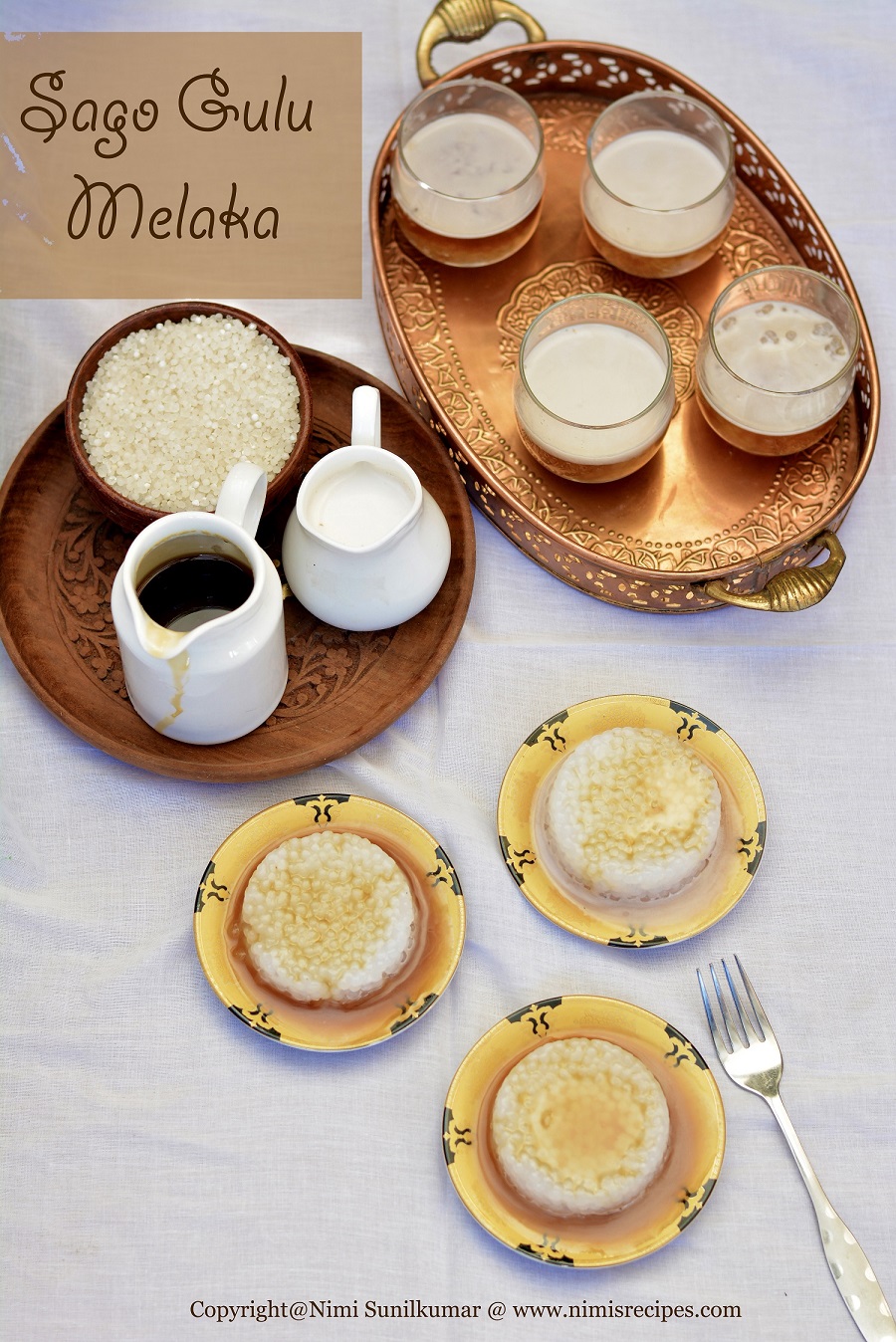 Off with all the birthday celebrations of my munchkins..both happy to have their birthdays celebrated with their friends…the best part is making time for their wishes and never-ending menus…the twinkle of happiness that their eyes have is so very mystical. They can be the most naughtiest, the best friends worst enemies when stubborn..he he ..its all in the game ..I was the same 😉
Today's recipes credit goes to Khairul from Malaysia who is a foodie and blogger. I remember the day he had whatsapped me on the availability of classes. It was when he had dropped in with his friends for the class that I knew that he had been for long a follower of my blog…an avid and very much talented foodie! The first time I read about the pudding was long back …it was one afternoon that it struck me that Khairul would have more info on this dessert…
"Sago Gulu Melaka" a local Malaysian dessert. This is a really quick and easy recipe for dessert with just 4 main ingredients. The pandan leaf is known as the vanilla of the east because of its unique aroma. These leaves are used in Indonesian, Singaporean, Filipino, Malaysian, Thai, Bangladeshi, Vietnamese, Chinese, Sri Lankan, Khmer, and Burmese foods, especially rice dishes, cakes, and desserts.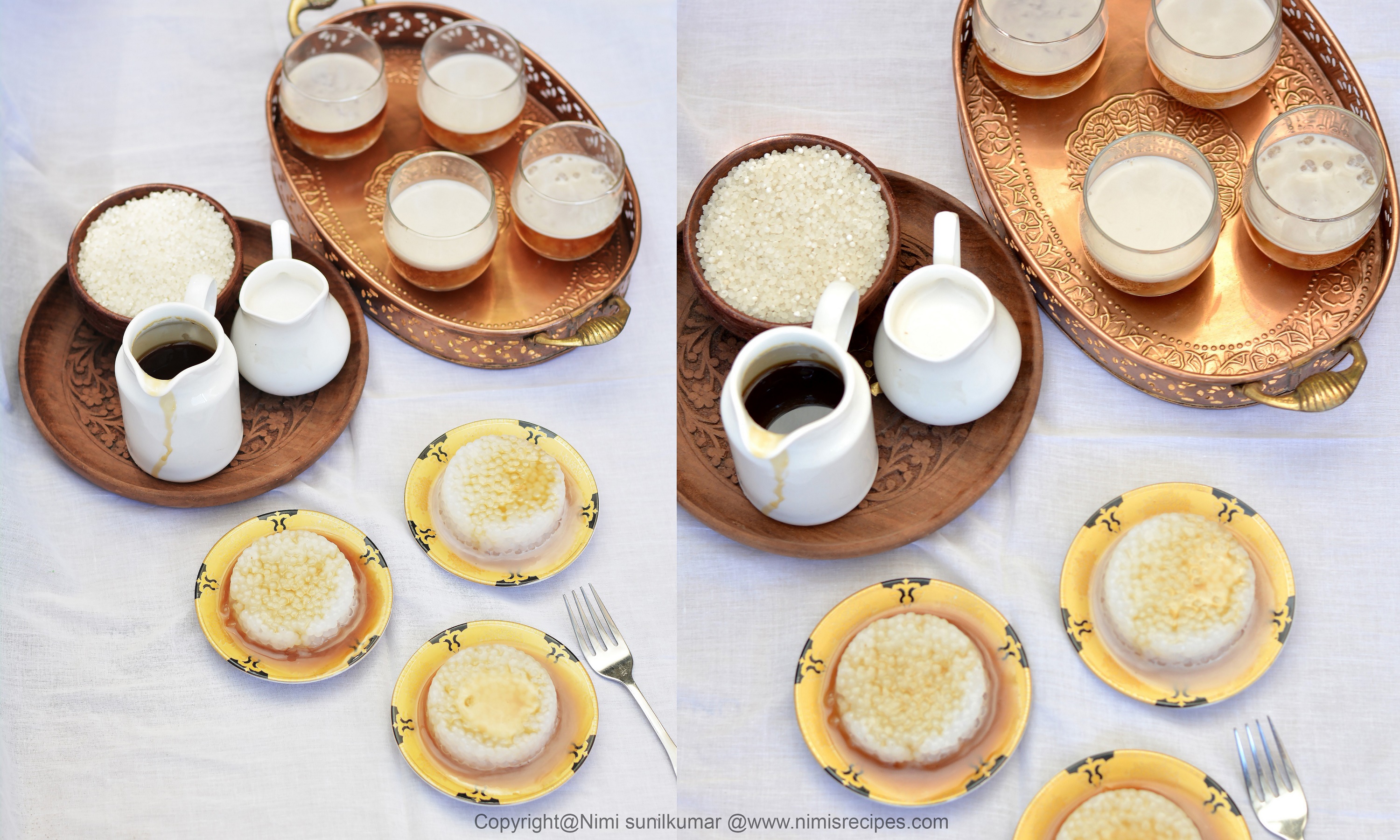 Sago Gulu Melaka
2015-11-30 15:22:51
Nutrition Facts
Amount Per Serving
* Percent Daily Values are based on a 2,000 calorie diet. Your Daily Values may be higher or lower depending on your calorie needs.
Ingredients
300 GMS of Sago (Sabudana)
100 GMS of Sugar
80 GMS of Palm Sugar (Gulu Melaka)
1 tbsp of Vanilla Essence / 1 pandan leaf
3/4 cup of Coconut Milk
Instructions
 Boil 2 litre of water with sago until the sago cooks well.
 Strain the sago in a sieve and lightly wash off the starch under cold running water.
 Place the sago in small bowls, level the top and freeze for about 30 minutes.
 In a saucepan heat the coconut milk till it starts boiling and keeps aside.
 In another saucepan cook palm sugar with sugar and the ¾ cup of water till the sugar
dissolves with the vanilla essence / pandan leaf and makes syrup.
 While serving separate the sago shapes on to plates and pour coconut milk and
sugar syrup over it.
Adapted from Nimi's Culinary Ventures
Adapted from Nimi's Culinary Ventures
Nimi's Culinary Ventures https://nimisrecipes.com/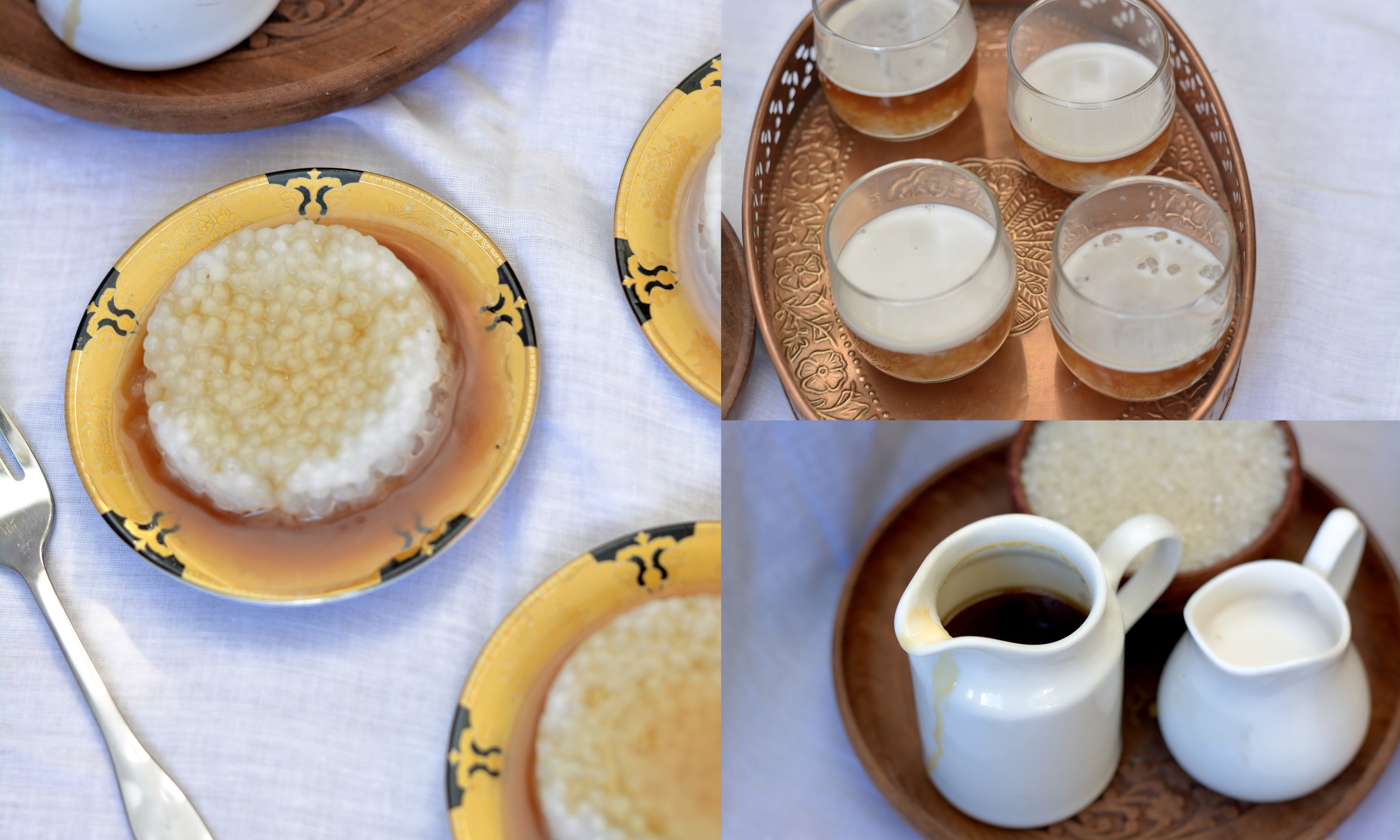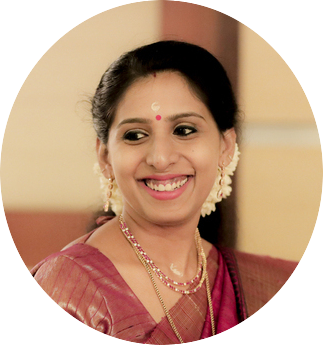 A homemaker who fell head over heels in love with food -an award-winning cookbook author, food blogger, award-winning culinary demonstrator