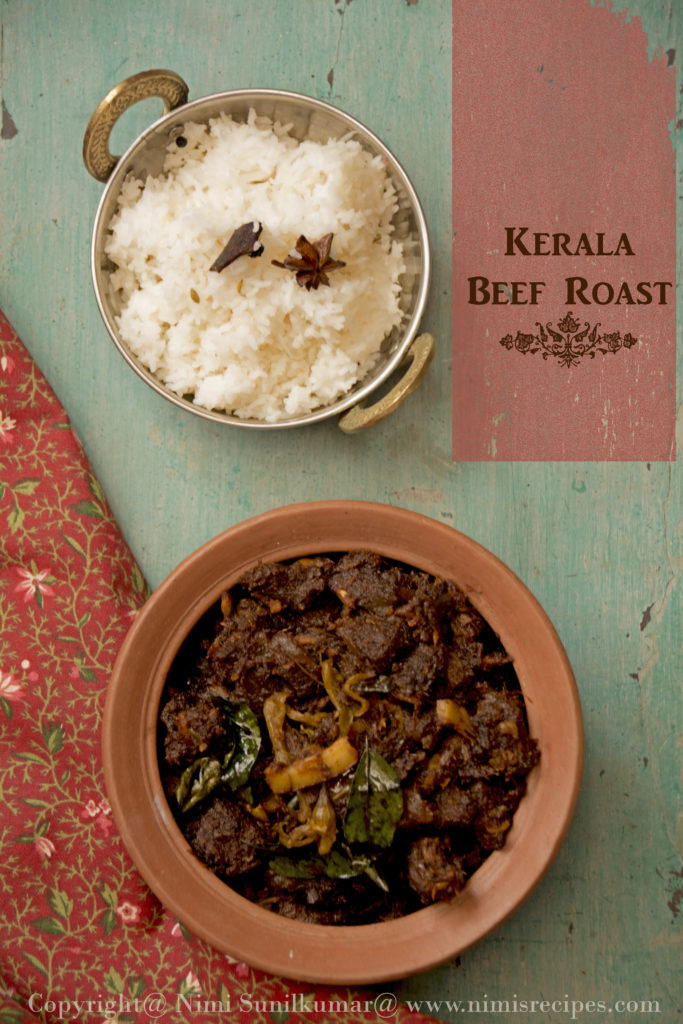 Holidays have started off but the break is just too small this year.In 1o days time, the school reopens and I am back to square one .Have plans to visit my parents home before the whole break is over. On the occasion of Easter, the recipe that I am very keen on sharing is one that many have requested me to.Kerala's Beef Roast recipe is one of the most famed recipes. Beef has a prominent place in the Kerala cuisine among the meat lovers. The buffalo meat is meant to be much tougher than other meat, so it's mostly pressure cooked as it takes more time to tenderize.This is equally good with the flaky Kerala porottas as well as rice.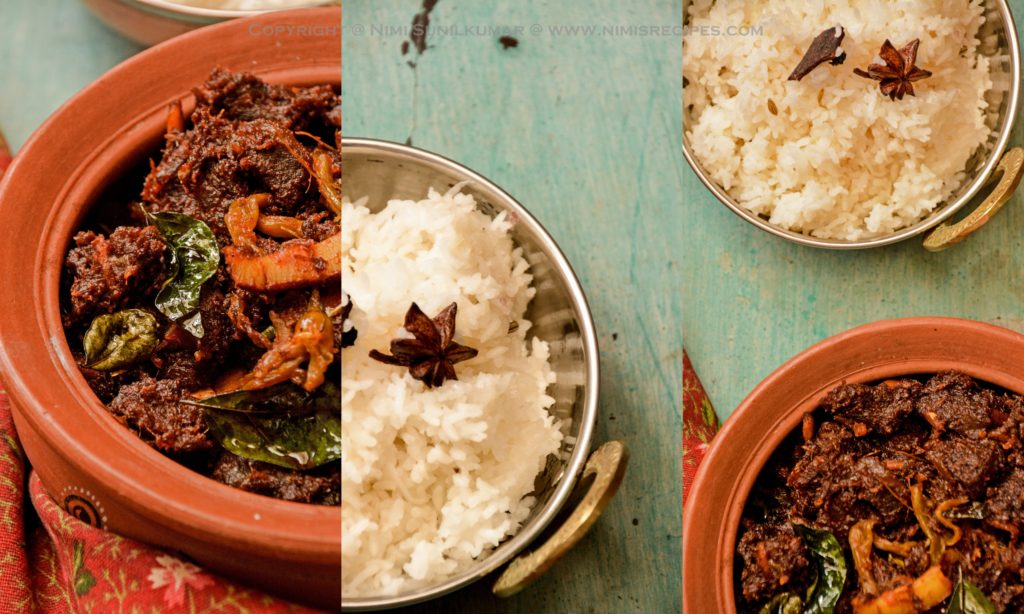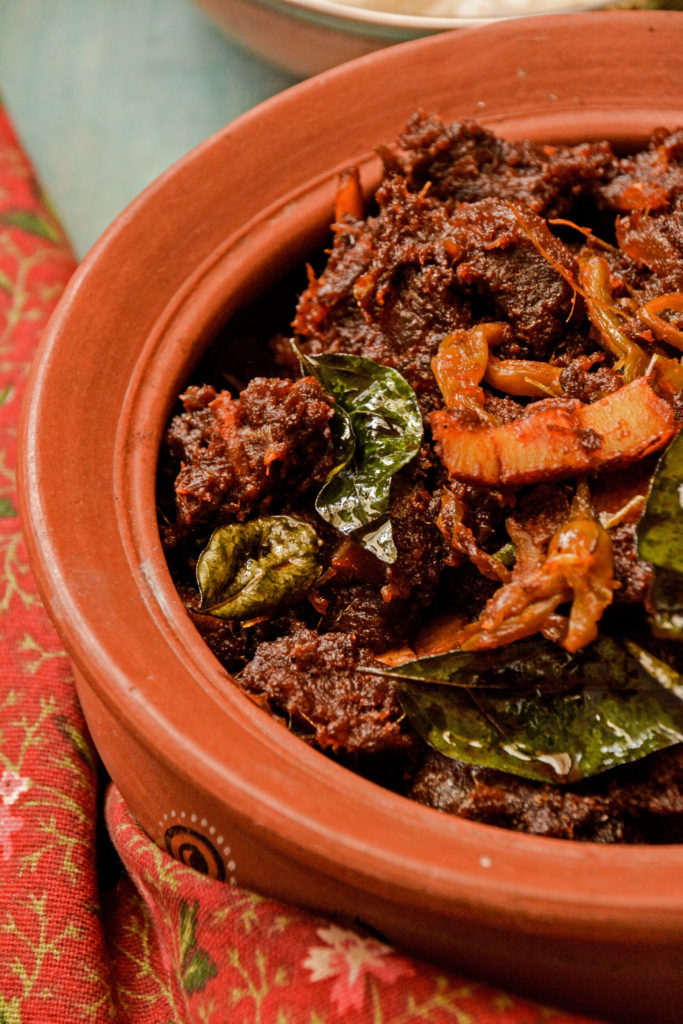 Nadan Beef Roast /Kerala Beef Roast
2018-04-01 10:27:39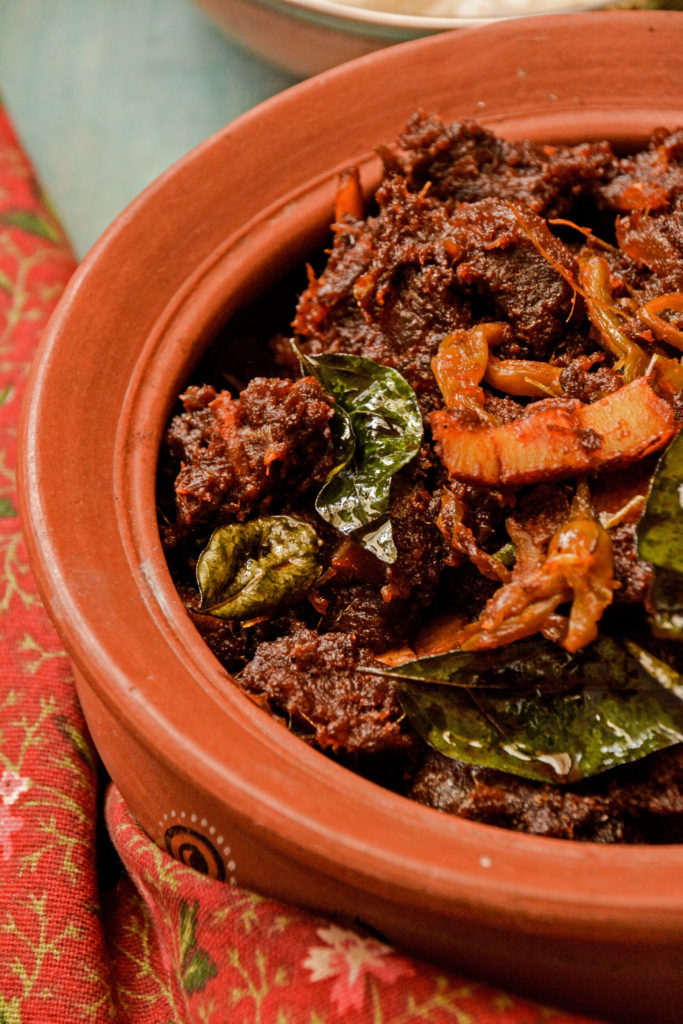 Nutrition Facts
Amount Per Serving
* Percent Daily Values are based on a 2,000 calorie diet. Your Daily Values may be higher or lower depending on your calorie needs.
Ingredients
1kg of beef
1/2 tsp of turmeric powder
4tsps of Kashmiri chilly powder
2tsps of Coriander powder
1 1/2 tsps of garam masala powder
1-2 tsps of black pepper powder
4 green chillies slit
2medium sized big onions sliced thin
1inch piece of ginger crushed
10 cloves of garlic crushed
1/2 cup of coconut chips sliced
1tbsp of vinegar
1 cup of shallots sliced .
Coconut oil
Curry leaves
Salt to taste
Instructions
Cut the cleaned beef pieces into small cubes .Marinate the beef pieces with chilli powder, green chillies , ginger , garlic , turmeric , coriander powder , garam masala, vinegar , curry leaves , big onion and salt to taste.Pressure cook the meat or cook the meat in a pot with water till it is very tender .In a wok , heat coconut oil , fry coconut pieces till crispy , add the sliced shallots , saute till translucent , pour the cooked meat with stock and mix.Evaporate the stock water so the meat is marinated ,Add in the pepper powder and continue frying .You can add in oil to the sides of the pan if it sticks too much .Once it becomes really dark brown in colour , all the moisture would have evaporated out .Garnish with curry leaves and take it off heat .
Nimi's Culinary Ventures http://nimisrecipes.com/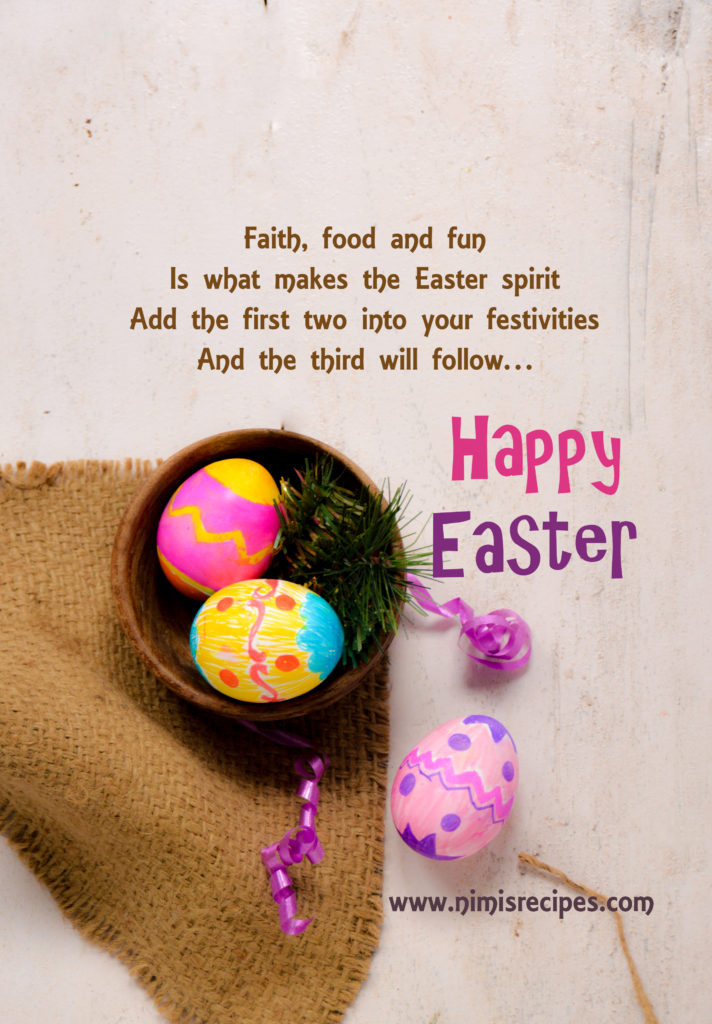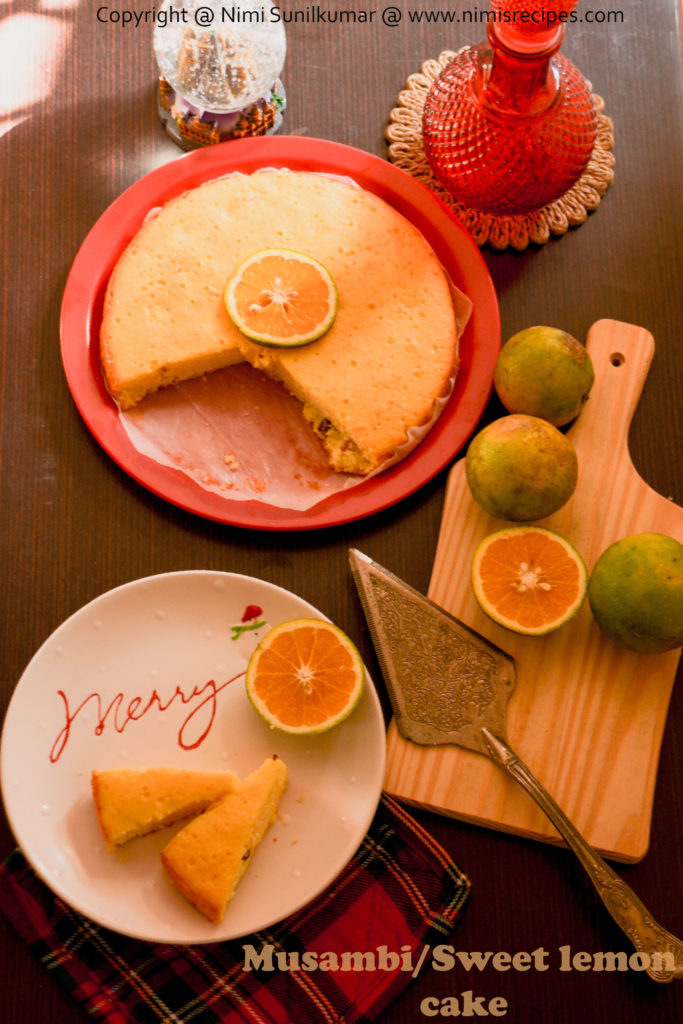 When festivities are up the magic that unleashes is unique in every way. It feels like it's been almost a decade since I last posted.The number of posts in the drafts section has piled up as always …the Christmas break is winding up in a few days time. This break I had come down to my parents home due to a family issue…hoping to have things sorted out soon. When I was packing up from Munnar I was in high hopes to finish reading up the books that have been on my shelves. I always get hooked up on one matter or other and then there's no time to read…
By the end of October, I had the chance to represent my books at the Frankfurt world book fair for the third time at the Gourmet Gallery. The opportunity to present a live show kitchen on "Food from Kerala" was, in fact, the most awesome experience.It was in every way the proudest moment to have been able to showcase the regional diversity of Indian cuisine which was highly appreciated and welcomed.I truly had butterflies in my stomach before going on the podium …the similar kind of cramp that gets me before I start my show. Well, little did I know that there were more of things to happen. The worst part was when I popped in all the chopped pineapple into my shiny little red mini pressure cooker and explaining out to the viewers.I tried to turn on the induction …..and it wasn't working.Well, there were a few lovely ladies who were there to help me and they jumped in to help me out with the knobs but unfortunately, my elegant induction based pressure cooker would just not work on the induction top I had at the show kitchen.I ended up cooking them up in a normal pot.50 minS was the time allotted for my show.I am happy that even though there were a few mishaps I could convey the message to the viewers.Heres a glimpse of the event below…
The most memorable and the greatest privilege was to have an invite to visit the "Le cordon bleu "culinary institute in Paris in October. Le cordon bleu is a world renowned network of educational institutions dedicated to providing the highest level of culinary and hospitality instructions through world-class programmes.Founded in Paris in 1895, it is considered today as the largest network of culinary schools in the world.
After all the stories now let's move on to the recipe to pep up this festive spirit.Musambi or sweet lemon was pretty in season and I wanted to use them up for a recipe. That's when I thought of using them up in making up a sweet lemon cake.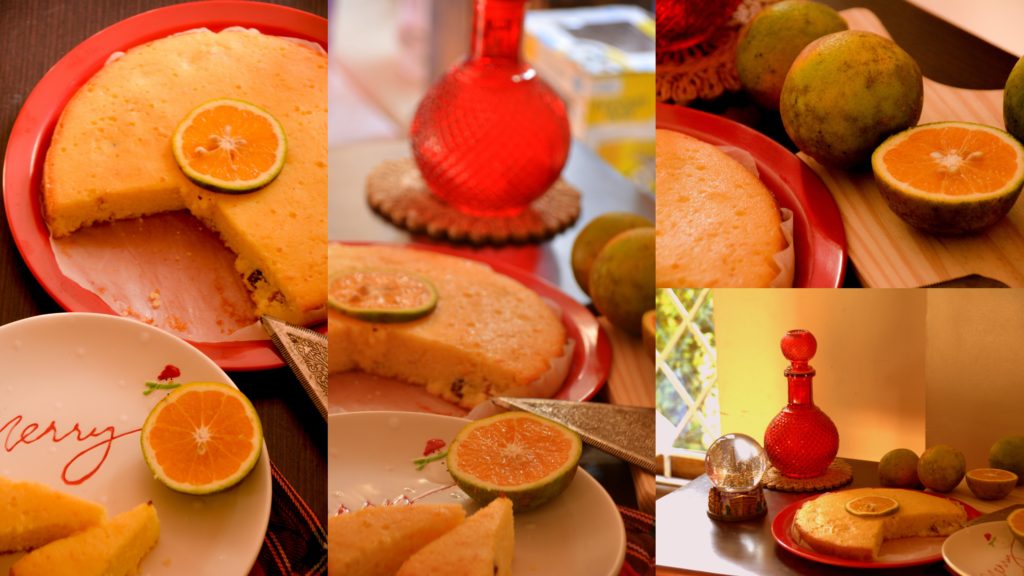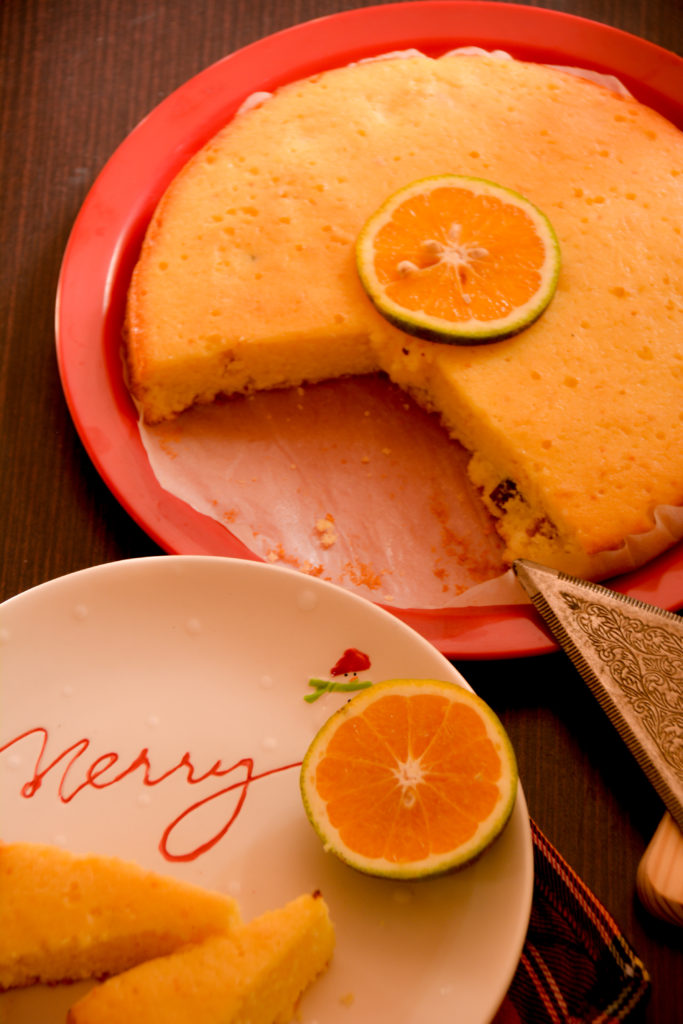 Sweet lemon /Musambi cake
2017-12-29 09:26:33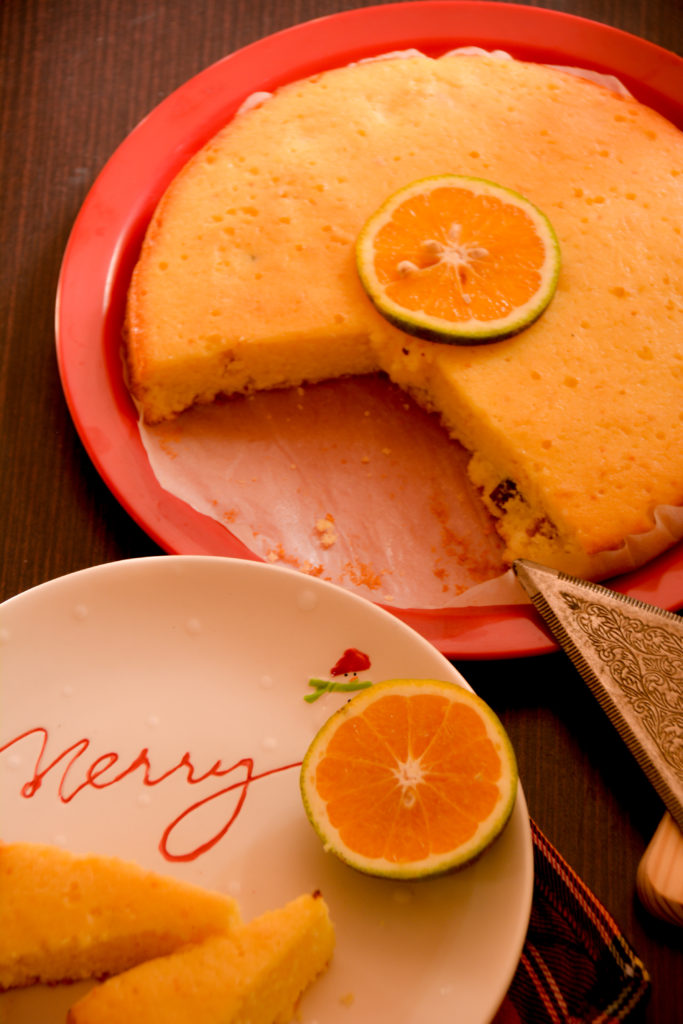 Nutrition Facts
Amount Per Serving
* Percent Daily Values are based on a 2,000 calorie diet. Your Daily Values may be higher or lower depending on your calorie needs.
Ingredients
175 g cake flour
3 eggs
175 g sugar
175 g butter
Juice of 2 sweet lemon /musambi
Rind of 1 sweet lemon finely grated
1 tsp of vanilla essence
1 tsp of baking powder
1/2 tsp of salt
1/2 cup of almonds
1/2 cup of milk
Instructions
Preheat oven at 350 degrees .Sieve the flour , baking powder and salt into a bowl.In an other bowl beat butter and sugar about 2 mins and slowly beat in the eggs on by one .Once the beaten mix is pretty smooth , stir in milk , musambi rind , its juice and vanilla essence .Slowly fold in the dry ingredients with almonds into the mix. Grease and line a cake tin with butter paper and pour in the cake batter .Level the top and bake the cake for about 30 minutes or till a toothpick inserted comes out clean .
Nimi's Culinary Ventures http://nimisrecipes.com/
Its time for resolutions and wishes …wishing everyone a very Happy New Year !!!