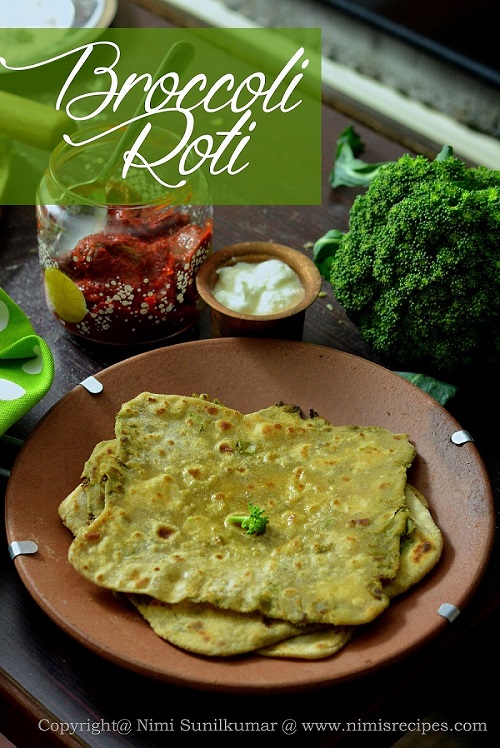 The best part of staying in Munnar is to get hold of the local fresh veggies . Broccoli is one such veggie that I love to cook with .Soups and salads were my first preferences when I started to cook with them .But it wasnt a big hit with my kids as they rarely fancied them on their plates . Being a mother my first priority has always been to find out ways to include them in the daily diet .The fun part of cooking is to keep innovating recipes .That's one way that I came up with the Broccoli Rotis which is now a fave with my young one ."Amma , you know these green rotis are much better if you add extra ghee to them …well thats how I want them !" my younger one chuckles and adds on, "But u dont have to add more ghee to my brothers rotis…." with a naughty smile. Hmm ….that was short ignite to the reason for a new fight that started off in a matter of minutes..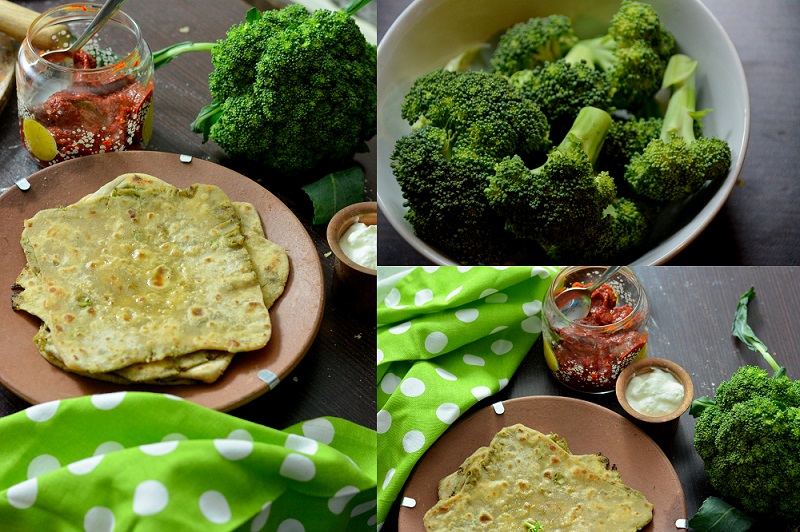 I have started posting video recipes on my youtube channel..If you would like to have a look at the video tutorial .You can subscribe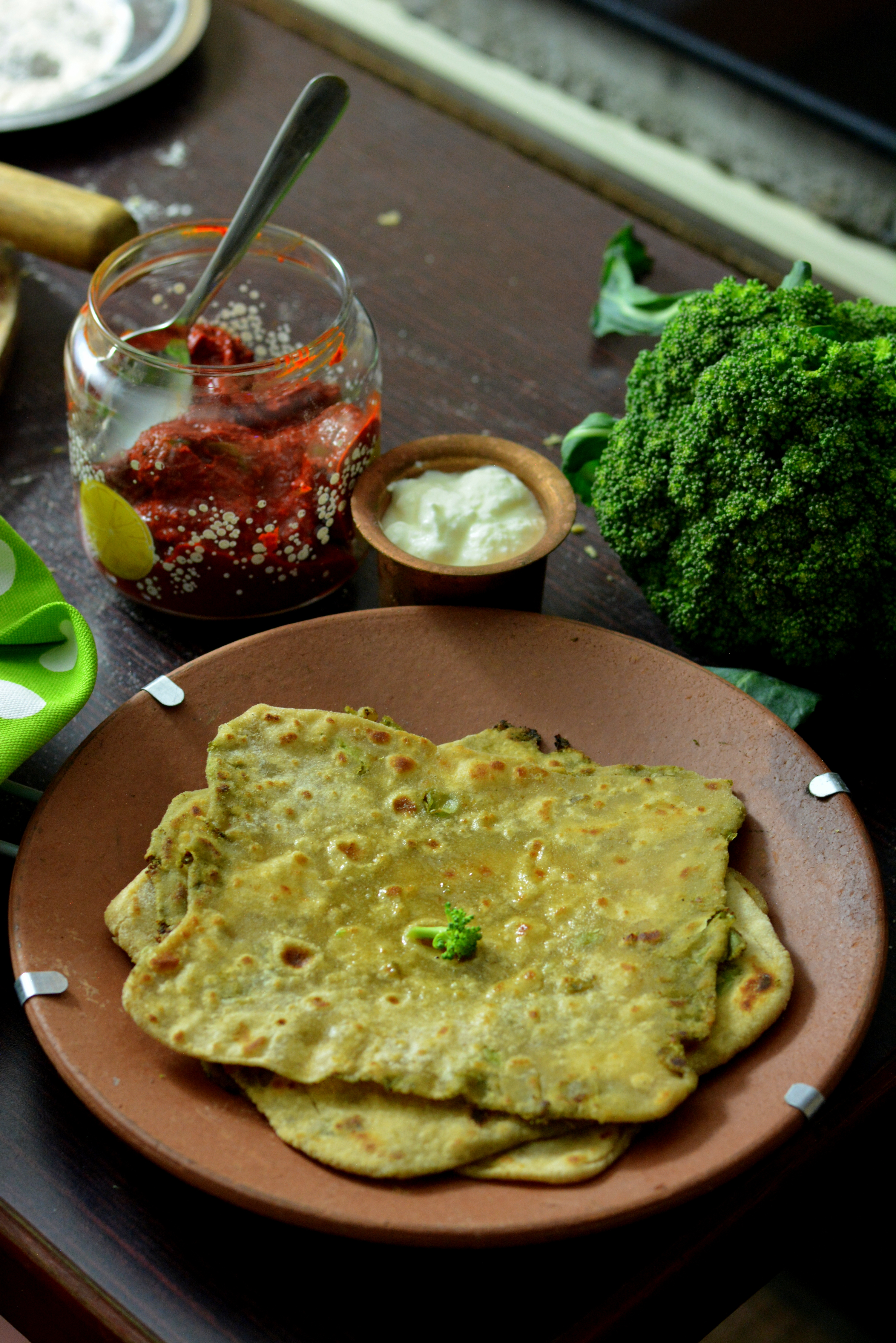 Broccoli Rotis
2017-05-13 14:11:00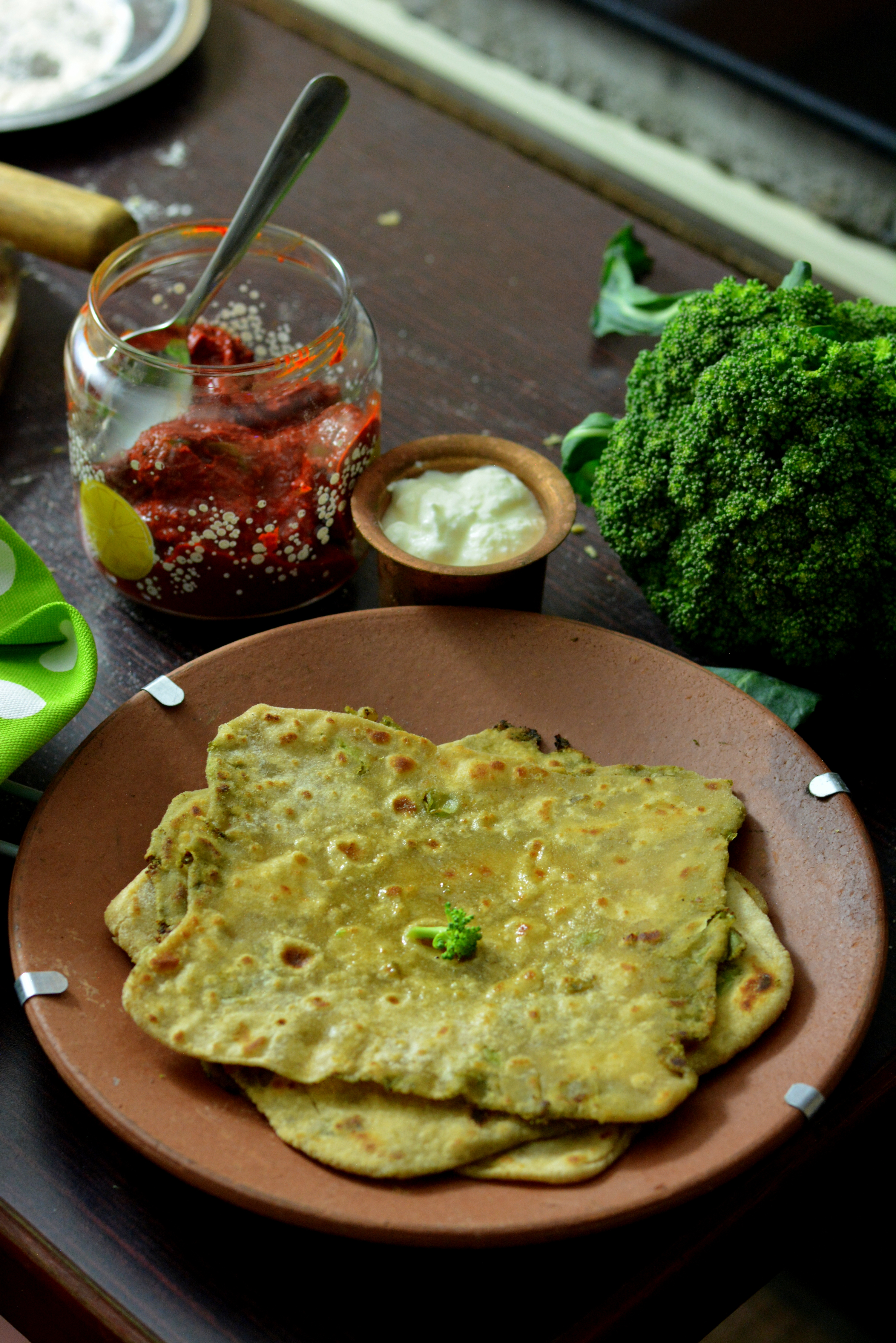 Nutrition Facts
Amount Per Serving
* Percent Daily Values are based on a 2,000 calorie diet. Your Daily Values may be higher or lower depending on your calorie needs.
Ingredients
For the Filling
2 tbsp of oil
1 onion finely chopped
3-4 green chillies chopped
7-8 Broccoli florets
Salt to taste
1/2 tsp of dry mango powder
1 tsp f garam masala
For the dough
2 cups of wheat flour
1 tsp of ghee
Salt to taste
water as required to knead
Ghee to panfry the rotis
Instructions
Mince the broccoli in a blender or food processor .
Heat oil in a pan , saute onions and add in green chillies .
Once the onions are translucent add the minced broccoli .Stir add water and salt .Cover & cook till the the water has totally evaporated .Keep aside .
In a bowl mix wheat flour , salt and ghee .Pour in the required amount of water and knead the mix into a dough .Leave it to rest for about 10 minutes . Now pinch and roll balls out of the dough , flatten them , dust them with wheat flour .Dusting with flour stops it from sticking a lot to the rolling pin .
Roll them thin .spoon some of the broccoli mix and fold from all the four sides into a square.Dust again with wheat flour and roll them out thin .
Pan fry the rotis on both sides on a flat pan with ghee.
Serve rotis with pickles, raita or curries.
Nimi's Culinary Ventures https://nimisrecipes.com/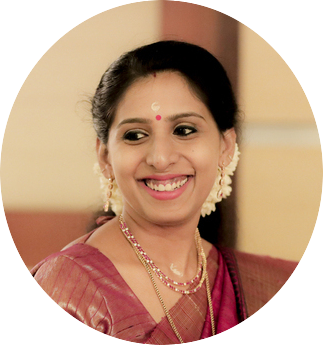 A homemaker who fell head over heels in love with food -an award-winning cookbook author, food blogger, award-winning culinary demonstrator