Rava-ulli vada and Kadalaparippu chammanthi..with a sip of tea!
Its quite some time since I  put up my posts frequently…its been quite a busy week for me with my kids.My younger one has got his attack of flu as it has started raining here.As every kid likes to play in the rain..hes up with his own pranks…:D
The recipe that I'm posting today is Semolina Onion Vada with Bengal gram chutney.I love hot n spicy fried  items when its cold and raining with a hot cup of tea!:P
Heres the recipe
Semolina Onion Vada
3 cups of roasted semolina
3/4 cup all purpose flour
1/2 cup rice flour
5 green chillies chopped
a small piece of ginger chopped
1/2 cup of small onions/shallots chopped
1/2 cup of coriander leaves chopped
1 tsp baking soda
1 cup yogurt
1 cup water
salt to taste
oil for frying
Mix all the ingredients together so that it becomes a sticky dough.Make small balls of the mix ,flatten them to make thin discs with the palm of your hands(make sure to wet ur palms) and fry them out in hot oil till golden brown in colour.
Bengal gram Chutney
1 cup grated coconut
1/2 cup Bengal gram
3-4 dry red chillies
2 small onions
a small ball of tamarind
salt to taste
Grind all the above ingredients in a blender with required amount of water .
For seasoning
1/2 tsp mustard seeds
2 dry red chillies (broken)
5-6 curry leaves
2 tsp coconut oil
Heat a oil in a small pan and pop the mustard seeds.Add the dry red chillies and curry leaves to it and pour it over the chutney.
Serve the hot vadas with chutney!
Enjoy ur monsoon!:)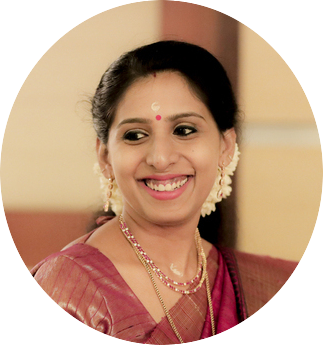 A homemaker who fell head over heels in love with food -an award-winning cookbook author, food blogger, award-winning culinary demonstrator