Paneer Butter Masala..to butter your senses!
Paneer curries are quite a fav with my kids.Last day when I made Paneer Butter masala for them,Surjeeth was planning a photo shoot with the curry..while my little one was all tears thinkin that my camera was going to  gobble up the curry 😀
Well here's the recipe
2oog of Paneer
4 big tomatoes
3 tsp ginger garlic paste
2 large onions chopped
25gms of cashewnut paste
3 green chillies (julian cut)
2tsp Kashmiri chilli powder
1tsp garam masala
4tbsp butter
1/2 tsp of Kasuri methi powder/dry fenugreek powdered
1/2 cup cream
2 tbsp curd
Salt as needed
Boil the tomatoes with water and on cooling peel the skin of the tomatoes.
In a mixer grind the tomatoes into fine paste.
In a heavy bottomed pan pour butter and slightly fry and seperate  the paneer cubes till golden.
In the remaining butter saute the onions till brown.Now add in the ginger garlic paste and cashewnut paste and saute for a minute.
When well sauted add in the tomato paste.When it starts simmering add in the chilli powder,garam masala and kasuri methi powder.
When the flavour comes out and simmers well  , add in the fresh cream.
Switch off the flame and granish with freshly cut coriander leaves and butter.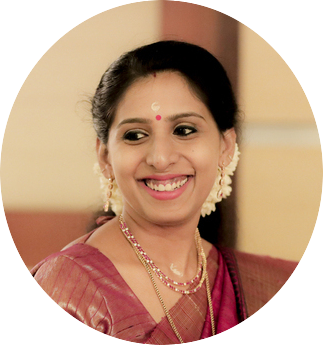 A homemaker who fell head over heels in love with food -an award-winning cookbook author, food blogger, award-winning culinary demonstrator