BLACK FOREST GATEAU WITH A TWIST
These days its been raining cats and dogs !For the past two days I guess there's been a twist in the weather.Its sunny(at least till afternoon)..so I thought I'll go on for a Black forest gateau.Whenever I opt for an icing cake I usually have to be all eyes on my younger one coz he's always there to tamper with the baked cake.Last day  after baking a chocolate cake I was busy whipping cream…when I checked out my cake for spreading the cream my cake was dug up  with a hole in the centre and he was laughing at me  with  the cake in his mouth..!!
For my black gateau I have used homemade strawberry wine instead of  Kirsch .I had to do my topping with canned cherries..sigh..didn't get fresh ones!
Black Forest Cake
For the cake
1/2 cup of all purpose flour
1/2 cup of cocoa powder
1cup of icing sugar
6 eggs
100g of butter
1tsp vanilla essence
1/2 tsp baking powder
For filling
Tinned cherries
Chocolate curls
2 cups of whipping cream
1/2 cup sifted icing sugar
For cake syrup
1/2 cup of water
7tbsp of sugar
2tbsp of strawberry wine or kirsch
Sieve cocoa powder and flour together.
In a bowl beat the eggs and sugar till it becomes creamy.Add vanilla essence to it and beat it again.
To this beat in the cocoa-flour mix slowly till all the flour is well incorporated.
Add the melted butter to it and mix well.
Grease and lightly flour the baking tin .Now pour in the cake mixture.
Preheat the oven at 180degree Celsius for 15 minutes.
Bake the cake for about 45 minutes and let it cool on a wire rack.
Cut the cake into three partitions carefully.
Prick all the three cake partitions with a fork.
In a saucepan on flame add in the ingredients for the cake syrup and bring it to boil stirring for about 10 minutes .
Let the syrup cool and slowly pour the syrup over the partitions.
Whip the whipping cream with sifted icing sugar to get soft peaks using a blender.
Deseed the canned cherries as per requirement .
Place the first part of the cake on a large plate and spread the whipping cream on to the cake.Now arrange the cherries on the cream .Now place the second partition on it and lightly press it.Repeat the filling process in the same manner and place the third partition on it.
You can use the leftover whipping cream to cream the cakes outer part.Decorate it with chocolate curls and cherries.After decoration cool the cake in a refrigerator so that the icing sets.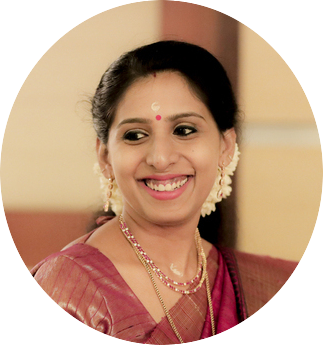 A homemaker who fell head over heels in love with food -an award-winning cookbook author, food blogger, award-winning culinary demonstrator