Prawn Roast
            
                  Prawns..that was the one listed on my menu.Usually when I get ready to clean prawns,my younger ones cleans them before me …Ican say a bit more precisely that you can see flying prawns…In short after I  finish up with the cleaning work he'll be smelling "prawns!"
1kg prawns
1tomato
2 cups shallots sliced
2-3 green chillies (julian Cut)
1 piece ginger(finely cut)
3-4 cloves of garlic (finely cut)
1 tsp  Fennel Seeds
Curry leaves
Salt to taste
Oil for frying
For marinating prawns
1/2 tsp yellow turmeric powder
1tbsp kashmiri chilli powder
1/2 tsp garam masala powder
1/2 tsp vinegar
salt
Clean the prawns and marinate them with turmeric powder,chilli powder,garam masala powder,vinegar and salt adding a little water.Keep it aside for about 15 minutes.
Deep fry and seperate the prawns.
In the remaining oil ,add the finely cut garlic,ginger,fennel seeds,green chillies and saute them well.
When the onions are translucent add the prawns and mix well.Add 1/2 cup of water and cover it with a lid and cook on medium flame.When the prawns are well cooked remove from fire.
Now pour  2-3 tbsps of oil and saute the remaining sliced shallots with curry leaves till they change  turn brown.
Mix the fried onions with the cooked prawns.
The roasted prawn is now ready to be served!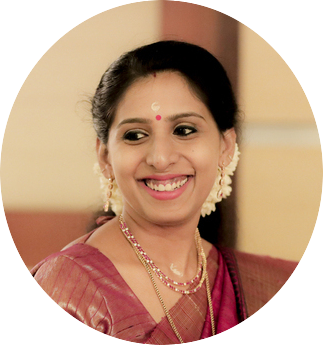 A homemaker who fell head over heels in love with food -an award-winning cookbook author, food blogger, award-winning culinary demonstrator