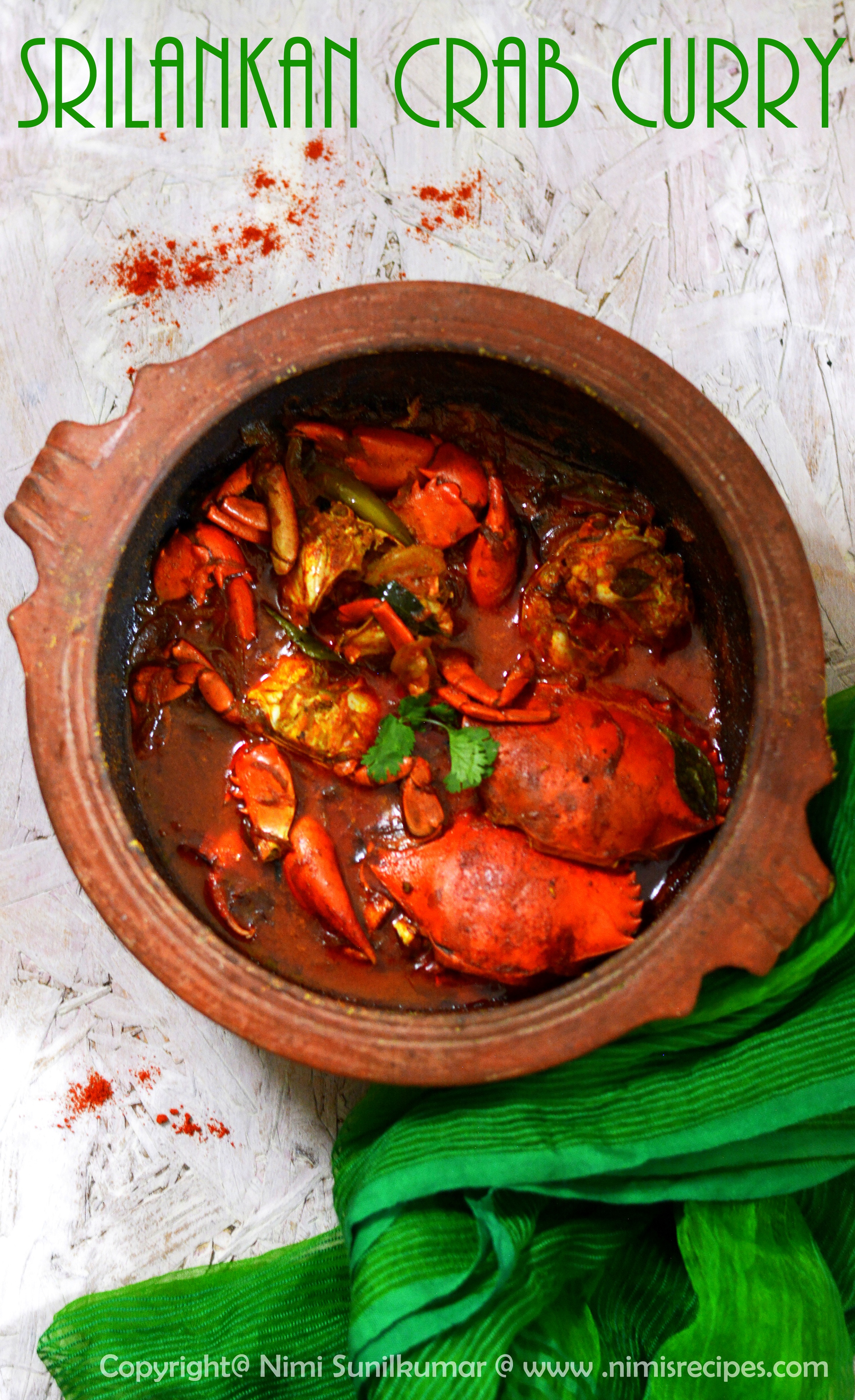 It's after a gap of about 6 months that I am posting today….I had been head over heels on a few commitments that were lagging on .There were bubbles of happiness and a few perks of disappointments in this time span ..and after all thats all about life .The photos were always all set for my posts..but scheduling out my time to post was the hardest part …with my classes and working on my biggest project which was my new cookbook…"4 'o'clock temptations of Kerala". This year I was invited over to the world's largest book fair "The Frankfurt Book fair 2015" to represent my cookbooks. I was one among the 5 Indians to be a part of the Gourmet Gallery at the fair. Although I couldn't make it at the last minute to the fair my new cookbook on the snacks of Kerala were exhibited at the fair….Thanks to my brother and the Frankfurt fair team .My new cookbook is an insight to the authentic snack recipes of Kerala.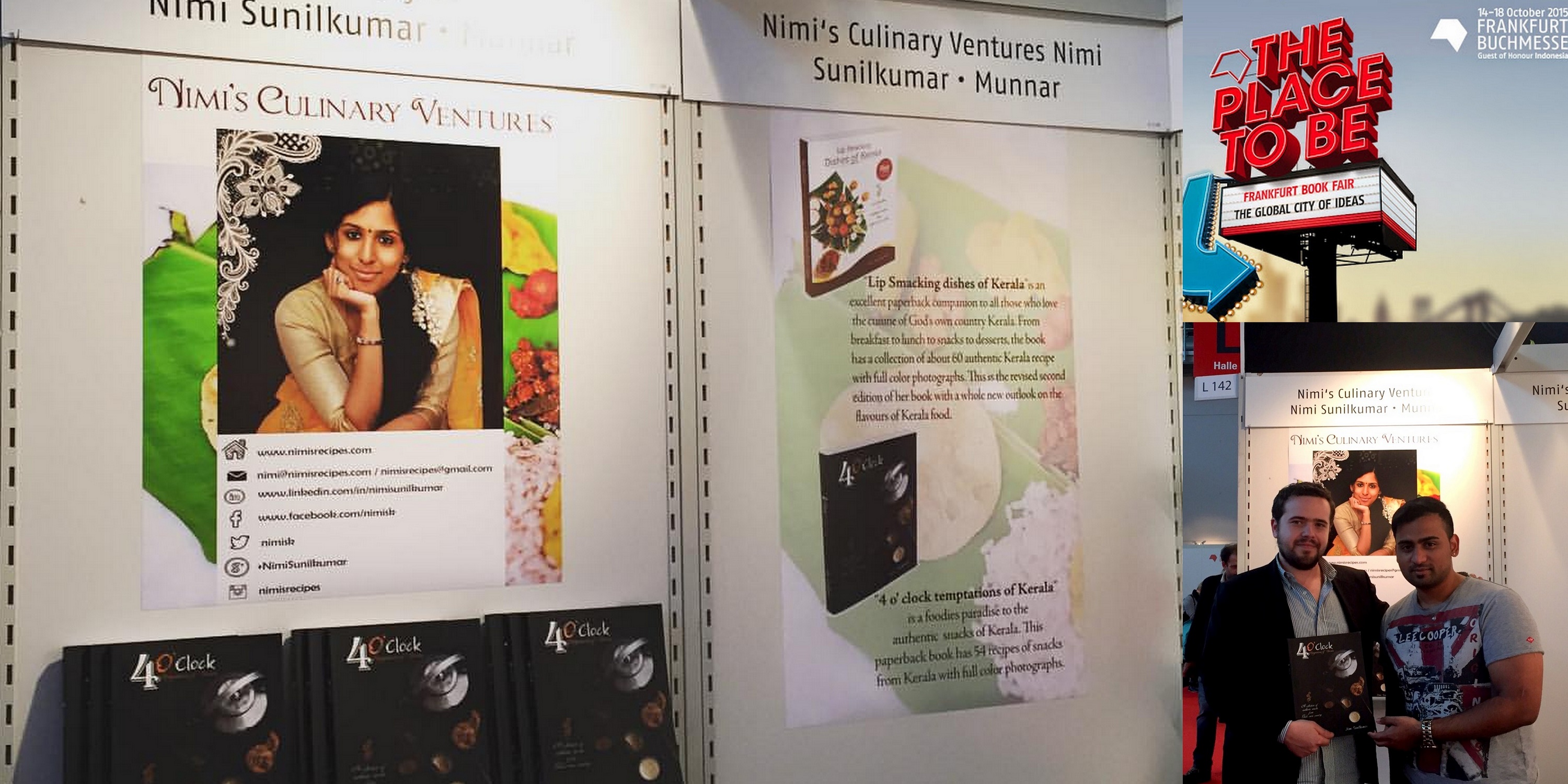 The new cookbook would be soon out for sale on my blog and other sites for sale within a month…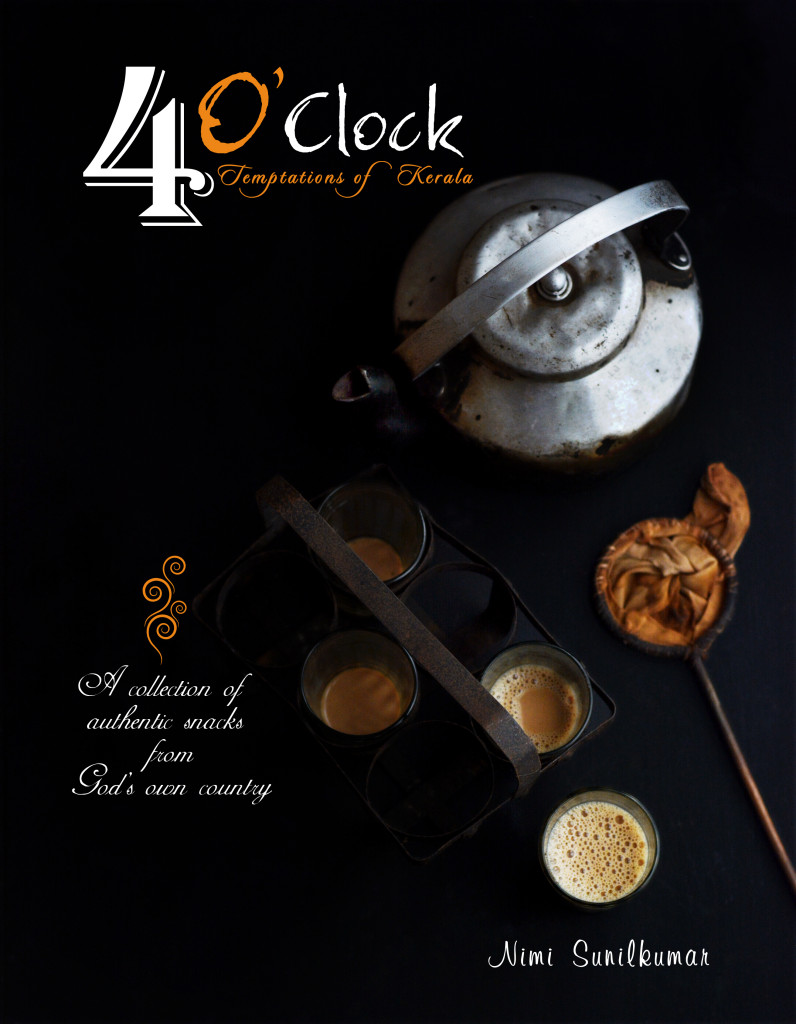 So with all this hotchpotch at the background my recipe for today's palette is a Srilankan Crab curry .This recipe was adapted from the cookbook "Saraogini's Srilanka food" by Sarogini Kamalanathan. A very composed and loving lady whom I had met during my visit to Beijing for the Gourmand World Cookbook Awards last year in May 2014…she was Sarojini ..We had exchanged our cookbooks and I have been cooking many wonderful recipes from her collections….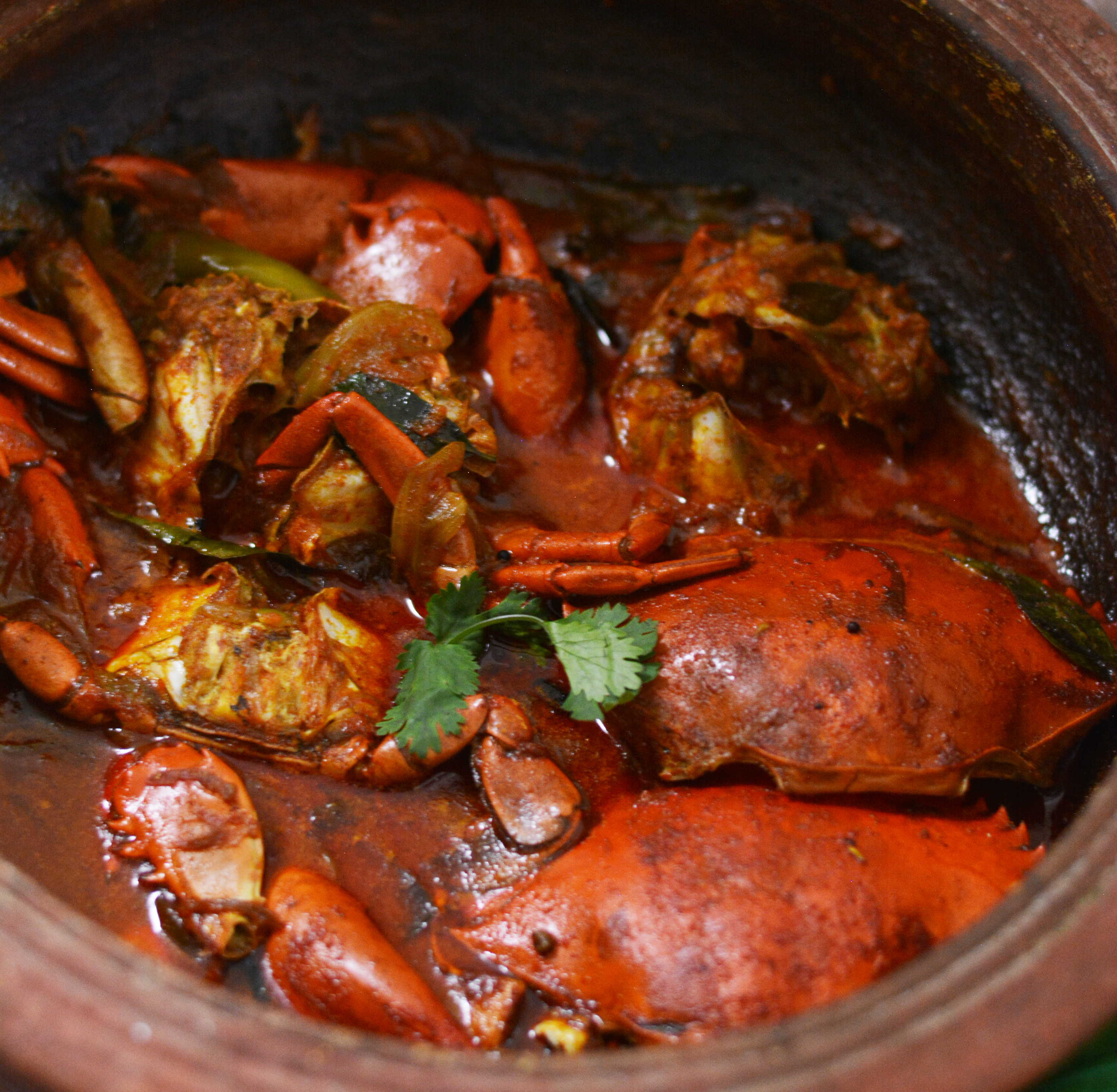 Srilankan Crab curry
2015-12-06 06:01:45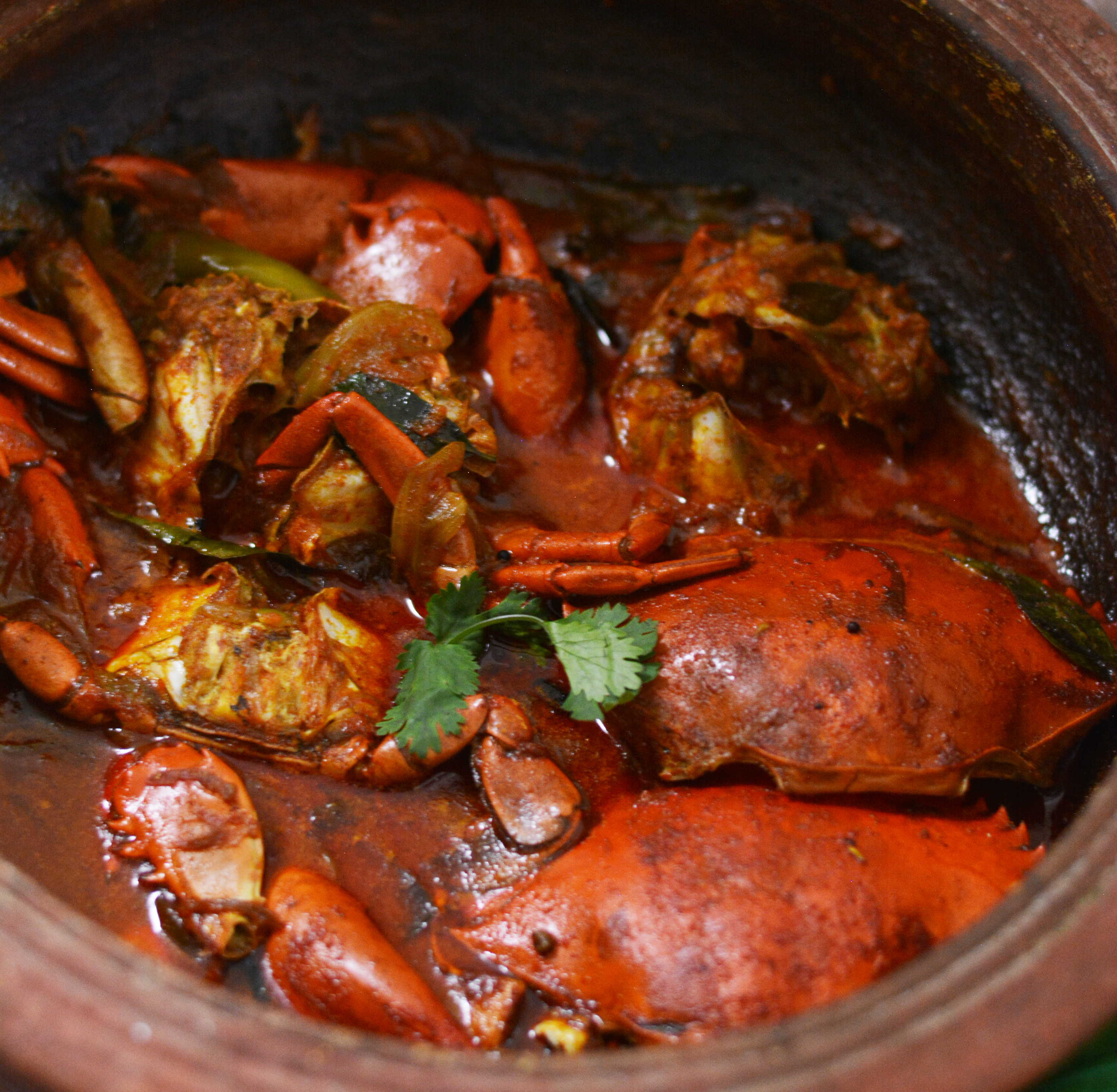 Nutrition Facts
Amount Per Serving
* Percent Daily Values are based on a 2,000 calorie diet. Your Daily Values may be higher or lower depending on your calorie needs.
Ingredients
3 medium sized crabs, cleaned & prepared
2tbsp of oil
1 large onion sliced
1tbsp fenugreek seeds
1tsp mustard seeds
1 sprig of curry leaves
2 green chillies slit
2 tbsp of paprika powder
1 cup of water
1 ½ cup of coconut milk
Sprig of drumstick leaves(muringa leaves)/ coriander leaves
Instructions
Heat oil in an earthen pot or a heavy bottomed vessel , add fenugreek , splutter mustard seeds and sauté the onions till they caramelise, add green chillies, chilli powder , salt and stir. Add in the prepared crabs, pour in the water, give a good stir cover and cook for about 10-15 minutes. When the crabs have turned a nice orange colour ,add the coconut milk and slightly simmer for another 10 minutes, turn off the heat and garnish with fresh muringa leaves or coriander leaves and serve ..
Notes
Its best to cook the crab curry at the least an hour before you serve ..
Nimi's Culinary Ventures https://nimisrecipes.com/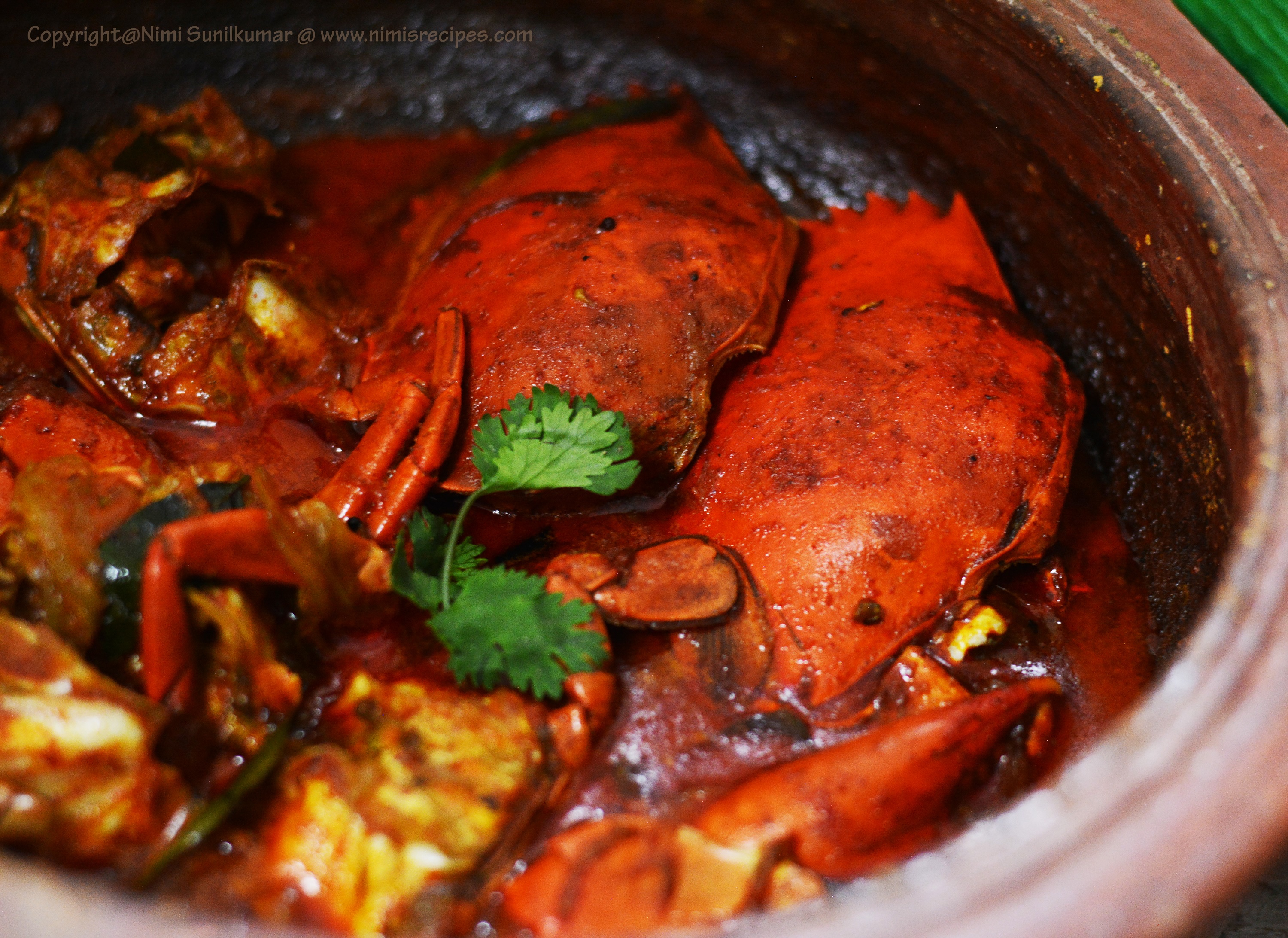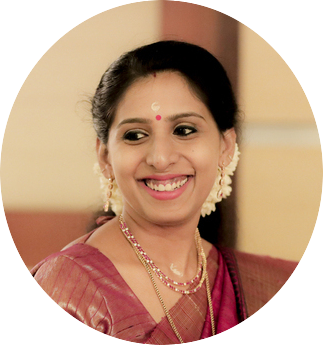 A homemaker who fell head over heels in love with food -an award-winning cookbook author, food blogger, award-winning culinary demonstrator