An Eggy toast celebrating.. Women's Day!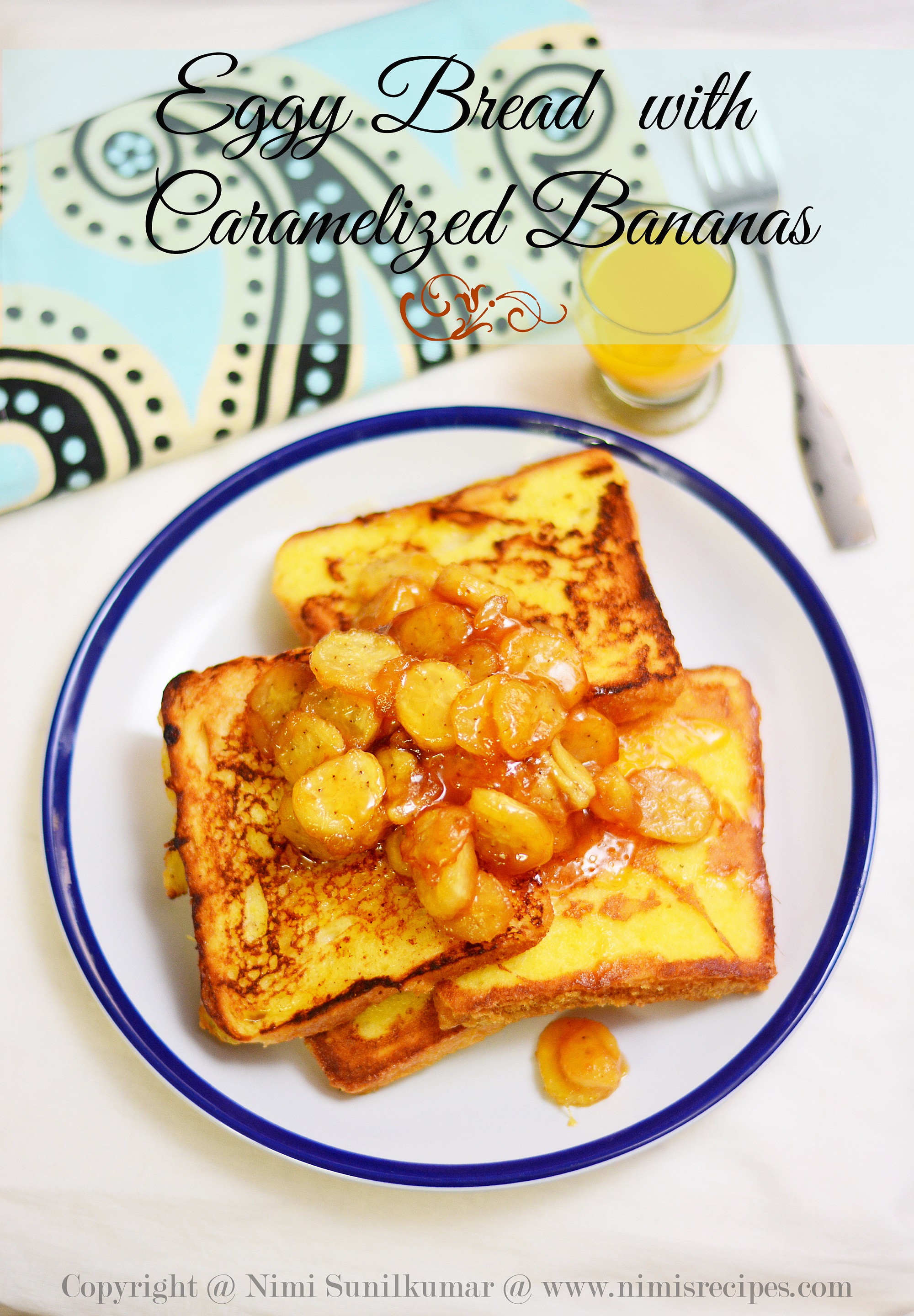 Let me start off with wishing all the wonderful women out there a Happy Women's Day!
My sole pillar of strength and the woman who I adore the most in my life is my mom.She hasbeen there for me to look on to ,advice, love , scold..solving out ..having the patience to hear my stories(which never end..:P)..The life of a woman is indeed no cakewalk..phew! I wanted to pick up a real eezy peezy recipe to post on Womens day… ..it was then that I stumbled on to these Eggy breads while I was watching one of Gordon Ramsays cooking spree on TV.He had mentioned that it was one of his moms special recipes…so why not post a recipe of a wonderful mom celebrating Womanhood 🙂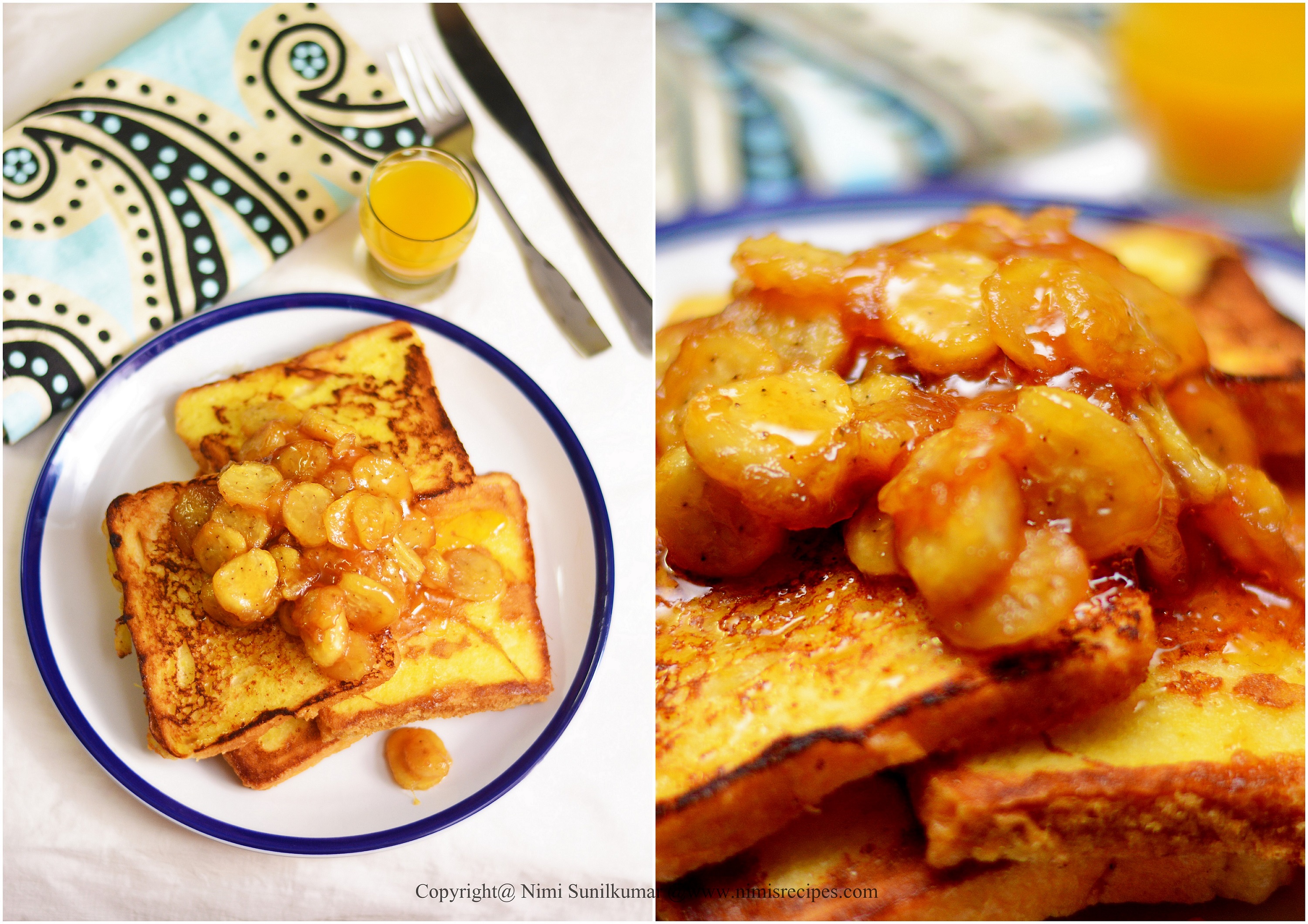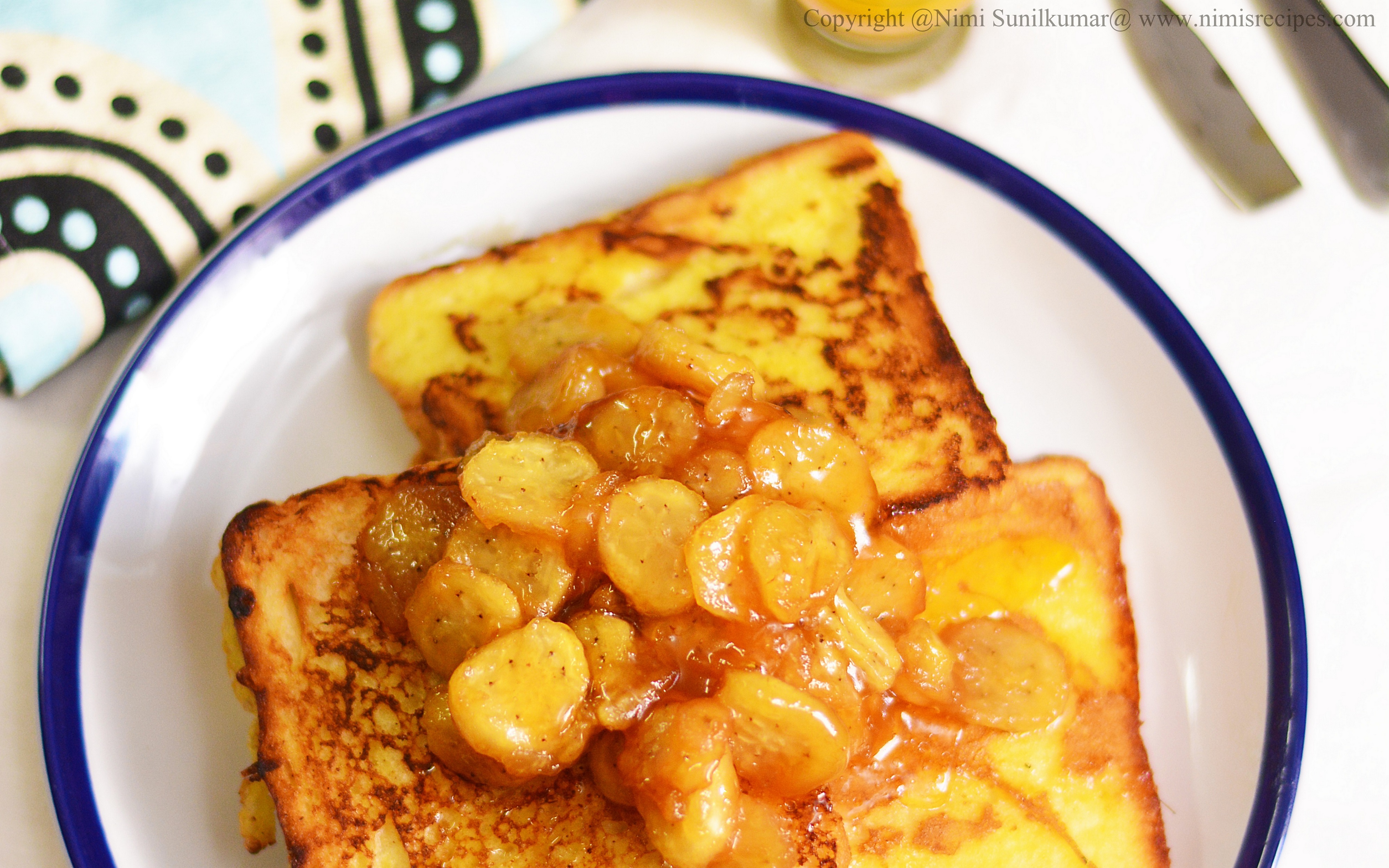 Eggy Bread & Caramelized Bananas
2015-12-09 03:11:46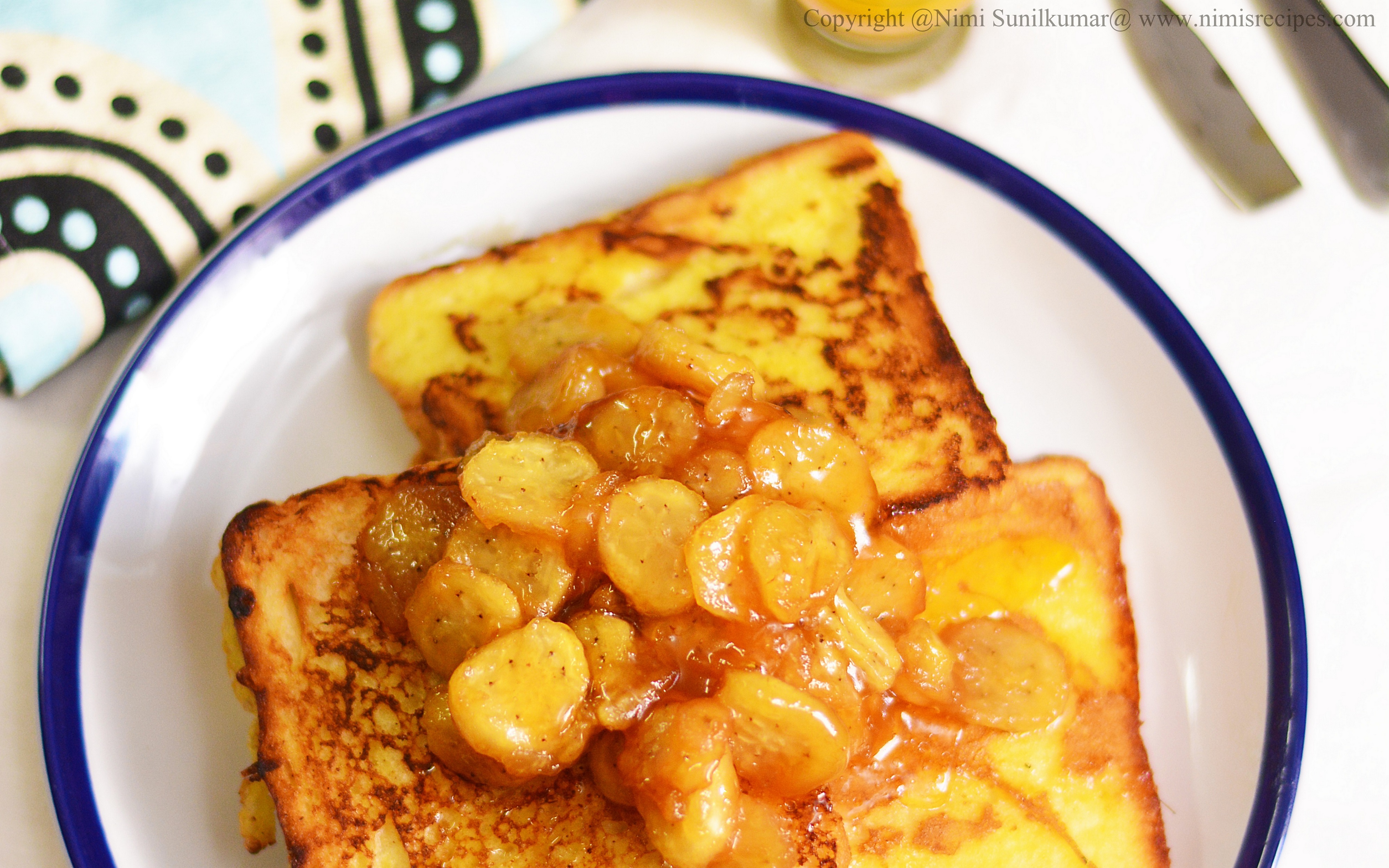 Nutrition Facts
Amount Per Serving
* Percent Daily Values are based on a 2,000 calorie diet. Your Daily Values may be higher or lower depending on your calorie needs.
Ingredients
4 eggs
2 tbsp of milk
2 tbsp of sugar
4 thick slices of slightly stale bread
1/2 tsp of cinnamon powder
Butter/oil for frying
For Caramelized Bananas
3 firm but ripe bananas
2 Tbsp of unsalted butter
3 Tbsp of sugar
1/2 tsp of orange juice
Instructions
Beat the eggs together thoroughly with the milk and 1 tablespoon of the sugar, and
then pour into a shallow dish.
 Add the bread slices and submerge them in the egg, turning to coat them well.
 Fry the both sides of the bread till golden brown, drizzling ghee or oil on the sides.
 Separate on to a dish.
 Peel the bananas and slice.
 In a large fry pan over medium-high heat, melt the butter.
 Add the banana slices and cook, gently turning them occasionally, until they begin to
brown, 2 to 3 minutes.
 Sprinkle in the sugar and cook until it melts, about 1 minute.
 Gently stir in the 1/2 cup orange juice and the rum and cook until the liquid has
reduced slightly, about 1 minute.
 If the sauce seems too thick, add a little more orange juice until it is the desired
consistency.
 Top the eggy bread with the caramelized bananas….
Adapted from Nimi's Culinary Ventures
Adapted from Nimi's Culinary Ventures
Nimi's Culinary Ventures https://nimisrecipes.com/
Top the eggy bread with the caremelized bananas….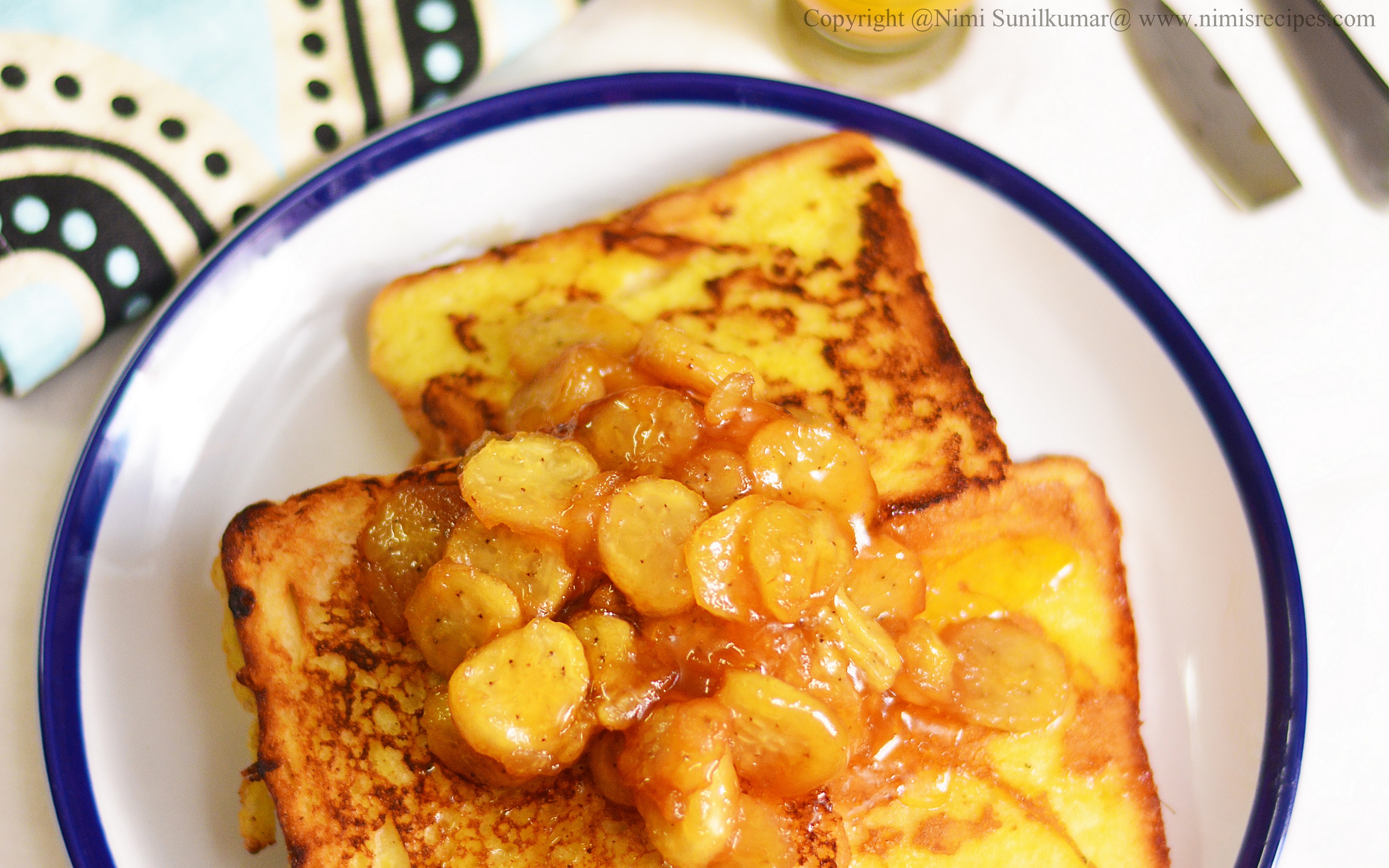 Planning to have a glass of juice with your eggy bread?
I had my eggy toasts with a glass of Paperboat's Aamras.Paper boat drinks boast on reliving the old memmories through their drinks.To say the truth , when I received my set of paperboat drinks …the packs where quite inviting in their colors and flavors.Being a mango lover my first choice was to try out Aamras .I was not quite dissappointed with my sip of Aamras ..boing …felt as if I had a slice of juicy piece of a super ripe mango ..yumm! Paperboat has some unique flavors of which they stand apart from other drinks.The flavors that I got to try out were Aamras, Aampanna , Jaljeera & Jamun .Aampanna did have that tangy sourness with the shot of cumin .Wasn't quite fascinated by the tastes of Jal jeera and Jamun .The color of Jamun was quite appealing but my tastebuds couldn't quite cope with the taste of it. My vote would aamras and aampanna when compared to the other two.Its a good innovation though that Paperboat has bought out some very unique tastes 🙂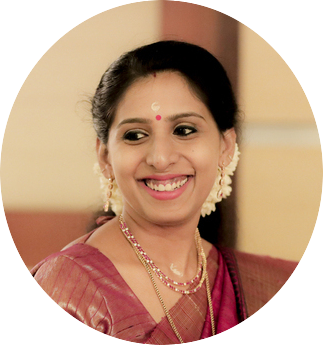 A homemaker who fell head over heels in love with food -an award-winning cookbook author, food blogger, award-winning culinary demonstrator