Mini Aloo Bondas for the monsoon!
The rains have started pouring out here..June and July being the monsoon months in Munnar. I really hate goin out when there are showers in Munnar. Some hot chocolate for the kids and tea for us are the best opted drinks with snacks..
The recipe that I have shared here are the ones that comes out from my Mom's diary of recipes.This spicy  Potato snack is one of my Monsoon favs!
Mini Aloo Bondas 


For the filling
4-5 potatoes pressure cooked and mashed
5-6 green chillies finely chopped
a small piece of ginger finely chopped
4 cloves of garlic finely chopped
3 large onions chopped
cilantro chopped
1 tsp mustard seeds
1/4 tsp red chilli powder
1 tsp garam masala
1/2 tsp turmeric powder
a pinch of asafoetida powder
1 tsp lemon juice
salt to taste
For the batter
1 1/2 cup of gram flour
2 tbsp of rice flour
1 tsp red chilli powder
1/2 tsp baking soda
Water
salt to taste
Oil for frying
Heat 1tbsp oil in a pan.Pop the mustard seeds and add the asafoetida powder and stir.Add in the chopped large onions,green chillies,ginger and garlic and saute till the onions turn translucent.Add in the turmeric powder,chilli powder and garam masala .Stir and add in the mashed potatoes.Mix well with the required amount of salt and chopped cilantro till well incorporated and keep it aside.Add in the lemon juice and mix.
While the filling cools, mix all the ingridients required for the batter in a bowl.Slowly pour in water to make a batter of thick consistency .Make lemon sized balls of the filling.Dip the balls in the batter and deep fry them in oil.
Your Potato balls are ready to be served with ketchup.! 🙂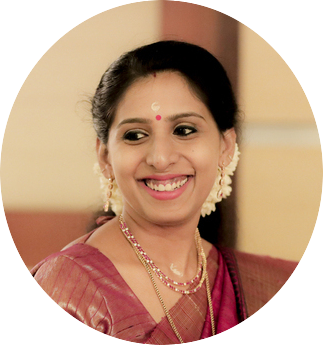 A homemaker who fell head over heels in love with food -an award-winning cookbook author, food blogger, award-winning culinary demonstrator