Mutton Roast..with Easter Wishes!
Happy Easter to everyone of u!
I hope u all must be enjoyin urselves..
Well my news  here is that it was our wedding anniversary yesterday..hmm..its been 8 years nw..For a change my hus was ready to help me out in the kitchen with the menu ..mutton cutlets as appetizers  and for lunch it was finalized  with Vegetable Pulao and Mutton roast.For a touch of sweetness I made a Strawberry cake.The Mutton Roast is something that I love making  coz its quite easy peasy  and quite tasty too..
Heres the recipe..
1kg mutton(cut into pieces)
1 cup small onions crushed
2 green chillies julian cut
3/4 cup coconut pieces sliced
1tsp Kashmiri chilli powder
1tsp garam masala powder
For Marination


1 tbsp Coconut oil
2tsp Kashmiri chilli powder
1/2 tsp turmeric powder
2 tsp Coriander powder
1tsp Black pepper powder
1tsp garam masala powder
1tsp vinegar
curry leaves
2 large onions sliced
2 tsp of Ginger garlic paste
Salt to taste
Marinate the mutton pieces well and pressure cook the mutton with 2 cup of water till cooked.
In a kadai on medium flame, pour 2 tbsp of coconut oil .Add in the coconut pieces,1/4 tsp turmeric and a pinch of salt and fry them till golden brown.Now add in the crushed small onions with the slit green chillies and saute till the onions turn translucent.Lower the flame and add in the chilli powder and garam masala.Stir till an aroma comes.Add in the cooked mutton with the stock water in to the sauted masala and let it simmer.Simmer till the gravy becomes very thick.It goes well with Rotis and rice!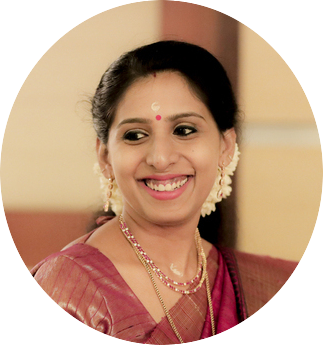 A homemaker who fell head over heels in love with food -an award-winning cookbook author, food blogger, award-winning culinary demonstrator