Paneer tomato Curry
A warm hello to all the food lovers out there!
This is my first attempt at sketching out my cooking experiences in a space of my own .First of all I should thank my lovely friend "Shabeena" for pushing into blogspot.With my two naughty little boys ,cooking sometimes gets on my nerves….but I guess that happens in every home.The recipie that I 'm keying out here was one that I tried out after going through a magazine.I made a few changes of my own in the recipie .This curry is a wonderful combination with chappathis/parathas.
PANEER TOMATO CURRY
Greenpeas cooked -1 cup
Large Onion(cut in small pieces) – 2
Green chillies -2
Garlic paste -1tsp
Ginger paste -1tsp
Black pepper powder -1 tsp
Turmeric powder -1/4 tsp
Tomato ketchup -5 tbsp
sugar -1 tbsp
salt to taste
coriander leaves 1/4 tsp
water 1 cup
Oil 1 1/2 tbsp
Milk 1 cup
Cashew nuts 6
Tomato(made paste) 1

Pour oil into a kadai and put the cut large onions and saute them until brown.When the colour of the sauted onion changes,add the ginger & garlic paste and saute them .Now add the tomato paste and saute in the oil.When the water is dried and the oil comes on the top,add the turmeric powder.Add 1 cup water & add pepper powder,sugar ,salt and tomato ketchup.When it starts boiling,add the paneer pieces & let it boil for 10 minutes.When the gravy starts getting thick, grind the cahew nuts with the milk.Add this to the gravy along with the boiled greenpeas.When the curry starts simmering,add the cut coriander leaves.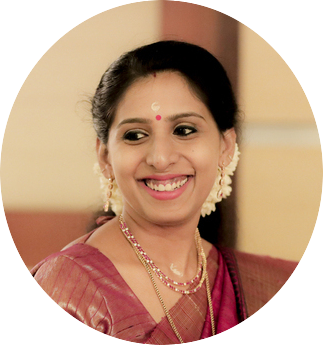 A homemaker who fell head over heels in love with food -an award-winning cookbook author, food blogger, award-winning culinary demonstrator