Festive vibes , Buchmesse & Bread pudding !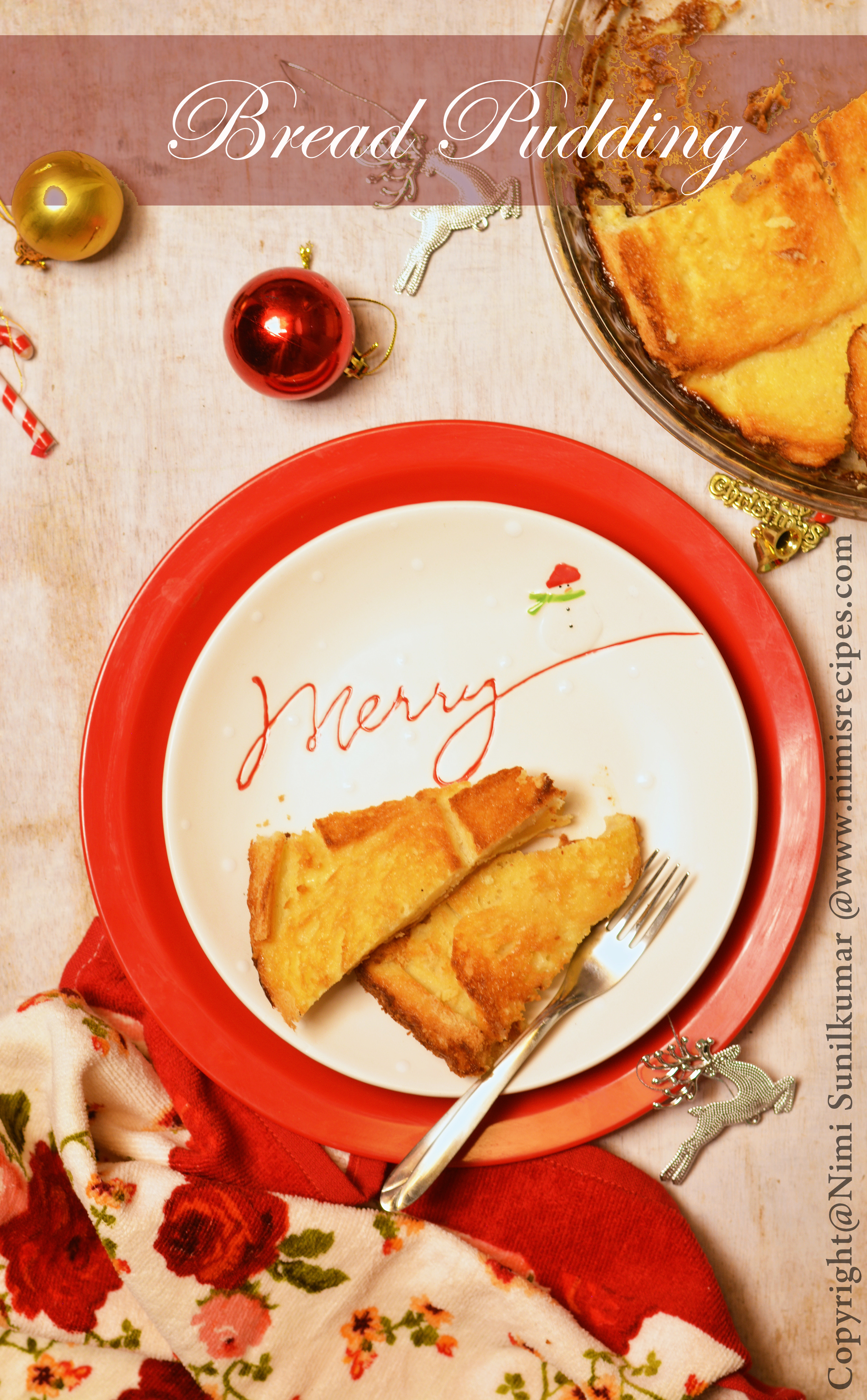 Its been a few months of happenings all through .In October at last I happened to be at Frankfurt World bookfair representing my cookbooks at the Worlds Largest Book Fair representing India.With all the set of mishaps with last year Frankfurt fair it was quite nerve wracking till I got my visa.To be at the Frankfurt fair was a big moment and meeting up with some of the most wonderful people was even the most memmorable moment.Catching up with most of the cookbook authors after the awards in May was even more exciting .My kiddos were'nt quite happy of me travelling without them …well I truly missed them ..I just couldn't help myself from from laughing when they used to call me up and complaint about each other ..on Skype! Gosh ! My pranksters !!!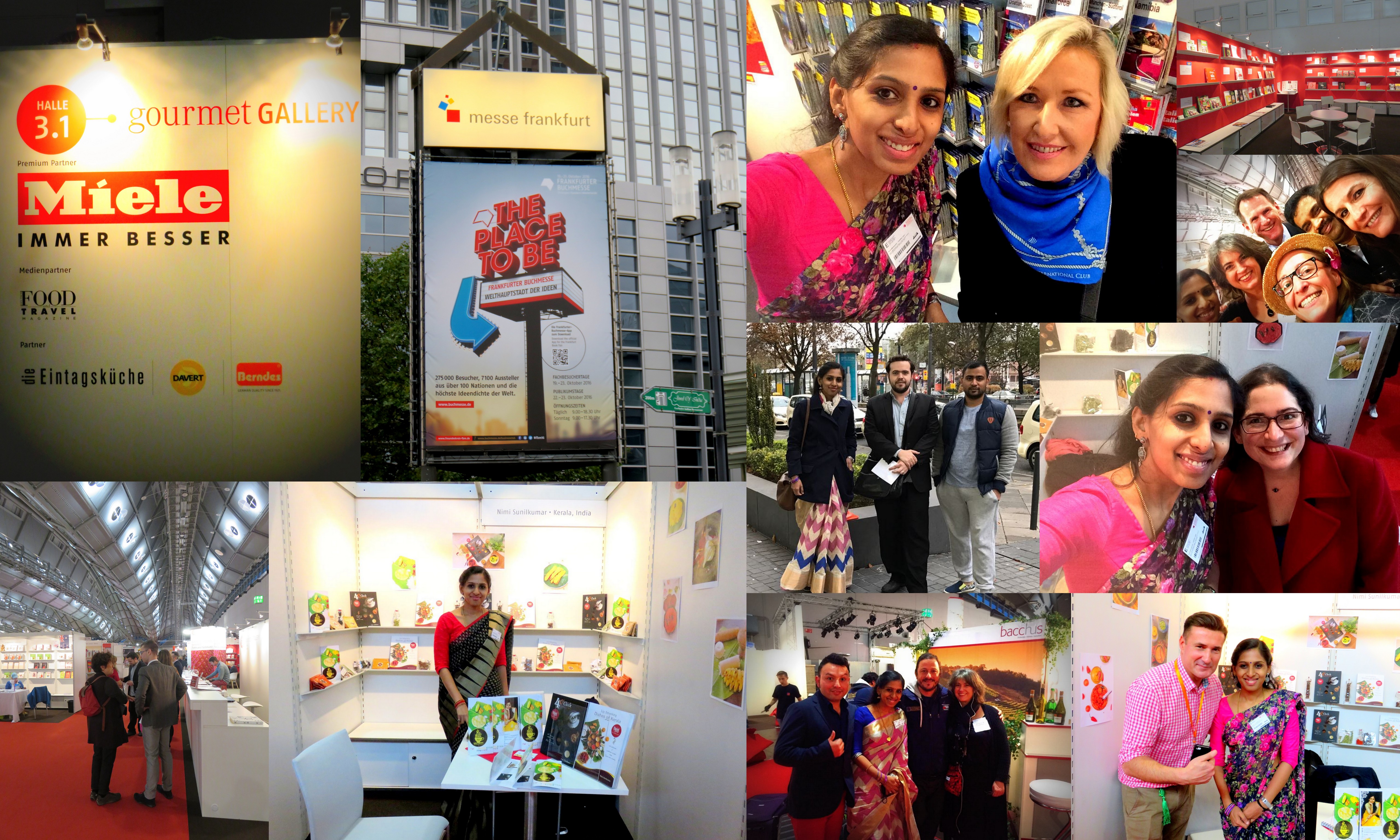 Back from Frankfurt and it was a whirlwind of happenings .. with my fathers accident ..and a few weeks later my uncle passed away ..it was a quite a bit of shock ..my father is still in the process of recovering ..and I really hope to have him all healthy …In the midst of all this I was featured on the cover of a leading magazine in Kerala , "Karshakasree"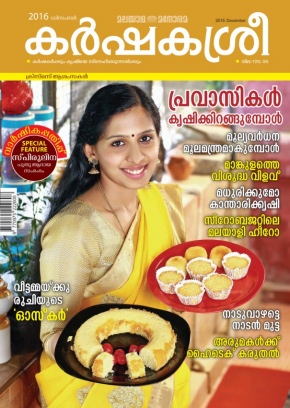 Now on to the recipe of the Italian Bread Pudding .I just love this super quick pudding …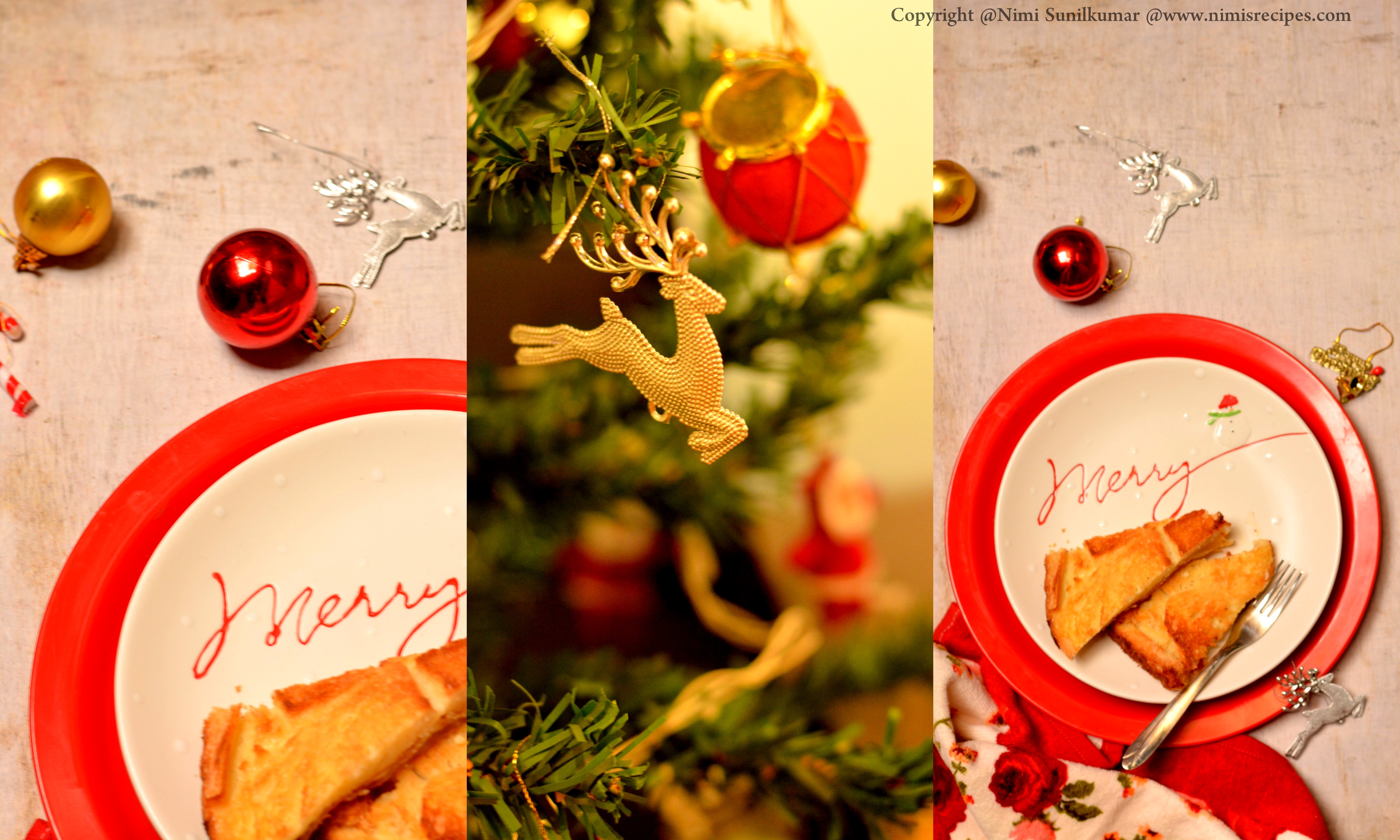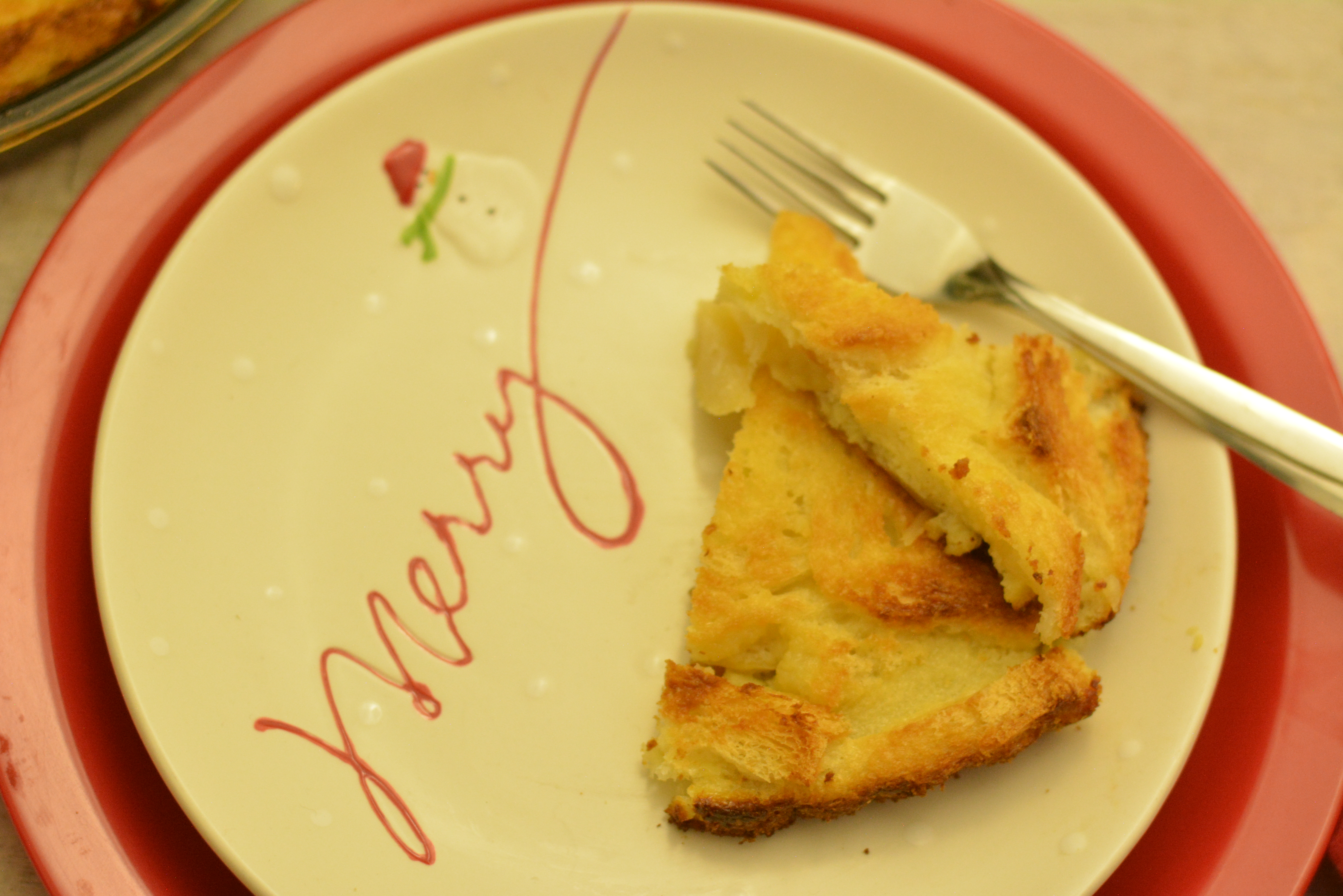 Italian Bread Pudding
2016-12-26 05:21:56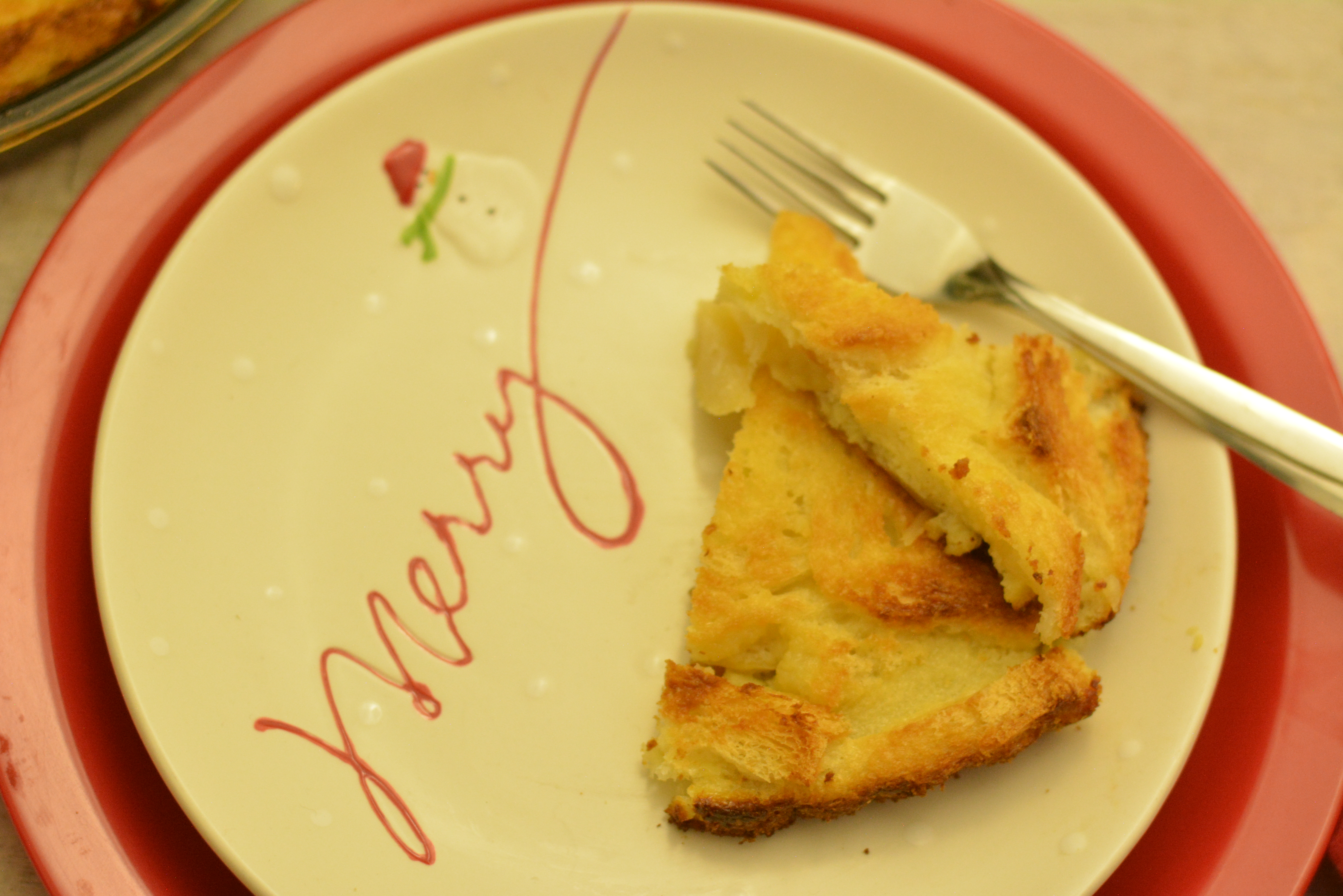 Nutrition Facts
Amount Per Serving
* Percent Daily Values are based on a 2,000 calorie diet. Your Daily Values may be higher or lower depending on your calorie needs.
Ingredients
1tbsp of butter
2 apples , peeled , cored and sliced in to rings
85g granulated sugar
2tbsp of apple juice
4 thick slices of bread with the crusts removed
300ml of fresh cream
2eggs beaten
Rind of 1 orange , cut into short thin sticks
Instructions
Lightly grease a 1.2 litre deep casserole with butter .
Arrange the apple rings in the bottom of the dish .Sprinkle half of the sugar over the apples.Pour the juice over the apples.Add the bread slices , pushing them down with your hands to flatten them slightly .
In a bowl mix the left over sugar with the orange rind and cream .Pour the mixture over the bread .Set aside to soak for about 30minutes .Preheat oven at 180degree celsius and bake for about 25-30 minutes until golden and set .Remove from oven , set aside to cool slightly and serve warm .
Nimi's Culinary Ventures https://nimisrecipes.com/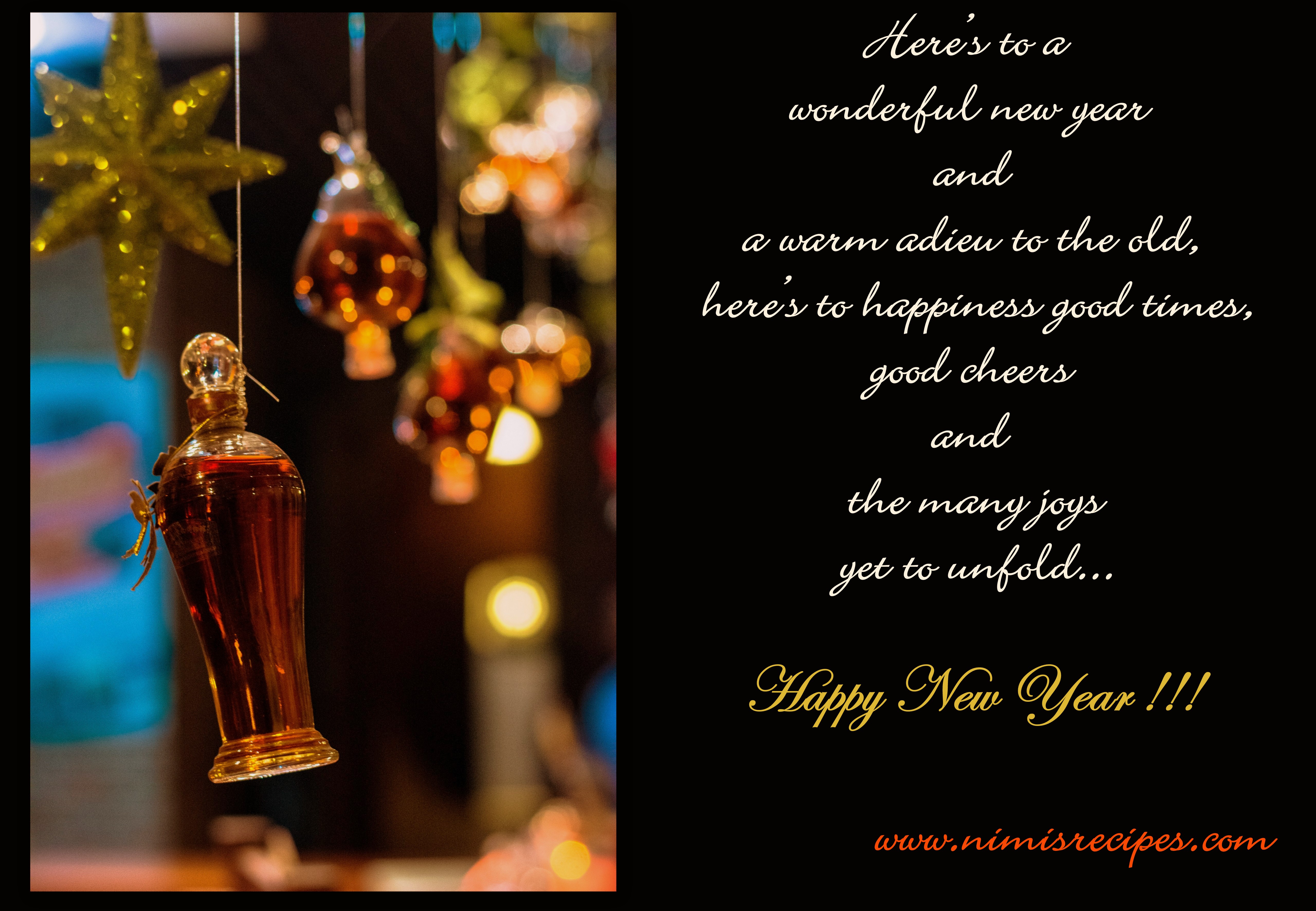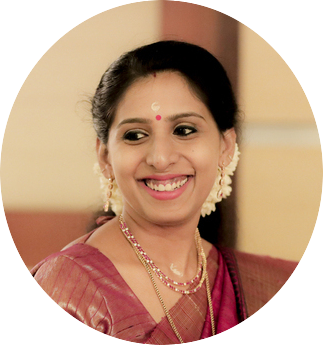 A homemaker who fell head over heels in love with food -an award-winning cookbook author, food blogger, award-winning culinary demonstrator